Kenya Grants for Pathogens Pathway Study for Children Under 2 Years
Kenya Grants for Pathogens Pathway Study for Children Under 2 Years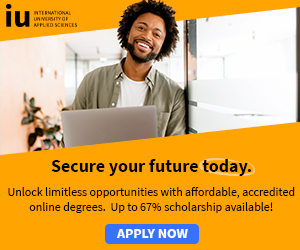 Kenya Grants for Pathogens Pathway Study for Children Under 2 Years
Request for Applications - Pathogens Pathway Study for Children Under Two Years Old in Kenya.
PRO-WASH is pleased to announce the release of the Pathogens Pathway Study for Children under two years old in Northwestern Kenya Request for Applications (RFA).
This request for applications (RFA) is designed to provide innovative, context-specific research on strategies for interrupting fecal-oral transmission and reduce overall environmental contamination for the Nawiri (Mercy Corps) Resilience Food Security Activity in Northwestern Kenya.
The resulting strategy from this RFA will be critical in supporting implementing partners to be able to validate which transmission pathways are most important in the specific context of Turkana and Samburu and to begin the process of piloting potentially promising, multi-sectoral WASH interventions.
The objectives of this RFA are to solicit proposals for a comprehensive strategy which would provide context-specific, actionable recommendations for addressing environmental exposure to animal and human fecal pathogens for children under the age of two years in USAID Nawiri implementation areas within Samburu North and Turkana South.
The final study locations, as well as the sample size, will be determined in close collaboration with the USAID Nawiri team and county-level officials from a subset of households enrolled in the longitudinal study.
The specific objectives of this study will be to:
Identify the key fecal pathogens and/or parasites (such as soil-transmitted helminths) likely affecting the health and well-being of children at different growth stages, including birth up to 6 months, 6-11 months, and 12-23 months, both in terms of pathogen types, contamination loads, and overall prevalence
Determine if pathogens and/or parasites found in stool are similar to those found in soil
To quantify the interaction of children under the age of two with their environment (both indoors and outdoors) within the immediate household compound, agricultural, public, and other spaces they come into contact with either by themselves or while being carried by a caregiver.

Specifically, quantify the frequency of individual's hand-to-mouth and object-to-mouth contacts, which have the potential to convey fecal-oral pathogens into the mouth.
Explore the relative degree to which children may be exposed to fecal contamination through various pathways including ingesting contaminated food, unimproved drinking water, mouthing hands/fomites, and/or directly ingesting soil
Identify child and caregiving behaviors likely contributing to pathogen ingestion, including mothers' and caregivers' hygiene behaviors
Identify any environmental or behavioral variations between groups of children in Nawiri beneficiary communities
Identify potential interventions for interrupting fecal-oral pathogen transmission pathways.

Funding Information

The activity will fund one award under this RFA up to $200,000 USD for a study period of up to eight months.

Eligibility Criteria
PRO-WASH will not accept applications from individuals.

All applicants must be legally recognized organizational entities under applicable law.

Applicants must comply with all applicable Dun and Bradstreet Universal Numbering System (DUNS) Number and System for Award
Management (SAM) requirements. Applicants are not required to have a DUNS number at the time of application but must have a DUNS number at the time of the award.

Hence, applicants should be in the process of receiving a DUNS number to avoid any delays in the award process.

Applicants must have completed all required steps (if any) with the host government to legally operate their program.
Organizations are welcome to propose collaborative efforts, but each proposal must identify one organization that will be the lead/prime recipient of funding and be responsible for program requirements.

The lead/prime organization also will be responsible for coordinating efforts with other partners.

All collaborative efforts must be clearly identified and described in the proposal.
Eligible entities include NGOs, universities, nonprofits, and for-profit entities not owned in-full or in-part by foreign governments.

In their cost application, organizations should indicate whether they have a negotiated indirect cost rate agreement (NICRA) with USAID.

Organizations or institutions that do not have a NICRA are eligible for grants under this RFA either by using a de-minimus indirect cost rate (if requirements of 2 CFR 200.414(f) are met) or by direct charging all costs using a documented cost allocation methodology.

The following are not eligible to apply for grants under this RFA:
Individuals
Government entities, including ministries
Multilateral organizations
Firms operating as commercial companies or other organizations (including nonprofit and nongovernmental organizations) that are wholly or partially owned by foreign governments or agencies

Apply by 5th February.

For more information and application details, see; Kenya Grants for Pathogens Pathway Study for Children Under 2 Years

List of All Current Scholarships for International Students - Updated Daily - Apply Today! Click Here!

Scholarships for Study in Africa » Scholarships for African Students » Undergraduate Scholarships » African Women Scholarships & Grants » Developing Countries Scholarships » Engineering Scholarships » Erasmus Mundus Scholarships for Developing Countries » Fellowship Programs » Funding Grants for NGOs » Government Scholarships » LLM Scholarships » MBA Scholarships » PhD and Masters by Research Scholarships » Public Health Scholarships - MPH Scholarships » Refugees Scholarships » Research Grants » Scholarships and Grants

Scholarships in Australia » Scholarships in Austria » Scholarships in Belgium » Scholarships in Canada » Scholarships in Germany » Scholarships in Ireland » Scholarships in Italy » Scholarships in Japan » Scholarships in Korea » Scholarships in Netherlands » Scholarships in Switzerland » Scholarships in UK » Scholarships in USA

Funding Agencies for Grants - Search Funding Agencies for Grants? - NGO Funding Agencies - Fill Out a Simple Grant Form? - NGO Grant Funding Agencies

List of All Current Scholarships for International Students - Updated Daily - Apply Today! Click Here!

Volunteer in Kenya - Medical Volunteer Kenya - Volunteer in Orphanages in Kenya

What is an Operating System? » Computer Shortcut Keys and their Functions » Keyboard Function Keys

Short Stories for Kids - Moral Stories – English Short Stories for Children - Moral Stories for Kids - Stories for Kids - Funny Story for Kids - Scary Stories for Kids - Really Funny Short Stories - Bedtime Stories Proverb Stories Powerful Motivational Quotes for Students » Success Quotes » English Short Stories for Kids

Cabin Crew Jobs & Career Advice » Secretary Job Description » Receptionist Job Description » Top 100 Interview Questions and Answers » How to Prepare for an Interview » How to Write a CV » How to Choose a Career » Computer Shortcut Keys and their Functions

Current Call for Proposals 2021/2022 for Developing Countries and NGO Grants List 2021/2022 - Funding Opportunities for Charities - 2021 Grants for Non-Profit Organizations

Direct Aid Small Grants for NGOs in India - Apply by 1st October 2021
Culture Ireland Grants to Support Professional Artists & Organisations - Apply by 1st October 2021
Common Fund for Commodities Grants - Apply by 15th October 2021
Caribbean Catastrophe Risk Insurance Facility Small Grants - Applications Accepted All Year Round
Trisong Grants for Individuals and Organizations - Apply by 31st March or 30th September Every Year
SheDecides Spark Grants for Women - Apply by 26th September 2021
Business Grants and NGO Project Grants for Developing Countries - Apply by 31st October 2021
Public Library Grants and Funding 2021 - Apply by 8th November 2021
Call for Proposals for Crafting Futures India-UK Grants - Apply by 31st October 2021
Maypole Fund Grants for Individual Women - Apply by 31st January or 30th June Every Year
Ashden Awards for Sustainable Energy - International Awards - Apply by 7th September 2021
AGFUND International Prize - Arab Gulf Programme for United Nations Development Organizations - Apply by January 15th 2022
African Women Development Fund Grants for Women - Apply by 7th September 2021
ACT Foundation Grants for African for NGOs and Social Enterprises - Apply by 15th September 2021
Grants for Food and Health Projects in Developing Countries - Applications Accepted All Year Round
Call for Proposals for Women Peace and Humanitarian Fund in Liberia - Apply by 9th September 2021
Disability Rights Fund Call for Proposals and Grants for Disabled Individuals - Apply by 31st March or 31st August Every Year
WPHF Short-Term Women Grants - Applications Accepted All Year Round
India Open Grants Fund - Applications Accepted All Year Round
Tanzania Fund for Tree Planting and Beekeeping - Apply by 31st December 2021
Grants for Individuals Disadvantaged by Poverty or Disability - Apply by 30th September 2021
Feminist Review Trust Fund Grants for Women Projects Worldwide - Applications Accepted All Year Round
Jana Robeyst Trust Fund Small Grants for Sub-Saharan Africa - Applications Accepted All Year Round
Fund for Innovation in Development Grants - Applications Accepted All Year Round
2021 MAC Inc Small Grants for Education and Disabled Persons - Applications Accepted All Year Round
US Embassy Small Grants in Philippines - Apply by 31st December 2021
Karibu Foundation Grants for Global South - Applications Accepted All Year Round
Mental Health Research Grants for Low and Middle-Income Countries - Apply by 15th November 2021
Individual Grants for Global Animal Advocacy - Applications Accepted All Year Round
Urgent Action Fund-Africa Call for COVID-19 Disability Rights Grants - Allocations Accepted All Year Round
Urgent Action Fund Rapid Response Grants - Allocations Accepted All Year Round
EMHRF Urgent Grants for Individual HRDs- Applications Accepted All Year Round!
Protection International Protection Support Fund - Applications Accepted All Year Round!
Human Rights Grants and Funding for Local Organizations - Applications Accepted All Year Round!
Human Rights Defenders Emergency Support Grants to Individuals - Applications Accepted All Year Round !
Natural Resource Governance and Climate Justice Grants for Africa - Applications Accepted All Year Round
Financial Support for Human Rights Defenders and Human Rights NGOs - Applications Accepted All Year Round
German Embassy Ghana Small Grants - Applications Accepted All Year Round!
German Embassy Funding for NGOs - Applications Accepted All Year Round
Draper Richards Kaplan Foundation Grants for Entrepreneurs and NGOs - Applications Accepted All Year Round
Global Water Foundation Grants for Water and Sanitation 2021/22 - Applications Accepted All Year Round
Fonds SUEZ Grants for Improving the Living Conditions of Individuals in Developing Countries - Applications Accepted All Year Round
Covid-19 Grants for Young People Worldwide (Covid-19 Relief Grants) - Applications Accepted All Year Round
Seed and Early-stage Grants for Women's Organizations and Initiatives - Applications Accepted All Year Round
The Embattled CSO Assistance Fund (Provides Small, Short-term Emergency Grants to CSOs ) - Applications Accepted All Year Round
Small Project and Support Fund Grants in South Africa - Applications Accepted All Year Round
UNDP Call for Proposals for CSOs and CBOs Training Grants in Liberia - Applications Accepted All Year Round
Wallace Global Fund Grants (Foundation Grants for a Wide Variety of Projects in Developing Countries - Environment Grants, FGM Grants, Human Rights Grants etc.) - Applications Accepted All Year Round
UHAI EASHRI East Africa Grants for Sex Workers and Gender Minorities - Applications Accepted All Year Round
Facebook Small Business Grants Worldwide - Applications Accepted All Year Round
Covid-19 Grants for Young People Worldwide - Applications Accepted All Year Round
Goethe-Zentrum Art and Culture Projects Funding in Uganda - Applications Accepted All Year Round
Project Grants in Uganda for Refugees and Host Communities - Applications Accepted All Year Round
RSWR Seed Grants for Small Grassroots Organizations in Sierra Leone - Applications Accepted All Year Round
RSWR Seed Grants for Small Grassroots Organizations in Kenya (Micro-enterprise Grants, Self-employment Project Funding and Seed Money Grants in Kenya) - Applications Accepted All Year Round
ISTAT Foundation Covid-19 Relief Grants for NGOs Worldwide - Applications Accepted All Year Round.
Covid 19 Financial Assistance for Entrepreneurs in India - Applications Accepted All Year Round
Conservation Grants for Fishing Communities - Applications Accepted All Year Round
Emergency Grants in South Africa to Mitigate the Impact of Covid-19 - Applications Accepted All Year Round
US Embassy in Uganda Annual Program Statement Funding - Applications Accepted All Year Round
Rapid Response Funding for COVID and Women Rights in South Africa - Applications Accepted All Year Round
2021 African Women Development Fund Grants for Women in Africa and Middle East - Applications Accepted All Year Round
Grants for Water and Sanitation Provision in Developing Countries - Applications Accepted All Year Round
Funding in India for Small Charities Serving Children and Adults - Applications accepted all year round
Rapid Action Grants for African CSOs to Conserve Threatened Species - Applications accepted all year round
GroFin Grants and Funding for Small and Growing Businesses in Africa - Applications accepted all year round
Wild Planet Trust Grants for Individuals Working on Nature Conservation Projects - Applications accepted all year round
Minor Foundation Grants to Protect the Natural Environment Worldwide - Applications Accepted All Year Round
Tanzania Innovate and Learn Grants - Applications Accepted All Year Round
WWF Nedbank Green Trust Funds for South Africa Environmental Projects - Applications Accepted All Year Round
     
NASSCOM Social Innovation Forum Challenge - India - Applications Accepted All Year Round
FP2020 Rapid Response Mechanism Grants for NGOs - Applications Accepted All Year Round
US Embassy Ambassadors Special Self-Help Grants for Zimbabwe NGOs - Applications Accepted All Year Round
Africa Digital Rights Fund Grants - Applications Accepted All Year Round
Small Grants for Bird Conservation Projects - Applications Accepted All Year Round
_____________________