Internews Information Saves Lives Rapid Response Fund
Internews Information Saves Lives Rapid Response Fund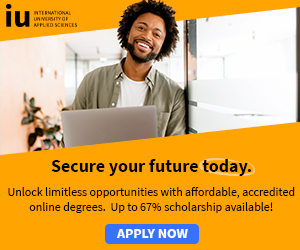 Internews Information Saves Lives Rapid Response Fund
The Internews Information Saves Lives Rapid Response Fund aims to help small, local news organizations survive in the face of COVID-19.
The Fund was seeded with $100,000 in unrestricted funding from Internews, to directly support media outlets, organizations and individuals reporting on COVID-19 for underserved communities around the world. With additional support from Luminate, they will support more than 100 grantees.
The grant program aims to support activities including but not limited to:
Content designed to reach audiences in any medium: print, audio, video and on any platform: print, radio, TV, website, mobile phone, social media.
Creation, production and dissemination of information related to the coronavirus and COVID-19 that will keep people safe and help them make informed decisions for themselves, their families and communities: scientific developments, symptoms and treatment, local health policies and procedures, daily useful local community news and information, etc
Creation, production and dissemination of information related to the coronavirus and COVID-19 that targets and/or elevates the voices and needs of the most vulnerable and marginalized: refugees, displaced, LGBTQI, people with disabilities, people living with HIV, victims of gender-based violence.
Creation, production and dissemination of journalism and reporting related to the coronavirus and COVID-19 that holds governments and service providers accountable for their handling of the crisis: data journalism, tech reporting, economic reporting, political and policy reporting.
Creation, production and dissemination of information that highlights and critically evaluates civic restrictions, censorship, and attacks on civil society and the press that governments may try to justify in response to the COVID-19 crisis, online or offline.
Creation, production, and dissemination of reporting related to digital safety best practices, as well as digital security threats or cyberattacks that relate directly to risks being created by the coronavirus and COVID-19.
Data science, network mapping, data visualization/localization, and other innovative initiatives that contribute to the dissemination of and safe access to quality information related to the coronavirus pandemic.
Training and mentoring of content creators and information providers.
Fact-checking initiatives; work that tracks or combats rumors and misinformation.
Procuring supplies necessary to improve newsroom safety or to allow for remote newsroom set ups and remote coverage of COVID-19, including phone/internet cards for staff, boom microphones, online/remote recording tools, transportation for staff who would normally take public transportation, cleaning costs for newsrooms, etc.

Grants will be allocated according to the following priority considerations:
Applicant is a trusted grassroots or community-based organization
Applicant does not currently receive Internews funding
The work is relevant to the descriptions under A: Grant Information above:
Does the applicant reach a vulnerable, marginalized or underserved group?
Is the applicant already doing the work described in the application?
Can the applicant show that they are a trusted source of information in their community?
If the work is not already happening, is the applicant in a position to do the work to meet an urgent need in their community?
Can the applicant demonstrate that they take steps to ensure the accuracy of their content?
How does the applicant know there is a need in their community for this work? Is anyone else doing it?
Will the grant enable the work to happen quickly? (If the work proposed is new and will cost much more than the grant will cover, such as developing an app or setting up an expensive and time-consuming new project, the applicant would need to show they have additional funding.)

Apply by 28th May.

For more information and application details, see; Internews Information Saves Lives Rapid Response Fund

Scholarships for Study in Africa » Scholarships for African Students » Undergraduate Scholarships » African Women Scholarships & Grants » Developing Countries Scholarships » Erasmus Mundus Scholarships for Developing Countries » Fellowship Programs » Funding Grants for NGOs » Government Scholarships » LLM Scholarships » MBA Scholarships » PhD and Masters by Research Scholarships » Public Health Scholarships - MPH Scholarships » Refugees Scholarships » Research Grants » Scholarships and Grants

Scholarships in Australia » Scholarships in Austria » Scholarships in Belgium » Scholarships in Canada » Scholarships in Germany » Scholarships in Italy » Scholarships in Japan » Scholarships in Korea » Scholarships in Netherlands » Scholarships in Switzerland » Scholarships in UK » Scholarships in USA

What is an Operating System? » Computer Shortcut Keys and their Functions » Keyboard Function Keys

Short Stories for Kids - Moral Stories – English Short Stories for Children - Moral Stories for Kids - Stories for Kids - Funny Story for Kids - Scary Stories for Kids - Really Funny Short Stories - Bedtime Stories Proverb Stories Powerful Motivational Quotes for Students » Success Quotes » English Short Stories for Kids

Cabin Crew Jobs & Career Advice » Secretary Job Description » Receptionist Job Description » Top 100 Interview Questions and Answers » How to Prepare for an Interview » How to Write a CV » How to Choose a Career » Computer Shortcut Keys and their Functions

Current Call for Proposals 2022/2023 for Developing Countries and NGO Grants List 2022/2023 - Funding Opportunities for Charities - 2022 Grants for Non-Profit Organizations

Cartier Women Grants and Support for Female Entrepreneurs Worldwide - Apply by 30th June 2022
Enable Grants in Uganda to Increase Employment Opportunities - Apply by 13th June 2022
SVRI Research Grants to End Violence Against Women and Children - Apply by 19th July 2022
Air France Foundation Grants - Applications Accepted All Year Round
Abilis Foundation Grants for Disabled Persons 2022 (Funding for PLWDs' Projects and Financial Assistance for PLWDs) - Applications Accepted All Year Round
Laerdal Foundation Funding for Health - Applications Accepted All Year Round
Lacuna Fund Climate Funding - Apply by 20th May 2022
Wild Animal Initiative Grants for Research Projects - Apply by 30th June 2022
SAGE FUND Human Rights Funding - Apply by 16th May 2022
UN Women Grants and Call for Proposals in Liberia - Apply by 22nd May 2022
Anzisha Prize for Young African Entrepreneurs - Applications open 20th October - Apply by 14th December 2022
Minor Foundation Worldwide Climate Funding Opportunities - Apply by 3rd June 2022
US Embassy Special Self-Help Grants in Ghana - Apply by 7th May 2022
US Embassy Special Self-Help Grants in Ghana - Apply by 7th May 2022
US Embassy Individual Grants in Kenya - Apply by 30th June 2022
Sophie Danforth Fund Grants for Conservation Worldwide - Applications Accepted All Year Round
US Embassy Self Help Funding in Kenya (30+ Small Grants Available for Youth, Special Needs, Environment, Water, Income Generating Activities, Medical and Education Projects) - Apply by 31st December 2022
Allan & Nesta Ferguson Charitable Trust - Apply by 2nd May 2022
Women in Africa Entrepreneur Grants - Apply by 31st May 2022
NED Grants for NGOs and Civil Society Organizations 2022 - Applications Accepted All Year Round
Merieux Foundation Small Grants for Health Projects - Apply by 1st March and/or 1st August 2022
Maypole Fund Grants for Individual Women - Apply by 30th June 2022
African Women Development Fund Grants for Women in Africa and Middle East 2022 - Applications Accepted All Year Round
Small Grants for Health 2022 - Apply by 31st May 2022
Jana Robeyst Trust Fund Small Grants for Sub-Saharan Africa - Applications Accepted All Year Round
RSWR Seed Grants for Small Grassroots Organizations in Kenya (Micro-enterprise Grants, Self-employment Project Funding and Seed Money Grants in Kenya) - Applications Accepted All Year Round
Special Funding for Food and Food Related NGO Projects - Applications Accepted All Year Round
Special Funding for Health and Health Related NGO Projects - Applications Accepted All Year Round
Rapid Response Funding for Women in South Africa - Applications Accepted All Year Round
Special Funding for Underfunded NGO's and NGO Projects - Applications Accepted All Year Round
Noel Buxton Trust Africa Grants - Applications Accepted All Year Round
Fonds SUEZ Grants for Improving the Living Conditions of Individuals in Developing Countries - Applications Accepted All Year Round
Caribbean Catastrophe Risk Insurance Facility Small Grants - Applications Accepted All Year Round
Trisong Grants for Individuals and Organizations - Apply by 31st March or 30th September Every Year
AGFUND International Prize - Arab Gulf Programme for United Nations Development Organizations - Apply by January 15th 2022
Grants for Food and Health Projects in Developing Countries - Applications Accepted All Year Round
Disability Rights Fund Call for Proposals and Grants for Disabled Individuals - Apply by 31st March or 31st August Every Year
WPHF Short-Term Women Grants - Applications Accepted All Year Round
India Open Grants Fund - Applications Accepted All Year Round
Feminist Review Trust Fund Grants for Women Projects Worldwide - Applications Accepted All Year Round
Fund for Innovation in Development Grants - Applications Accepted All Year Round
2022 MAC Inc Small Grants for Education and Disabled Persons - Applications Accepted All Year Round
Karibu Foundation Grants for Global South - Applications Accepted All Year Round
Individual Grants for Global Animal Advocacy - Applications Accepted All Year Round
Urgent Action Fund-Africa Call for COVID-19 Disability Rights Grants - Allocations Accepted All Year Round
Urgent Action Fund Rapid Response Grants - Allocations Accepted All Year Round
EMHRF Urgent Grants for Individual HRDs- Applications Accepted All Year Round!
Protection International Protection Support Fund - Applications Accepted All Year Round!
Human Rights Grants and Funding for Local Organizations - Applications Accepted All Year Round!
Human Rights Defenders Emergency Support Grants to Individuals - Applications Accepted All Year Round !
Natural Resource Governance and Climate Justice Grants for Africa - Applications Accepted All Year Round
Financial Support for Human Rights Defenders and Human Rights NGOs - Applications Accepted All Year Round
German Embassy Ghana Small Grants - Applications Accepted All Year Round!
German Embassy Funding for NGOs - Applications Accepted All Year Round
Draper Richards Kaplan Foundation Grants for Entrepreneurs and NGOs - Applications Accepted All Year Round
Global Water Foundation Grants for Water and Sanitation 2022/23 - Applications Accepted All Year Round
Covid-19 Grants for Young People Worldwide (Covid-19 Relief Grants) - Applications Accepted All Year Round
Seed and Early-stage Grants for Women's Organizations and Initiatives - Applications Accepted All Year Round
The Embattled CSO Assistance Fund (Provides Small, Short-term Emergency Grants to CSOs ) - Applications Accepted All Year Round
Small Project and Support Fund Grants in South Africa - Applications Accepted All Year Round
UNDP Call for Proposals for CSOs and CBOs Training Grants in Liberia - Applications Accepted All Year Round
Wallace Global Fund Grants (Foundation Grants for a Wide Variety of Projects in Developing Countries - Environment Grants, FGM Grants, Human Rights Grants etc.) - Applications Accepted All Year Round
UHAI EASHRI East Africa Grants for Sex Workers and Gender Minorities - Applications Accepted All Year Round
Facebook Small Business Grants Worldwide - Applications Accepted All Year Round
Covid-19 Grants for Young People Worldwide - Applications Accepted All Year Round
Goethe-Zentrum Art and Culture Projects Funding in Uganda - Applications Accepted All Year Round
Project Grants in Uganda for Refugees and Host Communities - Applications Accepted All Year Round
RSWR Seed Grants for Small Grassroots Organizations in Sierra Leone - Applications Accepted All Year Round
ISTAT Foundation Covid-19 Relief Grants for NGOs Worldwide - Applications Accepted All Year Round.
Covid 19 Financial Assistance for Entrepreneurs in India - Applications Accepted All Year Round
Conservation Grants for Fishing Communities - Applications Accepted All Year Round
Maypole Fund Grants for Individual Women - Apply by 31st January or 30th June Every Year
Emergency Grants in South Africa to Mitigate the Impact of Covid-19 - Applications Accepted All Year Round
US Embassy in Uganda Annual Program Statement Funding - Applications Accepted All Year Round
Rapid Response Funding for COVID and Women Rights in South Africa - Applications Accepted All Year Round
Grants for Water and Sanitation Provision in Developing Countries - Applications Accepted All Year Round
Funding in India for Small Charities Serving Children and Adults - Applications accepted all year round
Rapid Action Grants for African CSOs to Conserve Threatened Species - Applications accepted all year round
GroFin Grants and Funding for Small and Growing Businesses in Africa - Applications accepted all year round
Wild Planet Trust Grants for Individuals Working on Nature Conservation Projects - Applications accepted all year round
Minor Foundation Grants to Protect the Natural Environment Worldwide - Applications Accepted All Year Round
Tanzania Innovate and Learn Grants - Applications Accepted All Year Round
WWF Nedbank Green Trust Funds for South Africa Environmental Projects - Applications Accepted All Year Round
     
NASSCOM Social Innovation Forum Challenge - India - Applications Accepted All Year Round
FP2020 Rapid Response Mechanism Grants for NGOs - Applications Accepted All Year Round
US Embassy Ambassadors Special Self-Help Grants for Zimbabwe NGOs - Applications Accepted All Year Round
Africa Digital Rights Fund Grants - Applications Accepted All Year Round
Small Grants for Bird Conservation Projects - Applications Accepted All Year Round

_____________________