Elimu Fund Scholarships for High School Students in Kenya

Kenya Secondary School Scholarships » Kenya Secondary School Bursaries » Form 1 Education Sponsorships in Kenya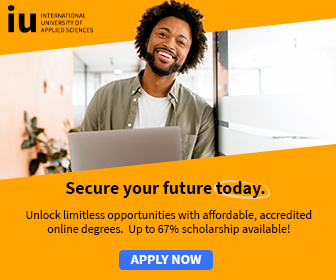 Elimu Fund Scholarships: Elimu Fund helps intelligent Kenyan students with limited financial resources to pursue and successfully complete secondary education.
To be considered for the scholarship, the applicant must have completed the Kenya Certificate of Primary Education (KCPE) in the preceding year with a minimum grade of "B".
The recipient must have received admission to a public or private secondary school that is recognized as such by the Ministry of Education in Kenya.
The scholarship, in most cases, will cover 100% of the tuition, dormitory room and board (where applicable), and other associated costs, such as books, uniforms, travel, and a monthly stipend.
Secondary School Scholarships in Kenya - How to Apply
Each applicant must submit the following materials:
A completed application form,
A copy of his or her examination results, and
Three letters of recommendation from the school principal, the area chief, and/or other community members in responsible positions (e.g., religious leaders, NGO members, etc., but not relatives) who are able to judge the applicant's character and community orientation and who can certify or comment on the economic status of the applicant, and
An essay explaining how the Elimu Fund will be useful to the student, and describing his or her potential contribution to society.

Elimu Fund scholarships will be awarded for four years and will be disbursed annually, based on satisfactory performance.

For further details, see: Elimu Fund Scholarships & Bursaries for High School Students in Kenya

More: Secondary School Scholarships & Bursaries in Kenya

KCPE Results » KCSE Results » Kenya National Examinations Council - KNEC » Kenya National Examinations Council Jobs

African Scholarships » African Women Scholarships & Grants » Developing Countries Scholarships » Erasmus Mundus Scholarships for Developing Countries » Fellowship Programs » Funding Grants for NGOs » Government Scholarships » LLM Scholarships » MBA Scholarships » PhD and Masters by Research Scholarships » Public Health Scholarships - MPH Scholarships » Refugees Scholarships » Research Grants » Scholarships and Grants

Scholarships in Australia » Scholarships in Belgium » Scholarships in Canada » Scholarships in Germany » Scholarships in Italy » Scholarships in Japan » Scholarships in Korea » Scholarships in Netherlands » Scholarships in UK » Scholarships in USA

Cabin Crew Jobs & Career Advice » Secretary Job Description » Receptionist Job Description » Top 100 Interview Questions and Answers » How to Prepare for an Interview » How to Write a CV » How to Choose a Career » Computer Shortcut Keys and their Functions

Apply for South African Airways Vacancies - SAA Jobs » South Africa Scholarships » South Africa Internships

Internships in Nigeria » Jobs in Nigeria » Scholarships for Nigerian Students » OLX Nigeria

Internships in Ghana » Ghana Scholarships - Ghana - Scholarships for Ghanaians » Jobs in Ghana

Internships in Uganda » Uganda Scholarships - Ugandans - Scholarships for Ugandans » Jobs in Uganda

Ethiopia Scholarships - Ethiopians - Scholarships for Ethiopians » Jobs in Ethiopia » Ethiopia Airlines Jobs

Kenya Jobs | Kenyan Jobs | Jobs in Kenya | Latest Kenyan Jobs | Kenya | Jobs Kenya Vacancies | Kenya Job Vacancy | Jobs Kenya Vacancies | Nairobi Jobs | Job Vacancies in Nairobi Kenya | Employment Opportunities in Kenya | Careers in Kenya | Job Openings Kenya

Careers in Africa | Jobs in Africa | Find Work in Africa | Employment - Africa | Jobs Africa | Vacancies in Africa | Work Jobs Africa

secondary school scholarships in kenya elimu fund scholarships kenya education sponsorship family bank scholarship application form kenya education fund application form scholarships in kenya opportunities co-operative bank foundation scholarships kenya kcb bank scholarship kenolkobil education scholarship fund kenya secondary schools scholarships elimu fund scholarships kenya education sponsorship family bank scholarship application form kenya education fund application form scholarships in kenya opportunities co-operative bank foundation scholarships kenya kenolkobil education scholarship fund kcb bank scholarship kenya secondary schools bursaries secondary school scholarships in kenya co-operative bank foundation scholarships kenya kenya education sponsorship kenya education fund application form scholarships in kenya opportunities elimu fund scholarships family bank scholarship application form scholarships in kenya to study abroad