What Does Ctrl+Z Do?
Alternatively referred to as Control Z and C-z, Ctrl+Z is a shortcut key most often used to undo.


What does the Ctrl + Z Keyboard Shortcut?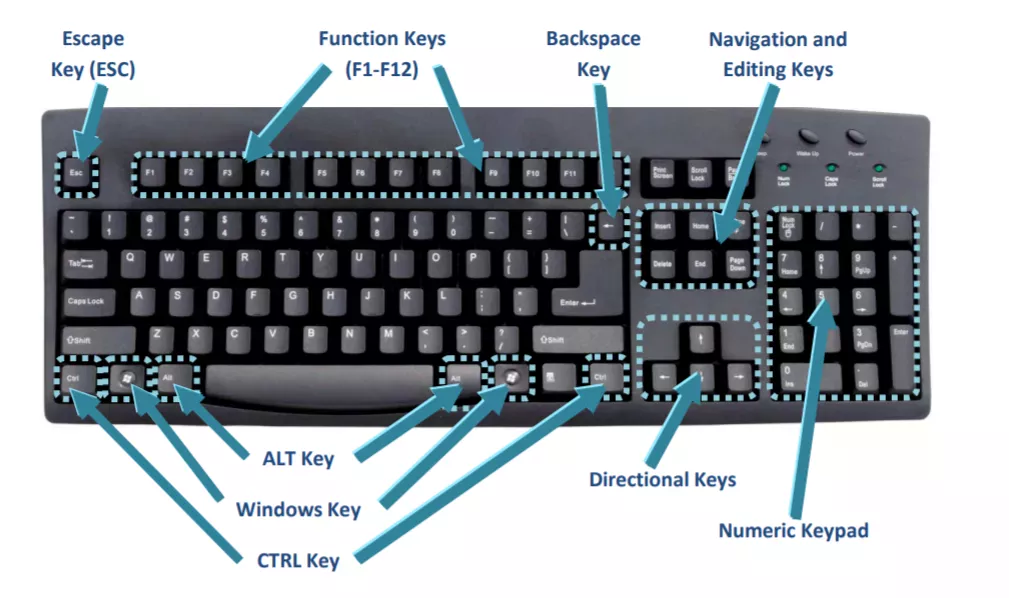 Tip
Most programs that support Ctrl+Z also support the ability to undo multiple changes.

For example, you can press and hold Ctrl and while still holding the key, press "Z" three times to undo the last three changes.


Tip
The opposite shortcut key of Ctrl+Z is Ctrl+Y (redo).


Tip
On Apple computers, the shortcut to undo is the Command key+Z keys.

How to use the Ctrl+Z shortcut key

To use the keyboard shortcut Ctrl+Z, press and hold either Ctrl key on the keyboard and while continuing to hold, press the "Z" key with either hand.

Note

On Apple computer keyboards, the Ctrl key is labeled as "control."

Ctrl+Z in an Internet browser

In all major Internet browsers (e.g., Chrome, Edge, Firefox, Opera), pressing Ctrl+Z will undo any change made in a browser form.

Ctrl+Z in Excel and other spreadsheet programs
In Microsoft Excel and other spreadsheet programs, pressing Ctrl+Z will undo any change made in the spreadsheet.

Ctrl+Z in Microsoft PowerPoint

In Microsoft PowerPoint, the Ctrl+Z shortcut key will undo any change made in the spreadsheet.

Ctrl+Z in Word and other word processors
In Microsoft Word and other word processor programs, pressing Ctrl+Z will undo any change made in the document.

Using Ctrl+Z with the copy con command

When using the MS-DOS copy con command, Ctrl+Z is the keyboard shortcut that completes the creation of the file and saves the file to the computer.

What is an Operating System? » Computer Shortcut Keys and their Functions » Keyboard Function Keys » Computer Basics - Hardware - Software - Parts

Short Stories for Kids - Moral Stories – English Short Stories for Children - Moral Stories for Kids - Stories for Kids - Funny Story for Kids - Scary Stories for Kids - Really Funny Short Stories - Bedtime Stories
Proverb Stories
Powerful Motivational Quotes for Students » Success Quotes » English Short Stories for Kids

Cabin Crew Jobs & Career Advice » Secretary Job Description » Receptionist Job Description » Top 100 Interview Questions and Answers » How to Prepare for an Interview » How to Write a CV » How to Choose a Career » Computer Shortcut Keys and their Functions



Scholarships in Australia » Scholarships in Austria » Scholarships in Belgium » Scholarships in Canada » Scholarships in Germany » Scholarships in Ireland » Scholarships in Italy » Scholarships in Japan » Scholarships in Korea » Scholarships in Netherlands » Scholarships in Switzerland » Scholarships in UK » Scholarships in USA

Short Stories for Kids - Moral Stories – English Short Stories for Children - Moral Stories for Kids - Stories for Kids - Funny Story for Kids - Scary Stories for Kids - Really Funny Short Stories - Bedtime Stories
Proverb Stories
Powerful Motivational Quotes for Students » Success Quotes » English Short Stories for Kids

Cabin Crew Jobs & Career Advice » Secretary Job Description » Receptionist Job Description » Top 100 Interview Questions and Answers » How to Prepare for an Interview » How to Write a CV » How to Choose a Career » Computer Shortcut Keys and their Functions



Scholarships in Australia » Scholarships in Austria » Scholarships in Belgium » Scholarships in Canada » Scholarships in Germany » Scholarships in Ireland » Scholarships in Italy » Scholarships in Japan » Scholarships in Korea