iWatch Africa Funded Training of Journalists in Ghana
iWatch Africa Funded Training of Journalists in Ghana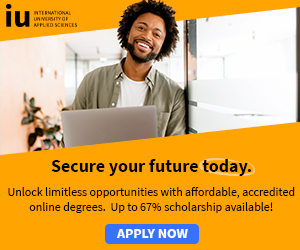 iWatch Africa Funded Training of Journalists in Ghana
The project is aimed at training journalists (Including Student Journalists) in the use of data and investigative journalism tools to report on human rights abuses and corruption via the use of digital media platforms.
The project will also refer reported cases to police oversight bodies such as CHRAJ and PIPS for further investigation and necessary action.
The project will involve deploying a digital campaign as well as town hall meetings to educate citizens on their rights and responsibilities in their engagement with the police.
iWatch Africa is a non-governmental organisation with considerable national repute and significance. They have carved a niche in Ghana's policy and journalism environment for putting out objective and independent assessment of government commitment towards Ghanaians.
iWatch Africa also tracks Digital Rights in Africa, Organised crime and Trans-national Crime in Africa, Gender-based Violence and Discrimination and finally Police Abuse of Power in Ghana.
iWatch Africa Focuses
Leveraging the Power of Data Journalism and New Media technology to Promote Transparency and Accountability in Africa.
iWatch Africa also uses data and investigative journalism tools put the spotlight on the following challenges confronting the continent;
Together Against Corruption

Eligibility Criteria

Applicants are expected to be:
Ghanaian nationals aged between 18 and 35 years old, and belong to the group of young people who are prepared to play a decisive role in shaping the future of Ghana.
Students, community leaders, journalists, young leaders, people who are active in social movements, community organizations, and bloggers
People or activists who have been directly contributing to ethical governance and have inspired others to do the same through social media platforms.

Important Dates
Announcement of the shortlisted applicant for interview: 7th October 2019;
Announcement of selected applicant: 10th October 2019
The arrival of the selected applicant at the Training center: 15th October

Note: Interested female and alumni members of YALI & / YALI RLC are strongly advised to submit their applications promptly.

How to Apply

Applicants can apply through the given website.

Apply by 1st October.

For more information and application details, see; iWatch Africa Funded Training of Journalists in Ghana

Scholarships for Study in Africa » Scholarships for African Students » Undergraduate Scholarships » African Women Scholarships & Grants » Developing Countries Scholarships » Erasmus Mundus Scholarships for Developing Countries » Fellowship Programs » Funding Grants for NGOs » Government Scholarships » LLM Scholarships » MBA Scholarships » PhD and Masters by Research Scholarships » Public Health Scholarships - MPH Scholarships » Refugees Scholarships » Research Grants » Scholarships and Grants

Scholarships in Australia » Scholarships in Austria » Scholarships in Belgium » Scholarships in Canada » Scholarships in Germany » Scholarships in Italy » Scholarships in Japan » Scholarships in Korea » Scholarships in Netherlands » Scholarships in Switzerland » Scholarships in UK » Scholarships in USA

What is an Operating System? » Computer Shortcut Keys and their Functions » Keyboard Function Keys

Short Stories for Kids - Moral Stories – English Short Stories for Children - Moral Stories for Kids - Stories for Kids - Funny Story for Kids - Scary Stories for Kids - Really Funny Short Stories - Bedtime Stories Proverb Stories Powerful Motivational Quotes for Students » Success Quotes » English Short Stories for Kids

Cabin Crew Jobs & Career Advice » Secretary Job Description » Receptionist Job Description » Top 100 Interview Questions and Answers » How to Prepare for an Interview » How to Write a CV » How to Choose a Career » Computer Shortcut Keys and their Functions