World Forum for Democracy Conference Travel Grants for Youth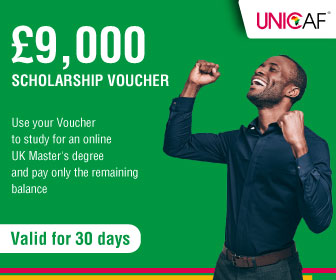 World Forum for Democracy Conference Travel Grants for Youth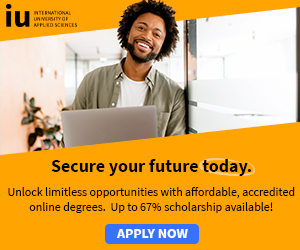 World Forum for Democracy Conference Travel Grants for Youth
The Council of Europe has announced a call for applications for the World Forum for Democracy 2020 - Youth Delegation.
The World Forum for Democracy is a unique platform for political decision-makers and activists to debate solutions to key challenges for democracies worldwide.
By identifying and analysing experimental initiatives and practices, the Forum highlights and encourages democracy innovations at the grassroots and their transfer on a systemic level in order to strengthen the foundations of democratic societies.
The Forum thus contributes to the evolution of democracy towards more participatory and inclusive structures and institutions.
The core content of the Forum will consist of discussions about successful initiatives and actions, which have real-life initiatives as a starting point.
General guiding principles will then be drawn to encourage and support future policy responses and field action.
In this context, the Youth Department will invite 50-60 young people to participate and engage with decision-makers and opinion-formers in a reflection on the question of Democracy and Information.
The theme of the 2020 edition of the World Forum for Democracy is "Can Democracy Save the Environment?" The societies have been tested by an extreme and unexpected global challenge in 2020, but while an essential battle is fought against the Covid-19 pandemic, humanity's greatest existential threat looms ever larger.
Environmental damage and climate change have not gone away.
The poisoning of the land and pollution in the air and water is still killing plants, animals and humans alike.
Rising temperatures and sea levels are on course to render lands uninhabitable and force people to leave their homes and seek new lives. The time to act is now!
Yet recent polling indicates the highest ever recorded levels of dissatisfaction and mistrust with democracy as a system of government.
Its response to a whole series of recent challenges – economic, pandemic, and indeed environmental – have disappointed millions of people.
Many are questioning the capacity, competence and even legitimacy of democratic governance to address their greatest needs.
Some of the key challenges that will be faced at this edition of the World Forum for Democracy are:
National governments, international organisations or the citizen: who is setting the pace?
What governing style is best placed to tackle the environmental challenge?
Public or private: what role for which sector? The core content of the Forum will consist of discussions about successful initiatives and actions, which have real-life initiatives as a starting point.

General guiding principles will then be drawn to encourage and support future policy responses and field action.

In this context, the Youth Department will invite 50-60 young people to participate and engage with decision-makers and opinion-formers in a reflection on the question of Democracy and Environment.

All selected participants should arrive on Friday 13th November and depart on Thursday 19th November.

The youth preparation meeting will take place for all participants on Saturday 14th and Sunday 15th November in the European Youth Centre before the World Forum begins on the 16th of November 2020.

Criteria

In order to be selected and participate in the World Forum 2020 democracy and information, youth applicants should:
Be aged 18-30 (exceptions can be made in special cases);
Be able to communicate and work in English;
Be actively involved in civil society democracy initiatives;
Be motivated to contribute to developing new ideas on youth and democracy;
Be ready to share own challenges faced in relation to media, fake news, information and its effects on democracy;
Be ready to adopt a solution-oriented approach by bringing in new ideas and visions on the question of environment and democracy;
Be available to participate fully in the World Forum for Democracy and the preparation process beforehand (i.e. arrive in Strasbourg on the 13th November and depart on the 19th November).

The youth representatives will be chosen on the basis of these criteria and a video to be submitted.

The Council of Europe welcomes applications from all candidates who fulfil the above mentioned profile, irrespective of gender, disability, marital or parental status, racial, ethnic or social origin, colour, religion, belief or sexual orientation.

Apply by 28th July.

For more information and application details, see; World Forum for Democracy Conference Travel Grants for Youth

Scholarships for Study in Africa » Scholarships for African Students » Undergraduate Scholarships » African Women Scholarships & Grants » Developing Countries Scholarships » Erasmus Mundus Scholarships for Developing Countries » Fellowship Programs » Funding Grants for NGOs » Government Scholarships » LLM Scholarships » MBA Scholarships » PhD and Masters by Research Scholarships » Public Health Scholarships - MPH Scholarships » Refugees Scholarships » Research Grants » Scholarships and Grants

Scholarships in Australia » Scholarships in Austria » Scholarships in Belgium » Scholarships in Canada » Scholarships in Germany » Scholarships in Italy » Scholarships in Japan » Scholarships in Korea » Scholarships in Netherlands » Scholarships in Switzerland » Scholarships in UK » Scholarships in USA

What is an Operating System? » Computer Shortcut Keys and their Functions » Keyboard Function Keys

Short Stories for Kids - Moral Stories – English Short Stories for Children - Moral Stories for Kids - Stories for Kids - Funny Story for Kids - Scary Stories for Kids - Really Funny Short Stories - Bedtime Stories Proverb Stories Powerful Motivational Quotes for Students » Success Quotes » English Short Stories for Kids

Cabin Crew Jobs & Career Advice » Secretary Job Description » Receptionist Job Description » Top 100 Interview Questions and Answers » How to Prepare for an Interview » How to Write a CV » How to Choose a Career » Computer Shortcut Keys and their Functions