Google Women Techmakers Scholars Program

Google University Scholarships for Women » Google Graduate Scholarships for Women » Google Undergraduate Scholarships for Women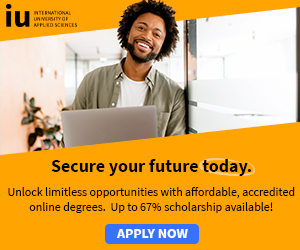 Google Women Techmakers Scholars Program: Dr. Anita Borg devoted her adult life to revolutionizing the way people think about technology and dismantling barriers that keep women and minorities from entering computing and technology fields.
Her combination of technical expertise and fearless vision continues to inspire and motivate countless women to become active participants and leaders in creating technology.
In her honor, Google is proud to honor Anita's memory and support women in technology with the Google Women Techmakers Scholars Program.
Google hopes to encourage women to excel in computing and technology and become active role models and leaders in the field.
Google Women Techmakers Scholars Program recipients will each receive a $10,000 award for the academic year.
A group of female undergraduate and graduate students will be chosen from the applicant pool, and scholarships will be awarded based on the strength of each candidate's academic background and demonstrated leadership.
All scholarship recipients and finalists will be invited to attend the Annual Google Scholars' Retreat in Mountain View, California.
Applicants must satisfy all of the following criteria to be eligible:
Identify as female
Currently be enrolled at an accredited university for the current academic year
Intend to be enrolled in or accepted as a full-time or part-time student in a Bachelor's, Master's or PhD program at a university in Europe, Middle East, Africa, Asia Pacific, United States or Canada for the next academic year
Be studying computer science, computer engineering, informatics or a closely related technical field
Demonstrate a strong academic record
Exemplify leadership and demonstrate passion for increasing the involvement of women in Computer Science

Citizens, permanent residents, and international students are eligible to apply.

Past applicants and finalists are also encouraged to re-apply.

Application Requirements
General background information (includes contact information and information about your current and intended institutions)
Current resume
Academic transcripts from your current and prior institutions (if you have earned a prior degree)
One letter of reference from a professor, instructor, adviser or supervisor
Responses to four essay questions

Follow the links below for more details and application contacts.

For more information and application, see: Google Women Techmakers Scholars Program

More: University Scholarships » Graduate Scholarships » Undergraduate Scholarships

Scholarships for Study in Africa » Scholarships for African Students » Undergraduate Scholarships » African Women Scholarships & Grants » Developing Countries Scholarships » Erasmus Mundus Scholarships for Developing Countries » Fellowship Programs » Funding Grants for NGOs » Government Scholarships » LLM Scholarships » MBA Scholarships » PhD and Masters by Research Scholarships » Public Health Scholarships - MPH Scholarships » Refugees Scholarships » Research Grants » Scholarships and Grants

Scholarships in Australia » Scholarships in Austria » Scholarships in Belgium » Scholarships in Canada » Scholarships in Germany » Scholarships in Italy » Scholarships in Japan » Scholarships in Korea » Scholarships in Netherlands » Scholarships in UK » Scholarships in USA

What is an Operating System? » Computer Shortcut Keys and their Functions » Keyboard Function Keys

Short Stories for Kids - Moral Stories – English Short Stories for Children - Moral Stories for Kids - Stories for Kids - Funny Story for Kids - Scary Stories for Kids - Really Funny Short Stories - Bedtime Stories Proverb Stories Powerful Motivational Quotes for Students » Success Quotes » English Short Stories for Kids

Cabin Crew Jobs & Career Advice » Secretary Job Description » Receptionist Job Description » Top 100 Interview Questions and Answers » How to Prepare for an Interview » How to Write a CV » How to Choose a Career » Computer Shortcut Keys and their Functions

Scholarships in Australia » Scholarships in Belgium » Scholarships in Canada » Scholarships in Germany » Scholarships in Italy » Scholarships in Japan » Scholarships in Korea » Scholarships in Netherlands » Scholarships in UK » Scholarships in USA