University of Edinburgh International Master's Scholarships
Postgraduate Scholarships » International Scholarships » Education Scholarships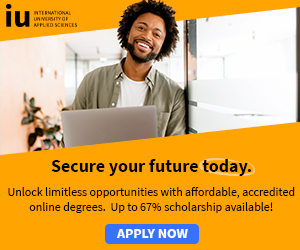 University of Edinburgh International Master's Scholarships: The University of Edinburgh offers Master's scholarships for postgraduate study in any subject offered by the University each year.
Each scholarship has a value of £3,000 - £5,000 which is normally deducted from the tuition fee.
The scholarships is tenable for one academic year.
Scholarship Application Eligibility Criteria:
The scholarships is normally awarded to students who are accepted for admission on a full-time basis for a postgraduate Master's programme of study at the University of Edinburgh.
Students from all countries in Africa are eligible.
Criteria:
The scholarship is awarded broadly on the basis of academic merit.
Candidates must have, or expect to obtain, a UK first class or 2:1 Honours degree at undergraduate level or the international equivalent.
A completed scholarship application form, together with a copy of your degree transcript and two academic references, should be received by the Scholarships and Student Finance Office in order to be considered for the scholarship.
The closing date for receiving applications is April.
For more information see; University of Edinburgh International Master's Scholarships
More: Postgraduate Scholarships » International Scholarships » Education Scholarships