USAID Zambia Grants for Vulnerable Children and Adolescents
USAID Zambia Grants for Vulnerable Children and Adolescents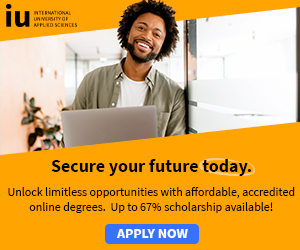 USAID Zambia Grants for Vulnerable Children and Adolescents
The United States Agency for International Development (USAID) is seeking applications for its program entitled "Service Delivery for Vulnerable Children and Adolescents " to promote new and underutilized partnerships to accelerate and sustain HIV epidemic control in Zambia through the delivery of high impact HIV prevention, care and support services to vulnerable children, adolescents and care givers affected or infected by HIV.
Activities
Health: Improve children and adolescents' access to health services with a focus on high impact HIV services (e.g. HIV Testing Services (HTS);
HIV care and support;
Prevention of Mother-to-Child Transmission (PMTCT); ART adherence support; Voluntary Medical Male Circumcision (VMMC);
Sexually Transmitted Infections (STI) screening and treatment; condoms; Tuberculosis screening, diagnosis, and treatment; post-violence care and Pre-Exposure Prophylaxis (PrEP));
Strengthen and support of linkages and referral systems between community and clinic-based programs;
Education support: Increase school access, attendance, and progression of VCA. Education activities will be aligned with ongoing USAID Education programs where practical;
Psychosocial Care and Support: Structured, evidence-based interventions that support VCA to build self-efficacy and enable them to navigate the social and psychological vulnerabilities of adolescence, especially those focused on sexual and reproductive health and prevention of HIV and sexual violence;
Household Economic Strengthening (HES): Structured, evidence-based interventions that reduce the economic vulnerability of families, strengthen their resilience, and empower them to provide for the essential needs of the household;
Child Protection: Prevent and respond to child abuse, neglect, and exploitation, with particular focus on prevention of sexual violence for 9-14 year-old adolescents;
Capacity Building: Capacity-building and systems strengthening interventions: (e.g. trainings in case management; data collection, use and analysis; service quality assurance and improvement; and financial management).
Funding Information
Award Ceiling: $50,000,000
Eligibility Criteria Under this Round : SDVCA of the APS, the organization must align with modality one (1) and/or modality (3) to be considered eligible.
Modality 1: Direct awards are given to new and underutilized organizations that are local entities in the host country(ies) in which the applicant is applying. New and underutilized partners that are local entities in Zambia may apply for direct funding in Round 3: SDVCA issued under the NPI GH APS.
An underutilized partner is defined by the Agency as an organization that has received less than $25 million in direct or indirect awards from USAID over the past five years.
The five years is relative to when the organization is applying to a USAID procurement/funding opportunity.
Round 3: SDVCA uses the PEPFAR definition of a Local Partner. Under PEPFAR, a local partner may be an individual, a sole proprietorship, or an entity.
However, under this phase, for the applicant to be considered a local partner, the applicant must self-certify and submit supporting documentation demonstrating their organization meets the criteria listed below.
An entity (e.g., a corporation or partnership):
Must be incorporated or legally organized under the laws of, and have its principal place of business in the country served by the PEPFAR program with which the entity is or may become involved;
Must be at least 75% beneficially owned by individuals who are citizens or lawfully admitted permanent residents of that same country, per sub-paragraph (2)(a),;
At least 75% of the entity's staff (senior, mid-level, support) must be citizens or lawfully admitted permanent residents of that same country, per subparagraph (2)(a), and at least 75% of the entity's senior staff (i.e., managerial and professional personnel) must be citizens or lawfully admitted permanent residents of such country; and Where an entity has a Board of Directors, at least 51% of the members of the Board must also be citizens or lawfully admitted permanent residents of such country.

Modality 3: Sub-awards to local new or underutilized partners via prime awardees serving in a limited mentorship role.

NPI recognizes the important role and capacity that established partners (defined in this APS as those organizations that already have a financial relationship with USAID above the threshold established in the APS of $25M in USAID funds in the past five years) bring to local new and underutilized organizations around the world. NPI acknowledges that many partners lack the capacity, or desire, to comply with the stringent requirements associated with awards from the U.S. Government.

This modality will allow established partners to build the capacity of local new and underutilized partners to meet the requirements to become a USAID direct awardee or provide them the support they need to implement programs under this APS that have measurable impact.

Established partners will play a support role to build the capacity of local new and underutilized partners (e.g., through technical oversight, compliance support, and mentoring).

How to Apply

Applications must be submitted through the given website.

Apply by 3rd December.

For more information and application details, see; USAID Zambia Grants for Vulnerable Children and Adolescents

Scholarships for Study in Africa » Scholarships for African Students » Undergraduate Scholarships » African Women Scholarships & Grants » Developing Countries Scholarships » Erasmus Mundus Scholarships for Developing Countries » Fellowship Programs » Funding Grants for NGOs » Government Scholarships » LLM Scholarships » MBA Scholarships » PhD and Masters by Research Scholarships » Public Health Scholarships - MPH Scholarships » Refugees Scholarships » Research Grants » Scholarships and Grants

Scholarships in Australia » Scholarships in Austria » Scholarships in Belgium » Scholarships in Canada » Scholarships in Germany » Scholarships in Italy » Scholarships in Japan » Scholarships in Korea » Scholarships in Netherlands » Scholarships in Switzerland » Scholarships in UK » Scholarships in USA

What is an Operating System? » Computer Shortcut Keys and their Functions » Keyboard Function Keys

Short Stories for Kids - Moral Stories – English Short Stories for Children - Moral Stories for Kids - Stories for Kids - Funny Story for Kids - Scary Stories for Kids - Really Funny Short Stories - Bedtime Stories Proverb Stories Powerful Motivational Quotes for Students » Success Quotes » English Short Stories for Kids

Cabin Crew Jobs & Career Advice » Secretary Job Description » Receptionist Job Description » Top 100 Interview Questions and Answers » How to Prepare for an Interview » How to Write a CV » How to Choose a Career » Computer Shortcut Keys and their Functions

NGO Grants $1000+ Private Grants for Individuals With Disabilities $1000+ Private Grants for Individuals With Disabilities Africa $1000+ Private Grants for Individuals With Disabilities India $1000+ Private Grants for Individuals With Disabilities Kenya $1000+ Private Grants for Individuals With Disabilities Nigeria $1000+ Private Grants for Individuals With Disabilities Uganda $1000+ Private Grants for Individuals With Disabilities Worldwide $7,000 Government Grant $700 Government Grant $7000 Government Grant $7000 Government Grant Coronavirus $7000 Government Grant for Africa $7000 Government Grant for Asia $7000 Government Grant in Africa $7000 Government Grant in Asia $9000 Government Grant Phone Call 10 Funding Opportunities Young Entrepreneurs Can Apply for 10 Funding Options to Raise Startup Capital for Business Africa 10 Funding Options to Raise Startup Capital for Business India 10 Funding Options to Raise Startup Capital for Business Kenya 10 Funding Options to Raise Startup Capital for Business Nigeria 10 Funding Options to Raise Startup Capital for Business South Africa 100 Funding Opportunities Young Entrepreneurs Can Apply for 15 Ways to Get Grant Money for Your Ngo 15 Ways to Get Grant Money for Your NGO 15 Ways to Get Grant Money for Your NGO for Africa 15 Ways to Get Grant Money for Your NGO for Asia 15 Ways to Get Grant Money for Your NGO in Africa 15 Ways to Get Grant Money for Your NGO in Asia 16 Ways to Shower Yourself With Free Money. 16 Ways to Shower Yourself With Free Money. For Africa 16 Ways to Shower Yourself With Free Money. For Asia 16 Ways to Shower Yourself With Free Money. In Africa 16 Ways to Shower Yourself With Free Money. In Asia 18 Ways to Get Free Money From the Government 200+ Funding Opportunities on Peace, Human Rights and Social Rights 2021 Africa Small Grants 2021 Business Funding | 1000's of Grants Available‎ 2021 Business Funding | 1000's of Grants Available‎ for Africa 2021 Business Funding | 1000's of Grants Available‎ for Asia 2021 Business Funding | 1000's of Grants Available‎ in Africa 2021 Business Funding | 1000's of Grants Available‎ in Asia 2021 Call for Grant Proposals 2021 Call for Grant Proposals for Africa 2021 Call for Grant Proposals for Asia 2021 Call for Grant Proposals in Africa 2021 Call for Grant Proposals in Asia 2021 Call for Proposals for Africa 2021 Call for Proposals for Asia 2021 Call for Proposals for Malawi 2021 Call for Proposals in Africa 2021 Call for Proposals in Asia 2021 Call for Proposals: Teacher Education to Support Girls 2021 Funding Opportunities for African Entrepreneurs 2021 Funding Opportunities for Entrepreneurs and NGOs 2021 Funding Opportunities for NGOs 2021 Funding Opportunities for NGOs in Africa 2021 Funding Opportunities | Find Open Calls for Proposals‎ 2021 Funding Opportunity for NGO 2021 Funds for NGOs 2021 Funds for NGOs for Africa 2021 Funds for NGOs for Asia 2021 Funds for NGOs in Africa 2021 Funds for NGOs in Africa 2021 2021 Funds for NGOs in Asia 2021 Funds for NGOs in Asia 2021 2021 Funds for NGOs in Developing Countries 2022 2021 Funds for NGOs in Education 2021 Grants 2021 Grants for Africa 2021 Grants for Asia 2021 Grants for NGOs and Organisations - Call for Proposals 2021 Grants for NGOs for Africa 2021 Grants for NGOs for Asia 2021 Grants for NGOs in Africa 2021 Grants for NGOs in Asia 2021 Grants for NGOs in Egypt 2021 Grants for NGOs in Ethiopia 2021 Grants for NGOs in Ghana 2021 Grants for NGOs in India 2021 Grants for NGOs in Kenya 2021 Grants for NGOs in Nigeria 2021 Grants for NGOs in South Africa 2021 Grants for NGOs in Uganda 2021 Grants for Nonprofits 2021 Grants for Youth Programs 2021 Grants for Youth Programs for Africa 2021 Grants for Youth Programs for Asia 2021 Grants for Youth Programs in Africa 2021 Grants for Youth Programs in Asia 2021 Grants in Africa 2021 Grants in Asia 2021 Latest Funds for NGOs in Developing Countries 2021 Latest Funds for NGOs, Call for Proposals, Call for Applications 2021 Latest NGOs Call for Proposals , Funding Opportunities 2021 Opportunity Funds 2021 Small Grants for Developing Countries 2021 Small Grants for NGOs in Developing Countries 2021 Youth Grants 2021 Youth Grants for Africa 2021 Youth Grants for Asia 2021 Youth Grants in Africa 2021 Youth Grants in Asia 2022 Africa Small Grants 2022 Call for Proposals: Teacher Education to Support Girls 2022 Funding Opportunities for Entrepreneurs and NGOs 2022 Funding Opportunities for NGOs 2022 Funding Opportunities for NGOs in Africa 2022 Funding Opportunities | Find Open Calls for Proposals‎ 2022 Funding Opportunity for NGO 2022 Funds for NGOs 2022 Funds for NGOs in Education 2022 Grants 2022 Grants for NGOs and Organisations - Call for Proposals 2022 Grants for Nonprofits 2022 Latest Funds for NGOs in Developing Countries 2022 Latest Funds for NGOs, Call for Proposals, Call for Applications 2022 Latest NGOs Call for Proposals , Funding Opportunities 2022 Opportunity Funds 2022 Small Grants for Developing Countries 2022 Small Grants for NGOs in Developing Countries 2023 Grants 2023 Grants for Nonprofits 2024 Grants 2024 Grants for Nonprofits 30+ Research Funding Agencies That Support International Researchers 5 Ways of Raising Money for Agribusiness 500 Organisations That Give Grants to African Entrepreneurs 501c3 Application for Africa 501c3 Application for Asia 501c3 Application in Africa 501c3 Application in Asia 501c3 Grants 501c3 Grants for Africa 501c3 Grants for Asia 501c3 Grants in Africa 501c3 Grants in Asia 6 Ways to Get Free Money From Individuals 60+ Ways to Get Free Money From Individuals 60+ Ways to Get Free Money From the Government 70 Top Small Business Grants for Black Women Entrepreneurs 80+ Organizations Offering Grants in Agriculture Research 800 Organizations Offering Grants in Agriculture Research 9 Sites Where You Can Get Strangers to Give You Money 9 Sites Where You Can Get Strangers to Give You Money for Africa 9 Sites Where You Can Get Strangers to Give You Money for Asia 9 Sites Where You Can Get Strangers to Give You Money in Africa 9 Sites Where You Can Get Strangers to Give You Money in Asia 900 Open Funding Opportunities for NGOs - Funds for NGOs for Africa 900 Open Funding Opportunities for NGOs - Funds for NGOs for Asia 900 Open Funding Opportunities for NGOs - Funds for NGOs in Africa 900 Open Funding Opportunities for NGOs - Funds for NGOs in Asia 900 Open Funding Opportunities for Ngos in Africa - Funds for Ngos 900 Open Funding Opportunities for NGOs in Africa - Funds for NGOs 900 Open Funding Opportunities for NGOs in Asia - Funds for NGOs A List of 15 Donors Supporting Education Projects A List of 150 Donors Supporting Building Projects for Africa A List of 150 Donors Supporting Building Projects for Asia A List of 150 Donors Supporting Building Projects in Africa A List of 150 Donors Supporting Building Projects in Asia A List of 150 Donors Supporting Building Projects in Developing Countries A List of 150 Donors Supporting Building Projects in Kenya A List of 150 Donors Supporting Building Projects in Nigeria A List of 150 Donors Supporting Children's Home Projects for Africa A List of 150 Donors Supporting Children's Home Projects for Asia A List of 150 Donors Supporting Children's Home Projects in Africa A List of 150 Donors Supporting Children's Home Projects in Asia A List of 150 Donors Supporting Children's Home Projects in Developing Countries A List of 150 Donors Supporting Children's Home Projects in Kenya A List of 150 Donors Supporting Children's Home Projects in Nigeria A List of 150 Donors Supporting Church Projects for Africa A List of 150 Donors Supporting Church Projects for Asia A List of 150 Donors Supporting Church Projects in Africa A List of 150 Donors Supporting Church Projects in Asia A List of 150 Donors Supporting Church Projects in Developing Countries A List of 150 Donors Supporting Church Projects in Kenya A List of 150 Donors Supporting Church Projects in Nigeria A List of 150 Donors Supporting Education Projects for Africa A List of 150 Donors Supporting Education Projects for Asia A List of 150 Donors Supporting Education Projects in Africa A List of 150 Donors Supporting Education Projects in Asia A List of 150 Donors Supporting Education Projects in Developing Countries A List of 150 Donors Supporting Education Projects in Kenya A List of 150 Donors Supporting Education Projects in Nigeria A List of 150 Donors Supporting Feeding Projects for Africa A List of 150 Donors Supporting Feeding Projects for Asia A List of 150 Donors Supporting Feeding Projects in Africa A List of 150 Donors Supporting Feeding Projects in Asia A List of 150 Donors Supporting Feeding Projects in Developing Countries A List of 150 Donors Supporting Feeding Projects in Kenya A List of 150 Donors Supporting Feeding Projects in Nigeria A List of 150 Donors Supporting Medical Projects for Africa A List of 150 Donors Supporting Medical Projects for Asia A List of 150 Donors Supporting Medical Projects in Africa A List of 150 Donors Supporting Medical Projects in Asia A List of 150 Donors Supporting Medical Projects in Developing Countries A List of 150 Donors Supporting Medical Projects in Kenya A List of 150 Donors Supporting Medical Projects in Nigeria A List of 150 Donors Supporting Orphanage Projects for Africa A List of 150 Donors Supporting Orphanage Projects for Asia A List of 150 Donors Supporting Orphanage Projects in Africa A List of 150 Donors Supporting Orphanage Projects in Asia A List of 150 Donors Supporting Orphanage Projects in Developing Countries A List of 150 Donors Supporting Orphanage Projects in Kenya A List of 150 Donors Supporting Orphanage Projects in Nigeria A List of 200+ Foundations Supporting Women Empowerment A List of Foundations That Provide Small Grants to Individuals in Africa A List of Foundations That Provide Small Grants to Individuals in Asia A List of Foundations That Provide Small Grants to Individuals in Egypt A List of Foundations That Provide Small Grants to Individuals in Ethiopia A List of Foundations That Provide Small Grants to Individuals in India A List of Foundations That Provide Small Grants to Individuals in Kenya A List of Foundations That Provide Small Grants to Individuals in Nigeria A List of Foundations That Provide Small Grants to Individuals in Pakistan A List of Foundations That Provide Small Grants to Individuals in South Africa A List of Foundations That Provide Small Grants to Individuals in Uganda A List of Foundations That Provide Small Grants to Ngos A List of Foundations That Provide Small Grants to NGOs in Africa A List of Foundations That Provide Small Grants to NGOs in Asia A List of Foundations That Provide Small Grants to NGOs in Egypt A List of Foundations That Provide Small Grants to NGOs in Ethiopia A List of Foundations That Provide Small Grants to NGOs in India A List of Foundations That Provide Small Grants to NGOs in Kenya A List of Foundations That Provide Small Grants to NGOs in Nigeria A List of Foundations That Provide Small Grants to NGOs in Pakistan A List of Foundations That Provide Small Grants to NGOs in South Africa A List of Foundations That Provide Small Grants to NGOs in Uganda A List of Foundations That Provide Small Grants to Non-profits A List of Foundations That Provide Small Grants to People in Africa A List of Foundations That Provide Small Grants to People in Asia A List of Foundations That Provide Small Grants to People in Egypt A List of Foundations That Provide Small Grants to People in Ethiopia A List of Foundations That Provide Small Grants to People in India A List of Foundations That Provide Small Grants to People in Kenya A List of Foundations That Provide Small Grants to People in Nigeria A List of Foundations That Provide Small Grants to People in Pakistan A List of Foundations That Provide Small Grants to People in South Africa A List of Foundations That Provide Small Grants to People in Uganda A List of International Corporate Foundations and Grants A New Call for Proposals Africa A New Call for Proposals Asia A New Call for Proposals India A New Call for Proposals Kenya A New Call for Proposals Nigeria A New Call for Proposals South Africa A New Call for Proposals Uganda Aarp Scholarships Aas Small Grants Absolutely Free Money Absolutely Free Money for Africa Absolutely Free Money for Asia Absolutely Free Money in Africa Absolutely Free Money in Asia Advance Africa Grants Advance Asia Grants Advancing Women's Empowerment Fund Advocacy Grants in Kenya Afc Loans Kenya Africa $7000 Government Grant Africa 15 Ways to Get Grant Money for Your NGO Africa 16 Ways to Shower Yourself With Free Money. Africa 2021 Africa 2021 Business Funding | 1000's of Grants Available‎ Africa 2021 Call for Grant Proposals Africa 2021 Call for Proposals Africa 2021 Funds for NGOs Africa 2021 Grants Africa 2021 Grants for NGOs Africa 2021 Grants for Youth Programs Africa 2021 Youth Grants Africa 501c3 Application Africa 501c3 Grants Africa 9 Sites Where You Can Get Strangers to Give You Money Africa 900 Open Funding Opportunities for NGOs - Funds for NGOs Africa a List of 150 Donors Supporting Building Projects Africa a List of 150 Donors Supporting Children's Home Projects Africa a List of 150 Donors Supporting Church Projects Africa a List of 150 Donors Supporting Education Projects Africa a List of 150 Donors Supporting Feeding Projects Africa a List of 150 Donors Supporting Medical Projects Africa a List of 150 Donors Supporting Orphanage Projects Africa Absolutely Free Money Africa AfricaFund Africa Agencies for Poultry Grants - Farming Funding Agencies Africa Agribusiness Funding Africa Agricultural Grants Africa Agricultural Research Grants Africa Agriculture Business Grants Africa Agriculture Grants Africa Agriculture Grants 2021 Africa Agriculture Grants 2022 Africa Agriculture Grants for NGOs Africa Agriculture Grants for Schools Africa Agriculture Grants for Small Business Africa Aim Missions Africa Am Looking for a Sponsor Africa Amazon Donation Request Africa Anonymous Sponsors Africa Application for Donation Request Africa Apply for Grants Africa Apply for Personal Grant From NGOs Africa Applying for Funding for Youth Projects Africa Applying for Funding for Youth Projects 2021 Africa Applying for Funding for Youth Projects 2022 Africa Are There Free Government Grants Africa Art Grants Africa Available Grants Africa Baptist Church Building Grants Africa Bee Development Africa Bee Grants for Individuals Africa Beekeeper Education Requirements Africa Beekeeper Pay Scale Africa Beekeeper Salary Africa Beekeeping Charity Africa Beekeeping Funding Proposal Africa Beekeeping Grants Africa Beekeeping Grants 2021 Africa Beekeeping Grants 2022 Africa Beekeeping Profitable Money Maker Africa Bees for Development Jobs Africa Beginning Farmer and Rancher Development Grant Africa Beginning Farmer Grants Africa Beginning Farmer Grants 2021 Africa Benevolence Application Form Africa Best Sponsorships Africa Biogas Partnership Call for Proposals Africa Biogas Partnership Programme Africa Brick and Mortar Grants for Nonprofits Africa Building Grants Africa Business Grants Africa Business Grants Entrepreneurs 2021 Africa Business Grants Entrepreneurs 2022 Africa Business Sponsorship Africa Business Sponsorship for Charity Events Africa Buying a Poultry Farm Africa Call for Funding Proposals 2021 Africa Call for Grant Applications Africa Call for Grant Proposals Africa Call for Grant Proposals 2021 Africa Call for Grant Proposals 2022 Africa Call for Proposal Africa Call for Proposal 2021 Africa Call for Proposals Africa Call for Proposals - Climate Change 2021 Africa Call for Proposals - Climate Change 2022 Africa Call for Proposals 2021 Africa Call for Proposals 2021 for Developing Countries Africa Call for Proposals 2022 Africa Call for Proposals Africa 2021 Africa Call for Proposals Education Africa Call for Proposals Education Conferences 2021 Africa Call for Proposals for School Funding Africa Call for Proposals Grants Africa Call for Proposals in Africa Africa Call for Proposals in Africa 2021 Africa Call for Proposals in Agriculture 2021 Africa Call for Proposals in Agriculture 2022 Africa Call for Research Proposals Africa Call for Research Proposals 2021 Africa Call for Research Proposals 2022 Africa Calls for Proposals - List of Call for Proposals Africa South Africa Africa Can Someone Help Me Pay My Bills Africa Canada Fund for Local Initiatives Africa Catholic Funding Agencies for Construction Africa Catholic Funding Directory Africa Children's Homes Grants for NGOs Africa Christian Funding Directory Africa Christian Funding for Individuals Africa Christian Funds for Ministry Work Africa Christian Grants for Individuals Africa Christian Grants for Nonprofit Organizations Africa Church Application for Financial Assistance Africa Church Building Fund Pledge Letter Africa Church Building Fundraising Letter Africa Church Building Grants Africa Church Building or Repair Letter Africa Church Building Sponsors Africa Church Construction Grants Africa Church Financial Helpers Africa Church Financial Request Form Africa Church Funding Organizations Africa Church Funding Proposal Africa Church Funding Sources Africa Church Grant Proposal Sample Africa Church Grants 2021 Africa Church Grants 2022 Africa Church Grants for NGOs Africa Church Growth Grants Africa Church Improvement Grants Africa Church Letter Asking for Financial Support Pdf Africa Church Plant Funding Africa Church Plant Fundraising Letter Africa Church Proposal for Funding Doc Africa Church Remodeling Grants Africa Church Revitalization Grants Africa Church Sponsorship Form Africa Churches Helping Churches Africa Churches Looking to Support Missionaries Africa Churches That Help With Financial Assistance Africa Coca Cola Donations Request Africa Coca Cola Donations to Schools Africa Coca Cola Email Africa Coca Cola Employee Email Africa Coca Cola Foundation Board of Directors Africa Coca Cola Foundation Email Africa Coca Cola Foundation Grants 2021 Africa Coca Cola Foundation Jobs Africa Coca Cola Foundation Scholarship Africa Coca Cola Fundraiser Africa Coca Cola Fundraiser 2021 Africa Coca Cola Fundraiser Order Form 2021 Africa Coca Cola Give Schools Africa Coca Cola Grants for Nonprofits Africa Coca Cola in Schools Africa Coca Cola Scholars Program Scholarship - Scholarships.com Africa Coca Cola Scholarship 2021 Africa Coca Cola Scholarship 2021 Deadline Africa Coca Cola Scholarship Application Africa Coca Cola Scholarship College Confidential Africa Coca Cola Scholarship Essay Africa Coca Cola Scholarship Login Africa Coca Cola Scholarship Winners Africa Coca Cola Scholarship Winners 2021 Africa Coca Cola School Rewards Africa Coca-cola Community Support Requests: the Coca-cola Company Africa Coca-cola Foundation Africa Coca-cola Foundation Community Support Grants Africa Coca-cola Foundation Grant Application Form Africa Coca-cola Grants for Nonprofits Africa Coke Fundraiser 2021 Africa Coke Gives Schools Africa College Sponsorship Africa Community Based Organizations Grants Africa Community Grants for Nonprofits Africa Community Service Grants for College Africa Community Service Grants for High School Students Africa Companies That Give Scholarships to International Students Africa Companies That Sponsor Individual Athletes Africa Companies That Sponsor Individuals Africa Companies That Sponsor Students Africa Companies That Support Missionaries Africa Company Sponsorship Africa Concept Note Africa Concept Note Format Pdf Africa Concept Note Guidelines Africa Concept Note Pdf Africa Concept Note Sample for an Event Africa Concept Note Sample Pdf Africa Concept Note Template USAID Africa Construction Grants Africa Contacts of Individual Donors Africa Corporation for National and Community Service Africa Counseling for Pastors Near Me Africa Current Call for Proposals Africa Current Funds for NGOs Africa Department of Education Research Grants Africa Desperate for Money to Pay Bills Africa Development Bank Grant Application Form Africa Directory of International Funding Agencies Africa Donate to Orphans Africa Donation for Church Building Fund Africa Donations for College Students Africa Donor Agencies for Education Africa Donor Agencies for Schools Africa Donor Funding Agencies Africa Donor Funding for Churches Africa Donors for Education Projects Africa Donors Funding Orphans Africa Drylands Education Fund Africa East to West Missions Grants Africa Education Donors Africa Education Foundations Africa Education Fund Africa Education Fund and Grants Africa Education Grants Africa Education Grants for NGOs Africa Education NGOs Africa Education NGOs and Csos Africa Education Sponsors Africa Education Sponsors for International Students Africa Education Sponsorship Africa Education Sponsorship Application Form Africa Education Trust Fund Africa Educational NGOs Africa Embassy Grants Africa Embassy Grants in Africa Africa Entrepreneurship Funding Africa Entrepreneurship Grants Africa Eu Call for Proposals 2021 Africa European Funding for Education and Training Africa Evangelism Grants Africa Faith Based Grants 2021 Africa Faith Based Grants 2022 Africa Faith Based Grants for Churches 2021 Africa Faith Based Grants for Churches 2022 Africa Faith Based Grants for Ministries Africa Faith Based Grants for Nonprofit Organizations Africa Faith Based Non Profit Grants Africa Famous Preachers Who Struggled With Depression Africa Fapa Releases 2021 Grants Farmers Africa Farm Equipment Grants Africa Farm Fencing Grants Africa Farm Grants Africa Farm Grants for Females Africa Farm Grants for Females 2021 Africa Farmers Grants Africa Farming Grants Africa Farming Grants for Beginning Farmers Africa Farming Grants for Veterans Africa Fcra Fund NGO Africa Federal Government Grant 2021 Africa Federal Government Grant 2022 Africa Federal Government Grants Africa Federal Small Business Grants Africa Fedex Small Business Grant Africa Fill Out a Simple Grant Form - Poultry Funding Agencies Africa Financial Aid for Pastors Africa Financial Assistance Application Sample Africa Financial Assistance for Churches Africa Financial Assistance for Pastors Africa Financial Help for Missionaries Africa Financial Help for New Churches Africa Financial Help for Pastors Africa Financial Support for Evangelism Africa Financial Support for Missionaries Africa Financial Support for Pastor Africa Financial Support for Pastor. Africa Financial Support for Pastors Africa Financing Church Building Project Africa Find a Sponsor for College Africa Find a Sponsor Online Africa Find Me a Sponsor Africa Find Private Sponsor Africa Find Private Sponsor for Education Africa Find Someone to Sponsor My Education Africa Find Sponsors for Education Africa Find Sponsors for My Business Africa Find Sponsors Online Africa Finding Grants Through Online Databases Africa Foundation Grants Africa Foundation Grants for Nonprofits Africa Foundations That Give Grants to Nonprofit Organizations Africa Foundations That Gives Grants to Churches Africa Foundations That Support Education Africa Free Government Money Africa Free Government Money for Individuals Africa Free Government Money for Low Income Families Africa Free Grant Applications Africa Free Grant Money for Anything Africa Free Grant Money for Bills and Personal Use Africa Free Grant Money to Pay Bills Africa Free Money App Africa Free Money Earning Sites Africa Free Money Farmers Africa Free Money for Bills Fast Africa Free Money for Nonprofits Africa Free Money Mailed to Me Africa Free Money Mission Trips Africa Free Money Reseverd by Govt. | Get Access Online Now Africa Free Money Sent to Me | Search Free Money Sent to Me Africa Free Money to Start a Small Business Africa Free Paypal Money Now Africa Friends of Africa Friends of Grants Africa Full Education Sponsorship Africa Fully Funded Workshops 2021 Africa Fully Funded Workshops 2022 Africa Fully Funded Youth Opportunities 2021 Africa Fully Funded Youth Opportunities 2022 Africa Fund Africa Fund for Africa Africa Fund in Africa Africa Fund Request Proposal Sample Africa Funding 4 NGOs Africa Funding Agencies for Educational Institutions Africa Funding Agencies for Poultry Grants - Find Funding Africa Funding Agencies for Rural Development Africa Funding Available for Missionaries Africa Funding for Agricultural Projects Africa Funding for Beekeeping Projects Africa Funding for Business Start Up Africa Funding for Charities Working Africa Funding for Churches Africa Funding for Education Projects Africa Funding for Educational Programs Africa Funding for Environmental Projects Africa Funding for Evangelism and Mission Africa Funding for Female Entrepreneurs Africa Funding for International Development Projects Africa Funding for Missionaries Africa Funding for NGO Africa Funding for Nonprofit Startups Africa Funding for Nonprofits Africa Funding for Small Business Africa Funding for Water Projects Africa Funding for Youth Projects Africa Funding for Youth Projects 2021 Africa Funding Grants for NGOs Africa Funding Mix for Nonprofits Africa Funding NGO Africa Funding Opportunities and Grants for NGOs Africa Funding Opportunities for Csos and Africa Funding Opportunities for Ngos Africa Funding Opportunities for NGOs Africa Funding Opportunities for Women Focused NGOs Africa Funding Opportunities in 2021 Africa Funding Options for NGOs Africa Funding Organisations Africa Funding Organizations - Helping Children & Youth Africa Funding Organizations Helping Children & Youth Africa Funding Sources Africa Funding Sources for Mission Trips Africa Funding Sources for Non Profit Organizations Africa Funding Sources of Non-governmental Organizations Pdf Africa Funds for Education NGOs Africa Funds for Education Projects Africa Funds for NGOs Africa Funds for NGOs 2021 Africa Funds for NGOs 2022 Africa Funds for NGOs in Education Africa Funds for NGOs in Education 2021 Africa Funds for Orphans Africa Funds for Poultry Farming Project Africa FundsforNGOs - Grants and Resources for Sustainability Africa FundsforNGOs 2021 Africa FundsforNGOs Premium Africa Garden Grants and Crowdfunding: Seedmoney Can Help You Grow! Africa Generous Support for Individuals in Need Africa German Sponsors Africa Get Free Cash by Mail Africa Get Free Cash in the Mail Africa Get Free Money Right Now Africa Get Funding | Find Foundation Grants | Find the Right Funders‎ Africa Get Money for Free Africa Get Money in My Bank Account Now Africa Get Money in Your Bank Account Now Free Africa Get Money in Your Bank Account Now Free 2021 Africa Get Money in Your Bank Account Now Free 2022 Africa Get NGO Projects Africa Get Paid to Be a Beekeeper Africa Global Education Grants Africa Global Evangelism Fund Africa Global Fund for Women's Empowerment Africa Global Fund Grants Africa Global Grant Fund Offer Africa Google Sponsorship Africa Government Grants for Cattle Farmers Africa Government Grants for Individuals Africa Government Grants for Individuals Free Money Africa Government Grants for Individuals With Disabilities Africa Government Grants for Orphans Africa Government Hardship Grants Africa Government Request for Proposal Africa Grant for Church Project Africa Grant Funding for Youth Programs Africa Grant Funding Opportunities for Youths and Youth Organizations Africa Grant Money Africa Grant Money to Build a Church Africa Grant Opportunities Africa Grant Proposal Submission Form Africa Grant Request for Poultry Farmers Africa Grant to Support Peasant Farmers Africa Grants Africa Grants - Foundation for Food and Agriculture Research Africa Grants and Funding Africa Grants and Opportunities Africa Grants Civil Society Organizations Africa Grants Entrepreneurs Africa Grants Entrepreneurs 2021 Africa Grants Entrepreneurs 2022 Africa Grants Farmers 2021 Africa Grants Farmers 2022 Africa Grants for Agriculture Projects Africa Grants for Anything Africa Grants for Assisting the Poor Africa Grants for Baptist Churches Africa Grants for Bee Keeping Africa Grants for Beekeeping Education Africa Grants for Building Churches Africa Grants for Building Churches in Rural Areas Africa Grants for Building Orphanages Africa Grants for Cbo Africa Grants for Children NGOs Africa Grants for Christian Organizations Africa Grants for Christian Schools Africa Grants for Church Building Repair Africa Grants for Church Mission Trips Africa Grants for Church Organs Africa Grants for Church Projects Africa Grants for Church Repairs Africa Grants for Church, Schools & Youth Organizations Africa Grants for Churches Africa Grants for Community Projects Africa Grants for Community Service Projects Africa Grants for Disabled Access to Churches Africa Grants for Discipleship Africa Grants for Education NGOs and Csos Africa Grants for Educational Programs Africa Grants for Elevators in Churches Africa Grants for Entrepreneurs Africa Grants for Evangelism Africa Grants for Faith Based Community Outreach Africa Grants for Farming Africa Grants for Implementation of Community-based Youth-led Projects Grants Africa Grants for Individual Missionaries Africa Grants for International Volunteering Africa Grants for Kids Africa Grants for Medical Mission Trips Africa Grants for Ministry Outreach Africa Grants for Mission Trips to Africa Grants for Mission Work Africa Grants for New Nonprofits Africa Grants for NGOs Africa Grants for NGOs and Organisations - Financial Aid Grants Africa Grants for NGOs for Agriculture Africa Grants for NGOs for Agriculture Projects Africa Grants for NGOs for Education Africa Grants for NGOs for Education Projects Africa Grants for NGOs for Health Africa Grants for NGOs for Health Projects Africa Grants for NGOs for the Elderly Africa Grants for Nonprofit Organizations Africa Grants for Nonprofit Organizations 2021 Africa Grants for Nonprofit Startups Africa Grants for Nonprofit Youth Organizations Africa Grants for Nonprofits Africa Grants for Nonprofits 2021 Africa Grants for Orphan Care Africa Grants for Orphanages Africa Grants for Pastors Africa Grants for Pastors to Evangelise Africa Grants for Poultry Farmers Africa Grants for Poultry Farming Project Africa Grants for Religious Nonprofits Africa Grants for Religious Organizations Africa Grants for Renovating Churches Africa Grants for Rural Churches Africa Grants for Short Term Mission Trips Africa Grants for Small Business Startup Africa Grants for Small Faith-based and Community-based Non-profit Organizations Africa Grants for Small Scale Farmers Africa Grants for Small Towns Africa Grants for Social Enterprise Startups Africa Grants for Social Entrepreneurs Africa Grants for Stem Education 2021 Africa Grants for Women Africa Grants for Women Empowerment Projects 2021. Africa Grants for Women in Pakistan Africa Grants for Women's Empowerment Projects Africa Grants for Women's Empowerment Projects 2021 Africa Grants for Women's Health Africa Grants for Women's Health Issues Africa Grants for Women's Leadership Development Africa Grants for Young Farmers Africa Grants for Youth Africa Grants for Youth Based Community Projects Africa Grants for Youth Entrepreneurship and Economic Growth Africa Grants for Youth Groups Africa Grants for Youth Programs 2021 Africa Grants for Youth Programs 2022 Africa Grants for Youth Programs in California Africa Grants for Youth Sports Programs Africa Grants for Youths Africa Grants Program for Women Africa Grants to Build Churches in Rural Areas Africa Grants to Churches for Improvements Africa Grants to Civil Society Organizations - Fully Funded Africa Grants to Farmers 2021 Africa Grants to Help Pastors to Evangelise and Build Churches in Rural Areas Africa Grants to Start a Farm Africa Grants to Support Rural Communities Africa Grants to Support Volunteer Programs Africa Health Grants for NGOs Africa Health Research Grants Africa Helmerich Foundation Grants Africa Help for Pastors Burnout Africa Help for Pastors in Crisis Africa Higher Education Grants Africa Higher Education Research Grants Africa Hobby Farm Grants Africa Honey Bee Grants 2021 Africa Honey Bee Grants 2022 Africa How Can a Small Scale Farmer Get a Grant Africa How Can I Get Free Money to Pay My Bills Africa How Can I Get Fund for My NGO Africa How Do I Find Grants for My Nonprofit? Africa How Do Nonprofits Get Seed Money Africa How Does a Non Profit Make Money Africa How Long Does It Take to Raise Missionary Support Africa How Many Hives Can One Person Manage Africa How Many Hives to Make a Living Africa How NGO Get Fund From Government Africa How to Add Money to My Bank Account for Free Africa How to Apply for a Grant for a Home Africa How to Apply for a Non Profit Grant | Search Here Africa How to Find a Sponsor for School Africa How to Find Free Money Africa How to Find Grant Funding for Your Organization Africa How to Get a Check in the Mail for 300 Dollars Africa How to Get a Rich Person to Sponsor My College Education Africa How to Get a Rich Person to Sponsor My University Education Africa How to Get Donation for NGO Africa How to Get Donations for Your Church Africa How to Get Financing for Poultry Farm Africa How to Get Foreign Fund for NGO Africa How to Get Free Government Money You Never Pay Back Africa How to Get Free Money Africa How to Get Free Money From the Government Africa How to Get Free Money From the Government for a Car Africa How to Get Free Money From the Government Without Paying It Back Africa How to Get Free Money in the Mail Africa How to Get Free Money on Paypal Africa How to Get Free Paypal Money Instantly Africa How to Get Funding for a Nonprofit Organization Africa How to Get Funding to Start a Church Africa How to Get Money to Start a Church Africa How to Get Money to Start a Ministry Africa How to Get Sponsors for Studying Abroad Africa How to Get Sponsorship for an NGO Africa How to Get Sponsorship for Sport Africa How to Make Beekeeping Profitable Africa How to Make Money Appear in Your Bank Account Africa How to Raise Funds for NGO Online Africa How to Raise Funds for Your NGO Africa How to Raise Money for a New Nonprofit Africa How to Raise Money for Ministry Africa How to Raise Money to Start a Church Africa How to Search for Grants Africa How to Start a Church Ministry Africa How to Start a Church Service Africa How to Start a Church With No Money Pdf Africa How to Start a Coca Cola Fundraiser Africa How to Start a Foundationna Africa How to Write a Concept Note for Research Africa How to Write a Formal Letter Asking for Donations Africa How to Write a Letter Requesting Funding for School Africa How to Write a Letter to an NGO for Help Africa How to Write an Rfp Africa How to Write Grants for Nonprofits Africa I Need a Sponsor for My College Africa I Need a Sponsor for My Education Africa I Need a Sponsor for My Life Africa I Need a Sponsor for My Studies Africa I Need an Oa Sponsor Africa I Need Someone to Sponsor Me Africa Ies Grants 2021 Africa Individual Donors for Education Africa Individual Financial Support Africa Individual Financial Support for Churches Africa Individual Grants for Students Africa Individual Grants for Volunteering Abroad Africa Individual Research Grants Africa Individual Sponsors Africa Individual Sponsors From Usa Africa Individual Sponsorship Opportunities Africa Innovative Nonprofits Receive $20,000 in Stem Action Grants Africa International Agricultural Grants Africa International Business Grants Africa International Christian Funding Agencies Africa International Church Donors Africa International Donors Africa International Donors for Orphans Africa International Donors List Africa International Fund for Agricultural Development Grants Africa International Fund for Agricultural Development Grants 2021 Africa International Fund for Agricultural Development Grants 2022 Africa International Funding Agencies for Rural Development Africa International Funding for Projects Africa International Grants for Education Africa International Grants for Education 2021 Africa International Grants for Entrepreneurs Africa International Grants for Individuals Africa International Grants for NGOs Africa International Grants for Nonprofits Africa International Grants for Small Business Start Up Africa International Grants for Women's Empowerment Projects 2021 Africa International Pastor Africa Isivande Women's Fund Africa John Deere Foundation's Grant Helps Farmers Africa Kilpatrick Memorial Trust Africa Kirkpatrick Foundation Grants Africa Latest Funds for NGOs Africa Latest Funds for NGOs - Call for Proposals - Call for Applications Africa Latest Funds for NGOs 2021 Africa Latest Funds for NGOs, Call for Proposals, Call for Applications Africa Latest Grant Funding Opportunities Africa Latest Grants and Resources for Education Africa Latest Grants and Resources for NGOs and Individuals Africa Latest Grants for NGOs Africa Latest Grants for NGOs and Individuals Africa Latest Grants, Funding Opportunities and Resources Africa Latest NGOs Grants for Farmers Africa Letter Requesting Funding for School Africa Letter to NGO for Help Africa List of Call for Proposals | Funds 4 Africa List of Corporate Sponsors Africa List of Donors Africa List of Donors for Education Africa List of Funding Institutions Africa List of Government Grants for Individuals Africa List of International Funding Agencies Africa List of Nonprofits Receiving Federal Funding Africa List of Orphanages Africa List of People Who Can Sponsor Me Africa List of Sponsors Willing to Sponsor You Africa List of Sponsors Willing to Sponsor You and Help You Africa Loan for Poultry Farm Business Africa Loans Farmers Africa Local Community Grants Africa Local Scholarships Africa Looking 4 Christian Financial Funders 4 My NGO Africa Looking for Donors and Sponsors Africa Looking for Individual Sponsor Africa Looking for Individual Sponsor for Education Africa Looking for Individual Sponsor for Lifestyle Africa Looking for Orphanage Sponsors Africa Looking for Sponsor for My Child Education Africa Looking for Sponsors for My Education Africa Looking for Sponsorship Help Africa Looking for Sponsorship Money Africa Make Instant Money Online Absolutely Free Africa Male Sponsors Africa Marketing Grants for Nonprofits Africa Mentoring Grants for Youth Programs Africa Ministry Grants Individuals Africa Ministry Grants Small Churches Africa Ministry of Finance Africa Mission Grants for Individuals Africa Mission Trip Grants Africa Mission Trip Grants for Individuals Africa Mission Trip Scholarships Africa Missionary Funding Agencies Africa Missionary Support Raising Letter Africa Missions Africa Missions Organizations Africa Money for Free Africa My Coke Rewards School Flyer Africa Need Assistance to Pay Fees Africa Netherlands Funding Foundations Africa NGO Africa NGO Donors List Africa NGO Fund Available for Rwanda Africa NGO Funding Africa NGO Funding 2021 Africa NGO Funding Agencies Africa NGO Funding Directory Africa NGO Funding Opportunities Africa NGO Funding Sources Africa NGO Fundings Available Africa NGO Grants Africa NGO Grants Application Africa NGO Grants NGO Grants Application Funds for NGOs 2021 Current Funds for NGOs Www.fundsforNGOs.org Latest-funds-for-NGOs-2 Funding Opportunities for NGOs Small Grants for NGOs Funds for NGOs Funds for NGOs in Education FundsforNGOs - Grants and Resources for Sustainability Latest Funds for NGOs, Call for Proposals, Call for Applications Grants for NGOs and Organisations - Financial Aid Grants Funding Opportunities for NGOs Small Grants for NGOs Funds for NGOs Funds for NGOs in Education Small Grants for NGOs Latest Funds for NGOs Latest Grants for NGOs Small Grants for Individuals Funds for NGOs NGO Funding Opportunities Funding Opportunities for NGOs Funding Opportunities for NGOs Small Grants for NGOs Funds for NGOs Funds for NGOs in Education Small Grants for NGOs Latest Funds for NGOs Latest Grants for NGOs Small Grants for Individuals Funds for NGOs Small Grants for Individuals Small Grants Small Grants for NGOs Small Grants for Cbos Funding for Youth Projects Latest Grants for NGOs Latest Funds for NGOs Funding Opportunities for NGOs Funds for NGOs Call for Proposal Call for Proposals 2021 Current Call for Proposals Call for Proposals 2021 Call for Proposal 2021 Call for Funding Proposals 2021 Call for Proposals 2021 Call for Proposals Call for Proposals Grants Concept Note How to Write a Concept Note for Research Concept Note Sample Pdf Concept Note Guidelines Concept Note Pdf Sample Concept Note for Funding Concept Note Sample for an Event Concept Note Template USAID Concept Note Format Pdf Africa NGO Schools Africa NGOs in Education Sector Africa NGOs That Support Education Africa Nomadic Children's Educational Fund Africa Non Profit Organization Africa Nonprofit Revenue Streams Africa Nonprofit Startup Budget Africa Not for Profit Organizations Africa Open Calls for Proposals Africa Operating Grants for Nonprofit Organizations Africa Opportunities 2021 Africa Opportunities 2022 Africa Opportunities Entrepreneurs 2021 Africa Opportunities Entrepreneurs 2022 Africa Opportunities Graduates Africa Organizations That Donate Money for Mission Trips Africa Organizations That Fund Church Plants Africa Organizations That Fund Missionaries Africa Organizations That Help in Poverty Africa Organizations That Help Orphans Africa Organizations That Support Missionaries Africa Orphan Child Sponsorship Programs Africa Orphan Grants Africa Orphan Opportunity Fund Africa Orphan Organizations Worldwide Africa Orphanage Building Plans Africa Orphanage Charity Organizations Africa Orphanage Funding Organization Africa Orphanage Grants Africa Orphanage Grants for NGOs Africa Osiwa Call for Proposal 2021 Africa Overeaters Anonymous Africa Page Navigation Africa Paid Surveys by Postal Mail Africa Paid Surveys Mailed to Your Home Africa Pastor Support Network Africa Pastors and Depression Statistics Africa Pastors Struggling Financially Africa People That Can Sponsor Me Africa Pepsi Fundraiser Africa Pepsi Grants 2021 Africa Pepsi Grants for Nonprofits Africa Pepsi Grants for Nonprofits 2021 Africa Poultry Business Africa Poultry Business Plan Africa Poultry Farm Loans Grants Africa Poultry Grants Africa Poultry Grants ➨ Funds for Poultry Farming Projects Africa Preacher Evangelist Wanted Africa Private Education Sponsors Africa Private Grants Non Profit Organizations Africa Private Sponsors for International Students Africa Project Funding Africa Project Proposal for Church Construction Africa Project Proposal for Funding Africa Purpose of Rfp Africa Raising Financial Support for Ministry Africa Renewable Energy Fund Africa Request for Funding Africa Request for Funding Memo Example Africa Request for Funding to Attend Conference Africa Request for Proposal Example Africa Request for Proposal Letter Africa Request for Proposals Africa Request for Quotation Africa Request for Support Africa Request for Support Financial Africa Request Letter for Fund Release Africa Requirement for Poultry Farming Africa Research Funding by Government Africa Research Grant Africa Research Grants Africa Rfp Response Africa Rfp Stands for Africa Rich Sponsors Africa Robotics Grants Africa Safe Grant Africa Sample Church Proposal Letter Africa Sample Concept Note for Funding Africa Sample Donation Request Letter for Church Youth Group Africa Sample Fundraising Letter for Church Building Africa Sample Letter Request Financial Assistance Africa Sample Letter Requesting Additional Funds for Project Africa Sample Letter Requesting Financial Assistance From Government Africa Sample Proposal Letter for Funding Africa Sample USAID Grant Proposal Africa Scholarship Sponsors List Africa Seed Funding for Startups Africa Seed Funding Grants Africa Seed Grants for Nonprofits Africa Seed Money Donations Africa Seed Money Grants Africa Seed Money Grants for Nonprofits Africa Seed Money Grants for Small Business Africa Seed Money Login Africa Seed Money to Start a Business Africa Serve Africa Short Term Mission Grants Africa Short Term Mission Trip Grants Africa Short Term Mission Trip Scholarships Africa Small Agriculture Grants for NGOs Africa Small Business Funding From Government Africa Small Business Grants Africa Small Business Grants Applications Africa Small Business Sponsorship Proposal Africa Small Children's Homes Grants for NGOs Africa Small Church Grants for NGOs Africa Small Education Grants for NGOs Africa Small Farm Government Grants Africa Small Farm Grants Africa Small Funding Grants for NGOs Africa Small Funding Opportunities and Grants for NGOs Africa Small Grants Africa Small Grants 2021 Africa Small Grants 2022 Africa Small Grants for Cbos Africa Small Grants for Individuals Africa Small Grants for NGOs Africa Small Grants for NGOs for Agriculture Africa Small Grants for NGOs for Agriculture Projects Africa Small Grants for NGOs for Education Africa Small Grants for NGOs for Education Projects Africa Small Grants for NGOs for Health Africa Small Grants for NGOs for Health Projects Africa Small Grants for NGOs for the Elderly Africa Small Grants for Nonprofits Africa Small Grants NGOs 2021 Africa Small Grants NGOs 2022 Africa Small Health Grants for NGOs Africa Small Orphanage Grants for NGOs Africa Small Research Grants Africa Small Scale Grant Assistance Africa Smile Foundation Orphans Africa Solicitation Letter for Church Building Fund Africa Sources of Funding for Churches Africa Sources of Income for Churches Africa Sources of Seed Capital Africa Sponsor a Pastor Africa Sponsor an Orphan Child Africa Sponsor for Me Africa Sponsor Me Car Africa Sponsor Me Meaning Africa Sponsor Me Review Africa Sponsor Me Snowboarding Africa Sponsor Me Websites Africa Sponsor My Degree Africa Sponsor Orphans Africa Sponsors Africa Sponsors for Church Events Africa Sponsors for Pastors Africa Sponsors Ready to Help Africa Sponsorship Africa Sponsorship Companies List Africa Sponsorship for Church Building Africa Sponsorship for College Events Africa Sponsorship Opportunities Africa Sponsorship Students to Study Abroad Africa Starting a Honey Bee Business Africa Stem Funding Africa Stem Funding for Nonprofits and Small Businesses | Grant News Africa Stem Grant Opportunities 2021 Africa Stem Grants 2021 Africa Stem Grants for K-12 & Nonprofits Africa Stem Grants for Nonprofits Africa Stem Grants for Nonprofits 2021 Africa Stem Nonprofits Africa Struggling Pastor Africa Struggling Pastor Funding Africa Struggling Pastor Grants Africa Sub-grants Civil Society Organizations Africa Support for Individuals in Need Africa Support Pastors Financially Africa Support Raising Phone Calls Africa Target Community Grants Africa Technology Grants Africa Technology Grants for Nonprofits 2021 Africa the Coca-cola Foundation Grants | Project Grants | NGO's Funding Africa the Coca-cola Scholars Foundation – Empowering Visionary Leaders Africa Things to Consider When Starting a Church Africa Tony Elumelu Foundation Africa Tony Elumelu Foundation Application Africa Tony Elumelu Foundation Application Form Africa Travel Grants for Non Students Africa Travel Scholarships for High School Students Africa True Colours Trust Small Grants Africa Types of Funding for NGOs Africa United States Agency International Development Grants Africa Unrestricted Funds Nonprofit Africa Unrestricted Grants for Nonprofits Africa Urgently Find a Sponsor Africa Us Embassy Call for Proposal 2021 Africa Us Embassy Call for Proposal 2022 Africa Us Embassy Contact Africa Us Embassy Grants 2021 Africa Us Embassy Grants 2022 Africa Us Embassy Jobs Africa Us Grants for NGOs Africa Usa Grants for NGOs Africa Usa Sponsors Africa USAID Application Africa USAID Call for Proposals 2022 Africa USAID Development Grants Africa USAID Funding Requirements Africa USAID Grant Application Africa USAID Grants Africa USAID Grants 2021 Africa USAID Grants 2022 Africa USAID Grants Awarded Africa USAID Grants Database Africa USAID Grants for NGOs Africa USAID Grants Under Contract Africa USAID Procurement Regulations Africa USAID Projects Africa USAID Proposals Africa USAID Regulations Africa Usda Beekeeping Grants 2021 Africa Usda Beekeeping Grants 2022 Africa Usda Farm Equipment Grants Africa Va Farm Grants Africa Victory World Church Financial Assistance Africa Volunteer Abroad Scholarships for High School Students Africa Volunteer Forever Travel Scholarship Africa Volunteer Grants for Individuals Africa Volunteer Grants for Nonprofits Africa Websites for Pastors Africa What is God's Role in the Raising of Your Support? Africa Where Do Pastors Go for Help Africa Where to Apply for Church Grants Africa Who to Target for Fashion Show Sponsorship Africa Willing Education Sponsors Africa Women's Development Fund Africa Women's Grants for Starting Business Africa World Poultry Foundation Africa Www. FundsforNGOs .org Latest Funds for NGOs Africa Youth Agriculture Grants Africa Youth Development Grants 2021 Africa Youth Development Grants 2022 Africa Youth Funding Africa Youth Grants Africa Youth Grants 2021 Africa Youth Grants 2022 Africa Youth Grants for Nonprofits 2021 Africa Youth Grants for Nonprofits 2022 Africa: Project Funding African Charities African Development Bank Grant Application Form African Entrepreneurs Grants African Entrepreneurs Grants | Register a Social Enterprise African Grants African Women's Development Fund Agencies for Poultry Grants - Farming Funding Agencies Agencies for Poultry Grants - Farming Funding Agencies for Africa Agencies for Poultry Grants - Farming Funding Agencies for Asia Agencies for Poultry Grants - Farming Funding Agencies in Africa Agencies for Poultry Grants - Farming Funding Agencies in Asia Agri Vijana Loan Agribusiness Financing in Kenya Agribusiness Funding for Africa Agribusiness Funding for Asia Agribusiness Funding in Africa Agribusiness Funding in Asia Agribusiness Funding in Kenya Agribusiness Kilimo Loan Givers in Kenya - Loans Kenya Agribusiness Loans Agric Research Grants Agricultural Credit in Kenya Agricultural Finance Corporation Iten, Kenya Agricultural Financing in Kenya | Loans to Kenyan Farmers Agricultural Funding Proposal Agricultural Grants 2021 Agricultural Grants 2022 Agricultural Grants 2023 Agricultural Grants 2024 Agricultural Grants for Africa Agricultural Grants for Asia Agricultural Grants for Developing Countries Agricultural Grants for Individuals Agricultural Grants for New Farmers in South Africa 2021 Agricultural Grants for New Farmers in South Africa 2022 Agricultural Grants for New Farmers in South Africa 2023 Agricultural Grants for New Farmers in South Africa 2024 Agricultural Grants for New Farmers in South Africa Pdf Agricultural Grants in 2021 Agricultural Grants in 2022 Agricultural Grants in 2023 Agricultural Grants in Africa Agricultural Grants in Asia Agricultural Grants in Ethiopia Agricultural Grants in India Agricultural Grants in Kenya Agricultural Grants in Kenya 2021 Agricultural Grants in Kenya 2022 Agricultural Grants in Kenya 2023 Agricultural Grants in Malawi Agricultural Grants in Nigeria Agricultural Grants in Nigeria 2021 Agricultural Grants in Nigeria 2022 Agricultural Grants in Nigeria 2023 Agricultural Grants in Nigeria 2024 Agricultural Grants in South Africa Agricultural Grants in Uganda Agricultural Loan in Nigeria 2021 Agricultural Loan in Nigeria 2022 Agricultural Loan in Nigeria 2023 Agricultural Loan in Nigeria 2024 Agricultural Research Grants for Africa Agricultural Research Grants for Asia Agricultural Research Grants for Developing Countries Agricultural Research Grants in Africa Agricultural Research Grants in Asia Agriculture Business Grants Agriculture Business Grants for Africa Agriculture Business Grants for Asia Agriculture Business Grants in Africa Agriculture Business Grants in Asia Agriculture Grants Agriculture Grants 2021 Agriculture Grants 2021 for Africa Agriculture Grants 2021 for Asia Agriculture Grants 2021 in Africa Agriculture Grants 2021 in Asia Agriculture Grants 2022 Agriculture Grants 2022 for Africa Agriculture Grants 2022 for Asia Agriculture Grants 2022 in Africa Agriculture Grants 2022 in Asia Agriculture Grants 2023 Agriculture Grants for Africa Agriculture Grants for Asia Agriculture Grants for Developing Countries Agriculture Grants for NGOs Agriculture Grants for NGOs for Africa Agriculture Grants for NGOs for Asia Agriculture Grants for NGOs in Africa Agriculture Grants for NGOs in Asia Agriculture Grants for Schools Agriculture Grants for Schools for Africa Agriculture Grants for Schools for Asia Agriculture Grants for Schools in Africa Agriculture Grants for Schools in Asia Agriculture Grants for Small Business Agriculture Grants for Small Business for Africa Agriculture Grants for Small Business for Asia Agriculture Grants for Small Business in Africa Agriculture Grants for Small Business in Asia Agriculture Grants in Africa Agriculture Grants in Asia Agriculture Grants in Ghana Agriculture Grants in Kenya Agriculture Grants in Kenya 2021 Agriculture Grants in Kenya 2022 Agriculture Grants in Kenya 2023 Agriculture Grants in Kenya 2024 Agriculture Grants in Malawi Agriculture Grants in Nigeria Agriculture Grants in Nigeria 2021 Agriculture Grants in Nigeria 2022 Agriculture Grants in Nigeria 2023 Agriculture Grants in Nigeria 2024 Agriculture Grants in South Africa Agriculture Grants in Uganda Agriculture Grants in Uganda 2021 Agriculture Grants in Uganda 2022 Agriculture Grants in Uganda 2023 Agriculture Grants in Uganda 2024 Agriculture Grants in Zambia 2021 Agriculture Grants in Zambia 2022 Agriculture Grants in Zambia 2023 Agriculture Grants in Zambia 2024 Agriculture Loans, Agribusiness Loans, Commercial Agriculture Loan Kenya Agriculture Project in Sierra Leone Agriculture Research Grants Agriculture Research Grants 2021 Agriculture Small Grants Funding Agriculture Research Grants 2021 Small Grants Funding Agriculture Research Grants 2022 Agriculture Small Grants Funding Agriculture Research Grants 2022 Small Grants Funding Agriculture Research Grants 2023 Agriculture Small Grants Funding Agriculture Research Grants 2023 Small Grants Funding Aid for Africa Charity Review Aim Missions Aim Missions for Africa Aim Missions for Asia Aim Missions in Africa Aim Missions in Asia Am Looking for a Sponsor Am Looking for a Sponsor for Africa Am Looking for a Sponsor for Asia Am Looking for a Sponsor in Africa Am Looking for a Sponsor in Asia Amazon Donation Request Amazon Donation Request for Africa Amazon Donation Request for Asia Amazon Donation Request in Africa Amazon Donation Request in Asia Amber Grant American Disabilities Act Grants American Indian Business Association Anne Ford National Learning Disability Scholarship Anonymous Sponsors Anonymous Sponsors for Africa Anonymous Sponsors for Asia Anonymous Sponsors in Africa Anonymous Sponsors in Asia Application for Donation Request Application for Donation Request for Africa Application for Donation Request for Asia Application for Donation Request in Africa Application for Donation Request in Asia Apply for Funding in Africa Apply for Funding South Africa Apply for Grants Apply for Grants for Africa Apply for Grants for Asia Apply for Grants in Africa Apply for Grants in Asia Apply for Personal Grant From NGOs Apply for Personal Grant From NGOs for Africa Apply for Personal Grant From NGOs for Asia Apply for Personal Grant From NGOs in Africa Apply for Personal Grant From NGOs in Asia Applying for Funding for Youth Projects Applying for Funding for Youth Projects 2021 Applying for Funding for Youth Projects 2021 for Africa Applying for Funding for Youth Projects 2021 for Asia Applying for Funding for Youth Projects 2021 in Africa Applying for Funding for Youth Projects 2021 in Asia Applying for Funding for Youth Projects 2022 Applying for Funding for Youth Projects 2022 for Africa Applying for Funding for Youth Projects 2022 for Asia Applying for Funding for Youth Projects 2022 in Africa Applying for Funding for Youth Projects 2022 in Asia Applying for Funding for Youth Projects 2023 Applying for Funding for Youth Projects 2024 Applying for Funding for Youth Projects for Africa Applying for Funding for Youth Projects for Asia Applying for Funding for Youth Projects in Africa Applying for Funding for Youth Projects in Asia Aquaculture Funding Opportunities Aquaculture Grants 2021 Aquaculture Grants 2022 Aquaculture Grants 2023 Aquaculture Grants 2024 Aquaculture Startup Grants Are There Free Government Grants Are There Free Government Grants for Africa Are There Free Government Grants for Asia Are There Free Government Grants in Africa Are There Free Government Grants in Asia Art Grants Africa Art Grants Asia Art Grants for Africa Art Grants for Asia Art Grants in Africa Art Grants in Asia Art Grants Oklahoma Artists With Disabilities Alliance Arts Grants Database Asia $7000 Government Grant Asia 15 Ways to Get Grant Money for Your NGO Asia 16 Ways to Shower Yourself With Free Money. Asia 2021 Asia 2021 Business Funding | 1000's of Grants Available‎ Asia 2021 Call for Grant Proposals Asia 2021 Call for Proposals Asia 2021 Funds for NGOs Asia 2021 Grants Asia 2021 Grants for NGOs Asia 2021 Grants for Youth Programs Asia 2021 Youth Grants Asia 501c3 Application Asia 501c3 Grants Asia 9 Sites Where You Can Get Strangers to Give You Money Asia 900 Open Funding Opportunities for NGOs - Funds for NGOs Asia a List of 150 Donors Supporting Building Projects Asia a List of 150 Donors Supporting Children's Home Projects Asia a List of 150 Donors Supporting Church Projects Asia a List of 150 Donors Supporting Education Projects Asia a List of 150 Donors Supporting Feeding Projects Asia a List of 150 Donors Supporting Medical Projects Asia a List of 150 Donors Supporting Orphanage Projects Asia Absolutely Free Money Asia Agencies for Poultry Grants - Farming Funding Agencies Asia Agribusiness Funding Asia Agricultural Grants Asia Agricultural Research Grants Asia Agriculture Business Grants Asia Agriculture Grants Asia Agriculture Grants 2021 Asia Agriculture Grants 2022 Asia Agriculture Grants for NGOs Asia Agriculture Grants for Schools Asia Agriculture Grants for Small Business Asia Aim Missions Asia Am Looking for a Sponsor Asia Amazon Donation Request Asia Anonymous Sponsors Asia Application for Donation Request Asia Apply for Grants Asia Apply for Personal Grant From NGOs Asia Applying for Funding for Youth Projects Asia Applying for Funding for Youth Projects 2021 Asia Applying for Funding for Youth Projects 2022 Asia Are There Free Government Grants Asia Art Grants Asia AsiaFund Asia Available Grants Asia Baptist Church Building Grants Asia Bee Development Asia Bee Grants for Individuals Asia Beekeeper Education Requirements Asia Beekeeper Pay Scale Asia Beekeeper Salary Asia Beekeeping Charity Asia Beekeeping Funding Proposal Asia Beekeeping Grants Asia Beekeeping Grants 2021 Asia Beekeeping Grants 2022 Asia Beekeeping Profitable Money Maker Asia Bees for Development Jobs Asia Beginning Farmer and Rancher Development Grant Asia Beginning Farmer Grants Asia Beginning Farmer Grants 2021 Asia Benevolence Application Form Asia Best Sponsorships Asia Brick and Mortar Grants for Nonprofits Asia Building Grants Asia Business Grants Asia Business Grants Entrepreneurs 2021 Asia Business Grants Entrepreneurs 2022 Asia Business Sponsorship Asia Business Sponsorship for Charity Events Asia Buying a Poultry Farm Asia Call for Funding Proposals 2021 Asia Call for Grant Applications Asia Call for Grant Proposals Asia Call for Grant Proposals 2021 Asia Call for Grant Proposals 2022 Asia Call for Proposal Asia Call for Proposal 2021 Asia Call for Proposals Asia Call for Proposals - Climate Change 2021 Asia Call for Proposals - Climate Change 2022 Asia Call for Proposals 2021 Asia Call for Proposals 2021 for Developing Countries Asia Call for Proposals 2022 Asia Call for Proposals Asia 2021 Asia Call for Proposals Education Asia Call for Proposals Education Conferences 2021 Asia Call for Proposals for School Funding Asia Call for Proposals Grants Asia Call for Proposals in Agriculture 2021 Asia Call for Proposals in Agriculture 2022 Asia Call for Proposals in Asia Asia Call for Proposals in Asia 2021 Asia Call for Research Proposals Asia Call for Research Proposals 2021 Asia Call for Research Proposals 2022 Asia Can Someone Help Me Pay My Bills Asia Canada Fund for Local Initiatives Asia Catholic Funding Agencies for Construction Asia Catholic Funding Directory Asia Children's Homes Grants for NGOs Asia Christian Funding Directory Asia Christian Funding for Individuals Asia Christian Funds for Ministry Work Asia Christian Grants for Individuals Asia Christian Grants for Nonprofit Organizations Asia Church Application for Financial Assistance Asia Church Building Fund Pledge Letter Asia Church Building Fundraising Letter Asia Church Building Grants Asia Church Building or Repair Letter Asia Church Building Sponsors Asia Church Construction Grants Asia Church Financial Helpers Asia Church Financial Request Form Asia Church Funding Organizations Asia Church Funding Proposal Asia Church Funding Sources Asia Church Grant Proposal Sample Asia Church Grants 2021 Asia Church Grants 2022 Asia Church Grants for NGOs Asia Church Growth Grants Asia Church Improvement Grants Asia Church Letter Asking for Financial Support Pdf Asia Church Plant Funding Asia Church Plant Fundraising Letter Asia Church Proposal for Funding Doc Asia Church Remodeling Grants Asia Church Revitalization Grants Asia Church Sponsorship Form Asia Churches Helping Churches Asia Churches Looking to Support Missionaries Asia Churches That Help With Financial Assistance Asia Coca Cola Donations Request Asia Coca Cola Donations to Schools Asia Coca Cola Email Asia Coca Cola Employee Email Asia Coca Cola Foundation Board of Directors Asia Coca Cola Foundation Email Asia Coca Cola Foundation Grants 2021 Asia Coca Cola Foundation Jobs Asia Coca Cola Foundation Scholarship Asia Coca Cola Fundraiser Asia Coca Cola Fundraiser 2021 Asia Coca Cola Fundraiser Order Form 2021 Asia Coca Cola Give Schools Asia Coca Cola Grants for Nonprofits Asia Coca Cola in Schools Asia Coca Cola Scholars Program Scholarship - Scholarships.com Asia Coca Cola Scholarship 2021 Asia Coca Cola Scholarship 2021 Deadline Asia Coca Cola Scholarship Application Asia Coca Cola Scholarship College Confidential Asia Coca Cola Scholarship Essay Asia Coca Cola Scholarship Login Asia Coca Cola Scholarship Winners Asia Coca Cola Scholarship Winners 2021 Asia Coca Cola School Rewards Asia Coca-cola Community Support Requests: the Coca-cola Company Asia Coca-cola Foundation Asia Coca-cola Foundation Community Support Grants Asia Coca-cola Foundation Grant Application Form Asia Coca-cola Grants for Nonprofits Asia Coke Fundraiser 2021 Asia Coke Gives Schools Asia College Sponsorship Asia Community Based Organizations Grants Asia Community Grants for Nonprofits Asia Community Service Grants for College Asia Community Service Grants for High School Students Asia Companies That Give Scholarships to International Students Asia Companies That Sponsor Individual Athletes Asia Companies That Sponsor Individuals Asia Companies That Sponsor Students Asia Companies That Support Missionaries Asia Company Sponsorship Asia Concept Note Asia Concept Note Format Pdf Asia Concept Note Guidelines Asia Concept Note Pdf Asia Concept Note Sample for an Event Asia Concept Note Sample Pdf Asia Concept Note Template USAID Asia Construction Grants Asia Contacts of Individual Donors Asia Corporation for National and Community Service Asia Counseling for Pastors Near Me Asia Current Call for Proposals Asia Current Funds for NGOs Asia Department of Education Research Grants Asia Desperate for Money to Pay Bills Asia Development Bank Grant Application Form Asia Directory of International Funding Agencies Asia Donate to Orphans Asia Donation for Church Building Fund Asia Donations for College Students Asia Donor Agencies for Education Asia Donor Agencies for Schools Asia Donor Funding Agencies Asia Donor Funding for Churches Asia Donors for Education Projects Asia Donors Funding Orphans Asia Drylands Education Fund Asia East to West Missions Grants Asia Education Donors Asia Education Foundations Asia Education Fund Asia Education Fund and Grants Asia Education Grants Asia Education Grants for NGOs Asia Education NGOs Asia Education NGOs and Csos Asia Education Sponsors Asia Education Sponsors for International Students Asia Education Sponsorship Asia Education Sponsorship Application Form Asia Education Trust Fund Asia Educational NGOs Asia Embassy Grants Asia Embassy Grants in Asia Asia Entrepreneurship Funding Asia Entrepreneurship Grants Asia Eu Call for Proposals 2021 Asia European Funding for Education and Training Asia Evangelism Grants Asia Faith Based Grants 2021 Asia Faith Based Grants 2022 Asia Faith Based Grants for Churches 2021 Asia Faith Based Grants for Churches 2022 Asia Faith Based Grants for Ministries Asia Faith Based Grants for Nonprofit Organizations Asia Faith Based Non Profit Grants Asia Famous Preachers Who Struggled With Depression Asia Fapa Releases 2021 Grants Farmers Asia Farm Equipment Grants Asia Farm Fencing Grants Asia Farm Grants Asia Farm Grants for Females Asia Farm Grants for Females 2021 Asia Farmers Grants Asia Farming Grants Asia Farming Grants for Beginning Farmers Asia Farming Grants for Veterans Asia Fcra Fund NGO Asia Federal Government Grant 2021 Asia Federal Government Grant 2022 Asia Federal Government Grants Asia Federal Small Business Grants Asia Fedex Small Business Grant Asia Fill Out a Simple Grant Form - Poultry Funding Agencies Asia Financial Aid for Pastors Asia Financial Assistance Application Sample Asia Financial Assistance for Churches Asia Financial Assistance for Pastors Asia Financial Help for Missionaries Asia Financial Help for New Churches Asia Financial Help for Pastors Asia Financial Support for Evangelism Asia Financial Support for Missionaries Asia Financial Support for Pastor Asia Financial Support for Pastor. Asia Financial Support for Pastors Asia Financing Church Building Project Asia Find a Sponsor for College Asia Find a Sponsor Online Asia Find Me a Sponsor Asia Find Private Sponsor Asia Find Private Sponsor for Education Asia Find Someone to Sponsor My Education Asia Find Sponsors for Education Asia Find Sponsors for My Business Asia Find Sponsors Online Asia Finding Grants Through Online Databases Asia Foundation Grants Asia Foundation Grants for Nonprofits Asia Foundations That Give Grants to Nonprofit Organizations Asia Foundations That Gives Grants to Churches Asia Foundations That Support Education Asia Free Government Money Asia Free Government Money for Individuals Asia Free Government Money for Low Income Families Asia Free Grant Applications Asia Free Grant Money for Anything Asia Free Grant Money for Bills and Personal Use Asia Free Grant Money to Pay Bills Asia Free Money App Asia Free Money Earning Sites Asia Free Money Farmers Asia Free Money for Bills Fast Asia Free Money for Nonprofits Asia Free Money Mailed to Me Asia Free Money Mission Trips Asia Free Money Reseverd by Govt. | Get Access Online Now Asia Free Money Sent to Me | Search Free Money Sent to Me Asia Free Money to Start a Small Business Asia Free Paypal Money Now Asia Friends of Asia Friends of Grants Asia Full Education Sponsorship Asia Fully Funded Workshops 2021 Asia Fully Funded Workshops 2022 Asia Fully Funded Youth Opportunities 2021 Asia Fully Funded Youth Opportunities 2022 Asia Fund Asia Fund for Asia Asia Fund in Asia Asia Fund Request Proposal Sample Asia Funding 4 NGOs Asia Funding Agencies for Educational Institutions Asia Funding Agencies for Poultry Grants - Find Funding Asia Funding Agencies for Rural Development Asia Funding Available for Missionaries Asia Funding for Agricultural Projects Asia Funding for Beekeeping Projects Asia Funding for Business Start Up Asia Funding for Charities Working Asia Funding for Churches Asia Funding for Education Projects Asia Funding for Educational Programs Asia Funding for Environmental Projects Asia Funding for Evangelism and Mission Asia Funding for Female Entrepreneurs Asia Funding for International Development Projects Asia Funding for Missionaries Asia Funding for NGO Asia Funding for Nonprofit Startups Asia Funding for Nonprofits Asia Funding for Small Business Asia Funding for Water Projects Asia Funding for Youth Projects Asia Funding for Youth Projects 2021 Asia Funding Grants for NGOs Asia Funding Mix for Nonprofits Asia Funding NGO Asia Funding Opportunities and Grants for NGOs Asia Funding Opportunities for Csos and Asia Funding Opportunities for NGOs Asia Funding Opportunities for Women Focused NGOs Asia Funding Opportunities in 2021 Asia Funding Options for NGOs Asia Funding Organisations Asia Funding Sources for Mission Trips Asia Funding Sources for Non Profit Organizations Asia Funding Sources of Non-governmental Organizations Pdf Asia Funds for Education NGOs Asia Funds for Education Projects Asia Funds for NGOs Asia Funds for NGOs 2021 Asia Funds for NGOs 2022 Asia Funds for NGOs in Education Asia Funds for NGOs in Education 2021 Asia Funds for Orphans Asia Funds for Poultry Farming Project Asia FundsforNGOs - Grants and Resources for Sustainability Asia FundsforNGOs 2021 Asia FundsforNGOs Premium Asia Garden Grants and Crowdfunding: Seedmoney Can Help You Grow! Asia Generous Support for Individuals in Need Asia German Sponsors Asia Get Free Cash by Mail Asia Get Free Cash in the Mail Asia Get Free Money Right Now Asia Get Funding | Find Foundation Grants | Find the Right Funders‎ Asia Get Money for Free Asia Get Money in My Bank Account Now Asia Get Money in Your Bank Account Now Free Asia Get Money in Your Bank Account Now Free 2021 Asia Get Money in Your Bank Account Now Free 2022 Asia Get NGO Projects Asia Get Paid to Be a Beekeeper Asia Global Education Grants Asia Global Evangelism Fund Asia Global Fund for Women's Empowerment Asia Global Fund Grants Asia Global Grant Fund Offer Asia Google Sponsorship Asia Government Grants for Cattle Farmers Asia Government Grants for Individuals Asia Government Grants for Individuals Free Money Asia Government Grants for Individuals With Disabilities Asia Government Grants for Orphans Asia Government Hardship Grants Asia Government Request for Proposal Asia Grant for Church Project Asia Grant Funding for Youth Programs Asia Grant Funding Opportunities for Youths and Youth Organizations Asia Grant Money Asia Grant Money to Build a Church Asia Grant Opportunities Asia Grant Proposal Submission Form Asia Grant Request for Poultry Farmers Asia Grant to Support Peasant Farmers Asia Grants Asia Grants and Funding Asia Grants and Opportunities Asia Grants Civil Society Organizations Asia Grants Entrepreneurs Asia Grants Entrepreneurs 2021 Asia Grants Entrepreneurs 2022 Asia Grants Farmers 2021 Asia Grants Farmers 2022 Asia Grants for Agriculture Projects Asia Grants for Anything Asia Grants for Assisting the Poor Asia Grants for Baptist Churches Asia Grants for Bee Keeping Asia Grants for Beekeeping Education Asia Grants for Building Churches Asia Grants for Building Churches in Rural Areas Asia Grants for Building Orphanages Asia Grants for Cbo Asia Grants for Children NGOs Asia Grants for Christian Organizations Asia Grants for Christian Schools Asia Grants for Church Building Repair Asia Grants for Church Mission Trips Asia Grants for Church Organs Asia Grants for Church Projects Asia Grants for Church Repairs Asia Grants for Church, Schools & Youth Organizations Asia Grants for Churches Asia Grants for Community Projects Asia Grants for Community Service Projects Asia Grants for Disabled Access to Churches Asia Grants for Discipleship Asia Grants for Education NGOs and Csos Asia Grants for Educational Programs Asia Grants for Elevators in Churches Asia Grants for Entrepreneurs Asia Grants for Evangelism Asia Grants for Faith Based Community Outreach Asia Grants for Farming Asia Grants for Implementation of Community-based Youth-led Projects Grants Asia Grants for Individual Missionaries Asia Grants for International Volunteering Asia Grants for Kids Asia Grants for Medical Mission Trips Asia Grants for Ministry Outreach Asia Grants for Mission Trips to Asia Grants for Mission Work Asia Grants for New Nonprofits Asia Grants for NGOs Asia Grants for NGOs and Organisations - Financial Aid Grants Asia Grants for NGOs for Agriculture Asia Grants for NGOs for Agriculture Projects Asia Grants for NGOs for Education Asia Grants for NGOs for Education Projects Asia Grants for NGOs for Health Asia Grants for NGOs for Health Projects Asia Grants for NGOs for the Elderly Asia Grants for Nonprofit Organizations Asia Grants for Nonprofit Organizations 2021 Asia Grants for Nonprofit Startups Asia Grants for Nonprofit Youth Organizations Asia Grants for Nonprofits Asia Grants for Nonprofits 2021 Asia Grants for Orphan Care Asia Grants for Orphanages Asia Grants for Pastors Asia Grants for Pastors to Evangelise Asia Grants for Poultry Farmers Asia Grants for Poultry Farming Project Asia Grants for Religious Nonprofits Asia Grants for Religious Organizations Asia Grants for Renovating Churches Asia Grants for Rural Churches Asia Grants for Short Term Mission Trips Asia Grants for Small Business Startup Asia Grants for Small Faith-based and Community-based Non-profit Organizations Asia Grants for Small Scale Farmers Asia Grants for Small Towns Asia Grants for Social Enterprise Startups Asia Grants for Social Entrepreneurs Asia Grants for Stem Education 2021 Asia Grants for Women Asia Grants for Women Empowerment Projects 2021. Asia Grants for Women in Pakistan Asia Grants for Women's Empowerment Projects Asia Grants for Women's Empowerment Projects 2021 Asia Grants for Women's Health Asia Grants for Women's Health Issues Asia Grants for Women's Leadership Development Asia Grants for Young Farmers Asia Grants for Youth Asia Grants for Youth Based Community Projects Asia Grants for Youth Groups Asia Grants for Youth Programs 2021 Asia Grants for Youth Programs 2022 Asia Grants for Youth Programs in California Asia Grants for Youth Sports Programs Asia Grants for Youths Asia Grants Program for Women Asia Grants to Build Churches in Rural Areas Asia Grants to Churches for Improvements Asia Grants to Civil Society Organizations - Fully Funded Asia Grants to Farmers 2021 Asia Grants to Help Pastors to Evangelise and Build Churches in Rural Areas Asia Grants to Start a Farm Asia Grants to Support Rural Communities Asia Grants to Support Volunteer Programs Asia Health Grants for NGOs Asia Health Research Grants Asia Helmerich Foundation Grants Asia Help for Pastors Burnout Asia Help for Pastors in Crisis Asia Higher Education Grants Asia Higher Education Research Grants Asia Hobby Farm Grants Asia Honey Bee Grants 2021 Asia Honey Bee Grants 2022 Asia How Can a Small Scale Farmer Get a Grant Asia How Can I Get Free Money to Pay My Bills Asia How Can I Get Fund for My NGO Asia How Do I Find Grants for My Nonprofit? Asia How Do Nonprofits Get Seed Money Asia How Does a Non Profit Make Money Asia How Long Does It Take to Raise Missionary Support Asia How Many Hives Can One Person Manage Asia How Many Hives to Make a Living Asia How NGO Get Fund From Government Asia How to Add Money to My Bank Account for Free Asia How to Apply for a Grant for a Home Asia How to Apply for a Non Profit Grant | Search Here Asia How to Find a Sponsor for School Asia How to Find Free Money Asia How to Find Grant Funding for Your Organization Asia How to Get a Check in the Mail for 300 Dollars Asia How to Get a Rich Person to Sponsor My College Education Asia How to Get a Rich Person to Sponsor My University Education Asia How to Get Donation for NGO Asia How to Get Donations for Your Church Asia How to Get Financing for Poultry Farm Asia How to Get Foreign Fund for NGO Asia How to Get Free Government Money You Never Pay Back Asia How to Get Free Money Asia How to Get Free Money From the Government Asia How to Get Free Money From the Government for a Car Asia How to Get Free Money From the Government Without Paying It Back Asia How to Get Free Money in the Mail Asia How to Get Free Money on Paypal Asia How to Get Free Paypal Money Instantly Asia How to Get Funding for a Nonprofit Organization Asia How to Get Funding to Start a Church Asia How to Get Money to Start a Church Asia How to Get Money to Start a Ministry Asia How to Get Sponsors for Studying Abroad Asia How to Get Sponsorship for an NGO Asia How to Get Sponsorship for Sport Asia How to Make Beekeeping Profitable Asia How to Make Money Appear in Your Bank Account Asia How to Raise Funds for NGO Online Asia How to Raise Funds for Your NGO Asia How to Raise Money for a New Nonprofit Asia How to Raise Money for Ministry Asia How to Raise Money to Start a Church Asia How to Search for Grants Asia How to Start a Church Ministry Asia How to Start a Church Service Asia How to Start a Church With No Money Pdf Asia How to Start a Coca Cola Fundraiser Asia How to Start a Foundationna Asia How to Write a Concept Note for Research Asia How to Write a Formal Letter Asking for Donations Asia How to Write a Letter Requesting Funding for School Asia How to Write a Letter to an NGO for Help Asia How to Write an Rfp Asia How to Write Grants for Nonprofits Asia I Need a Sponsor for My College Asia I Need a Sponsor for My Education Asia I Need a Sponsor for My Life Asia I Need a Sponsor for My Studies Asia I Need an Oa Sponsor Asia I Need Someone to Sponsor Me Asia Ies Grants 2021 Asia Individual Donors for Education Asia Individual Financial Support Asia Individual Financial Support for Churches Asia Individual Grants for Students Asia Individual Grants for Volunteering Abroad Asia Individual Research Grants Asia Individual Sponsors Asia Individual Sponsors From Usa Asia Individual Sponsorship Opportunities Asia Innovative Nonprofits Receive $20,000 in Stem Action Grants Asia International Agricultural Grants Asia International Business Grants Asia International Christian Funding Agencies Asia International Church Donors Asia International Donors Asia International Donors for Orphans Asia International Donors List Asia International Fund for Agricultural Development Grants Asia International Fund for Agricultural Development Grants 2021 Asia International Fund for Agricultural Development Grants 2022 Asia International Funding Agencies for Rural Development Asia International Funding for Projects Asia International Grants for Education Asia International Grants for Education 2021 Asia International Grants for Entrepreneurs Asia International Grants for Individuals Asia International Grants for NGOs Asia International Grants for Nonprofits Asia International Grants for Small Business Start Up Asia International Grants for Women's Empowerment Projects 2021 Asia International Pastor Asia Isivande Women's Fund Asia John Deere Foundation's Grant Helps Farmers Asia Kilpatrick Memorial Trust Asia Kirkpatrick Foundation Grants Asia Latest Funds for NGOs Asia Latest Funds for NGOs - Call for Proposals - Call for Applications Asia Latest Funds for NGOs 2021 Asia Latest Funds for NGOs, Call for Proposals, Call for Applications Asia Latest Grant Funding Opportunities Asia Latest Grants and Resources for Education Asia Latest Grants and Resources for NGOs and Individuals Asia Latest Grants for NGOs Asia Latest Grants for NGOs and Individuals Asia Latest Grants, Funding Opportunities and Resources Asia Latest NGOs Grants for Farmers Asia Letter Requesting Funding for School Asia Letter to NGO for Help Asia List of Call for Proposals | Funds 4 Asia List of Corporate Sponsors Asia List of Donors Asia List of Donors for Education Asia List of Funding Institutions Asia List of Government Grants for Individuals Asia List of International Funding Agencies Asia List of Nonprofits Receiving Federal Funding Asia List of Orphanages Asia List of People Who Can Sponsor Me Asia List of Sponsors Willing to Sponsor You Asia List of Sponsors Willing to Sponsor You and Help You Asia Loan for Poultry Farm Business Asia Loans Farmers Asia Local Community Grants Asia Local Scholarships Asia Looking 4 Christian Financial Funders 4 My NGO Asia Looking for Donors and Sponsors Asia Looking for Individual Sponsor Asia Looking for Individual Sponsor for Education Asia Looking for Individual Sponsor for Lifestyle Asia Looking for Orphanage Sponsors Asia Looking for Sponsor for My Child Education Asia Looking for Sponsors for My Education Asia Looking for Sponsorship Help Asia Looking for Sponsorship Money Asia Make Instant Money Online Absolutely Free Asia Male Sponsors Asia Marketing Grants for Nonprofits Asia Mentoring Grants for Youth Programs Asia Ministry Grants Individuals Asia Ministry Grants Small Churches Asia Ministry of Finance Asia Mission Grants for Individuals Asia Mission Trip Grants Asia Mission Trip Grants for Individuals Asia Mission Trip Scholarships Asia Missionary Funding Agencies Asia Missionary Support Raising Letter Asia Missions Asia Missions Organizations Asia Money for Free Asia My Coke Rewards School Flyer Asia Need Assistance to Pay Fees Asia Netherlands Funding Foundations Asia NGO Asia NGO Donors List Asia NGO Fund Available for Rwanda Asia NGO Funding Asia NGO Funding 2021 Asia NGO Funding Agencies Asia NGO Funding Directory Asia NGO Funding Opportunities Asia NGO Funding Sources Asia NGO Fundings Available Asia NGO Grants Asia NGO Grants Application Asia NGO Grants NGO Grants Application Funds for NGOs 2021 Current Funds for NGOs Www.fundsforNGOs.org Latest-funds-for-NGOs-2 Funding Opportunities for NGOs Small Grants for NGOs Funds for NGOs Funds for NGOs in Education FundsforNGOs - Grants and Resources for Sustainability Latest Funds for NGOs, Call for Proposals, Call for Applications Grants for NGOs and Organisations - Financial Aid Grants Funding Opportunities for NGOs Small Grants for NGOs Funds for NGOs Funds for NGOs in Education Small Grants for NGOs Latest Funds for NGOs Latest Grants for NGOs Small Grants for Individuals Funds for NGOs NGO Funding Opportunities Funding Opportunities for NGOs Funding Opportunities for NGOs Small Grants for NGOs Funds for NGOs Funds for NGOs in Education Small Grants for NGOs Latest Funds for NGOs Latest Grants for NGOs Small Grants for Individuals Funds for NGOs Small Grants for Individuals Small Grants Small Grants for NGOs Small Grants for Cbos Funding for Youth Projects Latest Grants for NGOs Latest Funds for NGOs Funding Opportunities for NGOs Funds for NGOs Call for Proposal Call for Proposals 2021 Current Call for Proposals Call for Proposals 2021 Call for Proposal 2021 Call for Funding Proposals 2021 Call for Proposals 2021 Call for Proposals Call for Proposals Grants Concept Note How to Write a Concept Note for Research Concept Note Sample Pdf Concept Note Guidelines Concept Note Pdf Sample Concept Note for Funding Concept Note Sample for an Event Concept Note Template USAID Concept Note Format Pdf Asia NGO Schools Asia NGOs in Education Sector Asia NGOs That Support Education Asia Nomadic Children's Educational Fund Asia Non Profit Organization Asia Nonprofit Revenue Streams Asia Nonprofit Startup Budget Asia Not for Profit Organizations Asia Open Calls for Proposals Asia Operating Grants for Nonprofit Organizations Asia Opportunities 2021 Asia Opportunities 2022 Asia Opportunities Entrepreneurs 2021 Asia Opportunities Entrepreneurs 2022 Asia Opportunities Graduates Asia Organizations That Donate Money for Mission Trips Asia Organizations That Fund Church Plants Asia Organizations That Fund Missionaries Asia Organizations That Help in Poverty Asia Organizations That Help Orphans Asia Organizations That Support Missionaries Asia Orphan Child Sponsorship Programs Asia Orphan Grants Asia Orphan Opportunity Fund Asia Orphan Organizations Worldwide Asia Orphanage Building Plans Asia Orphanage Charity Organizations Asia Orphanage Funding Organization Asia Orphanage Grants Asia Orphanage Grants for NGOs Asia Osiwa Call for Proposal 2021 Asia Overeaters Anonymous Asia Page Navigation Asia Paid Surveys by Postal Mail Asia Paid Surveys Mailed to Your Home Asia Pastor Support Network Asia Pastors and Depression Statistics Asia Pastors Struggling Financially Asia People That Can Sponsor Me Asia Pepsi Fundraiser Asia Pepsi Grants 2021 Asia Pepsi Grants for Nonprofits Asia Pepsi Grants for Nonprofits 2021 Asia Poultry Business Asia Poultry Business Plan Asia Poultry Farm Loans Grants Asia Poultry Grants Asia Poultry Grants ➨ Funds for Poultry Farming Projects Asia Preacher Evangelist Wanted Asia Private Education Sponsors Asia Private Grants Non Profit Organizations Asia Private Sponsors for International Students Asia Project Funding Asia Project Proposal for Church Construction Asia Project Proposal for Funding Asia Purpose of Rfp Asia Raising Financial Support for Ministry Asia Request for Funding Asia Request for Funding Memo Example Asia Request for Funding to Attend Conference Asia Request for Proposal Example Asia Request for Proposal Letter Asia Request for Proposals Asia Request for Quotation Asia Request for Support Asia Request for Support Financial Asia Request Letter for Fund Release Asia Requirement for Poultry Farming Asia Research Funding by Government Asia Research Grant Asia Research Grants Asia Rfp Response Asia Rfp Stands for Asia Rich Sponsors Asia Robotics Grants Asia Safe Grant Asia Sample Church Proposal Letter Asia Sample Concept Note for Funding Asia Sample Donation Request Letter for Church Youth Group Asia Sample Fundraising Letter for Church Building Asia Sample Letter Request Financial Assistance Asia Sample Letter Requesting Additional Funds for Project Asia Sample Letter Requesting Financial Assistance From Government Asia Sample Proposal Letter for Funding Asia Sample USAID Grant Proposal Asia Scholarship Sponsors List Asia Seed Funding for Startups Asia Seed Funding Grants Asia Seed Grants for Nonprofits Asia Seed Money Donations Asia Seed Money Grants Asia Seed Money Grants for Nonprofits Asia Seed Money Grants for Small Business Asia Seed Money Login Asia Seed Money to Start a Business Asia Serve Asia Short Term Mission Grants Asia Short Term Mission Trip Grants Asia Short Term Mission Trip Scholarships Asia Small Agriculture Grants for NGOs Asia Small Business Funding From Government Asia Small Business Grants Asia Small Business Grants Applications Asia Small Business Sponsorship Proposal Asia Small Children's Homes Grants for NGOs Asia Small Church Grants for NGOs Asia Small Education Grants for NGOs Asia Small Farm Government Grants Asia Small Farm Grants Asia Small Funding Grants for NGOs Asia Small Funding Opportunities and Grants for NGOs Asia Small Grants Asia Small Grants for Cbos Asia Small Grants for Individuals Asia Small Grants for NGOs Asia Small Grants for NGOs for Agriculture Asia Small Grants for NGOs for Agriculture Projects Asia Small Grants for NGOs for Education Asia Small Grants for NGOs for Education Projects Asia Small Grants for NGOs for Health Asia Small Grants for NGOs for Health Projects Asia Small Grants for NGOs for the Elderly Asia Small Grants for Nonprofits Asia Small Grants NGOs 2021 Asia Small Grants NGOs 2022 Asia Small Health Grants for NGOs Asia Small Orphanage Grants for NGOs Asia Small Research Grants Asia Small Scale Grant Assistance Asia Smile Foundation Orphans Asia Solicitation Letter for Church Building Fund Asia Sources of Funding for Churches Asia Sources of Income for Churches Asia Sources of Seed Capital Asia Sponsor a Pastor Asia Sponsor an Orphan Child Asia Sponsor for Me Asia Sponsor Me Car Asia Sponsor Me Meaning Asia Sponsor Me Review Asia Sponsor Me Snowboarding Asia Sponsor Me Websites Asia Sponsor My Degree Asia Sponsor Orphans Asia Sponsors Asia Sponsors for Church Events Asia Sponsors for Pastors Asia Sponsors Ready to Help Asia Sponsorship Asia Sponsorship Companies List Asia Sponsorship for Church Building Asia Sponsorship for College Events Asia Sponsorship Opportunities Asia Sponsorship Students to Study Abroad Asia Starting a Honey Bee Business Asia Stem Funding Asia Stem Funding for Nonprofits and Small Businesses | Grant News Asia Stem Grant Opportunities 2021 Asia Stem Grants 2021 Asia Stem Grants for K-12 & Nonprofits Asia Stem Grants for Nonprofits Asia Stem Grants for Nonprofits 2021 Asia Stem Nonprofits Asia Struggling Pastor Asia Struggling Pastor Funding Asia Struggling Pastor Grants Asia Sub-grants Civil Society Organizations Asia Support for Individuals in Need Asia Support Pastors Financially Asia Support Raising Phone Calls Asia Target Community Grants Asia Technology Grants Asia Technology Grants for Nonprofits 2021 Asia the Coca-cola Foundation Grants | Project Grants | NGO's Funding Asia the Coca-cola Scholars Foundation – Empowering Visionary Leaders Asia Things to Consider When Starting a Church Asia Tony Elumelu Foundation Asia Tony Elumelu Foundation Application Asia Tony Elumelu Foundation Application Form Asia Travel Grants for Non Students Asia Travel Scholarships for High School Students Asia True Colours Trust Small Grants Asia Types of Funding for NGOs Asia United States Agency International Development Grants Asia Unrestricted Funds Nonprofit Asia Unrestricted Grants for Nonprofits Asia Urgently Find a Sponsor Asia Us Embassy Call for Proposal 2021 Asia Us Embassy Call for Proposal 2022 Asia Us Embassy Contact Asia Us Embassy Grants 2021 Asia Us Embassy Grants 2022 Asia Us Embassy Jobs Asia Us Grants for NGOs Asia Usa Grants for NGOs Asia Usa Sponsors Asia USAID Application Asia USAID Call for Proposals 2022 Asia USAID Development Grants Asia USAID Funding Requirements Asia USAID Grant Application Asia USAID Grants Asia USAID Grants 2021 Asia USAID Grants 2022 Asia USAID Grants Awarded Asia USAID Grants Database Asia USAID Grants for NGOs Asia USAID Grants Under Contract Asia USAID Procurement Regulations Asia USAID Projects Asia USAID Proposals Asia USAID Regulations Asia Usda Beekeeping Grants 2021 Asia Usda Beekeeping Grants 2022 Asia Usda Farm Equipment Grants Asia Va Farm Grants Asia Victory World Church Financial Assistance Asia Volunteer Abroad Scholarships for High School Students Asia Volunteer Forever Travel Scholarship Asia Volunteer Grants for Individuals Asia Volunteer Grants for Nonprofits Asia Websites for Pastors Asia What is God's Role in the Raising of Your Support? Asia Where Do Pastors Go for Help Asia Where to Apply for Church Grants Asia Who to Target for Fashion Show Sponsorship Asia Willing Education Sponsors Asia Women's Development Fund Asia Women's Grants for Starting Business Asia World Poultry Foundation Asia Www. FundsforNGOs .org Latest Funds for NGOs Asia Youth Agriculture Grants Asia Youth Development Grants 2021 Asia Youth Development Grants 2022 Asia Youth Funding Asia Youth Grants Asia Youth Grants 2021 Asia Youth Grants 2022 Asia Youth Grants for Nonprofits 2021 Asia Youth Grants for Nonprofits 2022 Asia: Project Funding Asian Studies Small Grants Ausaid Grants 2021 Australian Embassy Belfast Australian Embassy Grants Available 24/7‎ Available Grants for Africa Available Grants for Asia Available Grants in Africa Available Grants in Asia Available Grants in Nigeria Available Grants in Nigeria 2021 Available Grants in Nigeria 2022 Available Grants in Nigeria 2023 Available Grants in Nigeria 2024 Available Grants in Zambia Available Grants in Zambia 2021 Available Grants in Zambia 2022 Available Grants in Zambia 2023 Available Grants in Zambia 2024 Avon Foundation Grants Awdf 2021 Awdf 2021 for Africa Awdf 2021 for Asia Awdf 2021 in Africa Awdf 2021 in Asia Awdf Call for Proposals 2021 Awdf Call for Proposals 2021 for Africa Awdf Call for Proposals 2021 for Asia Awdf Call for Proposals 2021 in Africa Awdf Call for Proposals 2021 in Asia Awdf Call for Proposals 2022 Awdf Call for Proposals 2023 Awdf Call for Proposals 2024 Ayeen Financial Grants 2021 Ayeen Financial Grants 2022 Ayeen Financial Grants 2023 Ayeen Financial Grants 2024 Baptist Church Building Grants Baptist Church Building Grants for Africa Baptist Church Building Grants for Asia Baptist Church Building Grants in Africa Baptist Church Building Grants in Asia Bee Development Bee Development for Africa Bee Development for Asia Bee Development in Africa Bee Development in Asia Bee Grants for Individuals Bee Grants for Individuals for Africa Bee Grants for Individuals for Asia Bee Grants for Individuals in Africa Bee Grants for Individuals in Asia Beekeeper Education Requirements Beekeeper Education Requirements for Africa Beekeeper Education Requirements for Asia Beekeeper Education Requirements in Africa Beekeeper Education Requirements in Asia Beekeeper Pay Scale Beekeeper Pay Scale for Africa Beekeeper Pay Scale for Asia Beekeeper Pay Scale in Africa Beekeeper Pay Scale in Asia Beekeeper Salary Africa Beekeeper Salary Asia Beekeeper Salary for Africa Beekeeper Salary for Asia Beekeeper Salary in Africa Beekeeper Salary in Asia Beekeeper Salary Uk Beekeeping Charity Beekeeping Charity for Africa Beekeeping Charity for Asia Beekeeping Charity in Africa Beekeeping Charity in Asia Beekeeping Funding Proposal Beekeeping Funding Proposal for Africa Beekeeping Funding Proposal for Asia Beekeeping Funding Proposal in Africa Beekeeping Funding Proposal in Asia Beekeeping Grants 2021 Beekeeping Grants 2021 for Africa Beekeeping Grants 2021 for Asia Beekeeping Grants 2021 in Africa Beekeeping Grants 2021 in Asia Beekeeping Grants 2022 Beekeeping Grants 2022 for Africa Beekeeping Grants 2022 for Asia Beekeeping Grants 2022 in Africa Beekeeping Grants 2022 in Asia Beekeeping Grants 2023 Beekeeping Grants for Africa Beekeeping Grants for Asia Beekeeping Grants for Developing Countries Beekeeping Grants in Africa Beekeeping Grants in Asia Beekeeping Profitable Money Maker Beekeeping Profitable Money Maker for Africa Beekeeping Profitable Money Maker for Asia Beekeeping Profitable Money Maker in Africa Beekeeping Profitable Money Maker in Asia Bees for Development Jobs Bees for Development Jobs for Africa Bees for Development Jobs for Asia Bees for Development Jobs in Africa Bees for Development Jobs in Asia Beginning Cbos Grants Beginning Farmer and Rancher Development Grant Beginning Farmer and Rancher Development Grant for Africa Beginning Farmer and Rancher Development Grant for Asia Beginning Farmer and Rancher Development Grant in Africa Beginning Farmer and Rancher Development Grant in Asia Beginning Farmer Grants Beginning Farmer Grants 2021 Beginning Farmer Grants 2021 for Africa Beginning Farmer Grants 2021 for Asia Beginning Farmer Grants 2021 in Africa Beginning Farmer Grants 2021 in Asia Beginning Farmer Grants 2022 Beginning Farmer Grants 2023 Beginning Farmer Grants 2024 Beginning Farmer Grants for Africa Beginning Farmer Grants for Asia Beginning Farmer Grants in Africa Beginning Farmer Grants in Asia Beginning Ngos Grants Benevolence Application Form Benevolence Application Form for Africa Benevolence Application Form for Asia Benevolence Application Form in Africa Benevolence Application Form in Asia Best African Charities to Donate to Best Sponsorships Best Sponsorships for Africa Best Sponsorships for Asia Best Sponsorships in Africa Best Sponsorships in Asia Biashara Fund Kenya Biashara Fund Kenya 2022 Biashara Kenya Fund Application Form Black Farmers Grant Money Brick and Mortar Grants for Nonprofits Brick and Mortar Grants for Nonprofits for Africa Brick and Mortar Grants for Nonprofits for Asia Brick and Mortar Grants for Nonprofits in Africa Brick and Mortar Grants for Nonprofits in Asia Building Grants Building Grants for Africa Building Grants for Asia Building Grants for Nonprofits Building Grants in Africa Building Grants in Asia Business Development Grants Business Financiers in Kenya Business Funding Loans | Business Loan Up to $2 Million‎ Business Grants Africa Business Grants Asia Business Grants Entrepreneurs 2021 for Africa Business Grants Entrepreneurs 2021 for Asia Business Grants Entrepreneurs 2021 in Africa Business Grants Entrepreneurs 2021 in Asia Business Grants Entrepreneurs 2022 for Africa Business Grants Entrepreneurs 2022 for Asia Business Grants Entrepreneurs 2022 in Africa Business Grants Entrepreneurs 2022 in Asia Business Grants for Africa Business Grants for Africa Entrepreneurs 2021 Business Grants for Africa Entrepreneurs 2022 Business Grants for African Entrepreneurs 2021 Business Grants for African Entrepreneurs 2022 Business Grants for African Entrepreneurs 2023 Business Grants for African Entrepreneurs 2024 Business Grants for Asia Business Grants for Asia Entrepreneurs 2021 Business Grants for Asia Entrepreneurs 2022 Business Grants for India Entrepreneurs Business Grants for Indian Entrepreneurs Business Grants for Indian Entrepreneurs 2021 Business Grants in Africa Business Grants in Africa 2021 Business Grants in Asia Business Grants in Asia 2021 Business Grants in Kenya Business Grants in Kenya 2021 Business Grants in Kenya 2022 Business Grants in Kenya 2023 Business Grants in Kenya 2024 Business Grants in Nigeria 2021 Business Grants in Nigeria 2022 Business Grants in Nigeria 2023 Business Grants in Nigeria 2024 Business Grants Malawi Business Sponsors in Kenya Business Sponsorship Africa Business Sponsorship Asia Business Sponsorship for Africa Business Sponsorship for Asia Business Sponsorship for Charity Events Business Sponsorship for Charity Events for Africa Business Sponsorship for Charity Events for Asia Business Sponsorship for Charity Events in Africa Business Sponsorship for Charity Events in Asia Business Sponsorship in Africa Business Sponsorship in Asia Business Sponsorship Uk Buying a Poultry Farm Buying a Poultry Farm for Africa Buying a Poultry Farm for Asia Buying a Poultry Farm in Africa Buying a Poultry Farm in Asia Call for Applications 2021 Call for Funding Proposals 2021 Call for Funding Proposals 2021 Africa Call for Funding Proposals 2021 Asia Call for Funding Proposals 2021 for Africa Call for Funding Proposals 2021 for Asia Call for Funding Proposals 2021 in Africa Call for Funding Proposals 2021 in Asia Call for Funding Proposals 2021 South Africa Call for Funding Proposals 2022 Call for Funding Proposals 22021 South Africa Call for Funding Proposals South Africa Call for Grant Applications Call for Grant Applications for Africa Call for Grant Applications for Asia Call for Grant Applications in Africa Call for Grant Applications in Asia Call for Grant Proposals Call for Grant Proposals 2021 Call for Grant Proposals 2021 Africa Call for Grant Proposals 2021 Asia Call for Grant Proposals 2021 for Africa Call for Grant Proposals 2021 for Asia Call for Grant Proposals 2021 in Africa Call for Grant Proposals 2021 in Asia Call for Grant Proposals 2021 Kenya Call for Grant Proposals 2022 Africa Call for Grant Proposals 2022 Asia Call for Grant Proposals 2022 for Africa Call for Grant Proposals 2022 for Asia Call for Grant Proposals 2022 in Africa Call for Grant Proposals 2022 in Asia Call for Grant Proposals 2022 Kenya Call for Grant Proposals 2023 Africa Call for Grant Proposals 2023 Kenya Call for Grant Proposals for Africa Call for Grant Proposals for Asia Call for Grant Proposals in Africa Call for Grant Proposals in Asia Call for Proposal call for Proposal Call for Proposal 2021 Call for Proposal 2021 for Africa Call for Proposal 2021 for Asia Call for Proposal 2021 in Africa Call for Proposal 2021 in Asia Call for Proposal 2022 Call for Proposal for Africa Call for Proposal for Asia Call for Proposal for Funding for Ethiopia 2021 Call for Proposal for Funding for Ethiopia 2022 Call for Proposal in Africa Call for Proposal in Africa 2021 Call for Proposal in Asia Call for Proposal in Asia 2021 Call for Proposal in Ethiopia 2021 Call for Proposal in Ethiopia 2022 Call for Proposal in Ethiopia 2023 Call for Proposal in Ethiopia 2024 Call for Proposal in South Sudan 2021 Call for Proposal in South Sudan 2022 Call for Proposals - Climate Change 2021 Call for Proposals - Climate Change 2021 for Africa Call for Proposals - Climate Change 2021 for Asia Call for Proposals - Climate Change 2021 in Africa Call for Proposals - Climate Change 2021 in Asia Call for Proposals - Climate Change 2022 Call for Proposals - Climate Change 2022 for Africa Call for Proposals - Climate Change 2022 for Asia Call for Proposals - Climate Change 2022 in Africa Call for Proposals - Climate Change 2022 in Asia Call for Proposals - Climate Change 2023 Call for Proposals - Climate Change 2024 Call for Proposals 2021 Call for Proposals 2021 Africa Call for Proposals 2021 Asia Call for Proposals 2021 Ethiopia Call for Proposals 2021 for Africa Call for Proposals 2021 for Asia Call for Proposals 2021 for Developing Countries Call for Proposals 2021 for Developing Countries for Africa Call for Proposals 2021 for Developing Countries for Asia Call for Proposals 2021 for Developing Countries in Africa Call for Proposals 2021 for Developing Countries in Asia Call for Proposals 2021 in Africa Call for Proposals 2021 in Asia Call for Proposals 2021 Kenya Call for Proposals 2021 South Africa Call for Proposals 2021 South Sudan Call for Proposals 2021 Zimbabwe Call for Proposals 2022 Call for Proposals 2022 Africa Call for Proposals 2022 Ethiopia Call for Proposals 2022 for Africa Call for Proposals 2022 for Asia Call for Proposals 2022 for Developing Countries Call for Proposals 2022 in Africa Call for Proposals 2022 in Asia Call for Proposals 2023 Call for Proposals 2023 Ethiopia Call for Proposals 2023 for Developing Countries Call for Proposals 2024 Ethiopia Call for Proposals 2024 for Developing Countries Call for Proposals Africa 2021 Call for Proposals Africa 2021 for Africa Call for Proposals Africa 2021 in Africa Call for Proposals Africa 2022 Call for Proposals Africa 2023 Call for Proposals Asia 2021 Call for Proposals Asia 2021 for Asia Call for Proposals Asia 2021 in Asia Call for Proposals Asia 2022 Call for Proposals Education Call for Proposals Education Conferences 2021 Call for Proposals Education Conferences 2021 for Africa Call for Proposals Education Conferences 2021 for Asia Call for Proposals Education Conferences 2021 in Africa Call for Proposals Education Conferences 2021 in Asia Call for Proposals Education for Africa Call for Proposals Education for Asia Call for Proposals Education in Africa Call for Proposals Education in Asia Call for Proposals for Africa Call for Proposals for Africa 2021 Call for Proposals for Africa 2022 Call for Proposals for Asia Call for Proposals for Asia 2021 Call for Proposals for Asia 2022 Call for Proposals for Malawi 2021 Call for Proposals for Malawi 2022 Call for Proposals for Malawi 2023 Call for Proposals for School Funding Call for Proposals for School Funding for Africa Call for Proposals for School Funding for Asia Call for Proposals for School Funding in Africa Call for Proposals for School Funding in Asia Call for Proposals Grants Call for Proposals Grants for Africa Call for Proposals Grants for Asia Call for Proposals Grants in Africa Call for Proposals Grants in Asia Call for Proposals in Africa Call for Proposals in Africa 2021 Call for Proposals in Africa 2021 for Africa Call for Proposals in Africa 2021 in Africa Call for Proposals in Africa 2022 Call for Proposals in Africa for Africa Call for Proposals in Africa in Africa Call for Proposals in Agriculture 2021 Call for Proposals in Agriculture 2021 for Africa Call for Proposals in Agriculture 2021 for Asia Call for Proposals in Agriculture 2021 in Africa Call for Proposals in Agriculture 2021 in Asia Call for Proposals in Agriculture 2021 in India Call for Proposals in Agriculture 2022 Call for Proposals in Agriculture 2022 for Africa Call for Proposals in Agriculture 2022 for Asia Call for Proposals in Agriculture 2022 in Africa Call for Proposals in Agriculture 2022 in Asia Call for Proposals in Agriculture 2022 in India Call for Proposals in Agriculture 2023 Call for Proposals in Agriculture 2023 in India Call for Proposals in Asia Call for Proposals in Asia 2021 Call for Proposals in Asia 2021 for Asia Call for Proposals in Asia 2021 in Asia Call for Proposals in Asia 2022 Call for Proposals in Asia for Asia Call for Proposals in Asia in Asia Call for Proposals in Kenya Call for Proposals in Malawi Call for Proposals in Malawi 2021 Call for Proposals in Malawi 2022 Call for Proposals in Malawi 2023 Call for Proposals in South Sudan Call for Proposals in Zambia 2021 Call for Proposals in Zambia 2022 Call for Proposals in Zambia 2023 Call for Proposals in Zambia 2024 Call for Proposals Kenya 2021 Call for Proposals Kenya 2022 Call for Proposals Kenya 2023 Call for Proposals Kenya 2024 Call for Proposals Renewable Energy 2021 Call for Proposals Renewable Energy 2022 Call for Proposals South Africa Call for Research Proposals Call for Research Proposals 2021 for Africa Call for Research Proposals 2021 for Asia Call for Research Proposals 2021 for Developing Countries Call for Research Proposals 2021 in Africa Call for Research Proposals 2021 in Asia Call for Research Proposals 2022 for Africa Call for Research Proposals 2022 for Asia Call for Research Proposals 2022 for Developing Countries Call for Research Proposals 2022 in Africa Call for Research Proposals 2022 in Asia Call for Research Proposals 2023 for Developing Countries Call for Research Proposals for Africa Call for Research Proposals for Asia Call for Research Proposals in Africa Call for Research Proposals in Asia Calls for Proposals - Funds 4 Africa Calls for Proposals - List of Call for Proposals African Countries Calls for Proposals - List of Call for Proposals Developing Countries Calls for Proposals and Tenders Can a Church Donate to an Individual? Can a Pensioner Get a Loan in South Africa? Can an Individual Accept Donations? Can I Accept Donations With a Personal Paypal Account? Can I Apply Online for Sassa? Can I Check My Sassa Balance on My Phone? Can I Collect My R350 Grant at Any Post Office? Can I Make a Loan on My Sassa Card? Can Ngo Make Profit? Can Someone Help Me Pay My Bills Can Someone Help Me Pay My Bills for Africa Can Someone Help Me Pay My Bills for Asia Can Someone Help Me Pay My Bills in Africa Can Someone Help Me Pay My Bills in Asia Canada Fund for Local Initiatives -- South Sudan Canada Fund for Local Initiatives 2021 Canada Fund for Local Initiatives 2021-2022 Call for Proposals Canada Fund for Local Initiatives 2021-2022 Kenya Canada Fund for Local Initiatives 2022 Canada Fund for Local Initiatives 2022-2022 Call for Proposals Canada Fund for Local Initiatives 2022-2022 Kenya Canada Fund for Local Initiatives 2023 Canada Fund for Local Initiatives 2023-2023 Call for Proposals Canada Fund for Local Initiatives 2023-2023 Kenya Canada Fund for Local Initiatives Africa Canada Fund for Local Initiatives Asia Canada Fund for Local Initiatives for Africa Canada Fund for Local Initiatives for Asia Canada Fund for Local Initiatives in Africa Canada Fund for Local Initiatives in Asia Canada Fund for Local Initiatives India Canada Fund for Local Initiatives Kenya Canadian Embassy Grants Catholic Funding Agencies for Construction Catholic Funding Agencies for Construction for Africa Catholic Funding Agencies for Construction for Asia Catholic Funding Agencies for Construction in Africa Catholic Funding Agencies for Construction in Asia Catholic Funding Directory Catholic Funding Directory for Africa Catholic Funding Directory for Asia Catholic Funding Directory in Africa Catholic Funding Directory in Asia Cbo Equipment Grants Cbo Fencing Grants Cbo Grants for Females Charities in Africa Education Children's Homes Grants for NGOs Children's Homes Grants for NGOs for Africa Children's Homes Grants for NGOs for Asia Children's Homes Grants for NGOs in Africa Children's Homes Grants for NGOs in Asia Christian Funding Directory Christian Funding Directory for Africa Christian Funding Directory for Asia Christian Funding Directory in Africa Christian Funding Directory in Asia Christian Funding for Individuals Christian Funding for Individuals for Africa Christian Funding for Individuals for Asia Christian Funding for Individuals in Africa Christian Funding for Individuals in Asia Christian Funds for Ministry Work Christian Funds for Ministry Work for Africa Christian Funds for Ministry Work for Asia Christian Funds for Ministry Work in Africa Christian Funds for Ministry Work in Asia Christian Grants for Individuals Christian Grants for Individuals Africa Christian Grants for Individuals Asia Christian Grants for Individuals for Africa Christian Grants for Individuals for Asia Christian Grants for Individuals in Africa Christian Grants for Individuals in Asia Christian Grants for Individuals UK Christian Grants for Individuals Uk Christian Grants for Nonprofit Organizations Christian Grants for Nonprofit Organizations for Africa Christian Grants for Nonprofit Organizations for Asia Christian Grants for Nonprofit Organizations in Africa Christian Grants for Nonprofit Organizations in Asia Church Application for Financial Assistance Church Application for Financial Assistance for Africa Church Application for Financial Assistance for Asia Church Application for Financial Assistance in Africa Church Application for Financial Assistance in Asia Church Building Fund Pledge Letter Church Building Fund Pledge Letter for Africa Church Building Fund Pledge Letter for Asia Church Building Fund Pledge Letter in Africa Church Building Fund Pledge Letter in Asia Church Building Fundraising Letter Church Building Fundraising Letter for Africa Church Building Fundraising Letter for Asia Church Building Fundraising Letter in Africa Church Building Fundraising Letter in Asia Church Building Grants for Africa Church Building Grants for Asia Church Building Grants in Africa Church Building Grants in Asia Church Building or Repair Letter Church Building or Repair Letter for Africa Church Building or Repair Letter for Asia Church Building or Repair Letter in Africa Church Building or Repair Letter in Asia Church Building Sponsors Church Building Sponsors for Africa Church Building Sponsors for Asia Church Building Sponsors in Africa Church Building Sponsors in Asia Church Construction Grants Church Construction Grants for Africa Church Construction Grants for Asia Church Construction Grants in Africa Church Construction Grants in Asia Church Financial Helpers Church Financial Helpers for Africa Church Financial Helpers for Asia Church Financial Helpers in Africa Church Financial Helpers in Asia Church Financial Request Form Church Financial Request Form for Africa Church Financial Request Form for Asia Church Financial Request Form in Africa Church Financial Request Form in Asia Church Funding Organizations Church Funding Organizations for Africa Church Funding Organizations for Asia Church Funding Organizations in Africa Church Funding Organizations in Asia Church Funding Proposal Church Funding Proposal for Africa Church Funding Proposal for Asia Church Funding Proposal in Africa Church Funding Proposal in Asia Church Funding Sources Church Funding Sources for Africa Church Funding Sources for Asia Church Funding Sources in Africa Church Funding Sources in Asia Church Grant Proposal Sample Church Grant Proposal Sample for Africa Church Grant Proposal Sample for Asia Church Grant Proposal Sample in Africa Church Grant Proposal Sample in Asia Church Grants 2021 Church Grants 2021 for Africa Church Grants 2021 for Asia Church Grants 2021 in Africa Church Grants 2021 in Asia Church Grants 2022 Church Grants 2022 for Africa Church Grants 2022 for Asia Church Grants 2022 in Africa Church Grants 2022 in Asia Church Grants 2023 Church Grants for NGOs Church Grants for NGOs for Africa Church Grants for NGOs for Asia Church Grants for NGOs in Africa Church Grants for NGOs in Asia Church Growth Grants Church Growth Grants for Africa Church Growth Grants for Asia Church Growth Grants in Africa Church Growth Grants in Asia Church Improvement Grants Church Improvement Grants for Africa Church Improvement Grants for Asia Church Improvement Grants in Africa Church Improvement Grants in Asia Church Letter Asking for Financial Support Pdf Church Letter Asking for Financial Support Pdf for Africa Church Letter Asking for Financial Support Pdf for Asia Church Letter Asking for Financial Support Pdf in Africa Church Letter Asking for Financial Support Pdf in Asia Church Plant Funding Church Plant Funding for Africa Church Plant Funding for Asia Church Plant Funding in Africa Church Plant Funding in Asia Church Plant Fundraising Letter Church Plant Fundraising Letter for Africa Church Plant Fundraising Letter for Asia Church Plant Fundraising Letter in Africa Church Plant Fundraising Letter in Asia Church Proposal for Funding Doc Church Proposal for Funding Doc for Africa Church Proposal for Funding Doc for Asia Church Proposal for Funding Doc in Africa Church Proposal for Funding Doc in Asia Church Remodeling Grants Church Remodeling Grants for Africa Church Remodeling Grants for Asia Church Remodeling Grants in Africa Church Remodeling Grants in Asia Church Revitalization Grants Church Revitalization Grants for Africa Church Revitalization Grants for Asia Church Revitalization Grants in Africa Church Revitalization Grants in Asia Church Sponsorship Form Church Sponsorship Form for Africa Church Sponsorship Form for Asia Church Sponsorship Form in Africa Church Sponsorship Form in Asia Churches Helping Churches Churches Helping Churches for Africa Churches Helping Churches for Asia Churches Helping Churches in Africa Churches Helping Churches in Asia Churches Looking to Support Missionaries Churches Looking to Support Missionaries for Africa Churches Looking to Support Missionaries for Asia Churches Looking to Support Missionaries in Africa Churches Looking to Support Missionaries in Asia Churches That Help With Financial Assistance Churches That Help With Financial Assistance for Africa Churches That Help With Financial Assistance for Asia Churches That Help With Financial Assistance in Africa Churches That Help With Financial Assistance in Asia Coca Cola Donations Request Coca Cola Donations Request for Africa Coca Cola Donations Request for Asia Coca Cola Donations Request in Africa Coca Cola Donations Request in Asia Coca Cola Donations to Schools Coca Cola Donations to Schools for Africa Coca Cola Donations to Schools for Asia Coca Cola Donations to Schools in Africa Coca Cola Donations to Schools in Asia Coca Cola Email Coca Cola Email for Africa Coca Cola Email for Asia Coca Cola Email in Africa Coca Cola Email in Asia Coca Cola Employee Email Coca Cola Employee Email for Africa Coca Cola Employee Email for Asia Coca Cola Employee Email in Africa Coca Cola Employee Email in Asia Coca Cola Foundation Board of Directors Coca Cola Foundation Board of Directors for Africa Coca Cola Foundation Board of Directors for Asia Coca Cola Foundation Board of Directors in Africa Coca Cola Foundation Board of Directors in Asia Coca Cola Foundation Email Coca Cola Foundation Email for Africa Coca Cola Foundation Email for Asia Coca Cola Foundation Email in Africa Coca Cola Foundation Email in Asia Coca Cola Foundation Grants 2021 Coca Cola Foundation Grants 2021 for Africa Coca Cola Foundation Grants 2021 for Asia Coca Cola Foundation Grants 2021 in Africa Coca Cola Foundation Grants 2021 in Asia Coca Cola Foundation Jobs Coca Cola Foundation Jobs for Africa Coca Cola Foundation Jobs for Asia Coca Cola Foundation Jobs in Africa Coca Cola Foundation Jobs in Asia Coca Cola Foundation Scholarship Coca Cola Foundation Scholarship for Africa Coca Cola Foundation Scholarship for Asia Coca Cola Foundation Scholarship in Africa Coca Cola Foundation Scholarship in Asia Coca Cola Fundraiser Coca Cola Fundraiser 2021 Coca Cola Fundraiser 2021 for Africa Coca Cola Fundraiser 2021 for Asia Coca Cola Fundraiser 2021 in Africa Coca Cola Fundraiser 2021 in Asia Coca Cola Fundraiser for Africa Coca Cola Fundraiser for Asia Coca Cola Fundraiser in Africa Coca Cola Fundraiser in Asia Coca Cola Fundraiser Order Form 2021 Coca Cola Fundraiser Order Form 2021 for Africa Coca Cola Fundraiser Order Form 2021 for Asia Coca Cola Fundraiser Order Form 2021 in Africa Coca Cola Fundraiser Order Form 2021 in Asia Coca Cola Give Schools Coca Cola Give Schools for Africa Coca Cola Give Schools for Asia Coca Cola Give Schools in Africa Coca Cola Give Schools in Asia Coca Cola Grants for Nonprofits Coca Cola Grants for Nonprofits for Africa Coca Cola Grants for Nonprofits for Asia Coca Cola Grants for Nonprofits in Africa Coca Cola Grants for Nonprofits in Asia Coca Cola in Schools Coca Cola in Schools for Africa Coca Cola in Schools for Asia Coca Cola in Schools in Africa Coca Cola in Schools in Asia Coca Cola Scholars Program Scholarship - Scholarships.com Coca Cola Scholars Program Scholarship - Scholarships.com for Africa Coca Cola Scholars Program Scholarship - Scholarships.com for Asia Coca Cola Scholars Program Scholarship - Scholarships.com in Africa Coca Cola Scholars Program Scholarship - Scholarships.com in Asia Coca Cola Scholarship 2021 Coca Cola Scholarship 2021 Deadline Coca Cola Scholarship 2021 Deadline for Africa Coca Cola Scholarship 2021 Deadline for Asia Coca Cola Scholarship 2021 Deadline in Africa Coca Cola Scholarship 2021 Deadline in Asia Coca Cola Scholarship 2021 for Africa Coca Cola Scholarship 2021 for Asia Coca Cola Scholarship 2021 in Africa Coca Cola Scholarship 2021 in Asia Coca Cola Scholarship Application Coca Cola Scholarship Application for Africa Coca Cola Scholarship Application for Asia Coca Cola Scholarship Application in Africa Coca Cola Scholarship Application in Asia Coca Cola Scholarship College Confidential Coca Cola Scholarship College Confidential for Africa Coca Cola Scholarship College Confidential for Asia Coca Cola Scholarship College Confidential in Africa Coca Cola Scholarship College Confidential in Asia Coca Cola Scholarship Essay Coca Cola Scholarship Essay for Africa Coca Cola Scholarship Essay for Asia Coca Cola Scholarship Essay in Africa Coca Cola Scholarship Essay in Asia Coca Cola Scholarship Login Coca Cola Scholarship Login for Africa Coca Cola Scholarship Login for Asia Coca Cola Scholarship Login in Africa Coca Cola Scholarship Login in Asia Coca Cola Scholarship Winners Coca Cola Scholarship Winners 2021 Coca Cola Scholarship Winners 2021 for Africa Coca Cola Scholarship Winners 2021 for Asia Coca Cola Scholarship Winners 2021 in Africa Coca Cola Scholarship Winners 2021 in Asia Coca Cola Scholarship Winners for Africa Coca Cola Scholarship Winners for Asia Coca Cola Scholarship Winners in Africa Coca Cola Scholarship Winners in Asia Coca Cola School Rewards Coca Cola School Rewards for Africa Coca Cola School Rewards for Asia Coca Cola School Rewards in Africa Coca Cola School Rewards in Asia Coca-cola Community Support Requests: the Coca-cola Company Coca-cola Community Support Requests: the Coca-cola Company for Africa Coca-cola Community Support Requests: the Coca-cola Company for Asia Coca-cola Community Support Requests: the Coca-cola Company in Africa Coca-cola Community Support Requests: the Coca-cola Company in Asia Coca-cola Foundation Africa Coca-cola Foundation Asia Coca-cola Foundation Community Support Grants Coca-cola Foundation Community Support Grants for Africa Coca-cola Foundation Community Support Grants for Asia Coca-cola Foundation Community Support Grants in Africa Coca-cola Foundation Community Support Grants in Asia Coca-cola Foundation for Africa Coca-cola Foundation for Asia Coca-cola Foundation Grant Application Form Coca-cola Foundation Grant Application Form for Africa Coca-cola Foundation Grant Application Form for Asia Coca-cola Foundation Grant Application Form in Africa Coca-cola Foundation Grant Application Form in Asia Coca-cola Foundation in Africa Coca-cola Foundation in Asia Coca-cola Grants for Nonprofits Coca-cola Grants for Nonprofits for Africa Coca-cola Grants for Nonprofits for Asia Coca-cola Grants for Nonprofits in Africa Coca-cola Grants for Nonprofits in Asia Coke Fundraiser 2021 Coke Fundraiser 2021 for Africa Coke Fundraiser 2021 for Asia Coke Fundraiser 2021 in Africa Coke Fundraiser 2021 in Asia Coke Gives Schools Coke Gives Schools for Africa Coke Gives Schools for Asia Coke Gives Schools in Africa Coke Gives Schools in Asia College Sponsorship for Africa College Sponsorship for Asia College Sponsorship in Africa College Sponsorship in Asia College Sponsorship in Kenya Commercial Fishing Grants Commonwealth Grant in Nigeria Community Based Organization Funding Community Based Organizations Grants Community Based Organizations Grants for Africa Community Based Organizations Grants for Asia Community Based Organizations Grants in Africa Community Based Organizations Grants in Asia Community Based Organizations in Nairobi Community Grants for Nonprofits Community Grants for Nonprofits for Africa Community Grants for Nonprofits for Asia Community Grants for Nonprofits in Africa Community Grants for Nonprofits in Asia Community Service Grants for College Community Service Grants for College for Africa Community Service Grants for College for Asia Community Service Grants for College in Africa Community Service Grants for College in Asia Community Service Grants for High School Students Community Service Grants for High School Students for Africa Community Service Grants for High School Students for Asia Community Service Grants for High School Students in Africa Community Service Grants for High School Students in Asia Companies That Donate Money to Individuals Companies That Give Donations for Raffles Companies That Give Scholarships to International Students Companies That Give Scholarships to International Students for Africa Companies That Give Scholarships to International Students for Asia Companies That Give Scholarships to International Students in Africa Companies That Give Scholarships to International Students in Asia Companies That Sponsor Individual Athletes Companies That Sponsor Individual Athletes for Africa Companies That Sponsor Individual Athletes for Asia Companies That Sponsor Individual Athletes in Africa Companies That Sponsor Individual Athletes in Asia Companies That Sponsor Individuals Companies That Sponsor Individuals for Africa Companies That Sponsor Individuals for Asia Companies That Sponsor Individuals in Africa Companies That Sponsor Individuals in Asia Companies That Sponsor Students Companies That Sponsor Students for Africa Companies That Sponsor Students for Asia Companies That Sponsor Students in Africa Companies That Sponsor Students in Asia Companies That Support Missionaries Companies That Support Missionaries for Africa Companies That Support Missionaries for Asia Companies That Support Missionaries in Africa Companies That Support Missionaries in Asia Companies With Online Donation Requests Company Sponsorship Company Sponsorship for Africa Company Sponsorship for Asia Company Sponsorship in Africa Company Sponsorship in Asia Concept Note Concept Note for Africa Concept Note for Asia Concept Note Format Pdf Concept Note Format Pdf for Africa Concept Note Format Pdf for Asia Concept Note Format Pdf in Africa Concept Note Format Pdf in Asia Concept Note Guidelines Concept Note Guidelines for Africa Concept Note Guidelines for Asia Concept Note Guidelines in Africa Concept Note Guidelines in Asia Concept Note in Africa Concept Note in Asia Concept Note Pdf Concept Note Pdf for Africa Concept Note Pdf for Asia Concept Note Pdf in Africa Concept Note Pdf in Asia Concept Note Sample for an Event Concept Note Sample for an Event for Africa Concept Note Sample for an Event for Asia Concept Note Sample for an Event in Africa Concept Note Sample for an Event in Asia Concept Note Sample Pdf Concept Note Sample Pdf for Africa Concept Note Sample Pdf for Asia Concept Note Sample Pdf in Africa Concept Note Sample Pdf in Asia Concept Note Template Usaid Concept Note Template USAID Concept Note Template USAID for Africa Concept Note Template USAID for Asia Concept Note Template USAID in Africa Concept Note Template USAID in Asia Construction Grants Construction Grants for Africa Construction Grants for Asia Construction Grants in Africa Construction Grants in Asia Contacts of Individual Donors Contacts of Individual Donors for Africa Contacts of Individual Donors for Asia Contacts of Individual Donors in Africa Contacts of Individual Donors in Asia Contacts of Individual Donors Pdf Coronavirus Grants for Families Corporation for National and Community Service Corporation for National and Community Service for Africa Corporation for National and Community Service for Asia Corporation for National and Community Service in Africa Corporation for National and Community Service in Asia Counseling for Pastors Near Me Counseling for Pastors Near Me for Africa Counseling for Pastors Near Me for Asia Counseling for Pastors Near Me in Africa Counseling for Pastors Near Me in Asia Covid Grants for Nonprofits Covid Response Grants Covid-19 $1,000 Grant Covid-19 & Hiv Funding Opportunities Covid-19 - Donations Covid-19 Food Grants Covid-19 Funding Covid-19 Funding Requests and Unsolicited Proposals Covid-19 Grants for Families Covid-19 Nonprofit Resources Covid-19 Recovery Grants for Nonprofits Covid-19 Response Fund Crowdfunding for Education Current Call for Proposals Current Call for Proposals for Africa Current Call for Proposals for Asia Current Call for Proposals in Africa Current Call for Proposals in Asia Current Funds for NGOs Current Funds for Ngos Current Funds for NGOs for Africa Current Funds for NGOs for Asia Current Funds for NGOs in Africa Current Funds for NGOs in Asia Current Grant Opportunities for Ngos Current Grant Opportunities for Non Profits Dairy Loan, Dairy Farming Loans in Kenya, Dairy Business Loan Dap Ghana 2021 Grant Application Forms Dap Grant Centrelink Dap Project Debt & Funding Updates - Mtn Debt & Funding Updates - Mtn Group Delegation of the European Union Department of Education Research Grants Department of Education Research Grants for Africa Department of Education Research Grants for Asia Department of Education Research Grants in Africa Department of Education Research Grants in Asia Desperate for Money to Pay Bills Desperate for Money to Pay Bills for Africa Desperate for Money to Pay Bills for Asia Desperate for Money to Pay Bills in Africa Desperate for Money to Pay Bills in Asia Developing Countries Grants for Water Sanitation and Waste Development Bank Grant Application Form for Africa Development Bank Grant Application Form for Asia Development Bank Grant Application Form in Africa Development Bank Grant Application Form in Asia Difference Between Mtn and Bond Direct Aid Program 2021-2022 Directory of International Funding Agencies Directory of International Funding Agencies for Africa Directory of International Funding Agencies for Asia Directory of International Funding Agencies in Africa Directory of International Funding Agencies in Asia Disability Arts Organisations Disability Grants Disability Grants for College Disability Grants for Nonprofits Disability Grants for Vehicles Disability Programs for Adults Disability Research Fellowship Disability Research Grants Disability Studies Grants Disability Travel Grants Disabled Artist Foundation Do I Have to Pay Back Seog Grant? Do I Have to Pay Taxes on Paypal Donations? Do I Qualify for Any Grants? Do I Qualify for Sassa? Do Ngo Founders Get Paid? Does Paypal Charge for Charity Donations? Does the Un Fund Ngos? Donate to African Schools Donate to Orphans for Africa Donate to Orphans for Asia Donate to Orphans in Africa Donate to Orphans in Asia Donation for Church Building Fund Donation for Church Building Fund for Africa Donation for Church Building Fund for Asia Donation for Church Building Fund in Africa Donation for Church Building Fund in Asia Donation Requests: 45+ Awesome Companies Giving Millions Donations and Grants - Eskom Donations Available Donations Available for Individuals Donations Available to Individuals Donations Available to Ngos Donations Available to Registered Nonprofit Organizations Donations for College Students Donations for College Students for Africa Donations for College Students for Asia Donations for College Students in Africa Donations for College Students in Asia Donations for Individual Donations for Individuals Donations for Individuals in Africa Donations for Individuals in India Donations for Individuals in Kenya Donor Agencies for Education Donor Agencies for Education for Africa Donor Agencies for Education for Asia Donor Agencies for Education in Africa Donor Agencies for Education in Asia Donor Agencies for Schools Donor Agencies for Schools for Africa Donor Agencies for Schools for Asia Donor Agencies for Schools in Africa Donor Agencies for Schools in Asia Donor Funding Agencies for Africa Donor Funding Agencies for Asia Donor Funding Agencies in Africa Donor Funding Agencies in Asia Donor Funding Agencies in Kenya Donor Funding for Churches Donor Funding for Churches for Africa Donor Funding for Churches for Asia Donor Funding for Churches in Africa Donor Funding for Churches in Asia Donors Agencies for Youth Projects Donors for Education Projects Donors for Education Projects for Africa Donors for Education Projects for Asia Donors for Education Projects in Africa Donors for Education Projects in Asia Donors for Youth Projects Donors for Youth Projects in Kenya Donors Funding Orphans Donors Funding Orphans for Africa Donors Funding Orphans for Asia Donors Funding Orphans in Africa Donors Funding Orphans in Asia Donors in Kenya Donors Supporting Education Project in Nigeria Donors Supporting Education Projects in Kenya Drylands Education Fund for Africa Drylands Education Fund for Asia Drylands Education Fund in Africa Drylands Education Fund in Asia Dti Funding for Small Business Dti Funding for Small Business for Africa Dti Funding for Small Business for Asia Dti Funding for Small Business in Africa Dti Funding for Small Business in Asia Dti Grants for Agriculture East to West Missions Grants East to West Missions Grants for Africa East to West Missions Grants for Asia East to West Missions Grants in Africa East to West Missions Grants in Asia Easy Grants to Get Easy Grants to Get for Nonprofits Education Donors for Africa Education Donors for Asia Education Donors in Africa Education Donors in Asia Education Donors in Kenya Education Foundations for Africa Education Foundations for Asia Education Foundations in Africa Education Foundations in Asia Education Foundations in Kenya Education Fund and Grants for Africa Education Fund and Grants for Asia Education Fund and Grants in Africa Education Fund and Grants in Asia Education Fund for Africa Education Fund for Asia Education Fund in Africa Education Fund in Asia Education Funding Agency Education Grants Africa Education Grants Asia Education Grants for Africa Education Grants for Asia Education Grants for NGOs Education Grants for NGOs for Africa Education Grants for NGOs for Asia Education Grants for NGOs in Africa Education Grants for NGOs in Asia Education Grants in Africa Education Grants in Asia Education Grants in India Education Grants in Kenya Education Grants in Nigeria Education Grants in Uganda Education Grants in Zambia Education Grants India Education Grants Kenya Education Grants Nigeria Education Grants Uganda Education NGO Names Education NGOs and Csos for Africa Education NGOs and Csos for Asia Education NGOs and Csos in Africa Education NGOs and Csos in Asia Education Ngos and Csos in Kenya Education NGOs for Africa Education NGOs for Asia Education Ngos in Africa Education NGOs in Africa Education NGOs in Asia Education Sponsors Education Sponsors for Africa Education Sponsors for Asia Education Sponsors for International Students Education Sponsors for International Students for Africa Education Sponsors for International Students for Asia Education Sponsors for International Students in Africa Education Sponsors for International Students in Asia Education Sponsors in Africa Education Sponsors in Asia Education Sponsors in Kerala Education Sponsorship Education Sponsorship Application Form Education Sponsorship Application Form for Africa Education Sponsorship Application Form for Asia Education Sponsorship Application Form in Africa Education Sponsorship Application Form in Asia Education Sponsorship for Africa Education Sponsorship for Asia Education Sponsorship in Africa Education Sponsorship in Asia Education Trust Fund Africa Education Trust Fund Asia Education Trust Fund for Africa Education Trust Fund for Asia Education Trust Fund in Africa Education Trust Fund in Asia Education Trust Fund Kenya Educational Donors and Charities in Africa Educational NGOs for Africa Educational NGOs for Asia Educational Ngos in Africa Educational NGOs in Africa Educational NGOs in Asia Educational Ngos in Kenya Educational Ngos in Lagos Eileen Fisher Women-owned Business Grant Emails of Donors Embassy Funded Projects for Zambia 2021 Embassy Grants Africa Embassy Grants Asia Embassy Grants for Africa Embassy Grants for Asia Embassy Grants in Africa Embassy Grants in Asia Embassy Grants Kenya Embassy Grants Kenya 2021 Embassy Grants Kenya 2022 Embassy Grants Kenya 2023 Embassy Grants Kenya 2024 Embassy of Finland in Kenya Grants Embassy Small Grants for Agriculture Entrepreneurship Funding for Africa Entrepreneurship Funding for Asia Entrepreneurship Funding in Africa Entrepreneurship Funding in Asia Entrepreneurship Funding in Nigeria Entrepreneurship Grants for Africa Entrepreneurship Grants for Asia Entrepreneurship Grants in Africa Entrepreneurship Grants in Africa 2021 Entrepreneurship Grants in Asia Entrepreneurship Grants in Asia 2021 Entrepreneurship Grants in Nigeria 2021 Entrepreneurship Grants in Nigeria 2022 Entrepreneurship Grants in Nigeria 2023 Entrepreneurship Grants in Nigeria 2024 Equity Agricultural Loan Equity Bank Agribusiness Loans Eskom Application Forms for Npo Funds Eskom Funding NGO for Africa Eskom Funding NGO for Asia Eskom Funding NGO in Africa Eskom Funding NGO in Asia Eskom Funding Npo EU Announces Call for Proposals EU Announces Call for Proposals Africa EU Announces Call for Proposals Egypt EU Announces Call for Proposals for Africa EU Announces Call for Proposals for Egypt EU Announces Call for Proposals for Ghana EU Announces Call for Proposals for Kenya EU Announces Call for Proposals for Nigeria EU Announces Call for Proposals for South Africa EU Announces Call for Proposals for Uganda EU Announces Call for Proposals Ghana EU Announces Call for Proposals in Africa EU Announces Call for Proposals in Egypt EU Announces Call for Proposals in Ghana EU Announces Call for Proposals in Kenya EU Announces Call for Proposals in Nigeria EU Announces Call for Proposals in South Africa EU Announces Call for Proposals in Uganda EU Announces Call for Proposals Kenya EU Announces Call for Proposals Nigeria EU Announces Call for Proposals South Africa EU Announces Call for Proposals Uganda EU Call for Proposals 2021 Eu Call for Proposals 2021 Eu Call for Proposals 2021 for Africa Eu Call for Proposals 2021 for Asia Eu Call for Proposals 2021 in Africa Eu Call for Proposals 2021 in Asia Eu Call for Proposals 2022 Eu Call for Proposals 2023 Eu Call for Proposals 2024 EU Call for Proposals Africa EU Call for Proposals Lesotho EU Delegation EU Projects in Lesotho European Commission Call for Proposals 2021 European Commission Call for Proposals 2022 European Commission Call for Proposals 2023 European Commission Call for Proposals 2024 European Commission Grants European Development Fund European Funding for Education and Training European Funding for Education and Training for Africa European Funding for Education and Training for Asia European Funding for Education and Training in Africa European Funding for Education and Training in Asia European Funds and Grants for Africa European Funds and Grants for Africa, Caribbeans, and Pacific European Funds and Grants for Asia European Funds and Grants for Ghana European Funds and Grants for India European Funds and Grants for Kenya European Funds and Grants for Nigeria European Funds and Grants for South Africa European Union Donation for International Development European Union Grants European Union Lesotho Vacancies 2021 Evangelism Grants Evangelism Grants for Africa Evangelism Grants for Asia Evangelism Grants in Africa Evangelism Grants in Asia Faith Based Grants 2021 Faith Based Grants 2021 for Africa Faith Based Grants 2021 for Asia Faith Based Grants 2021 in Africa Faith Based Grants 2021 in Asia Faith Based Grants 2022 Faith Based Grants 2022 for Africa Faith Based Grants 2022 for Asia Faith Based Grants 2022 in Africa Faith Based Grants 2022 in Asia Faith Based Grants 2023 Faith Based Grants for Churches 2021 Faith Based Grants for Churches 2021 for Africa Faith Based Grants for Churches 2021 for Asia Faith Based Grants for Churches 2021 in Africa Faith Based Grants for Churches 2021 in Asia Faith Based Grants for Churches 2022 Faith Based Grants for Churches 2022 for Africa Faith Based Grants for Churches 2022 for Asia Faith Based Grants for Churches 2022 in Africa Faith Based Grants for Churches 2022 in Asia Faith Based Grants for Churches 2023 Faith Based Grants for Ministries Faith Based Grants for Ministries for Africa Faith Based Grants for Ministries for Asia Faith Based Grants for Ministries in Africa Faith Based Grants for Ministries in Asia Faith Based Grants for Nonprofit Organizations Faith Based Grants for Nonprofit Organizations for Africa Faith Based Grants for Nonprofit Organizations for Asia Faith Based Grants for Nonprofit Organizations in Africa Faith Based Grants for Nonprofit Organizations in Asia Faith Based Non Profit Grants Faith Based Non Profit Grants for Africa Faith Based Non Profit Grants for Asia Faith Based Non Profit Grants in Africa Faith Based Non Profit Grants in Asia Famous Preachers Who Struggled With Depression Famous Preachers Who Struggled With Depression for Africa Famous Preachers Who Struggled With Depression for Asia Famous Preachers Who Struggled With Depression in Africa Famous Preachers Who Struggled With Depression in Asia Fao Fisheries & Aquaculture Funding in Africa Fao Fisheries & Aquaculture Funding in Asia Fao Fisheries & Aquaculture Funding in Bangladesh Fao Fisheries & Aquaculture Funding in Developing Countries Fao Fisheries & Aquaculture Funding in India Fao Fisheries & Aquaculture Funding in Kenya Fao Fisheries & Aquaculture Funding in Nigeria Fao Fisheries & Aquaculture Funding in Pakistan Fao Fisheries & Aquaculture Funding in South Africa Fao Fisheries & Aquaculture Grants in Africa Fao Fisheries & Aquaculture Grants in Asia Fao Fisheries & Aquaculture Grants in Bangladesh Fao Fisheries & Aquaculture Grants in Developing Countries Fao Fisheries & Aquaculture Grants in India Fao Fisheries & Aquaculture Grants in Kenya Fao Fisheries & Aquaculture Grants in Nigeria Fao Fisheries & Aquaculture Grants in Pakistan Fao Fisheries & Aquaculture Grants in South Africa Fapa Releases 2021 Grants Farmers for Africa Fapa Releases 2021 Grants Farmers for Asia Fapa Releases 2021 Grants Farmers in Africa Fapa Releases 2021 Grants Farmers in Asia Fapa Releases 2021 Grants for Africa Farmers Fapa Releases 2021 Grants for African Farmers Fapa Releases 2021 Grants for Asia Farmers Farm Africa - Agricultural Small Grants for Kenya Farm Africa - Agricultural Small Grants for Nigeria Farm Africa - Agricultural Small Grants for South Africa Farm Africa - Agricultural Small Grants for Uganda Farm Africa - Small Grants for Agricultural Innovations in East Africa Farm Africa - Small Grants for Agricultural Innovations in Kenya Farm Equipment Grants Farm Equipment Grants for Africa Farm Equipment Grants for Asia Farm Equipment Grants in Africa Farm Equipment Grants in Asia Farm Fencing Grants Farm Fencing Grants for Africa Farm Fencing Grants for Asia Farm Fencing Grants in Africa Farm Fencing Grants in Asia Farm Grants Farm Grants for Africa Farm Grants for Asia Farm Grants for Females Farm Grants for Females 2021 Farm Grants for Females 2021 for Africa Farm Grants for Females 2021 for Asia Farm Grants for Females 2021 in Africa Farm Grants for Females 2021 in Asia Farm Grants for Females 2022 Farm Grants for Females 2023 Farm Grants for Females 2024 Farm Grants for Females for Africa Farm Grants for Females for Asia Farm Grants for Females in Africa Farm Grants for Females in Asia Farm Grants in Africa Farm Grants in Asia Farmers Grants Africa Farmers Grants Asia Farmers Grants for Africa Farmers Grants for Asia Farmers Grants in Africa Farmers Grants in Asia Farmers Grants in India Farmers Grants in Kenya Farmers Grants in Nigeria Farmers Grants in Uganda Farmers Grants India Farmers Grants Kenya Farmers Grants Nigeria Farmers Grants Uganda Farming Grants Africa Farming Grants Asia Farming Grants for Africa Farming Grants for Asia Farming Grants for Beginning Farmers Farming Grants for Beginning Farmers for Africa Farming Grants for Beginning Farmers for Asia Farming Grants for Beginning Farmers in Africa Farming Grants for Beginning Farmers in Asia Farming Grants for Developing Countries Farming Grants for Veterans Farming Grants for Veterans for Africa Farming Grants for Veterans for Asia Farming Grants for Veterans in Africa Farming Grants for Veterans in Asia Farming Grants in Africa Farming Grants in Asia Farming Grants in India Farming Grants in Kenya Farming Grants in Nigeria Farming Grants in Uganda Farming Grants India Farming Grants Kenya Farming Grants Nigeria Farming Grants Uganda Farming Loans in Kenya Fcra Fund for Africa NGO Fcra Fund for Asia NGO Fcra Fund for Indian NGO Fcra Fund NGO for Africa Fcra Fund NGO for Asia Fcra Fund NGO in Africa Fcra Fund NGO in Asia Federal Government Contracts and Grants for Nonprofits Federal Government Grant 2021 Federal Government Grant 2021 for Africa Federal Government Grant 2021 for Asia Federal Government Grant 2021 in Africa Federal Government Grant 2021 in Asia Federal Government Grant 2022 Federal Government Grant 2022 for Africa Federal Government Grant 2022 for Asia Federal Government Grant 2022 in Africa Federal Government Grant 2022 in Asia Federal Government Grant 2023 Federal Government Grants for Africa Federal Government Grants for Asia Federal Government Grants in Africa Federal Government Grants in Africa 2021 Federal Government Grants in Asia Federal Government Grants in Asia 2021 Federal Government Grants in Nigeria Federal Government Grants in Nigeria 2021 Federal Government Grants in Nigeria 2022 Federal Government Grants in Nigeria 2023 Federal Government Grants in Nigeria 2024 Federal Government Poverty Alleviation Grant Federal Small Business Grants Federal Small Business Grants for Africa Federal Small Business Grants for Asia Federal Small Business Grants in Africa Federal Small Business Grants in Asia Fedex Small Business Grant Fedex Small Business Grant for Africa Fedex Small Business Grant for Asia Fedex Small Business Grant in Africa Fedex Small Business Grant in Asia Female Empowerment Organizations Female Empowerment Organizations in India Female Empowerment Organizations Near Me Female Empowerment Organizations Uk Fill Out a Simple Grant Form - Poultry Funding Agencies Fill Out a Simple Grant Form - Poultry Funding Agencies for Africa Fill Out a Simple Grant Form - Poultry Funding Agencies for Asia Fill Out a Simple Grant Form - Poultry Funding Agencies in Africa Fill Out a Simple Grant Form - Poultry Funding Agencies in Asia Fillable Sf 424 R&r Budget Form Financial Aid for Pastors Financial Aid for Pastors for Africa Financial Aid for Pastors for Asia Financial Aid for Pastors in Africa Financial Aid for Pastors in Asia Financial Assistance Application Sample Financial Assistance Application Sample for Africa Financial Assistance Application Sample for Asia Financial Assistance Application Sample in Africa Financial Assistance Application Sample in Asia Financial Assistance for Churches for Africa Financial Assistance for Churches for Asia Financial Assistance for Churches in Africa Financial Assistance for Churches in Asia Financial Assistance for Disabled Adults Financial Assistance for Pastors for Africa Financial Assistance for Pastors for Asia Financial Assistance for Pastors in Africa Financial Assistance for Pastors in Asia Financial Help for Missionaries Financial Help for Missionaries for Africa Financial Help for Missionaries for Asia Financial Help for Missionaries in Africa Financial Help for Missionaries in Asia Financial Help for New Churches Financial Help for New Churches for Africa Financial Help for New Churches for Asia Financial Help for New Churches in Africa Financial Help for New Churches in Asia Financial Help for Pastors Financial Help for Pastors for Africa Financial Help for Pastors for Asia Financial Help for Pastors in Africa Financial Help for Pastors in Asia Financial Help for the Disabled Financial Help for the Disabled: Government and Nonprofit Grants Financial Support for Evangelism Financial Support for Evangelism for Africa Financial Support for Evangelism for Asia Financial Support for Evangelism in Africa Financial Support for Evangelism in Asia Financial Support for Missionaries for Africa Financial Support for Missionaries for Asia Financial Support for Missionaries in Africa Financial Support for Missionaries in Asia Financial Support for Pastor Financial Support for Pastor for Africa Financial Support for Pastor for Asia Financial Support for Pastor in Africa Financial Support for Pastor in Asia Financial Support for Pastor. Financial Support for Pastor. For Africa Financial Support for Pastor. For Asia Financial Support for Pastor. In Africa Financial Support for Pastor. In Asia Financial Support for Pastors for Africa Financial Support for Pastors for Asia Financial Support for Pastors in Africa Financial Support for Pastors in Asia Financing Church Building Project Financing Church Building Project for Africa Financing Church Building Project for Asia Financing Church Building Project in Africa Financing Church Building Project in Asia Financing Opportunities for Renewable Energy Financing Opportunities for Solar Financing Sources for an Agribusiness Enterprise. Financing Water - the United Nations Financing Water - the United Nations Grants for Water Financing Water - the United Nations Wash Funding Financing Water - the United Nations Wash Grants Financing Water - the United Nations Water Grants Financing Water and Sanitation in Developing Countries Find a Sponsor for College Find a Sponsor for College for Africa Find a Sponsor for College for Asia Find a Sponsor for College in Africa Find a Sponsor for College in Asia Find a Sponsor Online Find a Sponsor Online for Africa Find a Sponsor Online for Asia Find a Sponsor Online in Africa Find a Sponsor Online in Asia Find Education Sponsors and Grants Find Me a Sponsor Find Me a Sponsor for Africa Find Me a Sponsor for Asia Find Me a Sponsor in Africa Find Me a Sponsor in Asia Find Private Sponsor Find Private Sponsor for Africa Find Private Sponsor for Asia Find Private Sponsor for Education Find Private Sponsor for Education for Africa Find Private Sponsor for Education for Asia Find Private Sponsor for Education in Africa Find Private Sponsor for Education in Asia Find Private Sponsor in Africa Find Private Sponsor in Asia Find Someone to Sponsor My Education Find Someone to Sponsor My Education for Africa Find Someone to Sponsor My Education for Asia Find Someone to Sponsor My Education in Africa Find Someone to Sponsor My Education in Asia Find Sponsors and Grants Find Sponsors and Grants for Education Find Sponsors for Education Find Sponsors for Education for Africa Find Sponsors for Education for Asia Find Sponsors for Education in Africa Find Sponsors for Education in Asia Find Sponsors for My Business Find Sponsors for My Business for Africa Find Sponsors for My Business for Asia Find Sponsors for My Business in Africa Find Sponsors for My Business in Asia Find Sponsors Online Find Sponsors Online for Africa Find Sponsors Online for Asia Find Sponsors Online in Africa Find Sponsors Online in Asia Finding Grants Through Online Databases Finding Grants Through Online Databases for Africa Finding Grants Through Online Databases for Asia Finding Grants Through Online Databases in Africa Finding Grants Through Online Databases in Asia Fish Farming Grants Fisheries Research Funding Foreign Funding Agencies - Grants Makers Directory‎ Foundation Grants for Africa Foundation Grants for Asia Foundation Grants for Nonprofits Foundation Grants for Nonprofits for Africa Foundation Grants for Nonprofits for Asia Foundation Grants for Nonprofits in Africa Foundation Grants for Nonprofits in Asia Foundation Grants in Africa Foundation Grants in Asia Foundation's in Sierra Leone Foundation's That Support Women's Issues Foundations That Fund Nonprofit Organizations Foundations That Give Grants to Individuals Foundations That Give Grants to Nonprofit Organizations Foundations That Give Grants to Nonprofit Organizations for Africa Foundations That Give Grants to Nonprofit Organizations for Asia Foundations That Give Grants to Nonprofit Organizations in Africa Foundations That Give Grants to Nonprofit Organizations in Asia Foundations That Gives Grants to Africa Churches Foundations That Gives Grants to Asia Churches Foundations That Gives Grants to Churches for Africa Foundations That Gives Grants to Churches for Asia Foundations That Gives Grants to Churches in Africa Foundations That Gives Grants to Churches in Asia Foundations That Support Education for Africa Foundations That Support Education for Asia Foundations That Support Education in Africa Foundations That Support Education in Asia Foundations That Support Education in Developing Countries Foundations That Support Health in Africa Foundations That Support Health in Asia Foundations That Support Health in Developing Countries Free Cars Given Away Free Government Grants Free Government Money Free Government Money for Africa Free Government Money for Asia Free Government Money for Individuals Free Government Money for Individuals for Africa Free Government Money for Individuals for Asia Free Government Money for Individuals in Africa Free Government Money for Individuals in Asia Free Government Money for Low Income Families Free Government Money for Low Income Families for Africa Free Government Money for Low Income Families for Asia Free Government Money for Low Income Families in Africa Free Government Money for Low Income Families in Asia Free Government Money in Africa Free Government Money in Asia Free Government Money Start Business Free Grant Applications Free Grant Applications for Africa Free Grant Applications for Asia Free Grant Applications for Individuals Free Grant Applications in Africa Free Grant Applications in Asia Free Grant Money for Anything Free Grant Money for Anything for Africa Free Grant Money for Anything for Asia Free Grant Money for Anything in Africa Free Grant Money for Anything in Asia Free Grant Money for Bills and Personal Use Free Grant Money for Bills and Personal Use for Africa Free Grant Money for Bills and Personal Use for Asia Free Grant Money for Bills and Personal Use in Africa Free Grant Money for Bills and Personal Use in Asia Free Grant Money to Pay Bills Free Grant Money to Pay Bills for Africa Free Grant Money to Pay Bills for Asia Free Grant Money to Pay Bills in Africa Free Grant Money to Pay Bills in Asia Free Grants for Women Free Money App Free Money App for Africa Free Money App for Asia Free Money App in Africa Free Money App in Asia Free Money Donors Free Money Earning Sites Free Money Earning Sites for Africa Free Money Earning Sites for Asia Free Money Earning Sites in Africa Free Money Earning Sites in Asia Free Money Farmers Free Money Farmers for Africa Free Money Farmers for Asia Free Money Farmers in Africa Free Money Farmers in Asia Free Money for Bills Fast Free Money for Bills Fast for Africa Free Money for Bills Fast for Asia Free Money for Bills Fast in Africa Free Money for Bills Fast in Asia Free Money for Nonprofits Free Money for Nonprofits for Africa Free Money for Nonprofits for Asia Free Money for Nonprofits in Africa Free Money for Nonprofits in Asia Free Money Mailed to Me Free Money Mailed to Me for Africa Free Money Mailed to Me for Asia Free Money Mailed to Me in Africa Free Money Mailed to Me in Asia Free Money Mission Trips Free Money Mission Trips for Africa Free Money Mission Trips for Asia Free Money Mission Trips in Africa Free Money Mission Trips in Asia Free Money Reseverd by Govt. | Get Access Online Now Free Money Reseverd by Govt. | Get Access Online Now for Africa Free Money Reseverd by Govt. | Get Access Online Now for Asia Free Money Reseverd by Govt. | Get Access Online Now in Africa Free Money Reseverd by Govt. | Get Access Online Now in Asia Free Money Sent to Me | Search Free Money Sent to Me Free Money Sent to Me | Search Free Money Sent to Me for Africa Free Money Sent to Me | Search Free Money Sent to Me for Asia Free Money Sent to Me | Search Free Money Sent to Me in Africa Free Money Sent to Me | Search Free Money Sent to Me in Asia Free Money to Individuals Free Money to Start a Small Business Free Money to Start a Small Business for Africa Free Money to Start a Small Business for Asia Free Money to Start a Small Business in Africa Free Money to Start a Small Business in Asia Free Paypal Money Now Free Paypal Money Now for Africa Free Paypal Money Now for Asia Free Paypal Money Now in Africa Free Paypal Money Now in Asia Free Stuff Disabled People Friends of Africa Friends of Africa Grants Friends of Asia Friends of Asia Grants Friends of for Africa Friends of for Asia Friends of Grants for Africa Friends of Grants for Asia Friends of Grants in Africa Friends of Grants in Asia Friends of in Africa Friends of in Asia Friends of Malawi Friends of Malawi Grants Full Education Sponsorship Full Education Sponsorship for Africa Full Education Sponsorship for Asia Full Education Sponsorship in Africa Full Education Sponsorship in Asia Fully Funded Workshops 2021 for Africa Fully Funded Workshops 2021 for Asia Fully Funded Workshops 2021 in Africa Fully Funded Workshops 2021 in Asia Fully Funded Workshops 2022 for Africa Fully Funded Workshops 2022 for Asia Fully Funded Workshops 2022 in Africa Fully Funded Workshops 2022 in Asia Fully Funded Workshops 2023 in Africa Fully Funded Youth Opportunities 2021 Fully Funded Youth Opportunities 2021 for Africa Fully Funded Youth Opportunities 2021 for Asia Fully Funded Youth Opportunities 2021 in Africa Fully Funded Youth Opportunities 2021 in Asia Fully Funded Youth Opportunities 2022 Fully Funded Youth Opportunities 2022 for Africa Fully Funded Youth Opportunities 2022 for Asia Fully Funded Youth Opportunities 2022 in Africa Fully Funded Youth Opportunities 2022 in Asia Fully Funded Youth Opportunities 2023 Fund for Local Initiatives Africa Fund for Local Initiatives Asia Fund for Women Fund Request Proposal Sample Fund Request Proposal Sample for Africa Fund Request Proposal Sample for Asia Fund Request Proposal Sample in Africa Fund Request Proposal Sample in Asia Funded Project Proposal 2021 Funding & Grants for Children With Disabilities Funding & Grants for Children With Disabilities in Kenya Funding & Grants for Children With Disabilities Worldwide Funding - Ikhala Trust Funding 2021 Funding 4 NGOs Funding 4 NGOs for Africa Funding 4 NGOs for Asia Funding 4 NGOs in Africa Funding 4 NGOs in Asia Funding Agencies for Educational Institutions Funding Agencies for Educational Institutions for Africa Funding Agencies for Educational Institutions for Asia Funding Agencies for Educational Institutions in Africa Funding Agencies for Educational Institutions in Asia Funding Agencies for International Research Funding Agencies for NGO in Dubai Funding Agencies for Poultry Grants - Find Funding for Africa Funding Agencies for Poultry Grants - Find Funding for Asia Funding Agencies for Poultry Grants - Find Funding in Africa Funding Agencies for Poultry Grants - Find Funding in Asia Funding Agencies for Poultry Grants in Africa - Find Funding Funding Agencies for Poultry Grants in Asia - Find Funding Funding Agencies for Rural Development Funding Agencies for Rural Development for Africa Funding Agencies for Rural Development for Asia Funding Agencies for Rural Development in Africa Funding Agencies for Rural Development in Asia Funding Agencies Sa Funding Agencies South Africa Funding Application Forms for Npos Funding Available for Missionaries Funding Available for Missionaries for Africa Funding Available for Missionaries for Asia Funding Available for Missionaries in Africa Funding Available for Missionaries in Asia Funding Directory Funding Education in Developing Countries Funding Focus - the Vodacom Foundation Funding Funding Focus - the Vodacom Foundation Grants Funding for Agricultural Projects for Africa Funding for Agricultural Projects for Asia Funding for Agricultural Projects in Africa Funding for Agricultural Projects in Africa 2021 Funding for Agricultural Projects in Africa 2022 Funding for Agricultural Projects in Africa 2023 Funding for Agricultural Projects in Africa 2024 Funding for Agricultural Projects in Asia Funding for Agricultural Projects in Asia 2021 Funding for Agricultural Projects in Asia 2022 Funding for Agricultural Startups Funding for Aquaculture Projects in Africa Funding for Beekeeping Projects Funding for Beekeeping Projects for Africa Funding for Beekeeping Projects for Asia Funding for Beekeeping Projects in Africa Funding for Beekeeping Projects in Asia Funding for Biogas Construction Project Funding for Biogas Projects in Africa Funding for Business Start Up Funding for Business Start Up for Africa Funding for Business Start Up for Asia Funding for Business Start Up in Africa Funding for Business Start Up in Asia Funding for Cbo Projects in Africa Funding for Charities Working for Africa Funding for Charities Working for Asia Funding for Charities Working in Africa Funding for Charities Working in Asia Funding for Churches for Africa Funding for Churches for Asia Funding for Churches in Africa Funding for Churches in Asia Funding for Education in Africa Funding for Education in Asia Funding for Education in Egypt Funding for Education in Ghana Funding for Education in India Funding for Education in Kenya Funding for Education in Nigeria Funding for Education in Pakistan Funding for Education in South Africa Funding for Education in Uganda Funding for Education Projects Funding for Education Projects for Africa Funding for Education Projects for Asia Funding for Education Projects in Africa Funding for Education Projects in Asia Funding for Education Projects in Developing Countries Funding for Education Projects in Egypt Funding for Education Projects in Ghana Funding for Education Projects in India Funding for Education Projects in Kenya Funding for Education Projects in Nigeria Funding for Education Projects in Pakistan Funding for Education Projects in South Africa Funding for Education Projects in Uganda Funding for Educational Programs Funding for Educational Programs for Africa Funding for Educational Programs for Asia Funding for Educational Programs in Africa Funding for Educational Programs in Asia Funding for Emerging Farmers in South Africa 2021 Funding for Emerging Farmers in South Africa 2022 Funding for Emerging Farmers in South Africa 2023 Funding for Emerging Farmers in South Africa 2024 Funding for Environmental Projects for Africa Funding for Environmental Projects for Asia Funding for Environmental Projects in Africa Funding for Environmental Projects in Asia Funding for Environmental Projects in Kenya Funding for Evangelism and Mission Funding for Evangelism and Mission for Africa Funding for Evangelism and Mission for Asia Funding for Evangelism and Mission in Africa Funding for Evangelism and Mission in Asia Funding for Female Entrepreneurs for Africa Funding for Female Entrepreneurs for Asia Funding for Female Entrepreneurs in Africa Funding for Female Entrepreneurs in Asia Funding for Female Entrepreneurs in South Africa Funding for Fish Farming in Africa Funding for Health Projects in Africa Funding for Human Rights NGOs in Africa Funding for Human Rights NGOs in Egypt Funding for Human Rights NGOs in Ghana Funding for Human Rights NGOs in Kenya Funding for Human Rights NGOs in Nigeria Funding for Human Rights NGOs in Senegal Funding for Human Rights NGOs in South Africa Funding for Human Rights NGOs in Uganda Funding for Human Rights NGOs in West Africa Funding for International Development Projects Funding for International Development Projects for Africa Funding for International Development Projects for Asia Funding for International Development Projects in Africa Funding for International Development Projects in Asia Funding for Missionaries Funding for Missionaries for Africa Funding for Missionaries for Asia Funding for Missionaries in Africa Funding for Missionaries in Asia Funding for NGO Funding for NGO for Africa Funding for NGO for Asia Funding for NGO in Africa Funding for NGO in Asia Funding for Ngo Projects in Africa Funding for Nonprofit Startups Funding for Nonprofit Startups for Africa Funding for Nonprofit Startups for Asia Funding for Nonprofit Startups in Africa Funding for Nonprofit Startups in Asia Funding for Nonprofits Funding for Nonprofits for Africa Funding for Nonprofits for Asia Funding for Nonprofits in Africa Funding for Nonprofits in Asia Funding for Npo in Africa 2021 Funding for Npo in Asia 2021 Funding for Npo in South Africa Funding for Npo in South Africa 2021 Funding for Npo in South Africa 2022 Funding for Projects in Ghana 2021 Funding for Projects in Ghana 2022 Funding for Projects in Ghana 2023 Funding for Projects in Ghana 2024 Funding for Renewable Energy Projects in Developing Countries 2021 Funding for Renewable Energy Projects in Developing Countries 2022 Funding for Renewable Energy Projects in Developing Countries 2023 Funding for Small Scale Projects in Zambia Funding for Small-scale Farms: Tips Funding for Solar Energy Projects in Africa Funding for Start Ups Funding for Startups Funding for Startups in Zambia Funding for Tree Planting Funding for Water Projects for Africa Funding for Water Projects for Asia Funding for Water Projects in Africa Funding for Water Projects in Asia Funding for Water Projects in Developing Countries Funding for Water Projects in Egypt Funding for Water Projects in India Funding for Water Projects in Kenya Funding for Water Projects in Nigeria Funding for Water Projects in Pakistan Funding for Water Projects in South Africa Funding for Water Projects in Uganda Funding for Women Projects Funding for Women's Business in South Africa Funding for Women's Initiatives Funding for Youth Projects 2021 for Africa Funding for Youth Projects 2021 for Asia Funding for Youth Projects 2021 in Africa Funding for Youth Projects 2021 in Asia Funding for Youth Projects for Africa Funding for Youth Projects for Asia Funding for Youth Projects in Africa Funding for Youth Projects in Africa 2021 Funding for Youth Projects in Africa 2022 Funding for Youth Projects in Africa 2023 Funding for Youth Projects in Africa 2024 Funding for Youth Projects in Asia Funding for Youth Projects in Asia 2021 Funding for Youth Projects in Asia 2022 Funding for Youth Projects in Kenya Funding for Youth Projects in Uganda Funding From Embassy of Finland in Kenya Funding Grants for NGOs Funding Grants for NGOs for Africa Funding Grants for NGOs for Asia Funding Grants for NGOs in Africa Funding Grants for NGOs in Asia Funding Mix for Nonprofits Funding Mix for Nonprofits for Africa Funding Mix for Nonprofits for Asia Funding Mix for Nonprofits in Africa Funding Mix for Nonprofits in Asia Funding NGO Funding Opportunites Kenya Funding Opportunities Funding Opportunities - Impact Your Community Funding Opportunities 2021 Funding Opportunities 2021 | Find Open Calls for Proposals‎ Funding Opportunities 2022 Funding Opportunities 2022 | Find Open Calls for Proposals‎ Funding Opportunities 2023 Funding Opportunities 2024 Funding Opportunities and Grants for NGOs Funding Opportunities and Grants for NGOs for Africa Funding Opportunities and Grants for NGOs for Asia Funding Opportunities and Grants for NGOs in Africa Funding Opportunities and Grants for NGOs in Asia Funding Opportunities for Africa 2021 Funding Opportunities for Asia 2021 Funding Opportunities for Csos for Africa Funding Opportunities for Csos for Asia Funding Opportunities for Csos in Africa Funding Opportunities for Csos in Africa and Africa Funding Opportunities for Csos in Africa and Developing Countries Funding Opportunities for Csos in Asia Funding Opportunities for Csos in Asia and Asia Funding Opportunities for Entrepreneurs Across Africa Funding Opportunities for Entrepreneurs and NGOs Funding Opportunities for Entrepreneurs and NGOs 2021 Funding Opportunities for Entrepreneurs and NGOs 2022 Funding Opportunities for NGOs Funding Opportunities for Ngos Funding Opportunities for NGOs 2021 Funding Opportunities for NGOs 2022 Funding Opportunities for NGOs for Africa Funding Opportunities for NGOs for Asia Funding Opportunities for Ngos in Africa Funding Opportunities for NGOs in Africa Funding Opportunities for Ngos in Africa 2021 Funding Opportunities for NGOs in Africa 2021 Funding Opportunities for NGOs in Africa 2022 Funding Opportunities for Ngos in Africa 2022 Funding Opportunities for NGOs in Africa 2023 Funding Opportunities for Ngos in Africa 2023 Funding Opportunities for NGOs in Africa 2024 Funding Opportunities for Ngos in Africa 2024 Funding Opportunities for NGOs in Asia Funding Opportunities for NGOs in Asia 2021 Funding Opportunities for NGOs in Asia 2022 Funding Opportunities for Ngos in Kenya Funding Opportunities for Ngos in Sa Funding Opportunities for Ngos in South Africa Funding Opportunities for Ngos Kenya Funding Opportunities for Water and Sanitation Projects Funding Opportunities From Canada for Women Focused NGOs Funding Opportunities From Canada for Women Focused NGOs for Africa Funding Opportunities From Canada for Women Focused NGOs for Asia Funding Opportunities From Canada for Women Focused NGOs in Africa Funding Opportunities From Canada for Women Focused NGOs in Asia Funding Opportunities in 2021 Funding Opportunities in Africa Funding Opportunities in Africa 2021 Funding Opportunities in Asia Funding Opportunities in Asia 2021 Funding Opportunities in Ghana 2021 Funding Opportunities in Ghana 2022 Funding Opportunities in Ghana 2023 Funding Opportunities in Ghana 2024 Funding Opportunities in India Funding Opportunities in Kenya Funding Opportunities in Kenya 2021 Funding Opportunities in Kenya 2022 Funding Opportunities in Kenya 2023 Funding Opportunities in Nigeria Funding Opportunities in Pakistan Funding Opportunities in South Africa Funding Opportunities in Uganda Funding Opportunities Sa Funding Opportunities South Africa Funding Opportunities | Find Open Calls for Proposals‎ 2021 Funding Opportunities | Find Open Calls for Proposals‎ 2022 Funding Opportunity for NGO 2021 Funding Opportunity for NGO 2022 Funding Options for NGOs Funding Options for NGOs for Africa Funding Options for NGOs for Asia Funding Options for NGOs in Africa Funding Options for NGOs in Asia Funding Organisations Funding Organisations for Africa Funding Organisations for Asia Funding Organisations in Africa Funding Organisations in Asia Funding Organizations - Helping Children & Youth Funding Organizations - Helping Children & Youth in Africa Funding Organizations Helping Children & Youth Funding Organizations Helping Children & Youth in Africa Funding Organizations in Norway Funding Programmes and Open Calls Funding Small-scale Projects From German Embassy Kenya Funding Solar Projects in Africa Funding Sources for Mission Trips Funding Sources for Mission Trips for Africa Funding Sources for Mission Trips for Asia Funding Sources for Mission Trips in Africa Funding Sources for Mission Trips in Asia Funding Sources for Non Profit Organizations Funding Sources for Non Profit Organizations for Africa Funding Sources for Non Profit Organizations for Asia Funding Sources for Non Profit Organizations in Africa Funding Sources for Non Profit Organizations in Asia Funding Sources Kenya Funding Sources of Non-governmental Organizations Pdf Funding Sources of Non-governmental Organizations Pdf for Africa Funding Sources of Non-governmental Organizations Pdf for Asia Funding Sources of Non-governmental Organizations Pdf in Africa Funding Sources of Non-governmental Organizations Pdf in Asia Funding Water Projects in Africa Funding Water Projects in Egypt Funding Water Projects in India Funding Water Projects in Kenya Funding Water Projects in Nigeria Funding Water Projects in Pakistan Funding Water Projects in South Africa Funding Water Projects in Uganda Funding | Open Society Foundation for South Africa Funds 4 Africa | Grants and Opportunities for Africa Funds for Cbos Funds for Cbos in Africa Funds for Disability Projects Funds for Education Ngos Funds for Education NGOs Funds for Education NGOs for Africa Funds for Education NGOs for Asia Funds for Education Ngos in Africa Funds for Education NGOs in Africa Funds for Education NGOs in Asia Funds for Education Ngos in Kenya Funds for Education Projects Funds for Education Projects for Africa Funds for Education Projects for Asia Funds for Education Projects in Africa Funds for Education Projects in Asia Funds for Education Projects in India Funds for New NGO Funds for NGO 2021 Funds for NGO 2022 Funds for NGO 2023 Funds for NGO 2024 Funds for NGOs Funds for Ngos Funds for Ngos 2021 Funds for NGOs 2021 Funds for NGOs 2021 for Africa Funds for NGOs 2021 for Asia Funds for NGOs 2021 in Africa Funds for NGOs 2021 in Asia Funds for Ngos 2022 Funds for NGOs 2022 Funds for NGOs 2022 for Africa Funds for NGOs 2022 for Asia Funds for NGOs 2022 in Africa Funds for NGOs 2022 in Asia Funds for NGOs 2023 Funds for Ngos 2023 Funds for NGOs 2024 Funds for Ngos 2024 Funds for NGOs Africa Funds for Ngos Africa Funds for NGOs Asia Funds for NGOs Egypt Funds for Ngos Egypt Funds for NGOs for Africa Funds for NGOs for Asia Funds for NGOs in Africa Funds for Ngos in Africa Funds for NGOs in Africa 2021 Funds for NGOs in Asia Funds for NGOs in Asia 2021 Funds for NGOs in Developing Countries Funds for Ngos in Developing Countries Funds for NGOs in Developing Countries 2021 Funds for Ngos in Developing Countries 2021 Funds for NGOs in Developing Countries 2022 Funds for Ngos in Developing Countries 2022 Funds for NGOs in Education Funds for Ngos in Education Funds for Ngos in Education 2021 Funds for NGOs in Education 2021 Funds for NGOs in Education 2021 for Africa Funds for NGOs in Education 2021 for Asia Funds for NGOs in Education 2021 in Africa Funds for NGOs in Education 2021 in Asia Funds for NGOs in Education 2022 Funds for Ngos in Education 2022 Funds for NGOs in Education for Africa Funds for NGOs in Education for Asia Funds for NGOs in Education in Africa Funds for NGOs in Education in Asia Funds for NGOs in Egypt Funds for Ngos in Egypt Funds for NGOs in Ethiopia Funds for Ngos in Ethiopia Funds for NGOs in India Funds for Ngos in India Funds for NGOs in Kenya Funds for Ngos in Kenya Funds for NGOs in Nigeria Funds for Ngos in Nigeria Funds for Ngos in Nigeria 2021 Funds for Ngos in Nigeria 2022 Funds for NGOs in Pakistan Funds for Ngos in Pakistan Funds for NGOs in South Africa Funds for Ngos in South Africa Funds for NGOs in Uganda Funds for Ngos in Uganda Funds for NGOs India Funds for Ngos India Funds for NGOs Kenya Funds for Ngos Kenya Funds for NGOs Nigeria Funds for Ngos Nigeria Funds for NGOs Pakistan Funds for Ngos Pakistan Funds for NGOs Premium Login Funds for Ngos Premium Login Funds for NGOs South Africa Funds for Ngos South Africa Funds for Ngos Tanzania Funds for NGOs Uganda Funds for Ngos Uganda Funds for Orphans Funds for Orphans for Africa Funds for Orphans for Asia Funds for Orphans in Africa Funds for Orphans in Asia Funds for Poultry Farming Project Funds for Poultry Farming Project for Africa Funds for Poultry Farming Project for Asia Funds for Poultry Farming Project in Africa Funds for Poultry Farming Project in Asia Funds for Youth Projects in Africa 2021 Funds for Youth Projects in Africa 2022 Funds for Youth Projects in Africa 2023 FundsforNGOs - Grants and Resources for Sustainability Fundsforngos - Grants and Resources for Sustainability FundsforNGOs - Grants and Resources for Sustainability for Africa FundsforNGOs - Grants and Resources for Sustainability for Asia FundsforNGOs - Grants and Resources for Sustainability in Africa FundsforNGOs - Grants and Resources for Sustainability in Asia FundsforNGOs 2021 FundsforNGOs 2021 for Africa FundsforNGOs 2021 for Asia FundsforNGOs 2021 in Africa FundsforNGOs 2021 in Asia FundsforNGOs Premium FundsforNGOs Premium for Africa FundsforNGOs Premium for Asia FundsforNGOs Premium in Africa FundsforNGOs Premium in Asia Garden Grants and Crowdfunding: Seedmoney Can Help You Grow! Garden Grants and Crowdfunding: Seedmoney Can Help You Grow! For Africa Garden Grants and Crowdfunding: Seedmoney Can Help You Grow! For Asia Garden Grants and Crowdfunding: Seedmoney Can Help You Grow! In Africa Garden Grants and Crowdfunding: Seedmoney Can Help You Grow! In Asia General Operating Grants for Nonprofits Generous Support for Individuals in Need Generous Support for Individuals in Need for Africa Generous Support for Individuals in Need for Asia Generous Support for Individuals in Need in Africa Generous Support for Individuals in Need in Asia Generous Support for Individuals in Need in Kenya German Embassy Funding for Ngos German Embassy Ghana Small Grants German Embassy in Uganda Grants German Embassy Kenya German Embassy Kenya Funding German Embassy Kenya Grants German Embassy Lesotho German Embassy Small Scale Grants Kenya German Embassy Small Scale Grants Kenya 2021 German Embassy Small Scale Projects German Embassy Small-scale Grants Kenya German Sponsors German Sponsors for Africa German Sponsors for Asia German Sponsors in Africa German Sponsors in Asia Get a Farming Loan in Kenya Get Free Cash by Mail Get Free Cash by Mail for Africa Get Free Cash by Mail for Asia Get Free Cash by Mail in Africa Get Free Cash by Mail in Asia Get Free Cash in the Mail Get Free Cash in the Mail for Africa Get Free Cash in the Mail for Asia Get Free Cash in the Mail in Africa Get Free Cash in the Mail in Asia Get Free Money Right Now Get Free Money Right Now for Africa Get Free Money Right Now for Asia Get Free Money Right Now in Africa Get Free Money Right Now in Asia Get Funding | Find Foundation Grants | Find the Right Funders‎ Get Funding | Find Foundation Grants | Find the Right Funders‎ for Africa Get Funding | Find Foundation Grants | Find the Right Funders‎ for Asia Get Funding | Find Foundation Grants | Find the Right Funders‎ in Africa Get Funding | Find Foundation Grants | Find the Right Funders‎ in Asia Get Help From Disability Grants - Need Help Paying Bills Get Money for Free Get Money for Free for Africa Get Money for Free for Asia Get Money for Free in Africa Get Money for Free in Asia Get Money for Free in Kenya Get Money for Free in Nigeria Get Money in My Bank Account Now Get Money in My Bank Account Now for Africa Get Money in My Bank Account Now for Asia Get Money in My Bank Account Now in Africa Get Money in My Bank Account Now in Asia Get Money in Your Bank Account Now Free Get Money in Your Bank Account Now Free 2021 Get Money in Your Bank Account Now Free 2021 for Africa Get Money in Your Bank Account Now Free 2021 for Asia Get Money in Your Bank Account Now Free 2021 in Africa Get Money in Your Bank Account Now Free 2021 in Asia Get Money in Your Bank Account Now Free 2022 Get Money in Your Bank Account Now Free 2022 for Africa Get Money in Your Bank Account Now Free 2022 for Asia Get Money in Your Bank Account Now Free 2022 in Africa Get Money in Your Bank Account Now Free 2022 in Asia Get Money in Your Bank Account Now Free 2023 Get Money in Your Bank Account Now Free Africa Get Money in Your Bank Account Now Free Asia Get Money in Your Bank Account Now Free for Africa Get Money in Your Bank Account Now Free for Asia Get Money in Your Bank Account Now Free in Africa Get Money in Your Bank Account Now Free in Asia Get Money in Your Bank Account Now Free Uk Get Ngo Projects Get NGO Projects Get NGO Projects for Africa Get NGO Projects for Asia Get NGO Projects in Africa Get NGO Projects in Asia Get Paid to Be a Beekeeper Get Paid to Be a Beekeeper for Africa Get Paid to Be a Beekeeper for Asia Get Paid to Be a Beekeeper in Africa Get Paid to Be a Beekeeper in Asia Get Personal Donations Online Getting Donations From Companies Girl Empowerment Organizations Girlboss Foundation Grant Global Education Grants Global Education Grants for Africa Global Education Grants for Asia Global Education Grants in Africa Global Education Grants in Asia Global Evangelism Fund Global Evangelism Fund for Africa Global Evangelism Fund for Asia Global Evangelism Fund in Africa Global Evangelism Fund in Asia Global Fund for Children Global Fund for Widows Global Fund for Women Global Fund for Women Grant Application Global Fund for Women Jobs Global Fund for Women Number Global Fund for Women Phone Number Global Fund for Women Types of Grants Available Global Fund for Women's - Funding Opportunities Global Fund for Women's Empowerment Global Fund for Women's Empowerment for Africa Global Fund for Women's Empowerment for Asia Global Fund for Women's Empowerment in Africa Global Fund for Women's Empowerment in Asia Global Fund Grants Global Fund Grants for Africa Global Fund Grants for Asia Global Fund Grants in Africa Global Fund Grants in Asia Global Grant Fund Global Grant Fund Offer Global Grant Fund Offer for Africa Global Grant Fund Offer for Asia Global Grant Fund Offer in Africa Global Grant Fund Offer in Asia Global Youth Empowerment Fund Global Youth Empowerment Fund Grants Go Fund Me Education Examples Gofundme Going Back to School at 50 Grants Golden Bridge Grant in Nigeria Google Sponsorship Google Sponsorship for Africa Google Sponsorship for Asia Google Sponsorship in Africa Google Sponsorship in Asia Government and Nonprofit Grants Government Assistance for Special Needs Child Government Funding for Startups in India Government Grants Government Grants - Free Money | Government Gives You Free Money Government Grants and Loans Government Grants for Artists Government Grants for Cattle Farmers Government Grants for Cattle Farmers for Africa Government Grants for Cattle Farmers for Asia Government Grants for Cattle Farmers in Africa Government Grants for Cattle Farmers in Asia Government Grants for Individuals Government Grants for Individuals - Individuals With Disabilities Government Grants for Individuals for Africa Government Grants for Individuals for Asia Government Grants for Individuals Free Money Government Grants for Individuals Free Money for Africa Government Grants for Individuals Free Money for Asia Government Grants for Individuals Free Money in Africa Government Grants for Individuals Free Money in Asia Government Grants for Individuals in Africa Government Grants for Individuals in Asia Government Grants for Individuals With Disabilities Government Grants for Individuals With Disabilities for Africa Government Grants for Individuals With Disabilities for Asia Government Grants for Individuals With Disabilities in Africa Government Grants for Individuals With Disabilities in Asia Government Grants for Nonprofits Government Grants for Orphans Government Grants for Orphans for Africa Government Grants for Orphans for Asia Government Grants for Orphans in Africa Government Grants for Orphans in Asia Government Grants for Women Over 50 Government Grants in Nigeria 2021 Government Grants in Nigeria 2022 Government Grants Nonprofit Government Hardship Grants Government Hardship Grants for Africa Government Hardship Grants for Asia Government Hardship Grants in Africa Government Hardship Grants in Asia Government Money for Individual Woman in Kenya Government Personal Grants | Personal Grants for Individuals Government Request for Proposal Government Request for Proposal for Africa Government Request for Proposal for Asia Government Request for Proposal in Africa Government Request for Proposal in Asia Government Schemes for Entrepreneurship Development in India Grant 2021 History Channel Grant 2021 Tv Series Grant 2022 History Channel Grant 2022 Tv Series Grant 2023 History Channel Grant 2023 Tv Series Grant 2024 History Channel Grant 2024 Tv Series Grant Application Form Pdf Grant for Church Project Grant for Church Project for Africa Grant for Church Project for Asia Grant for Church Project in Africa Grant for Church Project in Asia Grant for Poverty Eradication Grant for Women and Girls Grant Funding for Agriculture - Search Grant Funding for Agriculture‎ Grant Funding for Renewable Energy Projects Grant Funding for Youth Programs Grant Funding for Youth Programs for Africa Grant Funding for Youth Programs for Asia Grant Funding for Youth Programs in Africa Grant Funding for Youth Programs in Asia Grant Funding Opportunities for Youths and Youth Organizations Grant Funding Opportunities for Youths and Youth Organizations for Africa Grant Funding Opportunities for Youths and Youth Organizations for Asia Grant Funding Opportunities for Youths and Youth Organizations in Africa Grant Funding Opportunities for Youths and Youth Organizations in Asia Grant Funding Opportunities for Youths and Youth Organizations in India Grant Funding Opportunities for Youths and Youth Organizations in Kenya Grant Funding Opportunities for Youths and Youth Organizations in Nigeria Grant Money for Africa Grant Money for Asia Grant Money in Africa Grant Money in Asia Grant Money to Build a Church Grant Money to Build a Church for Africa Grant Money to Build a Church for Asia Grant Money to Build a Church in Africa Grant Money to Build a Church in Asia Grant Opportunities Grant Opportunities for Africa Grant Opportunities for Asia Grant Opportunities for Kenya Grant Opportunities for Pacific Islands Grant Opportunities in Africa Grant Opportunities in Asia Grant Opportunities Tea Grant Opportunities to Tackle the Coronavirus Outbreak Grant or Sponsor Rural Agricultural Projects in Sierra Leone West Africa. Grant Organizations Grant Proposal Submission Form Grant Proposal Submission Form for Africa Grant Proposal Submission Form for Asia Grant Proposal Submission Form in Africa Grant Proposal Submission Form in Asia Grant Request for Poultry Farmers Grant Request for Poultry Farmers for Africa Grant Request for Poultry Farmers for Asia Grant Request for Poultry Farmers in Africa Grant Request for Poultry Farmers in Asia Grant to Support Peasant Farmers Grant to Support Peasant Farmers for Africa Grant to Support Peasant Farmers for Asia Grant to Support Peasant Farmers in Africa Grant to Support Peasant Farmers in Asia Grants - African Power Grants - Foundation for Food and Agriculture Research Grants - International Fund for Agricultural Development Grants - Youth Opportunities Grants 2021 Grants 2021 for Africa Grants 2021 for Asia Grants 2021 in Africa Grants 2021 in Asia Grants 2022 Grants 2023 Grants 2024 Grants Agriculture Africa Grants and Funding for Africa Grants and Funding for Asia Grants and Funding for Developing Countries Grants and Funding for Non-profit Organizations Grants and Funding for Youth-based Programs 2021 Grants and Funding for Youth-based Programs 2022 Grants and Funding for Youth-based Programs 2023 Grants and Funding for Youth-based Programs 2024 Grants and Funding in Africa Grants and Funding in Asia Grants and Loans for Farmers Grants and Opportunities for Africa Grants and Opportunities for Asia Grants and Opportunities in Africa Grants and Opportunities in Asia Grants Being Offered in Kenya Grants Civil Society Organizations for Africa Grants Civil Society Organizations for Asia Grants Civil Society Organizations in Africa Grants Civil Society Organizations in Asia Grants Embassy of Finland in Kenya Grants Entrepreneurs 2021 for Africa Grants Entrepreneurs 2021 for Asia Grants Entrepreneurs 2021 in Africa Grants Entrepreneurs 2021 in Asia Grants Entrepreneurs 2022 for Africa Grants Entrepreneurs 2022 for Asia Grants Entrepreneurs 2022 in Africa Grants Entrepreneurs 2022 in Asia Grants Entrepreneurs for Africa Grants Entrepreneurs for Asia Grants Entrepreneurs in Africa Grants Entrepreneurs in Asia Grants Farmers 2021 for Africa Grants Farmers 2021 for Asia Grants Farmers 2021 in Africa Grants Farmers 2021 in Asia Grants Farmers 2022 for Africa Grants Farmers 2022 for Asia Grants Farmers 2022 in Africa Grants Farmers 2022 in Asia Grants for 2021 Grants for 2022 Grants for 2023 Grants for 2024 Grants for a Woman Over 50 for a Small Business Grants for Africa Grants for Africa 2021 Grants for Africa 2022 Grants for Africa 2023 Grants for Africa 2024 Grants for Africa Civil Society Organizations Grants for Africa Entrepreneurs Grants for Africa Entrepreneurs 2021 Grants for Africa Entrepreneurs 2022 Grants for Africa Farmers 2021 Grants for Africa Farmers 2022 Grants for African Entrepreneurs Grants for African Entrepreneurs 2021 Grants for African Entrepreneurs 2022 Grants for African Entrepreneurs 2023 Grants for African Entrepreneurs 2024 Grants for African Farmers 2021 Grants for African Farmers 2022 Grants for African Farmers 2023 Grants for African Farmers 2024 Grants for African Ngos Grants for Agriculture in Africa Grants for Agriculture Projects for Africa Grants for Agriculture Projects for Asia Grants for Agriculture Projects in Africa Grants for Agriculture Projects in Africa 2021 Grants for Agriculture Projects in Africa 2022 Grants for Agriculture Projects in Africa 2023 Grants for Agriculture Projects in Africa 2024 Grants for Agriculture Projects in Asia Grants for Agriculture Projects in Asia 2021 Grants for Agriculture Projects in Asia 2022 Grants for Anything Grants for Anything for Africa Grants for Anything for Asia Grants for Anything in Africa Grants for Anything in Asia Grants for Asia Grants for Asia 2021 Grants for Asia 2022 Grants for Asia Civil Society Organizations Grants for Asia Entrepreneurs Grants for Asia Entrepreneurs 2021 Grants for Asia Entrepreneurs 2022 Grants for Asia Farmers 2021 Grants for Asia Farmers 2022 Grants for Assisting the Poor for Africa Grants for Assisting the Poor for Asia Grants for Assisting the Poor in Africa Grants for Assisting the Poor in Asia Grants for Baptist Churches Grants for Baptist Churches for Africa Grants for Baptist Churches for Asia Grants for Baptist Churches in Africa Grants for Baptist Churches in Asia Grants for Bee Keeping for Africa Grants for Bee Keeping for Asia Grants for Bee Keeping in Africa Grants for Bee Keeping in Asia Grants for Beekeeping Education Grants for Beekeeping Education for Africa Grants for Beekeeping Education for Asia Grants for Beekeeping Education in Africa Grants for Beekeeping Education in Asia Grants for Building Churches Grants for Building Churches for Africa Grants for Building Churches for Asia Grants for Building Churches in Africa Grants for Building Churches in Asia Grants for Building Churches in Rural Areas Grants for Building Churches in Rural Areas for Africa Grants for Building Churches in Rural Areas for Asia Grants for Building Churches in Rural Areas in Africa Grants for Building Churches in Rural Areas in Asia Grants for Building Orphanages Grants for Building Orphanages for Africa Grants for Building Orphanages for Asia Grants for Building Orphanages in Africa Grants for Building Orphanages in Asia Grants for CBO Africa 2021 Grants for Cbo Africa 2021 Grants for Cbo Asia 2021 Grants for Cbo for Africa Grants for Cbo for Asia Grants for Cbo in Africa Grants for Cbo in Asia Grants for CBO Kenya 2021 Grants for Cbo Projects in Africa Grants for Children NGOs Grants for Children NGOs for Africa Grants for Children NGOs for Asia Grants for Children NGOs in Africa Grants for Children NGOs in Asia Grants for Children With Autism Grants for Christian Organizations Grants for Christian Organizations for Africa Grants for Christian Organizations for Asia Grants for Christian Organizations in Africa Grants for Christian Organizations in Asia Grants for Christian Schools Grants for Christian Schools for Africa Grants for Christian Schools for Asia Grants for Christian Schools in Africa Grants for Christian Schools in Asia Grants for Church Building Repair Grants for Church Building Repair for Africa Grants for Church Building Repair for Asia Grants for Church Building Repair in Africa Grants for Church Building Repair in Asia Grants for Church Mission Trips Grants for Church Mission Trips for Africa Grants for Church Mission Trips for Asia Grants for Church Mission Trips in Africa Grants for Church Mission Trips in Asia Grants for Church Organs Grants for Church Organs for Africa Grants for Church Organs for Asia Grants for Church Organs in Africa Grants for Church Organs in Asia Grants for Church Projects for Africa Grants for Church Projects for Asia Grants for Church Projects in Africa Grants for Church Projects in Asia Grants for Church Projects in South Africa Grants for Church Repairs Grants for Church Repairs for Africa Grants for Church Repairs for Asia Grants for Church Repairs in Africa Grants for Church Repairs in Asia Grants for Church, Schools & Youth Organizations Grants for Church, Schools & Youth Organizations for Africa Grants for Church, Schools & Youth Organizations for Asia Grants for Church, Schools & Youth Organizations in Africa Grants for Church, Schools & Youth Organizations in Asia Grants for Churches for Africa Grants for Churches for Asia Grants for Churches in Africa Grants for Churches in Asia Grants for Churches in E for Africa Grants for Churches in E for Asia Grants for Churches in E in Africa Grants for Churches in E in Asia Grants for Churches in Indiana Grants for Churches in Malawi Grants for Churches in Nc Grants for Churches in Oklahoma Grants for Churches in Tennessee Grants for Churchesna for Africa Grants for Churchesna for Asia Grants for Churchesna in Africa Grants for Churchesna in Asia Grants for Clean Water Grants for Community Based Organizations in Kenya Grants for Community Development Projects Grants for Community Projects Grants for Community Projects for Africa Grants for Community Projects for Asia Grants for Community Projects in Africa Grants for Community Projects in Asia Grants for Community Service Projects Grants for Community Service Projects for Africa Grants for Community Service Projects for Asia Grants for Community Service Projects in Africa Grants for Community Service Projects in Asia Grants for Covid-19 Grants for Developing Countries Grants for Disability Projects Grants for Disabled Access to Churches Grants for Disabled Access to Churches for Africa Grants for Disabled Access to Churches for Asia Grants for Disabled Access to Churches in Africa Grants for Disabled Access to Churches in Asia Grants for Disabled Adults Grants for Disabled Artists Grants for Disabled Females Grants for Disabled Homeowners Grants for Discipleship Grants for Discipleship for Africa Grants for Discipleship for Asia Grants for Discipleship in Africa Grants for Discipleship in Asia Grants for Education in Africa Grants for Education in Asia Grants for Education in Egypt Grants for Education in Ghana Grants for Education in India Grants for Education in Kenya Grants for Education in Nigeria Grants for Education in Pakistan Grants for Education in Sierra Leone Grants for Education in South Africa Grants for Education in Uganda Grants for Education NGOs and Csos for Africa Grants for Education NGOs and Csos for Asia Grants for Education NGOs and Csos in Africa Grants for Education NGOs and Csos in Asia Grants for Education Ngos and Csos in Kenya Grants for Education Projects in Africa Grants for Education Projects in Asia Grants for Education Projects in Egypt Grants for Education Projects in Ghana Grants for Education Projects in India Grants for Education Projects in Kenya Grants for Education Projects in Nigeria Grants for Education Projects in Pakistan Grants for Education Projects in South Africa Grants for Education Projects in Uganda Grants for Educational Programs Grants for Educational Programs for Africa Grants for Educational Programs for Asia Grants for Educational Programs in Africa Grants for Educational Programs in Asia Grants for Elevators in Churches Grants for Elevators in Churches for Africa Grants for Elevators in Churches for Asia Grants for Elevators in Churches in Africa Grants for Elevators in Churches in Asia Grants for Entrepreneurs Grants for Entrepreneurs 2021 Grants for Entrepreneurs 2022 Grants for Entrepreneurs 2023 Grants for Entrepreneurs 2024 Grants for Entrepreneurs for Africa Grants for Entrepreneurs for Asia Grants for Entrepreneurs in Africa Grants for Entrepreneurs in Africa 2021 Grants for Entrepreneurs in Africa 2022 Grants for Entrepreneurs in Africa 2023 Grants for Entrepreneurs in Asia Grants for Entrepreneurs in Asia 2021 Grants for Entrepreneurs in Asia 2022 Grants for Entrepreneurs in Kenya Grants for Entrepreneurs in Nigeria 2021 Grants for Entrepreneurs in Nigeria 2022 Grants for Entrepreneurs in Nigeria 2023 Grants for Entrepreneurs in Nigeria 2024 Grants for Equipment for Nonprofits Grants for Evangelism Grants for Evangelism for Africa Grants for Evangelism for Asia Grants for Evangelism in Africa Grants for Evangelism in Asia Grants for Faith Based Community Outreach Grants for Faith Based Community Outreach for Africa Grants for Faith Based Community Outreach for Asia Grants for Faith Based Community Outreach in Africa Grants for Faith Based Community Outreach in Asia Grants for Farming Grants for Farming for Africa Grants for Farming for Asia Grants for Farming in Africa Grants for Farming in Asia Grants for Fish Farming in Africa Grants for Girl Empowerment Grants for Green Energy Projects Grants for Ict Projects in Africa 2021 Grants for Ict Projects in Africa 2022 Grants for Implementation of Community-based Youth-led Projects Grants Grants for Implementation of Community-based Youth-led Projects Grants for Africa Grants for Implementation of Community-based Youth-led Projects Grants for Asia Grants for Implementation of Community-based Youth-led Projects Grants in Africa Grants for Implementation of Community-based Youth-led Projects Grants in Asia Grants for Indian Entrepreneurs 2021 Grants for Individual Grants for Individual Missionaries Grants for Individual Missionaries for Africa Grants for Individual Missionaries for Asia Grants for Individual Missionaries in Africa Grants for Individual Missionaries in Asia Grants for Individual Projects Grants for Individuals Grants for Individuals in Kenya Grants for Individuals in Need Grants for Individuals in Zambia 2021 Grants for Individuals in Zambia 2022 Grants for Individuals in Zambia 2023 Grants for Individuals in Zambia 2024 Grants for Intellectual Developmental Disability Programs Grants for International Volunteering Grants for International Volunteering for Africa Grants for International Volunteering for Asia Grants for International Volunteering in Africa Grants for International Volunteering in Asia Grants for Kids Grants for Kids for Africa Grants for Kids for Asia Grants for Kids in Africa Grants for Kids in Asia Grants for Malawi 2021 Grants for Medical Mission Trips Grants for Medical Mission Trips for Africa Grants for Medical Mission Trips for Asia Grants for Medical Mission Trips in Africa Grants for Medical Mission Trips in Asia Grants for Ministry Outreach Grants for Ministry Outreach for Africa Grants for Ministry Outreach for Asia Grants for Ministry Outreach in Africa Grants for Ministry Outreach in Asia Grants for Mission Trips to Africa Grants for Mission Trips to Asia Grants for Mission Trips to for Africa Grants for Mission Trips to for Asia Grants for Mission Trips to in Africa Grants for Mission Trips to in Asia Grants for Mission Work Grants for Mission Work for Africa Grants for Mission Work for Asia Grants for Mission Work in Africa Grants for Mission Work in Asia Grants for New Nonprofits Grants for New Nonprofits for Africa Grants for New Nonprofits for Asia Grants for New Nonprofits in Africa Grants for New Nonprofits in Asia Grants for Ngo Projects in Africa Grants for NGOs and Organisations - Call for Proposals 2021 Grants for NGOs and Organisations - Call for Proposals 2022 Grants for NGOs and Organisations - Financial Aid Grants Grants for Ngos and Organisations - Financial Aid Grants Grants for NGOs and Organisations - Financial Aid Grants for Africa Grants for NGOs and Organisations - Financial Aid Grants for Asia Grants for NGOs and Organisations - Financial Aid Grants in Africa Grants for NGOs and Organisations - Financial Aid Grants in Asia Grants for NGOs for Africa Grants for NGOs for Agriculture Grants for NGOs for Agriculture for Africa Grants for NGOs for Agriculture for Asia Grants for NGOs for Agriculture in Africa Grants for NGOs for Agriculture in Asia Grants for NGOs for Agriculture Projects Grants for NGOs for Agriculture Projects for Africa Grants for NGOs for Agriculture Projects for Asia Grants for NGOs for Agriculture Projects in Africa Grants for NGOs for Agriculture Projects in Asia Grants for NGOs for Asia Grants for NGOs for Education Grants for NGOs for Education for Africa Grants for NGOs for Education for Asia Grants for NGOs for Education in Africa Grants for NGOs for Education in Asia Grants for NGOs for Education Projects Grants for NGOs for Education Projects for Africa Grants for NGOs for Education Projects for Asia Grants for NGOs for Education Projects in Africa Grants for NGOs for Education Projects in Asia Grants for NGOs for Health Grants for NGOs for Health for Africa Grants for NGOs for Health for Asia Grants for NGOs for Health in Africa Grants for NGOs for Health in Asia Grants for NGOs for Health Projects Grants for NGOs for Health Projects for Africa Grants for NGOs for Health Projects for Asia Grants for NGOs for Health Projects in Africa Grants for NGOs for Health Projects in Asia Grants for NGOs for the Elderly Grants for NGOs for the Elderly for Africa Grants for NGOs for the Elderly for Asia Grants for NGOs for the Elderly in Africa Grants for NGOs for the Elderly in Asia Grants for NGOs in Africa Grants for NGOs in Africa for Agriculture Grants for NGOs in Africa for Agriculture Projects Grants for NGOs in Africa for Education Grants for NGOs in Africa for Education Projects Grants for NGOs in Africa for Health Grants for NGOs in Africa for Health Projects Grants for NGOs in Africa for the Elderly Grants for NGOs in Asia Grants for NGOs in Asia for Agriculture Grants for NGOs in Asia for Agriculture Projects Grants for NGOs in Asia for Education Grants for NGOs in Asia for Education Projects Grants for NGOs in Asia for Health Grants for NGOs in Asia for Health Projects Grants for NGOs in Asia for the Elderly Grants for Ngos in Ghana 2021 Grants for Ngos in Ghana 2022 Grants for Ngos in Ghana 2023 Grants for Ngos in Ghana 2024 Grants for Ngos in India 2021 Grants for Ngos in India 2022 Grants for Ngos in India 2023 Grants for Ngos in India 2024 Grants for NGOs in Nigeria Grants for Ngos in Nigeria Grants for Ngos in Nigeria 2021 Grants for Ngos in Nigeria 2022 Grants for Ngos in Nigeria 2023 Grants for Ngos in Nigeria 2024 Grants for Non-profit Organisations - Grants Assist Grants for Nonprofit Organizations Grants for Nonprofit Organizations 2021 Grants for Nonprofit Organizations 2021 for Africa Grants for Nonprofit Organizations 2021 for Asia Grants for Nonprofit Organizations 2021 in Africa Grants for Nonprofit Organizations 2021 in Asia Grants for Nonprofit Organizations for Africa Grants for Nonprofit Organizations for Asia Grants for Nonprofit Organizations in Africa Grants for Nonprofit Organizations in Asia Grants for Nonprofit Startups Grants for Nonprofit Startups for Africa Grants for Nonprofit Startups for Asia Grants for Nonprofit Startups in Africa Grants for Nonprofit Startups in Asia Grants for Nonprofit Youth Organizations Grants for Nonprofit Youth Organizations for Africa Grants for Nonprofit Youth Organizations for Asia Grants for Nonprofit Youth Organizations in Africa Grants for Nonprofit Youth Organizations in Asia Grants for Nonprofits Grants for Nonprofits 2021 Grants for Nonprofits 2021 Covid-19 Grants for Nonprofits 2021 for Africa Grants for Nonprofits 2021 for Asia Grants for Nonprofits 2021 in Africa Grants for Nonprofits 2021 in Asia Grants for Nonprofits 2022 Grants for Nonprofits 2022 Covid-19 Grants for Nonprofits 2023 Grants for Nonprofits 2023 Covid-19 Grants for Nonprofits for Africa Grants for Nonprofits for Asia Grants for Nonprofits in Africa Grants for Nonprofits in Asia Grants for Operating Expenses Grants for Orphan Care Grants for Orphan Care for Africa Grants for Orphan Care for Asia Grants for Orphan Care in Africa Grants for Orphan Care in Asia Grants for Orphanages for Africa Grants for Orphanages for Asia Grants for Orphanages in Africa Grants for Orphanages in Asia Grants for Pacific Islanders Grants for Pastors for Africa Grants for Pastors for Asia Grants for Pastors in Africa Grants for Pastors in Asia Grants for Pastors to Evangelise Grants for Pastors to Evangelise for Africa Grants for Pastors to Evangelise for Asia Grants for Pastors to Evangelise in Africa Grants for Pastors to Evangelise in Asia Grants for Peace Projects 2021 Grants for Peace Projects 2022 Grants for Peace Projects 2023 Grants for Peace Projects 2024 Grants for Physically and Mentally Disabled Grants for Physically and Mentally Disabled Individuals Grants for Physically and Mentally Disabled People Grants for Physically and Mentally Disabled Persons Grants for Poultry Farmers Grants for Poultry Farmers for Africa Grants for Poultry Farmers for Asia Grants for Poultry Farmers in Africa Grants for Poultry Farmers in Asia Grants for Poultry Farmers in Kenya Grants for Poultry Farming Project Grants for Poultry Farming Project for Africa Grants for Poultry Farming Project for Asia Grants for Poultry Farming Project in Africa Grants for Poultry Farming Project in Asia Grants for Poverty Alleviation in Africa Grants for Poverty Programs Grants for Religious Nonprofits Grants for Religious Nonprofits for Africa Grants for Religious Nonprofits for Asia Grants for Religious Nonprofits in Africa Grants for Religious Nonprofits in Asia Grants for Religious Organizations Grants for Religious Organizations for Africa Grants for Religious Organizations for Asia Grants for Religious Organizations in Africa Grants for Religious Organizations in Asia Grants for Renewable Energy Projects in Africa 2021 Grants for Renewable Energy Projects in Africa 2022 Grants for Renewable Energy Projects in Africa 2023 Grants for Renovating Churches for Africa Grants for Renovating Churches for Asia Grants for Renovating Churches in Africa Grants for Renovating Churches in Asia Grants for Rural Churches Grants for Rural Churches for Africa Grants for Rural Churches for Asia Grants for Rural Churches in Africa Grants for Rural Churches in Asia Grants for School Building Projects Grants for School Construction in Africa Grants for Self Help Groups in Kenya Grants for Self-help Groups in Kenya Grants for Short Term Mission Trips Grants for Short Term Mission Trips for Africa Grants for Short Term Mission Trips for Asia Grants for Short Term Mission Trips in Africa Grants for Short Term Mission Trips in Asia Grants for Sierra Leone Grants for Small Business in Kenya Grants for Small Business in Nigeria 2021 Grants for Small Business Startup Grants for Small Business Startup for Africa Grants for Small Business Startup for Asia Grants for Small Business Startup in Africa Grants for Small Business Startup in Asia Grants for Small Faith-based and Community-based Non-profit Organizations Grants for Small Faith-based and Community-based Non-profit Organizations for Africa Grants for Small Faith-based and Community-based Non-profit Organizations for Asia Grants for Small Faith-based and Community-based Non-profit Organizations in Africa Grants for Small Faith-based and Community-based Non-profit Organizations in Asia Grants for Small Grassroots Organizations in Kenya Grants for Small Scale Farmers for Africa Grants for Small Scale Farmers for Asia Grants for Small Scale Farmers in Africa Grants for Small Scale Farmers in Asia Grants for Small Scale Farmers in Kenya Grants for Small Towns for Africa Grants for Small Towns for Asia Grants for Small Towns in Africa Grants for Small Towns in Asia Grants for Small Towns in Oklahoma Grants for Small-scale Projects From German Embassy Kenya Grants for Social Enterprise Startups Grants for Social Enterprise Startups for Africa Grants for Social Enterprise Startups for Asia Grants for Social Enterprise Startups in Africa Grants for Social Enterprise Startups in Asia Grants for Social Entrepreneurs for Africa Grants for Social Entrepreneurs for Asia Grants for Social Entrepreneurs in Africa Grants for Social Entrepreneurs in Asia Grants for South Sudan Grants for Special Needs Adults Grants for Special Needs Housing Grants for Special Needs Non Profit Organizations Grants for Special Needs Playground Equipment Grants for Special Needs Programs 2021 Grants for Special Needs Programs 2022 Grants for Special Needs Programs 2023 Grants for Special Needs Programs 2024 Grants for Startups in India Grants for Startups in Kenya Grants for Stem Education 2021 Grants for Stem Education 2021 for Africa Grants for Stem Education 2021 for Asia Grants for Stem Education 2021 in Africa Grants for Stem Education 2021 in Asia Grants for Tutoring Low-income Students Grants for Water Projects in Africa Grants for Women Grants for Women Empowerment Projects 2021. Grants for Women Empowerment Projects 2021. For Africa Grants for Women Empowerment Projects 2021. For Asia Grants for Women Empowerment Projects 2021. In Africa Grants for Women Empowerment Projects 2021. In Asia Grants for Women for Africa Grants for Women for Asia Grants for Women in Africa Grants for Women in Asia Grants for Women in Business Grants for Women in Ethiopia Grants for Women in India Grants for Women in Kenya Grants for Women in Nigeria Grants for Women in Pakistan Grants for Women in Pakistan for Africa Grants for Women in Pakistan for Asia Grants for Women in Pakistan in Africa Grants for Women in Pakistan in Asia Grants for Women in South Africa Grants for Women in Uganda Grants for Women Over 40 Grants for Women Over 50 Grants for Women's Empowerment Projects Grants for Women's Empowerment Projects 2021 Grants for Women's Empowerment Projects 2021 for Africa Grants for Women's Empowerment Projects 2021 for Asia Grants for Women's Empowerment Projects 2021 in Africa Grants for Women's Empowerment Projects 2021 in Asia Grants for Women's Empowerment Projects 2021 in India Grants for Women's Empowerment Projects 2021 in Kenya Grants for Women's Empowerment Projects 2022 Grants for Women's Empowerment Projects 2022 in Africa Grants for Women's Empowerment Projects 2022 in India Grants for Women's Empowerment Projects 2022 in Kenya Grants for Women's Empowerment Projects 2023 Grants for Women's Empowerment Projects 2023 in Africa Grants for Women's Empowerment Projects 2023 in India Grants for Women's Empowerment Projects 2023 in Kenya Grants for Women's Empowerment Projects 2024 Grants for Women's Empowerment Projects 2024 in Africa Grants for Women's Empowerment Projects 2024 in India Grants for Women's Empowerment Projects 2024 in Kenya Grants for Women's Empowerment Projects for Africa Grants for Women's Empowerment Projects for Asia Grants for Women's Empowerment Projects in Africa Grants for Women's Empowerment Projects in Asia Grants for Women's Empowerment Projects in India Grants for Women's Health Grants for Women's Health for Africa Grants for Women's Health for Asia Grants for Women's Health in Africa Grants for Women's Health in Asia Grants for Women's Health Issues Grants for Women's Health Issues for Africa Grants for Women's Health Issues for Asia Grants for Women's Health Issues in Africa Grants for Women's Health Issues in Asia Grants for Women's Leadership Development Grants for Women's Leadership Development for Africa Grants for Women's Leadership Development for Asia Grants for Women's Leadership Development in Africa Grants for Women's Leadership Development in Asia Grants for Women's Programs Grants for Women's Small Business Start Grants for Young Farmers for Africa Grants for Young Farmers for Asia Grants for Young Farmers in Africa Grants for Young Farmers in Asia Grants for Young Farmers in Kenya Grants for Youth 2021 - Latest Grants and Resources for Kenya Youth Grants for Youth 2021 - Latest Grants and Resources for Youth Grants for Youth 2021 - Latest Grants and Resources for Youth in Kenya Grants for Youth 2022 - Latest Grants and Resources for Kenya Youth Grants for Youth 2022 - Latest Grants and Resources for Youth Grants for Youth 2022 - Latest Grants and Resources for Youth in Kenya Grants for Youth 2023 - Latest Grants and Resources for Kenya Youth Grants for Youth 2023 - Latest Grants and Resources for Youth Grants for Youth 2023 - Latest Grants and Resources for Youth in Kenya Grants for Youth Based Community Projects Grants for Youth Based Community Projects for Africa Grants for Youth Based Community Projects for Asia Grants for Youth Based Community Projects in Africa Grants for Youth Based Community Projects in Asia Grants for Youth Empowerment Programs Grants for Youth Empowerment Programs 2021 Grants for Youth Empowerment Programs 2022 Grants for Youth Empowerment Programs 2023 Grants for Youth Empowerment Programs 2024 Grants for Youth for Africa Grants for Youth for Asia Grants for Youth Groups for Africa Grants for Youth Groups for Asia Grants for Youth Groups in Africa Grants for Youth Groups in Asia Grants for Youth Groups in Kenya Grants for Youth Groups in Kenya: Funding Sources Grants for Youth in Africa Grants for Youth in Asia Grants for Youth Programs Grants for Youth Programs 2021 Grants for Youth Programs 2021 for Africa Grants for Youth Programs 2021 for Asia Grants for Youth Programs 2021 in Africa Grants for Youth Programs 2021 in Asia Grants for Youth Programs 2022 Grants for Youth Programs 2022 for Africa Grants for Youth Programs 2022 for Asia Grants for Youth Programs 2022 in Africa Grants for Youth Programs 2022 in Asia Grants for Youth Programs 2023 Grants for Youth Programs 2024 Grants for Youth Programs for Africa Grants for Youth Programs for Asia Grants for Youth Programs in Africa Grants for Youth Programs in Asia Grants for Youth Programs in California Grants for Youth Projects Grants for Youth Sports Programs Grants for Youth Sports Programs for Africa Grants for Youth Sports Programs for Asia Grants for Youth Sports Programs in Africa Grants for Youth Sports Programs in Asia Grants for Youths Grants for Youths for Africa Grants for Youths for Asia Grants for Youths in Africa Grants for Youths in Asia Grants in Africa Grants in Africa 2021 Grants in Asia Grants in Asia 2021 Grants in Developing Countries Grants in Kenya Grants in Kenya 2021 Grants in Kenya 2022 Grants in Kenya 2023 Grants in Malawi Grants in Nigeria 2021 Grants in Sierra Leone for Organization Grants in Zambia 2021 Grants Offered for Small Business, Farms, Food Processors Grants Program for Women for Africa Grants Program for Women for Asia Grants Program for Women in Africa Grants Program for Women in Asia Grants Program for Women in Kenya Grants to Africa Farmers 2021 Grants to African Farmers 2021 Grants to Asia Farmers 2021 Grants to Build Churches in Rural Areas Grants to Build Churches in Rural Areas for Africa Grants to Build Churches in Rural Areas for Asia Grants to Build Churches in Rural Areas in Africa Grants to Build Churches in Rural Areas in Asia Grants to Churches for Improvements Grants to Churches for Improvements for Africa Grants to Churches for Improvements for Asia Grants to Churches for Improvements in Africa Grants to Churches for Improvements in Asia Grants to Civil Society Organizations - Fully Funded for Africa Grants to Civil Society Organizations - Fully Funded for Asia Grants to Civil Society Organizations - Fully Funded in Africa Grants to Civil Society Organizations - Fully Funded in Asia Grants to Civil Society Organizations in Africa - Fully Funded Grants to Civil Society Organizations in Asia - Fully Funded Grants to Empower Girls Grants to Empower Women Grants to Farmers 2021 for Africa Grants to Farmers 2021 for Asia Grants to Farmers 2021 in Africa Grants to Farmers 2021 in Asia Grants to Go Back to School for Unemployed Grants to Help Pastors to Evangelise and Build Churches in Rural Areas Grants to Help Pastors to Evangelise and Build Churches in Rural Areas for Africa Grants to Help Pastors to Evangelise and Build Churches in Rural Areas for Asia Grants to Help Pastors to Evangelise and Build Churches in Rural Areas in Africa Grants to Help Pastors to Evangelise and Build Churches in Rural Areas in Asia Grants to Individuals in Africa Grants to Individuals in Asia Grants to Individuals in Egypt Grants to Individuals in Ghana Grants to Individuals in India Grants to Individuals in Kenya Grants to Individuals in Nigeria Grants to Individuals in South Africa Grants to Start a Farm Grants to Start a Farm for Africa Grants to Start a Farm for Asia Grants to Start a Farm in Africa Grants to Start a Farm in Asia Grants to Support Rural Communities Grants to Support Rural Communities for Africa Grants to Support Rural Communities for Asia Grants to Support Rural Communities in Africa Grants to Support Rural Communities in Asia Grants to Support Rural Communities in Ethiopia Grants to Support Rural Communities in Ghana Grants to Support Rural Communities in India Grants to Support Rural Communities in Kenya Grants to Support Rural Communities in Nigeria Grants to Support Rural Communities in Tanzania Grants to Support Rural Communities in Uganda Grants to Support Volunteer Programs Grants to Support Volunteer Programs for Africa Grants to Support Volunteer Programs for Asia Grants to Support Volunteer Programs in Africa Grants to Support Volunteer Programs in Asia Grants | Opportunities for Africans Grants.gov Forms Grants.gov Lobbying Form Grants.gov Registration Grants.gov Training Grants.gov Workspace Hardship Grants Provide You Fast Cash Harry and Jeanette Weinberg Program Health Grant for Nigeria 2021 Health Grants for NGOs Health Grants for NGOs for Africa Health Grants for NGOs for Asia Health Grants for NGOs in Africa Health Grants for NGOs in Asia Health Research Grants for Africa Health Research Grants for Asia Health Research Grants for Developing Countries Health Research Grants in Africa Health Research Grants in Asia Healthcare Grants 2021 Healthy Lives Grant Helmerich Foundation Grants Helmerich Foundation Grants for Africa Helmerich Foundation Grants for Asia Helmerich Foundation Grants in Africa Helmerich Foundation Grants in Asia Help for Pastors Burnout Help for Pastors Burnout for Africa Help for Pastors Burnout for Asia Help for Pastors Burnout in Africa Help for Pastors Burnout in Asia Help for Pastors in Crisis Help for Pastors in Crisis for Africa Help for Pastors in Crisis for Asia Help for Pastors in Crisis in Africa Help for Pastors in Crisis in Asia Help Me Fund My Project Higher Education Grants Higher Education Grants for Africa Higher Education Grants for Asia Higher Education Grants in Africa Higher Education Grants in Asia Higher Education Research Grants Higher Education Research Grants for Africa Higher Education Research Grants for Asia Higher Education Research Grants in Africa Higher Education Research Grants in Asia Hobby Cbo Grants Hobby Farm Grants Hobby Farm Grants for Africa Hobby Farm Grants for Asia Hobby Farm Grants in Africa Hobby Farm Grants in Asia Hobby Ngo Grants Honey Bee Grants 2021 Honey Bee Grants 2021 for Africa Honey Bee Grants 2021 for Asia Honey Bee Grants 2021 in Africa Honey Bee Grants 2021 in Asia Honey Bee Grants 2022 Honey Bee Grants 2022 for Africa Honey Bee Grants 2022 for Asia Honey Bee Grants 2022 in Africa Honey Bee Grants 2022 in Asia Honey Bee Grants 2023 Horizon 2021 Horizon 2021 Calls Horizon 2022 Horizon 2022 Calls Horizon 2023 Horizon 2023 Calls Horizon 2024 Horizon 2024 Calls Housing Grants Disabled How Can a Small Scale Cbos Get a Grant How Can a Small Scale Farmer Get a Grant How Can a Small Scale Farmer Get a Grant for Africa How Can a Small Scale Farmer Get a Grant for Asia How Can a Small Scale Farmer Get a Grant in Africa How Can a Small Scale Farmer Get a Grant in Asia How Can a Small Scale Ngos Get a Grant How Can I Find Sources of in-kind Gifts? How Can I Get Agricultural Grant in Nigeria? How Can I Get Free Grant Money? How Can I Get Free Money From Donors? How Can I Get Free Money From the Government Without Paying It Back? How Can I Get Free Money to Pay My Bills How Can I Get Free Money to Pay My Bills for Africa How Can I Get Free Money to Pay My Bills for Asia How Can I Get Free Money to Pay My Bills in Africa How Can I Get Free Money to Pay My Bills in Asia How Can I Get Fund for My Ngo How Can I Get Fund for My NGO How Can I Get Fund for My NGO for Africa How Can I Get Fund for My NGO for Asia How Can I Get Fund for My NGO in Africa How Can I Get Fund for My NGO in Asia How Can I Get Fund for My Ngo? How Can I Get International Fund for Ngo? How Can I Get Project Donors? How Can Ngos Get Donations of Books, Computers and Other Things How Can Ngos Get Donations of Food, Books, Computers and Other Things How Do I Apply for a Disability Grant in South Africa? How Do I Apply for a Sassa Loan? How Do I Apply for a Smart Grant? How Do I Apply for Fseog Grant? How Do I Apply for Funding in South Africa? How Do I Ask for Research Funding? How Do I Check My Bank Account Balance on My Phone? How Do I Check My Post Office Balance? How Do I Find Government Grants and Loans for Individuals? How Do I Find Grants for My Nonprofit? How Do I Find Grants for My Nonprofit? For Africa How Do I Find Grants for My Nonprofit? For Asia How Do I Find Grants for My Nonprofit? In Africa How Do I Find Grants for My Nonprofit? In Asia How Do I Get a New Sassa Card From the Post Office? How Do I Get a Personal Grant? How Do I Get Funding for a Project in Africa? How Do I Get Funding for My Organization? How Do I Get Sponsors for My Ngo? How Do I Write a Grant Proposal for Agriculture? How Do Ngos Get Funding in South Africa? How Do Nonprofits Get Funding? How Do Nonprofits Get Seed Money How Do Nonprofits Get Seed Money for Africa How Do Nonprofits Get Seed Money for Asia How Do Nonprofits Get Seed Money in Africa How Do Nonprofits Get Seed Money in Asia How Do You Begin a Proposal? How Do You Choose a Topic for a Proposal? How Do You Connect With Donors? How Do You Find Individual Donors? How Do You Get Agricultural Grants in Nigeria? How Do You Get Funding for a Small Farm? How Do You Get Grant Funding? How Do You Write a Good Funding Proposal? How Does a Non Profit Make Money How Does a Non Profit Make Money for Africa How Does a Non Profit Make Money for Asia How Does a Non Profit Make Money in Africa How Does a Non Profit Make Money in Asia How Long Does It Take to Raise Missionary Support How Long Does It Take to Raise Missionary Support for Africa How Long Does It Take to Raise Missionary Support for Asia How Long Does It Take to Raise Missionary Support in Africa How Long Does It Take to Raise Missionary Support in Asia How Many Acres Are Needed to Qualify for a Farm Credit? How Many Acres Do You Need to Be Considered a Farm? How Many Hives Can One Person Manage How Many Hives Can One Person Manage for Africa How Many Hives Can One Person Manage for Asia How Many Hives Can One Person Manage in Africa How Many Hives Can One Person Manage in Asia How Many Hives to Make a Living How Many Hives to Make a Living for Africa How Many Hives to Make a Living for Asia How Many Hives to Make a Living in Africa How Many Hives to Make a Living in Asia How Much Does Paypal Charge for Donations? How Much is a Sassa Grant? How Much is a Teach Grant? How Much is the Seog Grant? How Much Must You Earn to Qualify for Sassa Grant? How Ngo Get Fund From Government How NGO Get Fund From Government How NGO Get Fund From Government for Africa How NGO Get Fund From Government for Asia How NGO Get Fund From Government in Africa How NGO Get Fund From Government in Asia How Small Scale Farmers Can Get Grants in Kenya How to Add Money to My Bank Account for Free How to Add Money to My Bank Account for Free for Africa How to Add Money to My Bank Account for Free for Asia How to Add Money to My Bank Account for Free in Africa How to Add Money to My Bank Account for Free in Asia How to Apply for a Grant for a Home How to Apply for a Grant for a Home for Africa How to Apply for a Grant for a Home for Asia How to Apply for a Grant for a Home in Africa How to Apply for a Grant for a Home in Asia How to Apply for a Non Profit Grant | Search Here How to Apply for a Non Profit Grant | Search Here for Africa How to Apply for a Non Profit Grant | Search Here for Asia How to Apply for a Non Profit Grant | Search Here in Africa How to Apply for a Non Profit Grant | Search Here in Asia How to Apply for Government Grants for Farm Equipment How to Apply for Mtn Foundation Community Project How to Find a Sponsor for School How to Find a Sponsor for School for Africa How to Find a Sponsor for School for Asia How to Find a Sponsor for School in Africa How to Find a Sponsor for School in Asia How to Find Donors Online How to Find Free Money How to Find Free Money for Africa How to Find Free Money for Asia How to Find Free Money in Africa How to Find Free Money in Asia How to Find Funding for Your Barber Business How to Find Funding for Your Business How to Find Funding for Your Business Child Care How to Find Funding for Your Business Egypt How to Find Funding for Your Business Kenya How to Find Funding for Your Business Nigeria How to Find Funding for Your Business South Africa How to Find Funding for Your Business Uganda How to Find Funding for Your Catering Business How to Find Funding for Your School Business How to Find Grant Funding for Your Organization How to Find Grant Funding for Your Organization for Africa How to Find Grant Funding for Your Organization for Asia How to Find Grant Funding for Your Organization in Africa How to Find Grant Funding for Your Organization in Asia How to Find Individual Donors How to Get a Check in the Mail for 300 Dollars How to Get a Check in the Mail for 300 Dollars for Africa How to Get a Check in the Mail for 300 Dollars for Asia How to Get a Check in the Mail for 300 Dollars in Africa How to Get a Check in the Mail for 300 Dollars in Asia How to Get a Free Car From Charity How to Get a Rich Person to Sponsor My College Education How to Get a Rich Person to Sponsor My College Education for Africa How to Get a Rich Person to Sponsor My College Education for Asia How to Get a Rich Person to Sponsor My College Education in Africa How to Get a Rich Person to Sponsor My College Education in Asia How to Get a Rich Person to Sponsor My College Education in Kenya How to Get a Rich Person to Sponsor My University Education How to Get a Rich Person to Sponsor My University Education for Africa How to Get a Rich Person to Sponsor My University Education for Asia How to Get a Rich Person to Sponsor My University Education in Africa How to Get a Rich Person to Sponsor My University Education in Asia How to Get a Rich Person to Sponsor My University Education in Kenya How to Get Agricultural Grants How to Get Corporate Sponsorship for Charity How to Get Donation for Ngo How to Get Donation for NGO How to Get Donation for NGO for Africa How to Get Donation for NGO for Asia How to Get Donation for NGO in Africa How to Get Donation for NGO in Asia How to Get Donation for Study How to Get Donations How to Get Donations for Schools How to Get Donations for Your Church How to Get Donations for Your Church for Africa How to Get Donations for Your Church for Asia How to Get Donations for Your Church in Africa How to Get Donations for Your Church in Asia How to Get Financing for Poultry Farm How to Get Financing for Poultry Farm for Africa How to Get Financing for Poultry Farm for Asia How to Get Financing for Poultry Farm in Africa How to Get Financing for Poultry Farm in Asia How to Get Foreign Fund for Ngo How to Get Foreign Fund for NGO How to Get Foreign Fund for NGO for Africa How to Get Foreign Fund for NGO for Asia How to Get Foreign Fund for NGO in Africa How to Get Foreign Fund for NGO in Asia How to Get Free Government Money You Never Pay Back How to Get Free Government Money You Never Pay Back for Africa How to Get Free Government Money You Never Pay Back for Asia How to Get Free Government Money You Never Pay Back in Africa How to Get Free Government Money You Never Pay Back in Asia How to Get Free Money How to Get Free Money for Africa How to Get Free Money for Asia How to Get Free Money From the Government How to Get Free Money From the Government for a Car How to Get Free Money From the Government for a Car for Africa How to Get Free Money From the Government for a Car for Asia How to Get Free Money From the Government for a Car in Africa How to Get Free Money From the Government for a Car in Asia How to Get Free Money From the Government for Africa How to Get Free Money From the Government for Asia How to Get Free Money From the Government in Africa How to Get Free Money From the Government in Asia How to Get Free Money From the Government Without Paying It Back How to Get Free Money From the Government Without Paying It Back for Africa How to Get Free Money From the Government Without Paying It Back for Asia How to Get Free Money From the Government Without Paying It Back in Africa How to Get Free Money From the Government Without Paying It Back in Asia How to Get Free Money in Africa How to Get Free Money in Asia How to Get Free Money in the Mail How to Get Free Money in the Mail for Africa How to Get Free Money in the Mail for Asia How to Get Free Money in the Mail in Africa How to Get Free Money in the Mail in Asia How to Get Free Money on Paypal How to Get Free Money on Paypal for Africa How to Get Free Money on Paypal for Asia How to Get Free Money on Paypal in Africa How to Get Free Money on Paypal in Asia How to Get Free Paypal Money Instantly How to Get Free Paypal Money Instantly for Africa How to Get Free Paypal Money Instantly for Asia How to Get Free Paypal Money Instantly in Africa How to Get Free Paypal Money Instantly in Asia How to Get Funding for a Nonprofit Organization How to Get Funding for a Nonprofit Organization for Africa How to Get Funding for a Nonprofit Organization for Asia How to Get Funding for a Nonprofit Organization in Africa How to Get Funding for a Nonprofit Organization in Asia How to Get Funding for Ngo How to Get Funding for NGO How to Get Funding to Start a Church How to Get Funding to Start a Church for Africa How to Get Funding to Start a Church for Asia How to Get Funding to Start a Church in Africa How to Get Funding to Start a Church in Asia How to Get Funds for Ngo in India How to Get Land From Government for Agriculture How to Get Money to Start a Church How to Get Money to Start a Church for Africa How to Get Money to Start a Church for Asia How to Get Money to Start a Church in Africa How to Get Money to Start a Church in Asia How to Get Money to Start a Ministry How to Get Money to Start a Ministry for Africa How to Get Money to Start a Ministry for Asia How to Get Money to Start a Ministry in Africa How to Get Money to Start a Ministry in Asia How to Get Sponsors for Nonprofit How to Get Sponsors for Studying Abroad How to Get Sponsors for Studying Abroad for Africa How to Get Sponsors for Studying Abroad for Asia How to Get Sponsors for Studying Abroad in Africa How to Get Sponsors for Studying Abroad in Asia How to Get Sponsorship for an Ngo How to Get Sponsorship for an NGO How to Get Sponsorship for an NGO for Africa How to Get Sponsorship for an NGO for Asia How to Get Sponsorship for an NGO in Africa How to Get Sponsorship for an NGO in Asia How to Get Sponsorship for Ngo How to Get Sponsorship for Sport How to Get Sponsorship for Sport for Africa How to Get Sponsorship for Sport for Asia How to Get Sponsorship for Sport in Africa How to Get Sponsorship for Sport in Asia How to Make Beekeeping Profitable How to Make Beekeeping Profitable for Africa How to Make Beekeeping Profitable for Asia How to Make Beekeeping Profitable in Africa How to Make Beekeeping Profitable in Asia How to Make Money Appear in Your Bank Account How to Make Money Appear in Your Bank Account for Africa How to Make Money Appear in Your Bank Account for Asia How to Make Money Appear in Your Bank Account in Africa How to Make Money Appear in Your Bank Account in Asia How to Obtain Grant Money to Start a Farm - Small Business How to Raise Funds for Ngo Online How to Raise Funds for NGO Online How to Raise Funds for NGO Online for Africa How to Raise Funds for NGO Online for Asia How to Raise Funds for NGO Online in Africa How to Raise Funds for NGO Online in Asia How to Raise Funds for Your Ngo How to Raise Funds for Your NGO How to Raise Funds for Your NGO for Africa How to Raise Funds for Your NGO for Asia How to Raise Funds for Your NGO in Africa How to Raise Funds for Your NGO in Asia How to Raise Money for a New Nonprofit How to Raise Money for a New Nonprofit for Africa How to Raise Money for a New Nonprofit for Asia How to Raise Money for a New Nonprofit in Africa How to Raise Money for a New Nonprofit in Asia How to Raise Money for Ministry How to Raise Money for Ministry for Africa How to Raise Money for Ministry for Asia How to Raise Money for Ministry in Africa How to Raise Money for Ministry in Asia How to Raise Money to Start a Church How to Raise Money to Start a Church for Africa How to Raise Money to Start a Church for Asia How to Raise Money to Start a Church in Africa How to Raise Money to Start a Church in Asia How to Reform Ngo Funding to Deal With Threats Like Covid-19 How to Search for Grants How to Search for Grants for Africa How to Search for Grants for Asia How to Search for Grants in Africa How to Search for Grants in Asia How to Start a Church Ministry How to Start a Church Ministry for Africa How to Start a Church Ministry for Asia How to Start a Church Ministry in Africa How to Start a Church Ministry in Asia How to Start a Church Service How to Start a Church Service for Africa How to Start a Church Service for Asia How to Start a Church Service in Africa How to Start a Church Service in Asia How to Start a Church With No Money Pdf How to Start a Church With No Money Pdf for Africa How to Start a Church With No Money Pdf for Asia How to Start a Church With No Money Pdf in Africa How to Start a Church With No Money Pdf in Asia How to Start a Coca Cola Fundraiser How to Start a Coca Cola Fundraiser for Africa How to Start a Coca Cola Fundraiser for Asia How to Start a Coca Cola Fundraiser in Africa How to Start a Coca Cola Fundraiser in Asia How to Start a Farm With No Money or Land How to Start a Foundation for Africa How to Start a Foundation for Asia How to Start a Foundation in Africa How to Start a Foundation in Asia How to Start a Foundation in Indiana How to Start Startup in India How to Write a Concept Note for Research How to Write a Concept Note for Research for Africa How to Write a Concept Note for Research for Asia How to Write a Concept Note for Research in Africa How to Write a Concept Note for Research in Asia How to Write a Formal Letter Asking for Donations How to Write a Formal Letter Asking for Donations for Africa How to Write a Formal Letter Asking for Donations for Asia How to Write a Formal Letter Asking for Donations in Africa How to Write a Formal Letter Asking for Donations in Asia How to Write a Letter Requesting Funding for School How to Write a Letter Requesting Funding for School for Africa How to Write a Letter Requesting Funding for School for Asia How to Write a Letter Requesting Funding for School in Africa How to Write a Letter Requesting Funding for School in Asia How to Write a Letter to an NGO for Help How to Write a Letter to an NGO for Help for Africa How to Write a Letter to an NGO for Help for Asia How to Write a Letter to an NGO for Help in Africa How to Write a Letter to an NGO for Help in Asia How to Write an Rfp How to Write Concept Note Africa How to Write Concept Note Asia How to Write for Africa How to Write for Asia How to Write Grants for Nonprofits How to Write Grants for Nonprofits for Africa How to Write Grants for Nonprofits for Asia How to Write Grants for Nonprofits in Africa How to Write Grants for Nonprofits in Asia How to Write in Africa How to Write in Asia Human Rights Grants in Africa Human Rights Grants in Egypt Human Rights Grants in Ghana Human Rights Grants in Kenya Human Rights Grants in Nigeria Human Rights Grants in South Africa Human Rights Grants in Uganda Human Rights NGOs in West Africa Humanitarian Aid in South Sudan I Need a Sponsor for My College I Need a Sponsor for My College for Africa I Need a Sponsor for My College for Asia I Need a Sponsor for My College in Africa I Need a Sponsor for My College in Asia I Need a Sponsor for My Education I Need a Sponsor for My Education for Africa I Need a Sponsor for My Education for Asia I Need a Sponsor for My Education in Africa I Need a Sponsor for My Education in Asia I Need a Sponsor for My Education in India I Need a Sponsor for My Life I Need a Sponsor for My Life for Africa I Need a Sponsor for My Life for Asia I Need a Sponsor for My Life in Africa I Need a Sponsor for My Life in Asia I Need a Sponsor for My Studies I Need a Sponsor for My Studies for Africa I Need a Sponsor for My Studies for Asia I Need a Sponsor for My Studies in Africa I Need a Sponsor for My Studies in Asia I Need an Oa Sponsor I Need an Sponsor I Need an Sponsor for Africa I Need an Sponsor for Asia I Need an Sponsor in Africa I Need an Sponsor in Asia I Need Donation for My Education I Need Someone to Sponsor Me I Need Someone to Sponsor Me for Africa I Need Someone to Sponsor Me for Asia I Need Someone to Sponsor Me in Africa I Need Someone to Sponsor Me in Asia Ies Grants 2021 Ifad Ghana Ifad Grants Ifad Grants 2021 Ifad Grants 2022 Ifad Grants 2023 Ifad Sierra Leone In-kind Donations for Nonprofits India Education Grants India Farmers Grants India Farming Grants India Grants - Foundation for Food and Agriculture Research India Orphan Grants India Orphanage Grants India Youth Grants 2021 Indiana 501c3 Application Indiana Farm Grants Indiana Grant Money Indiana Not for Profit Organizations Indiana Small Business Grants Individual Donors Individual Donors for Education Individual Donors for Education for Africa Individual Donors for Education for Asia Individual Donors for Education in Africa Individual Donors for Education in Asia Individual Donors for Education in Kenya Individual Donors for Education in Nigeria Individual Donors for Education in Uganda Individual Donors List Individual Farmers Grants and Free Money to Individuals Individual Financial Support for Africa Individual Financial Support for Asia Individual Financial Support for Churches for Africa Individual Financial Support for Churches for Asia Individual Financial Support for Churches in Africa Individual Financial Support for Churches in Asia Individual Financial Support for Churches in Kenya Individual Financial Support in Africa Individual Financial Support in Asia Individual Financial Support in Kenya Individual Grants 2021 Individual Grants 2022 Individual Grants 2023 Individual Grants for Students Individual Grants for Students for Africa Individual Grants for Students for Asia Individual Grants for Students in Africa Individual Grants for Students in Asia Individual Grants for Volunteering Abroad Individual Grants for Volunteering Abroad for Africa Individual Grants for Volunteering Abroad for Asia Individual Grants for Volunteering Abroad in Africa Individual Grants for Volunteering Abroad in Asia Individual Grants in Kenya Individual Research Grants for Africa Individual Research Grants for Africa 2021 Individual Research Grants for Africa 2022 Individual Research Grants for Asia Individual Research Grants for Asia 2021 Individual Research Grants for Asia 2022 Individual Research Grants for Developing Countries Individual Research Grants for Developing Countries 2021 Individual Research Grants for Developing Countries 2022 Individual Research Grants for Developing Countries 2023 Individual Research Grants in Africa Individual Research Grants in Asia Individual Sponsors for Africa Individual Sponsors for Asia Individual Sponsors From Usa Individual Sponsors From Usa for Africa Individual Sponsors From Usa for Asia Individual Sponsors From Usa in Africa Individual Sponsors From Usa in Asia Individual Sponsors in Africa Individual Sponsors in Asia Individual Sponsors in Kenya Individual Sponsorship Opportunities Individual Sponsorship Opportunities for Africa Individual Sponsorship Opportunities for Asia Individual Sponsorship Opportunities in Africa Individual Sponsorship Opportunities in Asia Individual Youth Grants in Kenya 2021 Individual Youth Grants in Kenya 2022 Individual Youth Grants in Kenya 2023 Individual Youth Grants in Kenya 2024 Innovative Nonprofits Receive $20,000 in Stem Action Grants Innovative Nonprofits Receive $20,000 in Stem Action Grants for Africa Innovative Nonprofits Receive $20,000 in Stem Action Grants for Asia Innovative Nonprofits Receive $20,000 in Stem Action Grants in Africa Innovative Nonprofits Receive $20,000 in Stem Action Grants in Asia International Agricultural Grants International Agricultural Grants 2021 International Agricultural Grants 2022 International Agricultural Grants 2023 International Agricultural Grants 2024 International Agricultural Grants for Africa International Agricultural Grants for Asia International Agricultural Grants in Africa International Agricultural Grants in Asia International Business Grants Africa International Business Grants Africa 2021 International Business Grants Africa 2022 International Business Grants Africa 2023 International Business Grants Asia International Business Grants Asia 2021 International Business Grants Asia 2022 International Business Grants for Africa International Business Grants for Asia International Business Grants in Africa International Business Grants in Asia International Cbo Grants International Christian Funding Agencies International Christian Funding Agencies for Africa International Christian Funding Agencies for Asia International Christian Funding Agencies in Africa International Christian Funding Agencies in Asia International Church Donors International Church Donors for Africa International Church Donors for Asia International Church Donors in Africa International Church Donors in Asia International Corporate Foundations and Grants Programs for Ngos International Corporate Foundations and Grants Programs for Nonprofits International Development Grants International Donors for Africa International Donors for Asia International Donors for Orphans International Donors for Orphans for Africa International Donors for Orphans for Asia International Donors for Orphans in Africa International Donors for Orphans in Asia International Donors in Africa International Donors in Asia International Donors in Kenya International Donors List International Donors List for Africa International Donors List for Asia International Donors List in Africa International Donors List in Asia International Fund for Agricultural Development International Fund for Agricultural Development Africa International Fund for Agricultural Development Asia International Fund for Agricultural Development Grants International Fund for Agricultural Development Grants 2021 International Fund for Agricultural Development Grants 2021 for Africa International Fund for Agricultural Development Grants 2021 for Asia International Fund for Agricultural Development Grants 2021 in Africa International Fund for Agricultural Development Grants 2021 in Asia International Fund for Agricultural Development Grants 2022 International Fund for Agricultural Development Grants 2022 for Africa International Fund for Agricultural Development Grants 2022 for Asia International Fund for Agricultural Development Grants 2022 in Africa International Fund for Agricultural Development Grants 2022 in Asia International Fund for Agricultural Development Grants 2023 International Fund for Agricultural Development Grants 2024 International Fund for Agricultural Development Grants for Africa International Fund for Agricultural Development Grants for Asia International Fund for Agricultural Development Grants in Africa International Fund for Agricultural Development Grants in Asia International Fund for Agricultural Development in Africa International Fund for Agricultural Development in Asia International Fund for Agricultural Development in Developing Countries International Fund for Agricultural Development in India International Fund for Agricultural Development in Pakistan International Fund for Agricultural Development India International Fund for Agricultural Development Jobs International Fund for Agricultural Development Kenya International Fund for Agricultural Development Nigeria International Fund for Agricultural Development South Africa International Fund for Agricultural Development Uganda International Fund for Agriculture Development International Funding Agencies for Renewable Energy International Funding Agencies for Rural Development International Funding Agencies for Rural Development for Africa International Funding Agencies for Rural Development for Asia International Funding Agencies for Rural Development in Africa International Funding Agencies for Rural Development in Asia International Funding for Projects for Africa International Funding for Projects for Asia International Funding for Projects in Africa International Funding for Projects in Africa 2021 International Funding for Projects in Africa 2022 International Funding for Projects in Africa 2023 International Funding for Projects in Africa 2024 International Funding for Projects in Asia International Grants for Education 2021 for Africa International Grants for Education 2021 for Asia International Grants for Education 2021 in Africa International Grants for Education 2021 in Asia International Grants for Education for Africa International Grants for Education for Asia International Grants for Education in Africa International Grants for Education in Africa 2021 International Grants for Education in Asia International Grants for Education in Asia 2021 International Grants for Education in Developing Countries International Grants for Education in Developing Countries 2021 International Grants for Education in Developing Countries 2022 International Grants for Entrepreneurs International Grants for Entrepreneurs for Africa International Grants for Entrepreneurs for Asia International Grants for Entrepreneurs in Africa International Grants for Entrepreneurs in Asia International Grants for Individuals International Grants for Individuals 2021 International Grants for Individuals 2022 International Grants for Individuals 2023 International Grants for Individuals for Africa International Grants for Individuals for Asia International Grants for Individuals in Africa International Grants for Individuals in Asia International Grants for Individuals in Nigeria International Grants for NGOs for Africa International Grants for NGOs for Asia International Grants for NGOs in Africa International Grants for NGOs in Asia International Grants for NGOs in Nigeria International Grants for Ngos in Nigeria International Grants for Nonprofits International Grants for Nonprofits 2021 International Grants for Nonprofits 2022 International Grants for Nonprofits 2023 International Grants for Nonprofits for Africa International Grants for Nonprofits for Asia International Grants for Nonprofits in Africa International Grants for Nonprofits in Asia International Grants for Small Business Start Up International Grants for Small Business Start Up for Africa International Grants for Small Business Start Up for Asia International Grants for Small Business Start Up in Africa International Grants for Small Business Start Up in Asia International Grants for Small Business Start-up International Grants for Women's Empowerment Projects 2021 International Grants for Women's Empowerment Projects 2021 for Africa International Grants for Women's Empowerment Projects 2021 for Asia International Grants for Women's Empowerment Projects 2021 in Africa International Grants for Women's Empowerment Projects 2021 in Asia International Grants for Women's Empowerment Projects 2022 International Grants for Women's Empowerment Projects 2023 International Grants for Women's Empowerment Projects 2024 International Grants: Find Grantors for Your Organization International Ngo Grants International Pastor International Pastor for Africa International Pastor for Asia International Pastor in Africa International Pastor in Asia International Sustainable Agriculture Grants International Water Grants International Women's Rights Organizations Investors for Startup in India Is Asking for Donations Illegal? Is the Federal Government Giving Money Away Isivande Women's Fund Isivande Women's Fund for Africa Isivande Women's Fund for Asia Isivande Women's Fund in Africa Isivande Women's Fund in Asia John Deere Foundation's Grant Helps Africa Farmers John Deere Foundation's Grant Helps African Farmers John Deere Foundation's Grant Helps Asia Farmers John Deere Foundation's Grant Helps Farmers for Africa John Deere Foundation's Grant Helps Farmers for Asia John Deere Foundation's Grant Helps Farmers in Africa John Deere Foundation's Grant Helps Farmers in Asia Kenya - Self Help Africa Grants Kenya Agriculture Value Chain Facility Kenya Covid-19 Fund Kenya Drylands Education Fund Kenya Education Fund Kenya Education Fund and Grants Kenya Education Grants Kenya Employment Grants 2021 Kenya Employment Grants 2022 Kenya Employment Grants 2023 Kenya Employment Grants 2024 Kenya Empowerment Grants Kenya Empowerment Grants 2021 Kenya Empowerment Grants 2022 Kenya Empowerment Grants 2023 Kenya Empowerment Grants 2024 Kenya Empowerment Grants for Women Kenya Empowerment Grants for Youth Kenya Farmers Grants Kenya Farming Grants Kenya Funding Opportunites Kenya Funding Opportunities for Ngos Kenya Grant Assistance for Grassroots Human Security Projects Kenya Grants - Foundation for Food and Agriculture Research Kenya Grants for Youth Programs 2021 Kenya Latest Grants and Resources for Agriculture Kenya Ngo Funding Kenya Orphan Grants Kenya Orphanage Grants Khula Sme Fund Kilpatrick Memorial Trust Kilpatrick Memorial Trust for Africa Kilpatrick Memorial Trust for Asia Kilpatrick Memorial Trust in Africa Kilpatrick Memorial Trust in Asia Kirkpatrick Foundation Grants Kirkpatrick Foundation Grants for Africa Kirkpatrick Foundation Grants for Asia Kirkpatrick Foundation Grants in Africa Kirkpatrick Foundation Grants in Asia Latest Agriculture Grants and Agriculture Resources for Ngos and Individuals Latest Agriculture Grants and Resources for Agriculture Latest Funds for NGOs - Call for Proposals - Call for Applications Latest Funds for NGOs - Call for Proposals - Call for Applications for Africa Latest Funds for NGOs - Call for Proposals - Call for Applications for Asia Latest Funds for NGOs - Call for Proposals - Call for Applications in Africa Latest Funds for NGOs - Call for Proposals - Call for Applications in Asia Latest Funds for NGOs 2021 Latest Funds for Ngos 2021 Latest Funds for NGOs 2021 for Africa Latest Funds for NGOs 2021 for Asia Latest Funds for NGOs 2021 in Africa Latest Funds for NGOs 2021 in Asia Latest Funds for NGOs 2022 Latest Funds for Ngos 2022 Latest Funds for Ngos 2023 Latest Funds for Ngos 2024 Latest Funds for NGOs for Africa Latest Funds for NGOs for Asia Latest Funds for NGOs in Africa Latest Funds for NGOs in Asia Latest Funds for NGOs in Developing Countries Latest Funds for Ngos in Developing Countries Latest Funds for NGOs in Developing Countries 2021 Latest Funds for NGOs in Developing Countries 2022 Latest Funds for NGOs, Call for Proposals, Call for Applications Latest Funds for Ngos, Call for Proposals, Call for Applications Latest Funds for NGOs, Call for Proposals, Call for Applications 2021 Latest Funds for NGOs, Call for Proposals, Call for Applications 2022 Latest Funds for NGOs, Call for Proposals, Call for Applications for Africa Latest Funds for NGOs, Call for Proposals, Call for Applications for Asia Latest Funds for NGOs, Call for Proposals, Call for Applications in Africa Latest Funds for NGOs, Call for Proposals, Call for Applications in Asia Latest Grant Funding Opportunities for Africa Latest Grant Funding Opportunities for Asia Latest Grant Funding Opportunities in Africa Latest Grant Funding Opportunities in Asia Latest Grant Funding Opportunities in South Africa Latest Grants and Resources for Agriculture Latest Grants and Resources for Agriculture in Africa Latest Grants and Resources for Agriculture in Egypt Latest Grants and Resources for Agriculture in India Latest Grants and Resources for Agriculture in Kenya Latest Grants and Resources for Agriculture in Nigeria Latest Grants and Resources for Agriculture in South Africa Latest Grants and Resources for Agriculture in Uganda Latest Grants and Resources for Agriculture Kenya Latest Grants and Resources for Education Latest Grants and Resources for Education for Africa Latest Grants and Resources for Education for Asia Latest Grants and Resources for Education in Africa Latest Grants and Resources for Education in Asia Latest Grants and Resources for Ngos and Individuals Latest Grants and Resources for NGOs and Individuals for Africa Latest Grants and Resources for NGOs and Individuals for Asia Latest Grants and Resources for NGOs and Individuals in Africa Latest Grants and Resources for NGOs and Individuals in Asia Latest Grants and Resources for NGOs and Individuals in Egypt Latest Grants and Resources for NGOs and Individuals in Ghana Latest Grants and Resources for NGOs and Individuals in Kenya Latest Grants and Resources for NGOs and Individuals in Malawi Latest Grants and Resources for NGOs and Individuals in Nigeria Latest Grants and Resources for Ngos and Individuals in Nigeria Latest Grants and Resources for Ngos and Individuals in Nigeria 2021 Latest Grants and Resources for Ngos and Individuals in Nigeria 2022 Latest Grants and Resources for Ngos and Individuals in Nigeria 2023 Latest Grants and Resources for Ngos and Individuals in Nigeria 2024 Latest Grants and Resources for NGOs and Individuals in South Africa Latest Grants and Resources for NGOs and Individuals in Subsahara Africa Latest Grants and Resources for NGOs and Individuals in Subsaharan Africa Latest Grants and Resources for NGOs and Individuals in Uganda Latest Grants and Resources for NGOs and Individuals in Zambia Latest Grants and Resources for Women and Gender Latest Grants and Resources for Youth and Adolescents Latest Grants and Resources for Youth and Adolescents in Africa Latest Grants for NGOs Latest Grants for Ngos Latest Grants for NGOs and Individuals for Africa Latest Grants for NGOs and Individuals for Asia Latest Grants for Ngos and Individuals in Africa Latest Grants for NGOs and Individuals in Africa Latest Grants for NGOs and Individuals in Asia Latest Grants for NGOs for Africa Latest Grants for NGOs for Asia Latest Grants for NGOs in Africa Latest Grants for NGOs in Asia Latest Grants for Women and Girls Organization 2021 Latest Grants, Funding Opportunities and Resources for Africa Latest Grants, Funding Opportunities and Resources for Asia Latest Grants, Funding Opportunities and Resources in Africa Latest Grants, Funding Opportunities and Resources in Asia Latest Grants, Funding Opportunities and Resources in Kenya Latest NGOs Call for Proposals , Funding Opportunities Latest NGOs Call for Proposals , Funding Opportunities 2021 Latest NGOs Call for Proposals , Funding Opportunities 2022 Latest NGOs Grants for Farmers for Africa Latest NGOs Grants for Farmers for Asia Latest NGOs Grants for Farmers in Africa Latest NGOs Grants for Farmers in Asia Latest NGOs Grants in Africa for Farmers Latest NGOs Grants in Asia for Farmers Latest NGOs Grants in Nigeria for Farmers Launch of the Erasmus+ Call for Proposals Learning Disabilities Foundation of America Grant Learning Disability Grants Letter Requesting Funding for School Letter Requesting Funding for School for Africa Letter Requesting Funding for School for Asia Letter Requesting Funding for School in Africa Letter Requesting Funding for School in Asia Letter to NGO for Help Letter to NGO for Help for Africa Letter to NGO for Help for Asia Letter to NGO for Help in Africa Letter to NGO for Help in Asia Life Call for Proposals 2021 Life Call for Proposals 2022 Life Call for Proposals 2023 Life Call for Proposals 2024 Life Programme List of Call for Proposals | Funds 4 Africa List of Call for Proposals | Funds 4 Asia List of Call for Proposals | Funds 4 for Africa List of Call for Proposals | Funds 4 for Asia List of Call for Proposals | Funds 4 in Africa List of Call for Proposals | Funds 4 in Asia List of Community Based Organizations List of Community Based Organizations in Kenya List of Corporate Sponsors List of Corporate Sponsors for Africa List of Corporate Sponsors for Asia List of Corporate Sponsors in Africa List of Corporate Sponsors in Asia List of Donor Grant Funding for Ngo's in Africa List of Donors List of Donors for Africa List of Donors for Asia List of Donors for Education List of Donors for Education for Africa List of Donors for Education for Asia List of Donors for Education in Africa List of Donors for Education in Asia List of Donors in Africa List of Donors in Asia List of Donors in South Africa List of Education Donors List of Educational Ngos in Nigeria List of EU Funding and European Funds and Grants for Africa List of EU Funding and European Funds and Grants for Kenya List of EU Funding and European Funds and Grants for Nigeria List of EU Funding and European Funds and Grants for South Africa List of Foundations That Give Grants List of Funding Institutions for Africa List of Funding Institutions for Asia List of Funding Institutions in Africa List of Funding Institutions in Asia List of Funding Institutions in South Africa List of Government Grants for Individuals List of Government Grants for Individuals for Africa List of Government Grants for Individuals for Asia List of Government Grants for Individuals in Africa List of Government Grants for Individuals in Asia List of Individual Donors List of International Funding Agencies List of International Funding Agencies Africa List of International Funding Agencies for Africa List of International Funding Agencies for Asia List of International Funding Agencies in Africa List of International Funding Agencies in Asia List of International Funding Agencies South Africa List of Nonprofits Receiving Federal Funding List of Nonprofits Receiving Federal Funding for Africa List of Nonprofits Receiving Federal Funding for Asia List of Nonprofits Receiving Federal Funding in Africa List of Nonprofits Receiving Federal Funding in Asia List of Open Opportunities for Entrepreneurs List of Orphanages for Africa List of Orphanages for Asia List of Orphanages in Africa List of Orphanages in Asia List of People Who Can Sponsor Me List of People Who Can Sponsor Me for Africa List of People Who Can Sponsor Me for Asia List of People Who Can Sponsor Me in Africa List of People Who Can Sponsor Me in Asia List of Personal Donors List of Sponsors Willing to Sponsor You List of Sponsors Willing to Sponsor You and Help You List of Sponsors Willing to Sponsor You and Help You for Africa List of Sponsors Willing to Sponsor You and Help You for Asia List of Sponsors Willing to Sponsor You and Help You in Africa List of Sponsors Willing to Sponsor You and Help You in Asia List of Sponsors Willing to Sponsor You for Africa List of Sponsors Willing to Sponsor You for Asia List of Sponsors Willing to Sponsor You in Africa List of Sponsors Willing to Sponsor You in Asia List of Sponsors Willing to Sponsor You in Kenya List of Top Agriculture Grants List of Top Agriculture Grants in 2021 List of Top Agriculture Grants in 2021 | Grant Opportunities List of Top Agriculture Grants in 2022 List of Top Agriculture Grants in 2022 | Grant Opportunities List of Top Agriculture Grants in 2023 List of Top Agriculture Grants in 2023 | Grant Opportunities List of Top Agriculture Grants in 2024 | Grant Opportunities List: Covid-19 Grants for Nonprofits + Businesses Loan for Poultry Farm Business Loan for Poultry Farm Business for Africa Loan for Poultry Farm Business for Asia Loan for Poultry Farm Business in Africa Loan for Poultry Farm Business in Asia Loans Farmers for Africa Loans Farmers for Asia Loans Farmers in Africa Loans Farmers in Asia Loans for Africa Farmers Loans for African Cbos Loans for African Farmers Loans for African Ngos Loans for Asia Farmers Loans for Native American Local Community Grants Local Community Grants for Africa Local Community Grants for Asia Local Community Grants in Africa Local Community Grants in Asia Local Scholarships for Africa Local Scholarships for Asia Local Scholarships in Africa Local Scholarships in Asia Local Scholarships in Kenya Looking 4 Christian Financial Funders 4 My Ngo Looking 4 Christian Financial Funders 4 My NGO Looking 4 Christian Financial Funders 4 My NGO for Africa Looking 4 Christian Financial Funders 4 My NGO for Asia Looking 4 Christian Financial Funders 4 My NGO in Africa Looking 4 Christian Financial Funders 4 My NGO in Asia Looking for Donors and Sponsors Looking for Donors and Sponsors for Africa Looking for Donors and Sponsors for Asia Looking for Donors and Sponsors in Africa Looking for Donors and Sponsors in Asia Looking for Donors and Sponsors in Kenya Looking for Donors and Sponsors in Zambia Looking for Individual Sponsor Looking for Individual Sponsor for Africa Looking for Individual Sponsor for Asia Looking for Individual Sponsor for Education Looking for Individual Sponsor for Education for Africa Looking for Individual Sponsor for Education for Asia Looking for Individual Sponsor for Education in Africa Looking for Individual Sponsor for Education in Asia Looking for Individual Sponsor for Lifestyle Looking for Individual Sponsor for Lifestyle for Africa Looking for Individual Sponsor for Lifestyle for Asia Looking for Individual Sponsor for Lifestyle in Africa Looking for Individual Sponsor for Lifestyle in Asia Looking for Individual Sponsor in Africa Looking for Individual Sponsor in Asia Looking for Individual Sponsor in Kenya Looking for Orphanage Sponsors Looking for Orphanage Sponsors for Africa Looking for Orphanage Sponsors for Asia Looking for Orphanage Sponsors in Africa Looking for Orphanage Sponsors in Asia Looking for Sponsor for My Child Education Looking for Sponsor for My Child Education for Africa Looking for Sponsor for My Child Education for Asia Looking for Sponsor for My Child Education in Africa Looking for Sponsor for My Child Education in Asia Looking for Sponsors for My Education Looking for Sponsors for My Education for Africa Looking for Sponsors for My Education for Asia Looking for Sponsors for My Education in Africa Looking for Sponsors for My Education in Asia Looking for Sponsorship Help Looking for Sponsorship Help for Africa Looking for Sponsorship Help for Asia Looking for Sponsorship Help in Africa Looking for Sponsorship Help in Asia Looking for Sponsorship Money Looking for Sponsorship Money for Africa Looking for Sponsorship Money for Asia Looking for Sponsorship Money in Africa Looking for Sponsorship Money in Asia Lottery Arts Funding Lottery Funding for Churches Lotto Funding Application 2021 Lotto Funding for Npo Maendeleo Agricultural Enterprise Fund Make Instant Money Online Absolutely Free Make Instant Money Online Absolutely Free for Africa Make Instant Money Online Absolutely Free for Asia Make Instant Money Online Absolutely Free in Africa Make Instant Money Online Absolutely Free in Asia Malawi US Embassy Contact Male Sponsors for Africa Male Sponsors for Asia Male Sponsors in Africa Male Sponsors in Asia Male Sponsors in Kenya Managing Your Ngo in the Times of Covid-19 Marketing Grants for Nonprofits Marketing Grants for Nonprofits for Africa Marketing Grants for Nonprofits for Asia Marketing Grants for Nonprofits in Africa Marketing Grants for Nonprofits in Asia Medium Term Notes Dealers Medium Term Notes Issued by Banks Mentoring Grants for Youth Programs Mentoring Grants for Youth Programs for Africa Mentoring Grants for Youth Programs for Asia Mentoring Grants for Youth Programs in Africa Mentoring Grants for Youth Programs in Asia Ministry Grants Individuals Ministry Grants Individuals for Africa Ministry Grants Individuals for Asia Ministry Grants Individuals in Africa Ministry Grants Individuals in Asia Ministry Grants Small Churches Ministry Grants Small Churches for Africa Ministry Grants Small Churches for Asia Ministry Grants Small Churches in Africa Ministry Grants Small Churches in Asia Ministry of Finance Africa Ministry of Finance Asia Ministry of Finance for Africa Ministry of Finance for Asia Ministry of Finance in Africa Ministry of Finance in Asia Ministry of Finance Kenya Minority Small Business Grants Mission Grants for Individuals Mission Grants for Individuals for Africa Mission Grants for Individuals for Asia Mission Grants for Individuals in Africa Mission Grants for Individuals in Asia Mission Trip Grants Mission Trip Grants for Africa Mission Trip Grants for Asia Mission Trip Grants for Individuals Mission Trip Grants for Individuals for Africa Mission Trip Grants for Individuals for Asia Mission Trip Grants for Individuals in Africa Mission Trip Grants for Individuals in Asia Mission Trip Grants in Africa Mission Trip Grants in Asia Mission Trip Scholarships Mission Trip Scholarships for Africa Mission Trip Scholarships for Asia Mission Trip Scholarships in Africa Mission Trip Scholarships in Asia Missionary Funding Agencies Missionary Funding Agencies for Africa Missionary Funding Agencies for Asia Missionary Funding Agencies in Africa Missionary Funding Agencies in Asia Missionary Support Raising Letter Missionary Support Raising Letter for Africa Missionary Support Raising Letter for Asia Missionary Support Raising Letter in Africa Missionary Support Raising Letter in Asia Missions for Africa Missions for Asia Missions in Africa Missions in Asia Missions Organizations Africa Missions Organizations Asia Missions Organizations for Africa Missions Organizations for Asia Missions Organizations in Africa Missions Organizations in Asia Money for Free for Africa Money for Free for Asia Money for Free in Africa Money for Free in Asia Money for Free in Kenya Money for Free in Nigeria Money Help From the Government Money You Never Pay Back Money You Never Pay Back Free Government Grants Monthly Grants of $1,000 to Support Ideas and Projects From Individuals in Africa Monthly Grants of $1,000 to Support Ideas and Projects From Individuals in Asia Monthly Grants of $1,000 to Support Ideas and Projects From Individuals in Egypt Monthly Grants of $1,000 to Support Ideas and Projects From Individuals in India Monthly Grants of $1,000 to Support Ideas and Projects From Individuals in Kenya Monthly Grants of $1,000 to Support Ideas and Projects From Individuals in Nigeria Monthly Grants of $1,000 to Support Ideas and Projects From Individuals in Pakistan Monthly Grants of $1,000 to Support Ideas and Projects From Individuals in South Africa Monthly Grants of $1,000 to Support Ideas and Projects From Individuals in Uganda Motsepe Foundation Application Form 2021 Motsepe Foundation Application Form 2021 Pdf Motsepe Foundation Funding Motsepe Foundation Funding Application Form Sports Motsepe Foundation Funding Application Forms for Churches Motsepe Foundation Funding for Npo Motsepe Foundation Funding for Small Businesses - Fill Online Motsepe Foundation Grants for Small Businesses Mtn Funding Mtn Group Mtn Kenya Mtn Programme is Launched by a Bank to My Coke Rewards School Flyer My Coke Rewards School Flyer for Africa My Coke Rewards School Flyer for Asia My Coke Rewards School Flyer in Africa My Coke Rewards School Flyer in Asia National Arts and Disability Center Grant National Lottery Funding Application Form 2021 National Lottery Funding Application Form 2021 Pdf Download National Lottery Funding Application Form 2021/2022 Pdf National Lottery Funding Application Form 2022 Native American Business Loan Guarantee Program Native American Federal Grants Nc Beginning Farmer Grants Need Assistance to Pay Fees Need Assistance to Pay Fees for Africa Need Assistance to Pay Fees for Asia Need Assistance to Pay Fees in Africa Need Assistance to Pay Fees in Asia Netherlands Embassy Kenya Small Grants Netherlands Embassy Uganda Small Grants Netherlands Funding Foundations Netherlands Funding Foundations for Africa Netherlands Funding Foundations for Asia Netherlands Funding Foundations in Africa Netherlands Funding Foundations in Asia NGO Africa NGO Asia Ngo Donors List NGO Donors List NGO Donors List for Africa NGO Donors List for Asia NGO Donors List in Africa NGO Donors List in Asia Ngo Equipment Grants Ngo Fencing Grants NGO for Africa NGO for Asia NGO Fund Available for Rwanda NGO Fund Available for Rwanda for Africa NGO Fund Available for Rwanda for Asia NGO Fund Available for Rwanda in Africa NGO Fund Available for Rwanda in Asia Ngo Funding NGO Funding NGO Funding 2021 for Africa NGO Funding 2021 for Asia NGO Funding 2021 in Africa NGO Funding 2021 in Asia Ngo Funding Agencies NGO Funding Agencies NGO Funding Agencies for Africa NGO Funding Agencies for Asia NGO Funding Agencies in Africa NGO Funding Agencies in Asia NGO Funding Directory for Africa NGO Funding Directory for Asia NGO Funding Directory in Africa NGO Funding Directory in Asia NGO Funding for Africa NGO Funding for Asia NGO Funding in Africa NGO Funding in Asia Ngo Funding Opportunities NGO Funding Opportunities NGO Funding Opportunities for Africa NGO Funding Opportunities for Asia NGO Funding Opportunities in Africa NGO Funding Opportunities in Asia Ngo Funding Opportunities in South Africa Ngo Funding Sources NGO Funding Sources NGO Funding Sources for Africa NGO Funding Sources for Asia NGO Funding Sources in Africa NGO Funding Sources in Asia Ngo Funding Sources in India Ngo Funding South Africa 2021 NGO Fundings Available for Africa NGO Fundings Available for Asia NGO Fundings Available in Africa NGO Fundings Available in Asia Ngo Fundings Available in South Africa Ngo Grants NGO Grants Ngo Grants Application NGO Grants Application NGO Grants Application for Africa NGO Grants Application for Asia NGO Grants Application in Africa NGO Grants Application in Asia NGO Grants for Africa NGO Grants for Asia Ngo Grants for Females NGO Grants in Africa NGO Grants in Asia NGO Grants in India NGO Grants in Kenya NGO Grants in Nigeria NGO Grants NGO Grants Application Funds for NGOs 2021 Current Funds for NGOs Www.fundsforNGOs.org Latest-funds-for-NGOs-2 Funding Opportunities for NGOs in Africa Small Grants for NGOs in Africa Funds for NGOs in Africa Funds for NGOs in Education FundsforNGOs - Grants and Resources for Sustainability Latest Funds for NGOs, Call for Proposals, Call for Applications Grants for NGOs and Organisations - Financial Aid Grants Funding Opportunities for NGOs in Africa Small Grants for NGOs in Africa Funds for NGOs in Africa 2021 Funds for NGOs in Education Small Grants for NGOs in Africa 2021 Latest Funds for NGOs in Africa Latest Grants for NGOs Small Grants for Individuals in Africa Funds for NGOs in Africa 2021 NGO Funding Opportunities Funding Opportunities for NGOs in Africa Funding Opportunities for NGOs in Africa Small Grants for NGOs in Africa Funds for NGOs in Africa Funds for NGOs in Education Small Grants for NGOs in Africa Latest Funds for NGOs in Africa Latest Grants for NGOs Small Grants for Individuals in Africa Funds for NGOs in Africa Small Grants for Individuals in Africa Small Grants for Africa 2021 Small Grants for NGOs in Africa Small Grants for Cbos in Africa Funding for Youth Projects in Africa Latest Grants for NGOs Latest Funds for NGOs in Africa Funding Opportunities for NGOs in Africa Funds for NGOs in Africa Call for Proposal Call for Proposals 2021 for Africa Current Call for Proposals Call for Proposals 2021 for Africa Call for Proposal 2021 Call for Funding Proposals 2021 Call for Proposals 2021 Africa Call for Proposals Africa 2021 Call for Proposals Grants Concept Note How to Write a Concept Note for Research Concept Note Sample Pdf Concept Note Guidelines Concept Note Pdf Sample Concept Note for Funding Concept Note Sample for an Event Concept Note Template USAID Concept Note Format Pdf Ngo Grants Ngo Grants Application Funds for Ngos 2021 Current Funds for Ngos Www.fundsforngos.org Latest-funds-for-ngos-2 Funding Opportunities for Ngos in Africa Small Grants for Ngos in Developing Countries Funds for Ngos in Developing Countries Funds for Ngos in Education Fundsforngos - Grants and Resources for Sustainability Latest Funds for Ngos, Call for Proposals, Call for Applications Grants for Ngos and Organisations - Financial Aid Grants Funding Opportunities for Ngos in Africa Small Grants for Ngos in Developing Countries Funds for Ngos in Developing Countries 2021 Funds for Ngos in Education Small Grants for Ngos in Developing Countries 2021 Latest Funds for Ngos in Developing Countries Latest Grants for Ngos Small Grants for Individuals in Developing Countries Funds for Ngos in Developing Countries 2021 Ngo Funding Opportunities Funding Opportunities for Ngos in Africa Funding Opportunities for Ngos in Africa Small Grants for Ngos in Developing Countries Funds for Ngos in Developing Countries Funds for Ngos in Education Small Grants for Ngos in Developing Countries Latest Funds for Ngos in Developing Countries Latest Grants for Ngos Small Grants for Individuals in Developing Countries Funds for Ngos in Developing Countries Small Grants for Individuals in Developing Countries Small Grants for Developing Countries 2021 Small Grants for Ngos in Developing Countries Small Grants for Cbos in Developing Countries Funding for Youth Projects in Africa Latest Grants for Ngos Latest Funds for Ngos in Developing Countries Funding Opportunities for Ngos in Africa Funds for Ngos in Developing Countries Call for Proposal Call for Proposals 2021 for Developing Countries Current Call for Proposals Call for Proposals 2021 for Developing Countries Call for Proposal 2021 Call for Funding Proposals 2021 Call for Proposals 2021 Africa Call for Proposals Kenya 2021 Call for Proposals Grants Concept Note How to Write a Concept Note for Research Concept Note Sample Pdf Concept Note Guidelines Concept Note Pdf Sample Concept Note for Funding Concept Note Sample for an Event Concept Note Template Usaid Concept Note Format Pdf Ngo Grants Ngo Grants Application Funds for NGOs 2021 Current Funds for NGOs Www.fundsforNGOs.org Latest-funds-for-NGOs-2 Funding Opportunities for NGOs in Africa Small Grants for NGOs in Developing Countries Funds for NGOs in Developing Countries Funds for NGOs in Education FundsforNGOs - Grants and Resources for Sustainability Latest Funds for NGOs, Call for Proposals, Call for Applications Grants for NGOs and Organisations - Financial Aid Grants Funding Opportunities for NGOs in Africa Small Grants for NGOs in Developing Countries Funds for NGOs in Developing Countries 2021 Funds for NGOs in Education Small Grants for NGOs in Developing Countries 2021 Latest Funds for NGOs in Developing Countries Latest Grants for NGOs Small Grants for Individuals in Developing Countries Funds for NGOs in Developing Countries 2021 Ngo Funding Opportunities Funding Opportunities for NGOs in Africa Funding Opportunities for NGOs in Africa Small Grants for NGOs in Developing Countries Funds for NGOs in Developing Countries Funds for NGOs in Education Small Grants for NGOs in Developing Countries Latest Funds for NGOs in Developing Countries Latest Grants for NGOs Small Grants for Individuals in Developing Countries Funds for NGOs in Developing Countries Small Grants for Individuals in Developing Countries Small Grants for Developing Countries 2021 Small Grants for NGOs in Developing Countries Small Grants for Cbos in Developing Countries Funding for Youth Projects in Africa Latest Grants for NGOs Latest Funds for NGOs in Developing Countries Funding Opportunities for NGOs in Africa Funds for NGOs in Developing Countries Call for Proposal Call for Proposals 2021 for Developing Countries Current Call for Proposals Call for Proposals 2022 for Developing Countries Call for Proposal 2021 Call for Funding Proposals 2021 Call for Proposals 2021 Africa Call for Proposals Africa 2021 Call for Proposals Grants Concept Note How to Write a Concept Note for Research Concept Note Sample Pdf Concept Note Guidelines Concept Note Pdf Sample Concept Note for Funding Concept Note Sample for an Event Concept Note Template Usaid Concept Note Format Pdf Ngo Grants Ngo Grants Application Funds for NGOs 2021 Current Funds for NGOs Www.fundsforNGOs.org Latest-funds-for-NGOs-2 Funding Opportunities for NGOs in Africa Small Grants for NGOs in Developing Countries Funds for NGOs in Developing Countries Funds for NGOs in Education FundsforNGOs - Grants and Resources for Sustainability Latest Funds for NGOs, Call for Proposals, Call for Applications Grants for NGOs and Organisations - Financial Aid Grants Funding Opportunities for NGOs in Africa Small Grants for NGOs in Developing Countries Funds for NGOs in Developing Countries 2021 Funds for NGOs in Education Small Grants for NGOs in Developing Countries 2021 Latest Funds for NGOs in Developing Countries Latest Grants for NGOs Small Grants for Individuals in Developing Countries Funds for NGOs in Developing Countries 2021 Ngo Funding Opportunities Funding Opportunities for NGOs in Africa Funding Opportunities for NGOs in Africa Small Grants for NGOs in Developing Countries Funds for NGOs in Developing Countries Funds for NGOs in Education Small Grants for NGOs in Developing Countries Latest Funds for NGOs in Developing Countries Latest Grants for NGOs Small Grants for Individuals in Developing Countries Funds for NGOs in Developing Countries Small Grants for Individuals in Developing Countries Small Grants for Developing Countries 2021 Small Grants for NGOs in Developing Countries Small Grants for Cbos in Developing Countries Funding for Youth Projects in Africa Latest Grants for NGOs Latest Funds for NGOs in Developing Countries Funding Opportunities for NGOs in Africa Funds for NGOs in Developing Countries Call for Proposal Call for Proposals 2021 for Developing Countries Current Call for Proposals Call for Proposals 2022 for Developing Countries Call for Proposal 2021 Call for Funding Proposals 2021 Call for Proposals 2021 Africa Call for Proposals Kenya 2021 Call for Proposals Grants Concept Note How to Write a Concept Note for Research Concept Note Sample Pdf Concept Note Guidelines Concept Note Pdf Sample Concept Note for Funding Concept Note Sample for an Event Concept Note Template Usaid Concept Note Format Pdf NGO Grants NGO Grants Application Funds for NGOs 2021 Current Funds for NGOs Www.fundsforNGOs.org Latest-funds-for-NGOs-2 Funding Opportunities for NGOs in Asia Small Grants for NGOs in Asia Funds for NGOs in Asia Funds for NGOs in Education FundsforNGOs - Grants and Resources for Sustainability Latest Funds for NGOs, Call for Proposals, Call for Applications Grants for NGOs and Organisations - Financial Aid Grants Funding Opportunities for NGOs in Asia Small Grants for NGOs in Asia Funds for NGOs in Asia 2021 Funds for NGOs in Education Small Grants for NGOs in Asia 2021 Latest Funds for NGOs in Asia Latest Grants for NGOs Small Grants for Individuals in Asia Funds for NGOs in Asia 2021 NGO Funding Opportunities Funding Opportunities for NGOs in Asia Funding Opportunities for NGOs in Asia Small Grants for NGOs in Asia Funds for NGOs in Asia Funds for NGOs in Education Small Grants for NGOs in Asia Latest Funds for NGOs in Asia Latest Grants for NGOs Small Grants for Individuals in Asia Funds for NGOs in Asia Small Grants for Individuals in Asia Small Grants for Asia 2021 Small Grants for NGOs in Asia Small Grants for Cbos in Asia Funding for Youth Projects in Asia Latest Grants for NGOs Latest Funds for NGOs in Asia Funding Opportunities for NGOs in Asia Funds for NGOs in Asia Call for Proposal Call for Proposals 2021 for Asia Current Call for Proposals Call for Proposals 2021 for Asia Call for Proposal 2021 Call for Funding Proposals 2021 Call for Proposals 2021 Asia Call for Proposals Asia 2021 Call for Proposals Grants Concept Note How to Write a Concept Note for Research Concept Note Sample Pdf Concept Note Guidelines Concept Note Pdf Sample Concept Note for Funding Concept Note Sample for an Event Concept Note Template USAID Concept Note Format Pdf NGO Grants NGO Grants Application Funds for NGOs 2021 Current Funds for NGOs Www.fundsforNGOs.org Latest-funds-for-NGOs-2 Funding Opportunities for NGOs Small Grants for NGOs Funds for NGOs Funds for NGOs in Education FundsforNGOs - Grants and Resources for Sustainability Latest Funds for NGOs, Call for Proposals, Call for Applications Grants for NGOs and Organisations - Financial Aid Grants Funding Opportunities for NGOs Small Grants for NGOs Funds for NGOs Funds for NGOs in Education Small Grants for NGOs Latest Funds for NGOs Latest Grants for NGOs Small Grants for Individuals Funds for NGOs NGO Funding Opportunities Funding Opportunities for NGOs Funding Opportunities for NGOs Small Grants for NGOs Funds for NGOs Funds for NGOs in Education Small Grants for NGOs Latest Funds for NGOs Latest Grants for NGOs Small Grants for Individuals Funds for NGOs Small Grants for Individuals Small Grants Small Grants for NGOs Small Grants for Cbos Funding for Youth Projects Latest Grants for NGOs Latest Funds for NGOs Funding Opportunities for NGOs Funds for NGOs Call for Proposal Call for Proposals 2021 Current Call for Proposals Call for Proposals 2021 Call for Proposal 2021 Call for Funding Proposals 2021 Call for Proposals 2021 Call for Proposals Call for Proposals Grants Concept Note How to Write a Concept Note for Research Concept Note Sample Pdf Concept Note Guidelines Concept Note Pdf Sample Concept Note for Funding Concept Note Sample for an Event Concept Note Template USAID Concept Note Format Pdf for Africa NGO Grants NGO Grants Application Funds for NGOs 2021 Current Funds for NGOs Www.fundsforNGOs.org Latest-funds-for-NGOs-2 Funding Opportunities for NGOs Small Grants for NGOs Funds for NGOs Funds for NGOs in Education FundsforNGOs - Grants and Resources for Sustainability Latest Funds for NGOs, Call for Proposals, Call for Applications Grants for NGOs and Organisations - Financial Aid Grants Funding Opportunities for NGOs Small Grants for NGOs Funds for NGOs Funds for NGOs in Education Small Grants for NGOs Latest Funds for NGOs Latest Grants for NGOs Small Grants for Individuals Funds for NGOs NGO Funding Opportunities Funding Opportunities for NGOs Funding Opportunities for NGOs Small Grants for NGOs Funds for NGOs Funds for NGOs in Education Small Grants for NGOs Latest Funds for NGOs Latest Grants for NGOs Small Grants for Individuals Funds for NGOs Small Grants for Individuals Small Grants Small Grants for NGOs Small Grants for Cbos Funding for Youth Projects Latest Grants for NGOs Latest Funds for NGOs Funding Opportunities for NGOs Funds for NGOs Call for Proposal Call for Proposals 2021 Current Call for Proposals Call for Proposals 2021 Call for Proposal 2021 Call for Funding Proposals 2021 Call for Proposals 2021 Call for Proposals Call for Proposals Grants Concept Note How to Write a Concept Note for Research Concept Note Sample Pdf Concept Note Guidelines Concept Note Pdf Sample Concept Note for Funding Concept Note Sample for an Event Concept Note Template USAID Concept Note Format Pdf for Asia NGO Grants NGO Grants Application Funds for NGOs 2021 Current Funds for NGOs Www.fundsforNGOs.org Latest-funds-for-NGOs-2 Funding Opportunities for NGOs Small Grants for NGOs Funds for NGOs Funds for NGOs in Education FundsforNGOs - Grants and Resources for Sustainability Latest Funds for NGOs, Call for Proposals, Call for Applications Grants for NGOs and Organisations - Financial Aid Grants Funding Opportunities for NGOs Small Grants for NGOs Funds for NGOs Funds for NGOs in Education Small Grants for NGOs Latest Funds for NGOs Latest Grants for NGOs Small Grants for Individuals Funds for NGOs NGO Funding Opportunities Funding Opportunities for NGOs Funding Opportunities for NGOs Small Grants for NGOs Funds for NGOs Funds for NGOs in Education Small Grants for NGOs Latest Funds for NGOs Latest Grants for NGOs Small Grants for Individuals Funds for NGOs Small Grants for Individuals Small Grants Small Grants for NGOs Small Grants for Cbos Funding for Youth Projects Latest Grants for NGOs Latest Funds for NGOs Funding Opportunities for NGOs Funds for NGOs Call for Proposal Call for Proposals 2021 Current Call for Proposals Call for Proposals 2021 Call for Proposal 2021 Call for Funding Proposals 2021 Call for Proposals 2021 Call for Proposals Call for Proposals Grants Concept Note How to Write a Concept Note for Research Concept Note Sample Pdf Concept Note Guidelines Concept Note Pdf Sample Concept Note for Funding Concept Note Sample for an Event Concept Note Template USAID Concept Note Format Pdf in Africa NGO Grants NGO Grants Application Funds for NGOs 2021 Current Funds for NGOs Www.fundsforNGOs.org Latest-funds-for-NGOs-2 Funding Opportunities for NGOs Small Grants for NGOs Funds for NGOs Funds for NGOs in Education FundsforNGOs - Grants and Resources for Sustainability Latest Funds for NGOs, Call for Proposals, Call for Applications Grants for NGOs and Organisations - Financial Aid Grants Funding Opportunities for NGOs Small Grants for NGOs Funds for NGOs Funds for NGOs in Education Small Grants for NGOs Latest Funds for NGOs Latest Grants for NGOs Small Grants for Individuals Funds for NGOs NGO Funding Opportunities Funding Opportunities for NGOs Funding Opportunities for NGOs Small Grants for NGOs Funds for NGOs Funds for NGOs in Education Small Grants for NGOs Latest Funds for NGOs Latest Grants for NGOs Small Grants for Individuals Funds for NGOs Small Grants for Individuals Small Grants Small Grants for NGOs Small Grants for Cbos Funding for Youth Projects Latest Grants for NGOs Latest Funds for NGOs Funding Opportunities for NGOs Funds for NGOs Call for Proposal Call for Proposals 2021 Current Call for Proposals Call for Proposals 2021 Call for Proposal 2021 Call for Funding Proposals 2021 Call for Proposals 2021 Call for Proposals Call for Proposals Grants Concept Note How to Write a Concept Note for Research Concept Note Sample Pdf Concept Note Guidelines Concept Note Pdf Sample Concept Note for Funding Concept Note Sample for an Event Concept Note Template USAID Concept Note Format Pdf in Asia Ngo Grants Ngo Grants Application Funds for Ngos 2022 Current Funds for Ngos Www.fundsforngos.org Latest-funds-for-ngos-2 Funding Opportunities for Ngos in Africa Small Grants for Ngos in Developing Countries Funds for Ngos in Developing Countries Funds for Ngos in Education Fundsforngos - Grants and Resources for Sustainability Latest Funds for Ngos, Call for Proposals, Call for Applications Grants for Ngos and Organisations - Financial Aid Grants Funding Opportunities for Ngos in Africa Small Grants for Ngos in Developing Countries Funds for Ngos in Developing Countries 2022 Funds for Ngos in Education Small Grants for Ngos in Developing Countries 2022 Latest Funds for Ngos in Developing Countries Latest Grants for Ngos Small Grants for Individuals in Developing Countries Funds for Ngos in Developing Countries 2022 Ngo Funding Opportunities Funding Opportunities for Ngos in Africa Funding Opportunities for Ngos in Africa Small Grants for Ngos in Developing Countries Funds for Ngos in Developing Countries Funds for Ngos in Education Small Grants for Ngos in Developing Countries Latest Funds for Ngos in Developing Countries Latest Grants for Ngos Small Grants for Individuals in Developing Countries Funds for Ngos in Developing Countries Small Grants for Individuals in Developing Countries Small Grants for Developing Countries 2022 Small Grants for Ngos in Developing Countries Small Grants for Cbos in Developing Countries Funding for Youth Projects in Africa Latest Grants for Ngos Latest Funds for Ngos in Developing Countries Funding Opportunities for Ngos in Africa Funds for Ngos in Developing Countries Call for Proposal Call for Proposals 2022 for Developing Countries Current Call for Proposals Call for Proposals 2022 for Developing Countries Call for Proposal 2022 Call for Funding Proposals 2022 Call for Proposals 2022 Africa Call for Proposals Kenya 2022 Call for Proposals Grants Concept Note How to Write a Concept Note for Research Concept Note Sample Pdf Concept Note Guidelines Concept Note Pdf Sample Concept Note for Funding Concept Note Sample for an Event Concept Note Template Usaid Concept Note Format Pdf NGO in Africa NGO in Asia NGO India NGO Schools for Africa NGO Schools for Asia NGO Schools in Africa NGO Schools in Asia Ngo Schools in Kenya Ngo Sierra Leone Ngo Sponsorship Proposal NGOs Funding Tree Planting in Kenya Ngos in Education Sector NGOs in Education Sector NGOs in Education Sector for Africa NGOs in Education Sector for Asia NGOs in Education Sector in Africa NGOs in Education Sector in Asia Ngos That Support Agriculture in Ghana NGOs That Support Education for Africa NGOs That Support Education for Asia NGOs That Support Education in Africa NGOs That Support Education in Asia Ngos That Support Education in Ghana Ngos That Support Education in Kenya Ngos That Support Education in Nigeria Nigeria Education Grants Nigeria Farmers Grants Nigeria Farming Grants Nigeria Orphan Grants Nigeria Orphanage Grants Nigeria Youth Development Grants 2021 Nigerian Youth Empowerment 2021 Ngo Nirnaya Women's Fund (India) Nirnaya Women's Fund (India) Nlc Funding 2021/2022 Noaa Fisheries Grants Noaa Funding Nomadic Africa Children's Educational Fund Nomadic Asia Children's Educational Fund Nomadic Children's Educational Fund for Africa Nomadic Children's Educational Fund for Asia Nomadic Children's Educational Fund in Africa Nomadic Children's Educational Fund in Asia Nomadic Kenyan Children's Educational Fund Non Profit Organization Non Profit Organization for Africa Non Profit Organization for Asia Non Profit Organization in Africa Non Profit Organization in Asia Non Repayable Small Business Grants Nonprofit Grants Nonprofit Revenue Streams Nonprofit Revenue Streams for Africa Nonprofit Revenue Streams for Asia Nonprofit Revenue Streams in Africa Nonprofit Revenue Streams in Asia Nonprofit Startup Budget Nonprofit Startup Budget for Africa Nonprofit Startup Budget for Asia Nonprofit Startup Budget in Africa Nonprofit Startup Budget in Asia Norad Aquaculture Grant's Norad Call for Proposals 2021 Norad Call for Proposals 2022 Norad Call for Proposals 2023 Norad Funding Opportunities Norad Funding Opportunities 2021 Norad Grants for Africa Norad Grants for Asia Norad Grants for Ghana Norad Grants for India Norad Grants for Kenya Norad Grants for Nigeria Norad Grants for South Africa Norad Grants in Africa Norad Grants in Asia Norad Grants in Ghana Norad Grants in India Norad Grants in Kenya Norad Grants in Nigeria Norad Grants in South Africa Norad Scholarship Norad Scholarship 2021 Norad Scholarship 2022 Norad Scholarship 2023 Norad Scholarship 2024 Norway Development Agency Countries Norway Development Bank Norway Grants 2021 Norway Grants 2022 Norway Grants 2023 Norway Grants 2024 Norwegian Agency for Development Cooperation Norwegian Agency for Development Cooperation -norad Norwegian Agency for Development Cooperation Grants for Africa Norwegian Agency for Development Cooperation Grants for Asia Norwegian Agency for Development Cooperation Grants for Ghana Norwegian Agency for Development Cooperation Grants for India Norwegian Agency for Development Cooperation Grants for Kenya Norwegian Agency for Development Cooperation Grants for Nigeria Norwegian Agency for Development Cooperation Grants for South Africa Norwegian Agency for Development Cooperation Grants in Africa Norwegian Agency for Development Cooperation Grants in Asia Norwegian Agency for Development Cooperation Grants in Ghana Norwegian Agency for Development Cooperation Grants in India Norwegian Agency for Development Cooperation Grants in Kenya Norwegian Agency for Development Cooperation Grants in Nigeria Norwegian Agency for Development Cooperation Grants in South Africa Norwegian Grants for Africa Norwegian+grants for Africa Norwegian+grants+for+africa Not for Profit Organizations for Africa Not for Profit Organizations for Asia Not for Profit Organizations in Africa Not for Profit Organizations in Asia Npo Funding 2021 Npo Funding Application Forms 2021 Npo Funding Application Forms 2021 Pdf Npo Funding Directory Nsf Funding 2021 Nsf Funding 2022 Nsf Funding 2023 Nsf Funding 2024 Oa Online Ohio Grants for Individuals Oklahoma Grants for Nonprofit Organizations Oklahoma Technology Grants Ongoing Grants in Nigeria 2021 Ongoing Grants in Nigeria 2022 Ongoing Grants in Nigeria 2023 Ongoing Grants in Nigeria 2024 Online Open Calls for Proposals Open Calls for Proposals for Africa Open Calls for Proposals for Asia Open Calls for Proposals in Africa Open Calls for Proposals in Asia Operating Grants for Nonprofit Organizations Operating Grants for Nonprofit Organizations for Africa Operating Grants for Nonprofit Organizations for Asia Operating Grants for Nonprofit Organizations in Africa Operating Grants for Nonprofit Organizations in Asia Operating Support Grants for Nonprofits Opportunities 2021 for Africa Opportunities 2021 for Asia Opportunities 2021 in Africa Opportunities 2021 in Asia Opportunities 2022 for Africa Opportunities 2022 for Asia Opportunities 2022 in Africa Opportunities 2022 in Asia Opportunities Entrepreneurs 2021 for Africa Opportunities Entrepreneurs 2021 for Asia Opportunities Entrepreneurs 2021 in Africa Opportunities Entrepreneurs 2021 in Asia Opportunities Entrepreneurs 2022 for Africa Opportunities Entrepreneurs 2022 for Asia Opportunities Entrepreneurs 2022 in Africa Opportunities Entrepreneurs 2022 in Asia Opportunities for Africa Entrepreneurs 2021 Opportunities for Africa Entrepreneurs 2022 Opportunities for Africa Graduates Opportunities for African Entrepreneurs 2021 Opportunities for African Entrepreneurs 2022 Opportunities for African Entrepreneurs 2023 Opportunities for African Graduates Opportunities for African Youth 2021 Opportunities for Africans 2021 Opportunities for Africans 2022 Opportunities for Africans 2023 Opportunities for Africas 2021 Opportunities for Africas 2022 Opportunities for Asia Entrepreneurs 2021 Opportunities for Asia Entrepreneurs 2022 Opportunities for Asia Graduates Opportunities for Asias 2021 Opportunities for Asias 2022 Opportunities Graduates for Africa Opportunities Graduates for Asia Opportunities Graduates in Africa Opportunities Graduates in Asia Opportunity Funds Opportunity Funds 2021 Opportunity Funds 2022 Organisations Funding Kenyan Startups - Loans Kenya Organisations Funding Orphans in Norway Organisations Giving Money to African Youths 2021 Organisations That Fund NGOs Organizations & Foundations - International Funding Agencies‎ Organizations That Award Grants for Women's Empowerment Organizations That Build Schools in Africa Organizations That Donate Money for Mission Trips Organizations That Donate Money for Mission Trips for Africa Organizations That Donate Money for Mission Trips for Asia Organizations That Donate Money for Mission Trips in Africa Organizations That Donate Money for Mission Trips in Asia Organizations That Fund Church Plants Organizations That Fund Church Plants for Africa Organizations That Fund Church Plants for Asia Organizations That Fund Church Plants in Africa Organizations That Fund Church Plants in Asia Organizations That Fund Missionaries Organizations That Fund Missionaries for Africa Organizations That Fund Missionaries for Asia Organizations That Fund Missionaries in Africa Organizations That Fund Missionaries in Asia Organizations That Fund Ngos on Poverty in Nigeria Organizations That Help Africa in Poverty Organizations That Help Asia in Poverty Organizations That Help Education in Africa Organizations That Help in Poverty for Africa Organizations That Help in Poverty for Asia Organizations That Help in Poverty in Africa Organizations That Help in Poverty in Asia Organizations That Help Orphans for Africa Organizations That Help Orphans for Asia Organizations That Help Orphans in Africa Organizations That Help Orphans in Asia Organizations That Support Missionaries Organizations That Support Missionaries for Africa Organizations That Support Missionaries for Asia Organizations That Support Missionaries in Africa Organizations That Support Missionaries in Asia Orphan Child Sponsorship Programs Orphan Child Sponsorship Programs for Africa Orphan Child Sponsorship Programs for Asia Orphan Child Sponsorship Programs in Africa Orphan Child Sponsorship Programs in Asia Orphan Grants Africa Orphan Grants Asia Orphan Grants for Africa Orphan Grants for Asia Orphan Grants in Africa Orphan Grants in Asia Orphan Grants in India Orphan Grants in Kenya Orphan Grants in Nigeria Orphan Grants in Uganda Orphan Grants India Orphan Grants Kenya Orphan Grants Nigeria Orphan Grants Uganda Orphan Opportunity Fund Orphan Opportunity Fund for Africa Orphan Opportunity Fund for Asia Orphan Opportunity Fund in Africa Orphan Opportunity Fund in Asia Orphan Organizations Worldwide Orphan Organizations Worldwide for Africa Orphan Organizations Worldwide for Asia Orphan Organizations Worldwide in Africa Orphan Organizations Worldwide in Asia Orphanage Building Plans Orphanage Building Plans for Africa Orphanage Building Plans for Asia Orphanage Building Plans in Africa Orphanage Building Plans in Asia Orphanage Charity Organizations Orphanage Charity Organizations for Africa Orphanage Charity Organizations for Asia Orphanage Charity Organizations in Africa Orphanage Charity Organizations in Asia Orphanage Funding Organization Orphanage Funding Organization for Africa Orphanage Funding Organization for Asia Orphanage Funding Organization in Africa Orphanage Funding Organization in Asia Orphanage Grants Africa Orphanage Grants Asia Orphanage Grants for Africa Orphanage Grants for Asia Orphanage Grants for NGOs Orphanage Grants for NGOs for Africa Orphanage Grants for NGOs for Asia Orphanage Grants for NGOs in Africa Orphanage Grants for NGOs in Asia Orphanage Grants in Africa Orphanage Grants in Asia Orphanage Grants in India Orphanage Grants in Kenya Orphanage Grants in Nigeria Orphanage Grants in Uganda Orphanage Grants India Orphanage Grants Kenya Orphanage Grants Nigeria Orphanage Grants Uganda Osiwa Call for Proposal 2021 Osiwa Call for Proposal 2021 for Africa Osiwa Call for Proposal 2021 for Asia Osiwa Call for Proposal 2021 in Africa Osiwa Call for Proposal 2021 in Asia Over $150,000,000 Opportunities for African Entrepreneurs Over 400 Grants Added Daily Overeaters Anonymous Overeaters Anonymous for Africa Overeaters Anonymous for Asia Overeaters Anonymous in Africa Overeaters Anonymous in Asia Pacific Funding Pacific Grant Page Navigation Page Navigation for Africa Page Navigation for Asia Page Navigation in Africa Page Navigation in Asia Paid Surveys by Postal Mail Paid Surveys by Postal Mail for Africa Paid Surveys by Postal Mail for Asia Paid Surveys by Postal Mail in Africa Paid Surveys by Postal Mail in Asia Paid Surveys Mailed to Your Home Paid Surveys Mailed to Your Home for Africa Paid Surveys Mailed to Your Home for Asia Paid Surveys Mailed to Your Home in Africa Paid Surveys Mailed to Your Home in Asia Participant Portal Pastor Support Network Pastor Support Network for Africa Pastor Support Network for Asia Pastor Support Network in Africa Pastor Support Network in Asia Pastors and Depression Statistics Pastors and Depression Statistics for Africa Pastors and Depression Statistics for Asia Pastors and Depression Statistics in Africa Pastors and Depression Statistics in Asia Pastors Struggling Financially Pastors Struggling Financially for Africa Pastors Struggling Financially for Asia Pastors Struggling Financially in Africa Pastors Struggling Financially in Asia People Giving Away Money for Free People Giving Away Money for Free | Available 24/7‎ People That Can Sponsor Me People That Can Sponsor Me for Africa People That Can Sponsor Me for Asia People That Can Sponsor Me in Africa People That Can Sponsor Me in Asia Pepsi Fundraiser Pepsi Fundraiser for Africa Pepsi Fundraiser for Asia Pepsi Fundraiser in Africa Pepsi Fundraiser in Asia Pepsi Grants 2021 Pepsi Grants 2021 for Africa Pepsi Grants 2021 for Asia Pepsi Grants 2021 in Africa Pepsi Grants 2021 in Asia Pepsi Grants for Nonprofits Pepsi Grants for Nonprofits 2021 Pepsi Grants for Nonprofits 2021 for Africa Pepsi Grants for Nonprofits 2021 for Asia Pepsi Grants for Nonprofits 2021 in Africa Pepsi Grants for Nonprofits 2021 in Asia Pepsi Grants for Nonprofits for Africa Pepsi Grants for Nonprofits for Asia Pepsi Grants for Nonprofits in Africa Pepsi Grants for Nonprofits in Asia Personal Grants for Women Personal Grants Individuals Pifsc Poultry Business Poultry Business for Africa Poultry Business for Asia Poultry Business in Africa Poultry Business in Asia Poultry Business Plan Poultry Business Plan for Africa Poultry Business Plan for Asia Poultry Business Plan in Africa Poultry Business Plan in Asia Poultry Farm Loans Grants Poultry Farm Loans Grants for Africa Poultry Farm Loans Grants for Asia Poultry Farm Loans Grants in Africa Poultry Farm Loans Grants in Asia Poultry Grants 2021 Poultry Grants 2022 Poultry Grants 2023 Poultry Grants for Africa Poultry Grants for Asia Poultry Grants for Developing Countries Poultry Grants in Africa Poultry Grants in Africa ➨ Funds for Poultry Farming Projects in Africa Poultry Grants in Asia Poultry Grants in Asia ➨ Funds for Poultry Farming Projects in Asia Poultry Grants ➨ Funds for Poultry Farming Projects for Africa Poultry Grants ➨ Funds for Poultry Farming Projects for Asia Poultry Grants ➨ Funds for Poultry Farming Projects in Africa Poultry Grants ➨ Funds for Poultry Farming Projects in Asia Poverty Alleviation Funds 2021 Poverty Alleviation Funds 2022 Poverty Alleviation Grant Fund UK Ppe Grants for Nonprofits Preacher Evangelist Wanted Preacher Evangelist Wanted for Africa Preacher Evangelist Wanted for Asia Preacher Evangelist Wanted in Africa Preacher Evangelist Wanted in Asia Private Education Sponsors for Africa Private Education Sponsors for Asia Private Education Sponsors in Africa Private Education Sponsors in Asia Private Education Sponsors in Kenya Private Foundation Grants to Individuals Private Grants for Individuals Private Grants for Individuals With Disabilities Private Grants Non Profit Organizations Private Grants Non Profit Organizations for Africa Private Grants Non Profit Organizations for Asia Private Grants Non Profit Organizations in Africa Private Grants Non Profit Organizations in Asia Private Sponsors for International Students Private Sponsors for International Students for Africa Private Sponsors for International Students for Asia Private Sponsors for International Students in Africa Private Sponsors for International Students in Asia Professional Women's Organizations Programmes Sponsored by Mtn? Project Funding for Africa Project Funding for Asia Project Funding in Africa Project Funding in Asia Project Proposal for Church Construction Project Proposal for Church Construction for Africa Project Proposal for Church Construction for Asia Project Proposal for Church Construction in Africa Project Proposal for Church Construction in Asia Project Proposal for Funding for Africa Project Proposal for Funding for Asia Project Proposal for Funding in Africa Project Proposal for Funding in Asia Project Proposal for Funding in Kenya Provide Clean Water, Sanitation, and Hygiene Fund Purpose of Rfp Purpose of Rfp for Africa Purpose of Rfp for Asia Purpose of Rfp in Africa Purpose of Rfp in Asia Quick Grants for Nonprofits Raising Financial Support for Ministry Raising Financial Support for Ministry for Africa Raising Financial Support for Ministry for Asia Raising Financial Support for Ministry in Africa Raising Financial Support for Ministry in Asia Real Government Grants Reforestation Grants 2021 Reforestation Grants 2022 Register a Social Enterprise Renewable Energy and Energy Efficiency Fund Renewable Energy Funding Renewable Energy Funding Sources Renewable Energy Grants 2021 Renewable Energy Grants 2022 Renewable Energy Grants 2023 Renewable Energy Grants for Africa Request for Funding Request for Funding for Africa Request for Funding for Asia Request for Funding in Africa Request for Funding in Asia Request for Funding Memo Example Request for Funding Memo Example for Africa Request for Funding Memo Example for Asia Request for Funding Memo Example in Africa Request for Funding Memo Example in Asia Request for Funding to Attend Conference Request for Funding to Attend Conference for Africa Request for Funding to Attend Conference for Asia Request for Funding to Attend Conference in Africa Request for Funding to Attend Conference in Asia Request for Proposal Example Request for Proposal Example for Africa Request for Proposal Example for Asia Request for Proposal Example in Africa Request for Proposal Example in Asia Request for Proposal Letter Request for Proposal Letter for Africa Request for Proposal Letter for Asia Request for Proposal Letter in Africa Request for Proposal Letter in Asia Request for Proposals Request for Proposals for Africa Request for Proposals for Asia Request for Proposals in Africa Request for Proposals in Asia Request for Quotation Request for Quotation for Africa Request for Quotation for Asia Request for Quotation in Africa Request for Quotation in Asia Request for Support Financial for Africa Request for Support Financial for Asia Request for Support Financial in Africa Request for Support Financial in Asia Request for Support Financial in Kenya Request for Support for Africa Request for Support for Asia Request for Support in Africa Request for Support in Asia Request for Support in Kenya Request Letter for Fund Release Request Letter for Fund Release for Africa Request Letter for Fund Release for Asia Request Letter for Fund Release in Africa Request Letter for Fund Release in Asia Requirement for Poultry Farming Requirement for Poultry Farming for Africa Requirement for Poultry Farming for Asia Requirement for Poultry Farming in Africa Requirement for Poultry Farming in Asia Research Funding Agencies in Usa Research Funding by Africa Government Research Funding by Asia Government Research Funding by Government for Africa Research Funding by Government for Asia Research Funding by Government in Africa Research Funding by Government in Asia Research Funding by Kenya Government Research Grant for Africa Research Grant for Africa 2021 Research Grant for Asia Research Grant for Asia 2021 Research Grant for Developing Countries 2021 Research Grant in Africa Research Grant in Asia Research Grants 2021 Small Grants Funding Research Grants 2022 Small Grants Funding Research Grants 2023 Small Grants Funding Research Grants for Africa Research Grants for African Researchers 2021 Research Grants for African Researchers 2022 Research Grants for African Researchers 2023 Research Grants for African Researchers 2024 Research Grants for Asia Research Grants in Africa Research Grants in Africa 2021 Research Grants in Asia Research Grants in Asia 2021 Research Grants in India Research Grants in Kenya 2021 Research Grants in Kenya 2022 Research Grants in Kenya 2023 Research Grants in Kenya 2024 Rfp Response Rfp Response for Africa Rfp Response for Asia Rfp Response in Africa Rfp Response in Asia Rfp Stands for Rfp Stands for for Africa Rfp Stands for for Asia Rfp Stands for in Africa Rfp Stands for in Asia Rich Sponsors for Africa Rich Sponsors for Asia Rich Sponsors in Africa Rich Sponsors in Asia Rich Sponsors in Kenya Rlnn Native American Grants Robotics Grants Robotics Grants for Africa Robotics Grants for Asia Robotics Grants in Africa Robotics Grants in Asia Rufford Small Grants Foundation Sa Funding Agencies Sa Funding Opportunities Sa Funding Opportunities for Ngos Safe Africa Grant Safe Asia Grant Safe Grant Safe Grant for Africa Safe Grant for Asia Safe Grant in Africa Safe Grant in Asia Safe Oklahoma Grant Samhsa Grant Announcements 2021 Samhsa Grant Announcements 2022 Samhsa Grant Announcements 2023 Samhsa Grant Announcements 2024 Sample Church Proposal Letter Sample Church Proposal Letter for Africa Sample Church Proposal Letter for Asia Sample Church Proposal Letter in Africa Sample Church Proposal Letter in Asia Sample Concept Note for Funding Sample Concept Note for Funding for Africa Sample Concept Note for Funding for Asia Sample Concept Note for Funding in Africa Sample Concept Note for Funding in Asia Sample Donation Request Letter for Church Youth Group Sample Donation Request Letter for Church Youth Group for Africa Sample Donation Request Letter for Church Youth Group for Asia Sample Donation Request Letter for Church Youth Group in Africa Sample Donation Request Letter for Church Youth Group in Asia Sample Fundraising Letter for Church Building Sample Fundraising Letter for Church Building for Africa Sample Fundraising Letter for Church Building for Asia Sample Fundraising Letter for Church Building in Africa Sample Fundraising Letter for Church Building in Asia Sample Letter Request Financial Assistance Sample Letter Request Financial Assistance for Africa Sample Letter Request Financial Assistance for Asia Sample Letter Request Financial Assistance in Africa Sample Letter Request Financial Assistance in Asia Sample Letter Requesting Additional Funds for Project Sample Letter Requesting Additional Funds for Project for Africa Sample Letter Requesting Additional Funds for Project for Asia Sample Letter Requesting Additional Funds for Project in Africa Sample Letter Requesting Additional Funds for Project in Asia Sample Letter Requesting Financial Assistance From Government Sample Letter Requesting Financial Assistance From Government for Africa Sample Letter Requesting Financial Assistance From Government for Asia Sample Letter Requesting Financial Assistance From Government in Africa Sample Letter Requesting Financial Assistance From Government in Asia Sample Proposal Letter for Funding Sample Proposal Letter for Funding for Africa Sample Proposal Letter for Funding for Asia Sample Proposal Letter for Funding in Africa Sample Proposal Letter for Funding in Asia Sample Usaid Grant Proposal Sample USAID Grant Proposal Sample USAID Grant Proposal for Africa Sample USAID Grant Proposal for Asia Sample USAID Grant Proposal in Africa Sample USAID Grant Proposal in Asia Sare Grants Sasol Funding Application Forms Sba Agriculture Grants Sba Agriculture Loans Scholarship Sponsors List Scholarship Sponsors List for Africa Scholarship Sponsors List for Asia Scholarship Sponsors List in Africa Scholarship Sponsors List in Asia Scholarships for 55 and Older Scholarships for Adults Over 25 Scholarships for Students Scholarships for Students With Learning Disabilities 2021 Scholarships for Students With Learning Disabilities 2023 Scholarships for Students With Learning Disabilities 2024 Scholarships for Training Programs School Sponsorship Opportunities Sea Grant Aquaculture Funding Seed and Early-stage Grants for Womens Organizations Seed Funding for Startups Seed Funding for Startups for Africa Seed Funding for Startups for Asia Seed Funding for Startups in Africa Seed Funding for Startups in Asia Seed Funding for Startups in India Seed Funding Grants Seed Funding Grants for Africa Seed Funding Grants for Asia Seed Funding Grants in Africa Seed Funding Grants in Asia Seed Grants for Individuals Seed Grants for Nonprofits Seed Grants for Nonprofits for Africa Seed Grants for Nonprofits for Asia Seed Grants for Nonprofits in Africa Seed Grants for Nonprofits in Asia Seed Money Donations Seed Money Donations for Africa Seed Money Donations for Asia Seed Money Donations in Africa Seed Money Donations in Asia Seed Money Grants Seed Money Grants for Africa Seed Money Grants for Asia Seed Money Grants for Nonprofits Seed Money Grants for Nonprofits for Africa Seed Money Grants for Nonprofits for Asia Seed Money Grants for Nonprofits in Africa Seed Money Grants for Nonprofits in Asia Seed Money Grants for Small Business Seed Money Grants for Small Business for Africa Seed Money Grants for Small Business for Asia Seed Money Grants for Small Business in Africa Seed Money Grants for Small Business in Asia Seed Money Grants in Africa Seed Money Grants in Asia Seed Money Login Seed Money Login for Africa Seed Money Login for Asia Seed Money Login in Africa Seed Money Login in Asia Seed Money to Start a Business Seed Money to Start a Business for Africa Seed Money to Start a Business for Asia Seed Money to Start a Business in Africa Seed Money to Start a Business in Asia Seeking Grants for Nonprofit Organizations Sem Grant Disbursement Date 2021 Sem Grant Disbursement Date 2022 Serve Africa Serve Asia Serve for Africa Serve for Asia Serve in Africa Serve in Asia Serve Indiana Services for Persons With Disabilities Sf-424b Short Term Mission Grants Short Term Mission Grants for Africa Short Term Mission Grants for Asia Short Term Mission Grants in Africa Short Term Mission Grants in Asia Short Term Mission Trip Grants Short Term Mission Trip Grants for Africa Short Term Mission Trip Grants for Asia Short Term Mission Trip Grants in Africa Short Term Mission Trip Grants in Asia Short Term Mission Trip Scholarships Short Term Mission Trip Scholarships for Africa Short Term Mission Trip Scholarships for Asia Short Term Mission Trip Scholarships in Africa Short Term Mission Trip Scholarships in Asia Short- Medium-funding for South Sudan Sierra Leone Agricultural Policy Small Agriculture Grants for NGOs Small Agriculture Grants for NGOs for Africa Small Agriculture Grants for NGOs for Asia Small Agriculture Grants for NGOs in Africa Small Agriculture Grants for NGOs in Asia Small Business Funding Small Business Funding From Government for Africa Small Business Funding From Government for Asia Small Business Funding From Government in Africa Small Business Funding From Government in Asia Small Business Funding in Africa From Government Small Business Funding in Asia From Government Small Business Funding in South Africa From Government Small Business Grants Small Business Grants Applications Small Business Grants Applications for Africa Small Business Grants Applications for Asia Small Business Grants Applications in Africa Small Business Grants Applications in Asia Small Business Grants for Africa Small Business Grants for Asia Small Business Grants for Hawaiians Small Business Grants for Women Covid Small Business Grants in Africa Small Business Grants in Asia Small Business Grants Indiana Small Business Grants Michigan Small Business Sponsorship Proposal Small Business Sponsorship Proposal for Africa Small Business Sponsorship Proposal for Asia Small Business Sponsorship Proposal in Africa Small Business Sponsorship Proposal in Asia Small Cbo Grants in Africa Small Children's Homes Grants for NGOs Small Children's Homes Grants for NGOs for Africa Small Children's Homes Grants for NGOs for Asia Small Children's Homes Grants for NGOs in Africa Small Children's Homes Grants for NGOs in Asia Small Church Grants for NGOs Small Church Grants for NGOs for Africa Small Church Grants for NGOs for Asia Small Church Grants for NGOs in Africa Small Church Grants for NGOs in Asia Small Education Grants for NGOs Small Education Grants for NGOs for Africa Small Education Grants for NGOs for Asia Small Education Grants for NGOs in Africa Small Education Grants for NGOs in Asia Small Farm Funding Resources Small Farm Government Grants Small Farm Government Grants for Africa Small Farm Government Grants for Asia Small Farm Government Grants in Africa Small Farm Government Grants in Asia Small Farm Grants for Africa Small Farm Grants for Asia Small Farm Grants in Africa Small Farm Grants in Asia Small Farms Grants, Money, Assistance and Resources Small Funding Grants for NGOs Small Funding Grants for NGOs for Africa Small Funding Grants for NGOs for Asia Small Funding Grants for NGOs in Africa Small Funding Grants for NGOs in Asia Small Funding Grants Online for African Small Funding Opportunities and Grants for NGOs Small Funding Opportunities and Grants for NGOs for Africa Small Funding Opportunities and Grants for NGOs for Asia Small Funding Opportunities and Grants for NGOs in Africa Small Funding Opportunities and Grants for NGOs in Asia Small Grants for Africa Small Grants for Africa 2021 Small Grants for Africa 2022 Small Grants for Africa NGOs 2021 Small Grants for Africa NGOs 2022 Small Grants for Asia Small Grants for Asia 2021 Small Grants for Asia 2022 Small Grants for Asia NGOs 2021 Small Grants for Asia NGOs 2022 Small Grants for Cbos for Africa Small Grants for Cbos for Asia Small Grants for Cbos in Africa Small Grants for Cbos in Asia Small Grants for Cbos in Developing Countries Small Grants for Community-based Organizations in Africa Small Grants for Developing Countries Small Grants for Developing Countries 2021 Small Grants for Developing Countries 2022 Small Grants for Developing Countries 2023 Small Grants for Developing Countries 2024 Small Grants for Indian NGOs 2021 Small Grants for Indian NGOs 2022 Small Grants for Indian NGOs 2023 Small Grants for Individuals for Africa Small Grants for Individuals for Asia Small Grants for Individuals in Africa Small Grants for Individuals in Asia Small Grants for Individuals in Developing Countries Small Grants for Individuals in Kenya Small Grants for Malawi Small Grants for NGOs Small Grants for NGOs for Africa Small Grants for NGOs for Agriculture Small Grants for NGOs for Agriculture for Africa Small Grants for NGOs for Agriculture for Asia Small Grants for NGOs for Agriculture in Africa Small Grants for NGOs for Agriculture in Asia Small Grants for NGOs for Agriculture Projects Small Grants for NGOs for Agriculture Projects for Africa Small Grants for NGOs for Agriculture Projects for Asia Small Grants for NGOs for Agriculture Projects in Africa Small Grants for NGOs for Agriculture Projects in Asia Small Grants for NGOs for Asia Small Grants for NGOs for Education Small Grants for NGOs for Education for Africa Small Grants for NGOs for Education for Asia Small Grants for NGOs for Education in Africa Small Grants for NGOs for Education in Asia Small Grants for NGOs for Education Projects Small Grants for NGOs for Education Projects for Africa Small Grants for NGOs for Education Projects for Asia Small Grants for NGOs for Education Projects in Africa Small Grants for NGOs for Education Projects in Asia Small Grants for NGOs for Health Small Grants for NGOs for Health for Africa Small Grants for NGOs for Health for Asia Small Grants for NGOs for Health in Africa Small Grants for NGOs for Health in Asia Small Grants for NGOs for Health Projects Small Grants for NGOs for Health Projects for Africa Small Grants for NGOs for Health Projects for Asia Small Grants for NGOs for Health Projects in Africa Small Grants for NGOs for Health Projects in Asia Small Grants for NGOs for the Elderly Small Grants for NGOs for the Elderly for Africa Small Grants for NGOs for the Elderly for Asia Small Grants for NGOs for the Elderly in Africa Small Grants for NGOs for the Elderly in Asia Small Grants for NGOs in Africa Small Grants for NGOs in Africa 2021 Small Grants for NGOs in Africa for Agriculture Small Grants for NGOs in Africa for Agriculture Projects Small Grants for NGOs in Africa for Education Small Grants for NGOs in Africa for Education Projects Small Grants for NGOs in Africa for Health Small Grants for NGOs in Africa for Health Projects Small Grants for NGOs in Africa for the Elderly Small Grants for NGOs in Asia Small Grants for NGOs in Asia 2021 Small Grants for NGOs in Asia for Agriculture Small Grants for NGOs in Asia for Agriculture Projects Small Grants for NGOs in Asia for Education Small Grants for NGOs in Asia for Education Projects Small Grants for NGOs in Asia for Health Small Grants for NGOs in Asia for Health Projects Small Grants for NGOs in Asia for the Elderly Small Grants for NGOs in Developing Countries Small Grants for Ngos in Developing Countries Small Grants for NGOs in Developing Countries 2021 Small Grants for Ngos in Developing Countries 2021 Small Grants for NGOs in Developing Countries 2022 Small Grants for Ngos in Developing Countries 2022 Small Grants for Ngos in Developing Countries 2023 Small Grants for Ngos in Developing Countries 2024 Small Grants for NGOs in India Small Grants for Ngos in India Small Grants for Nonprofits Small Grants for Nonprofits for Africa Small Grants for Nonprofits for Asia Small Grants for Nonprofits in Africa Small Grants for Nonprofits in Asia Small Grants for Tree Planting in Uganda Small Grants for Water Projects Small Grants for Water Projects in Africa Small Grants for Young Leaders in Southeast Asia Small Grants in Africa Small Grants in Asia Small Grants in Kenya Small Grants in Kenya 2021 Small Grants in Kenya 2022 Small Grants in Kenya 2023 Small Grants in Uganda Small Grants in Uganda 2021 Small Grants in Uganda 2022 Small Grants in Uganda 2023 Small Grants in Uganda 2024 Small Grants NGOs 2021 for Africa Small Grants NGOs 2021 for Asia Small Grants NGOs 2021 in Africa Small Grants NGOs 2021 in Asia Small Grants NGOs 2022 for Africa Small Grants NGOs 2022 for Asia Small Grants NGOs 2022 in Africa Small Grants NGOs 2022 in Asia Small Grants Program for 2021 in Kenya by Embassy of the Slovak Small Grants Program for 2022 in Kenya by Embassy of the Slovak Small Grants Program for 2023 in Kenya by Embassy of the Slovak Small Health Grants for NGOs Small Health Grants for NGOs for Africa Small Health Grants for NGOs for Asia Small Health Grants for NGOs in Africa Small Health Grants for NGOs in Asia Small Ngo Grants in Africa Small Orphanage Grants for NGOs Small Orphanage Grants for NGOs for Africa Small Orphanage Grants for NGOs for Asia Small Orphanage Grants for NGOs in Africa Small Orphanage Grants for NGOs in Asia Small Research Grants for Africa Small Research Grants for Asia Small Research Grants for Developing Countries Small Research Grants in Africa Small Research Grants in Asia Small Scale Grant Assistance Small Scale Grant Assistance for Africa Small Scale Grant Assistance for Asia Small Scale Grant Assistance in Africa Small Scale Grant Assistance in Asia Small-scale Projects From German Embassy Kenya Smile Foundation Orphans Africa Smile Foundation Orphans Asia Smile Foundation Orphans for Africa Smile Foundation Orphans for Asia Smile Foundation Orphans in Africa Smile Foundation Orphans in Asia Social Security Disability Scholarships Solicitation Letter for Church Building Fund Solicitation Letter for Church Building Fund for Africa Solicitation Letter for Church Building Fund for Asia Solicitation Letter for Church Building Fund in Africa Solicitation Letter for Church Building Fund in Asia Some Agribusiness Funding Sources in Kenya Sources of Funding for Churches Sources of Funding for Churches for Africa Sources of Funding for Churches for Asia Sources of Funding for Churches in Africa Sources of Funding for Churches in Asia Sources of Getting Money for Farming in Kenya Sources of Income for Churches Sources of Income for Churches for Africa Sources of Income for Churches for Asia Sources of Income for Churches in Africa Sources of Income for Churches in Asia Sources of Seed Capital Sources of Seed Capital for Africa Sources of Seed Capital for Asia Sources of Seed Capital in Africa Sources of Seed Capital in Asia South Africa Calls for Proposals - List of Call for Proposals South Africa Covid-19 Fund South Africa Funding Opportunities South Africa Funding Opportunities for Ngos South Africa Grants - Foundation for Food and Agriculture Research South African Funding Organisations South African Government Funding to Cbos South African Government Funding to Csos South African Government Funding to Ngos South African Government Funding to Non Profits South Sudan Humanitarian Response Plan Sponsor a Pastor for Africa Sponsor a Pastor for Asia Sponsor a Pastor in Africa Sponsor a Pastor in Asia Sponsor an Orphan Child for Africa Sponsor an Orphan Child for Asia Sponsor an Orphan Child in Africa Sponsor an Orphan Child in Asia Sponsor for Me Sponsor for Me for Africa Sponsor for Me for Asia Sponsor for Me in Africa Sponsor for Me in Asia Sponsor Me Car Sponsor Me Car for Africa Sponsor Me Car for Asia Sponsor Me Car in Africa Sponsor Me Car in Asia Sponsor Me Meaning Sponsor Me Meaning for Africa Sponsor Me Meaning for Asia Sponsor Me Meaning in Africa Sponsor Me Meaning in Asia Sponsor Me Review Sponsor Me Review for Africa Sponsor Me Review for Asia Sponsor Me Review in Africa Sponsor Me Review in Asia Sponsor Me Snowboarding Sponsor Me Snowboarding for Africa Sponsor Me Snowboarding for Asia Sponsor Me Snowboarding in Africa Sponsor Me Snowboarding in Asia Sponsor Me Websites Sponsor Me Websites for Africa Sponsor Me Websites for Asia Sponsor Me Websites in Africa Sponsor Me Websites in Asia Sponsor My Degree Sponsor My Degree for Africa Sponsor My Degree for Asia Sponsor My Degree in Africa Sponsor My Degree in Asia Sponsor Orphans Sponsor Orphans for Africa Sponsor Orphans for Asia Sponsor Orphans in Africa Sponsor Orphans in Asia Sponsors for Africa Sponsors for Asia Sponsors for Church Events Sponsors for Church Events for Africa Sponsors for Church Events for Asia Sponsors for Church Events in Africa Sponsors for Church Events in Asia Sponsors for Pastors Sponsors for Pastors for Africa Sponsors for Pastors for Asia Sponsors for Pastors in Africa Sponsors for Pastors in Asia Sponsors in Africa Sponsors in Asia Sponsors in Kenya Sponsors Ready to Help Sponsors Ready to Help for Africa Sponsors Ready to Help for Asia Sponsors Ready to Help in Africa Sponsors Ready to Help in Asia Sponsorship Sponsorship Companies List Sponsorship Companies List for Africa Sponsorship Companies List for Asia Sponsorship Companies List in Africa Sponsorship Companies List in Asia Sponsorship for Africa Sponsorship for Africa Students to Study Abroad Sponsorship for Asia Sponsorship for Asia Students to Study Abroad Sponsorship for Church Building Sponsorship for Church Building for Africa Sponsorship for Church Building for Asia Sponsorship for Church Building in Africa Sponsorship for Church Building in Asia Sponsorship for College Events Sponsorship for College Events for Africa Sponsorship for College Events for Asia Sponsorship for College Events in Africa Sponsorship for College Events in Asia Sponsorship for Indian Students to Study Abroad Sponsorship in Africa Sponsorship in Asia Sponsorship Opportunities Africa Sponsorship Opportunities Asia Sponsorship Opportunities for Africa Sponsorship Opportunities for Asia Sponsorship Opportunities in Africa Sponsorship Opportunities in Asia Sponsorship Opportunities Kenya Sponsorship Students to Study Abroad for Africa Sponsorship Students to Study Abroad for Asia Sponsorship Students to Study Abroad in Africa Sponsorship Students to Study Abroad in Asia Star Ghana Call for Proposals 2021 Star Ghana Call for Proposals 2022 Star Ghana Call for Proposals 2023 Star Ghana Call for Proposals 2024 Start Up Business Starting a Honey Bee Business Starting a Honey Bee Business for Africa Starting a Honey Bee Business for Asia Starting a Honey Bee Business in Africa Starting a Honey Bee Business in Asia Startup Database India Startup Funding for Agriculture Startup Funding for Agriculture Africa Startup Funding for Agriculture Bangladesh Startup Funding for Agriculture Egypt Startup Funding for Agriculture Indonesia Startup Funding for Agriculture Kenya Startup Funding for Agriculture Nigeria Startup Funding for Agriculture Uganda Startup India Startup India Business Grants Startup India Grants Startup India Loan Scheme Startup Plans in India Stem Funding Stem Funding for Africa Stem Funding for Asia Stem Funding for Nonprofits and Small Businesses | Grant News Stem Funding for Nonprofits and Small Businesses | Grant News for Africa Stem Funding for Nonprofits and Small Businesses | Grant News for Asia Stem Funding for Nonprofits and Small Businesses | Grant News in Africa Stem Funding for Nonprofits and Small Businesses | Grant News in Asia Stem Funding in Africa Stem Funding in Asia Stem Grant Opportunities 2021 Stem Grant Opportunities 2021 for Africa Stem Grant Opportunities 2021 for Asia Stem Grant Opportunities 2021 in Africa Stem Grant Opportunities 2021 in Asia Stem Grants 2021 Stem Grants 2021 for Africa Stem Grants 2021 for Asia Stem Grants 2021 in Africa Stem Grants 2021 in Asia Stem Grants for K-12 & Nonprofits Stem Grants for K-12 & Nonprofits for Africa Stem Grants for K-12 & Nonprofits for Asia Stem Grants for K-12 & Nonprofits in Africa Stem Grants for K-12 & Nonprofits in Asia Stem Grants for Nonprofits Stem Grants for Nonprofits 2021 Stem Grants for Nonprofits 2021 for Africa Stem Grants for Nonprofits 2021 for Asia Stem Grants for Nonprofits 2021 in Africa Stem Grants for Nonprofits 2021 in Asia Stem Grants for Nonprofits for Africa Stem Grants for Nonprofits for Asia Stem Grants for Nonprofits in Africa Stem Grants for Nonprofits in Asia Stem Nonprofits Stem Nonprofits for Africa Stem Nonprofits for Asia Stem Nonprofits in Africa Stem Nonprofits in Asia Struggling Pastor Struggling Pastor for Africa Struggling Pastor for Asia Struggling Pastor Funding Struggling Pastor Funding for Africa Struggling Pastor Funding for Asia Struggling Pastor Funding in Africa Struggling Pastor Funding in Asia Struggling Pastor Grants Struggling Pastor Grants for Africa Struggling Pastor Grants for Asia Struggling Pastor Grants in Africa Struggling Pastor Grants in Asia Struggling Pastor in Africa Struggling Pastor in Asia Sub-grants Civil Society Organizations for Africa Sub-grants Civil Society Organizations for Asia Sub-grants Civil Society Organizations in Africa Sub-grants Civil Society Organizations in Asia Sub-grants for Africa Civil Society Organizations Sub-grants for Asia Civil Society Organizations Submit Your Proposal - for Funding and Feedback Support for Individuals in Need Support for Individuals in Need for Africa Support for Individuals in Need for Asia Support for Individuals in Need in Africa Support for Individuals in Need in Asia Support Pastors Financially Support Pastors Financially for Africa Support Pastors Financially for Asia Support Pastors Financially in Africa Support Pastors Financially in Asia Support Raising Phone Calls Support Raising Phone Calls for Africa Support Raising Phone Calls for Asia Support Raising Phone Calls in Africa Support Raising Phone Calls in Asia Sustainable Energy Fund for Africa Target Community Grants Target Community Grants for Africa Target Community Grants for Asia Target Community Grants in Africa Target Community Grants in Asia Technology Grants Technology Grants for Africa Technology Grants for Asia Technology Grants for Nonprofits 2021 Technology Grants for Nonprofits 2021 for Africa Technology Grants for Nonprofits 2021 for Asia Technology Grants for Nonprofits 2021 in Africa Technology Grants for Nonprofits 2021 in Asia Technology Grants in Africa Technology Grants in Asia Telepon Grant Disbursement 2021 Telepon Grant Disbursement 2022 Telkom Foundation Funding Application Form Telpecon Grant Disbursement Update 2021 Telpecon Grant Disbursement Update 2022 The 200+ Best Open Grants for Development of Education The 200+ Best Open Grants for Development of Education in Africa The 200+ Best Open Grants for Development of Education in Asia The 200+ Best Open Grants for Development of Education in Developing Countries The 200+ Best Open Grants for Development of Education in India The 200+ Best Open Grants for Development of Education in Kenya The 200+ Best Open Grants for Development of Education in Nigeria The 200+ Best Open Grants for Development of Education in South Africa The 200+ Best Open Grants for Development of Education in Uganda The Best Funding Initiatives to Empower Vulnerable Women The Coca-cola Foundation Grants | Project Grants | Ngo's Funding The Coca-cola Foundation Grants | Project Grants | NGO's Funding The Coca-cola Foundation Grants | Project Grants | NGO's Funding for Africa The Coca-cola Foundation Grants | Project Grants | NGO's Funding for Asia The Coca-cola Foundation Grants | Project Grants | NGO's Funding in Africa The Coca-cola Foundation Grants | Project Grants | NGO's Funding in Asia The Coca-cola Scholars Foundation – Empowering Visionary Leaders The Coca-cola Scholars Foundation – Empowering Visionary Leaders for Africa The Coca-cola Scholars Foundation – Empowering Visionary Leaders for Asia The Coca-cola Scholars Foundation – Empowering Visionary Leaders in Africa The Coca-cola Scholars Foundation – Empowering Visionary Leaders in Asia The Water Foundation: Support to Developing Nations Water Needs Things to Consider When Starting a Church Things to Consider When Starting a Church for Africa Things to Consider When Starting a Church for Asia Things to Consider When Starting a Church in Africa Things to Consider When Starting a Church in Asia Tony Elumelu Foundation Tony Elumelu Foundation Application Tony Elumelu Foundation Application for Africa Tony Elumelu Foundation Application for Asia Tony Elumelu Foundation Application Form Tony Elumelu Foundation Application Form for Africa Tony Elumelu Foundation Application Form for Asia Tony Elumelu Foundation Application Form in Africa Tony Elumelu Foundation Application Form in Asia Tony Elumelu Foundation Application in Africa Tony Elumelu Foundation Application in Asia Tony Elumelu Foundation for Africa Tony Elumelu Foundation for Asia Tony Elumelu Foundation in Africa Tony Elumelu Foundation in Asia Top 100 Organizations Funding Businesses in Africa Top 100 Organizations Funding Businesses in Egypt Top 100 Organizations Funding Businesses in Ghana Top 100 Organizations Funding Businesses in Kenya Top 100 Organizations Funding Businesses in Nigeria Top 100 Organizations Funding Businesses in South Africa Top 100 Organizations Funding Businesses in Uganda Top 7 Startup Business Grants in India for Some Easy Money Top Funding Sources for Nonprofits and Charities Transnet Foundation Grant Application Form Travel Grants for Non Students Travel Grants for Non Students for Africa Travel Grants for Non Students for Asia Travel Grants for Non Students in Africa Travel Grants for Non Students in Asia Travel Scholarships for High School Students Travel Scholarships for High School Students for Africa Travel Scholarships for High School Students for Asia Travel Scholarships for High School Students in Africa Travel Scholarships for High School Students in Asia Tree Fund Grants Tree Planting Grants 2021 Tree Planting Grants 2022 Tree Planting Grants for Africa 2021 Tree Planting Grants for Africa 2022 Tree Planting Grants in Kenya Tree Planting Organizations in Kenya True Colours Trust Small Grants True Colours Trust Small Grants for Africa True Colours Trust Small Grants for Asia True Colours Trust Small Grants in Africa True Colours Trust Small Grants in Asia Types of Funding for NGOs Types of Funding for NGOs for Africa Types of Funding for NGOs for Asia Types of Funding for NGOs in Africa Types of Funding for NGOs in Asia Types of Grants for Nonprofits U.s. Embassy Grant 2021 U.s. Embassy Grants 2021 U.s. Embassy Grants 2022 U.s. Embassy Grants 2023 U.s. Embassy in Kenya Grant U.s. Embassy in Kenya Grants for Farmers U.s. Embassy in Kenya Grants for Students U.s. Embassy in Kenya Grants for Women U.s. Embassy in Kenya Grants for Youth Uganda Education Grants Uganda Farmers Grants Uganda Farming Grants Uganda Grants - Foundation for Food and Agriculture Research Uganda Orphan Grants Uganda Orphanage Grants UNDP Vacancies in Lesotho Unesco Funding Opportunities 2021 Unesco Funding Opportunities 2022 Unesco Funding Opportunities 2023 Unesco Funding Opportunities 2024 United States Agency International Development Grants United States Agency International Development Grants for Africa United States Agency International Development Grants for Asia United States Agency International Development Grants in Africa United States Agency International Development Grants in Asia United States Ambassador's Small Grants Program for Africa United States Ambassador's Small Grants Program for Kenya United States Ambassador's Small Grants Program for Nigeria United States Ambassador's Small Grants Program for South Africa United States Ambassador's Small Grants Program for Uganda United States Embassy Nairobi: Ambassador's Self-help Fund (Sshf) for Kenya United States Embassy Nairobi: Ambassador's Self-help Fund for Kenya Unrestricted Funding Grants Unrestricted Funds Nonprofit Unrestricted Funds Nonprofit for Africa Unrestricted Funds Nonprofit for Asia Unrestricted Funds Nonprofit in Africa Unrestricted Funds Nonprofit in Asia Unrestricted Grants for Nonprofits Unrestricted Grants for Nonprofits 2021 Apply Unrestricted Grants for Nonprofits 2022 Apply Unrestricted Grants for Nonprofits 2023 Apply Unrestricted Grants for Nonprofits for Africa Unrestricted Grants for Nonprofits for Asia Unrestricted Grants for Nonprofits in Africa Unrestricted Grants for Nonprofits in Asia Urgently Find a Sponsor Urgently Find a Sponsor for Africa Urgently Find a Sponsor for Asia Urgently Find a Sponsor in Africa Urgently Find a Sponsor in Asia Us Embassy Africa Call for Proposal 2021 Us Embassy Africa Call for Proposal 2022 Us Embassy Africa Jobs Us Embassy Asia Call for Proposal 2021 Us Embassy Asia Call for Proposal 2022 Us Embassy Asia Jobs Us Embassy Call for Proposal 2021 for Africa Us Embassy Call for Proposal 2021 for Asia Us Embassy Call for Proposal 2021 in Africa Us Embassy Call for Proposal 2021 in Asia Us Embassy Call for Proposal 2022 for Africa Us Embassy Call for Proposal 2022 for Asia Us Embassy Call for Proposal 2022 in Africa Us Embassy Call for Proposal 2022 in Asia Us Embassy Contact for Africa Us Embassy Contact for Asia Us Embassy Contact in Africa Us Embassy Contact in Asia US Embassy Grants 2021 Us Embassy Grants 2021 Us Embassy Grants 2021 for Africa Us Embassy Grants 2021 for Asia Us Embassy Grants 2021 in Africa Us Embassy Grants 2021 in Asia US Embassy Grants 2022 Us Embassy Grants 2022 Us Embassy Grants 2022 for Africa Us Embassy Grants 2022 for Asia Us Embassy Grants 2022 in Africa Us Embassy Grants 2022 in Asia US Embassy Grants 2023 Us Embassy Jobs for Africa Us Embassy Jobs for Asia Us Embassy Jobs in Africa Us Embassy Jobs in Asia US Embassy Malawi Call for Proposal 2021 US Embassy Malawi Call for Proposal 2022 US Embassy Malawi Call for Proposal 2023 US Embassy Malawi Jobs Us Grants for NGOs for Africa Us Grants for NGOs for Asia Us Grants for NGOs in Africa Us Grants for NGOs in Asia Us Grants for Ngos in Developing Countries Usa Grants - Foundation for Food and Agriculture Research Usa Grants for NGOs for Africa Usa Grants for NGOs for Asia Usa Grants for NGOs in Africa Usa Grants for NGOs in Asia Usa Grants for Ngos in Developing Countries Usa Sponsors for Africa Usa Sponsors for Asia Usa Sponsors in Africa Usa Sponsors in Asia Usa Sponsors in Kenya USAID Application USAID Application for Africa USAID Application for Asia USAID Application in Africa USAID Application in Asia Usaid Awards Grants to Agriculture Innovators | U.s. Embassy in Kenya USAID Call for Proposals 2021 USAID Call for Proposals 2021 Kenya USAID Call for Proposals 2022 USAID Call for Proposals 2022 Africa USAID Call for Proposals 2022 Asia USAID Call for Proposals 2022 for Africa USAID Call for Proposals 2022 for Asia USAID Call for Proposals 2022 in Africa USAID Call for Proposals 2022 in Asia USAID Call for Proposals 2023 USAID Call for Proposals 2023 Africa USAID Call for Proposals 2023 Kenya USAID Development Grants USAID Development Grants for Africa USAID Development Grants for Asia USAID Development Grants in Africa USAID Development Grants in Asia USAID Funding Opportunities 2021 USAID Funding Opportunities 2021 Kenya USAID Funding Requirements USAID Funding Requirements for Africa USAID Funding Requirements for Asia USAID Funding Requirements in Africa USAID Funding Requirements in Asia USAID Grant Application USAID Grant Application for Africa USAID Grant Application for Asia USAID Grant Application in Africa USAID Grant Application in Asia Usaid Grants USAID Grants Usaid Grants 2021 USAID Grants 2021 USAID Grants 2021 for Africa USAID Grants 2021 for Asia USAID Grants 2021 in Africa USAID Grants 2021 in Asia USAID Grants 2021 Tanzania Usaid Grants 2022 USAID Grants 2022 USAID Grants 2022 for Africa USAID Grants 2022 for Asia USAID Grants 2022 in Africa USAID Grants 2022 in Asia USAID Grants 2023 USAID Grants Awarded Usaid Grants Awarded USAID Grants Awarded for Africa USAID Grants Awarded for Asia USAID Grants Awarded in Africa USAID Grants Awarded in Asia Usaid Grants Database USAID Grants Database USAID Grants Database for Africa USAID Grants Database for Asia USAID Grants Database in Africa USAID Grants Database in Asia USAID Grants for Africa Usaid Grants for Africa 2021 USAID Grants for Africa 2021 Usaid Grants for Africa 2022 USAID Grants for Africa 2022 USAID Grants for Africa 2023 USAID Grants for Asia USAID Grants for Asia 2021 USAID Grants for Asia 2022 USAID Grants for NGOs Usaid Grants for Ngos USAID Grants for NGOs for Africa USAID Grants for NGOs for Asia USAID Grants for NGOs in Africa USAID Grants for NGOs in Asia USAID Grants in Africa USAID Grants in Asia USAID Grants Kenya 2021 Usaid Grants Nigeria USAID Grants Under Contract USAID Grants Under Contract for Africa USAID Grants Under Contract for Asia USAID Grants Under Contract in Africa USAID Grants Under Contract in Asia USAID Opportunities USAID Procurement Regulations USAID Procurement Regulations for Africa USAID Procurement Regulations for Asia USAID Procurement Regulations in Africa USAID Procurement Regulations in Asia USAID Projects for Africa USAID Projects for Asia USAID Projects in Africa USAID Projects in Asia Usaid Projects in Ethiopia USAID Projects in Ethiopia USAID Proposals USAID Proposals for Africa USAID Proposals for Asia USAID Proposals in Africa USAID Proposals in Asia USAID Regulations USAID Regulations for Africa USAID Regulations for Asia USAID Regulations in Africa USAID Regulations in Asia USAID Tanzania Jobs 2021 Usda Aquaculture Grants Usda Beekeeping Grants 2021 Usda Beekeeping Grants 2021 for Africa Usda Beekeeping Grants 2021 for Asia Usda Beekeeping Grants 2021 in Africa Usda Beekeeping Grants 2021 in Asia Usda Beekeeping Grants 2022 Usda Beekeeping Grants 2022 for Africa Usda Beekeeping Grants 2022 for Asia Usda Beekeeping Grants 2022 in Africa Usda Beekeeping Grants 2022 in Asia Usda Beekeeping Grants 2023 Usda Farm Equipment Grants Usda Farm Equipment Grants for Africa Usda Farm Equipment Grants for Asia Usda Farm Equipment Grants in Africa Usda Farm Equipment Grants in Asia Usda Grants for New Farmers Utility Assistance for Disabled Persons Va Farm Grants Vehicle Grants for NGOs Vehicle Grants for Ngos Vgif Grants 2021 Victory World Church Financial Assistance Victory World Church Financial Assistance for Africa Victory World Church Financial Assistance for Asia Victory World Church Financial Assistance in Africa Victory World Church Financial Assistance in Asia Vodacom Foundation Funding Application Forms Volunteer Abroad Scholarships for High School Students Volunteer Abroad Scholarships for High School Students for Africa Volunteer Abroad Scholarships for High School Students for Asia Volunteer Abroad Scholarships for High School Students in Africa Volunteer Abroad Scholarships for High School Students in Asia Volunteer Forever Travel Scholarship Volunteer Forever Travel Scholarship for Africa Volunteer Forever Travel Scholarship for Asia Volunteer Forever Travel Scholarship in Africa Volunteer Forever Travel Scholarship in Asia Volunteer Grants for Individuals Volunteer Grants for Individuals for Africa Volunteer Grants for Individuals for Asia Volunteer Grants for Individuals in Africa Volunteer Grants for Individuals in Asia Volunteer Grants for Nonprofits Volunteer Grants for Nonprofits for Africa Volunteer Grants for Nonprofits for Asia Volunteer Grants for Nonprofits in Africa Volunteer Grants for Nonprofits in Asia Water and Sanitation Grants for Africa 2021 Water and Sanitation Grants for Africa 2022 Water and Sanitation Grants for Africa 2023 Water for Africa Projects Water Funding for NGOs in Africa Water Funding for Ngos in Africa Water Funding Grants Water Grants Water Grants 2021 Water, Sanitation Grants Websites for Pastors Websites for Pastors for Africa Websites for Pastors for Asia Websites for Pastors in Africa Websites for Pastors in Asia Weinberg Foundation Weinberg Foundation Housing Program Weinberg Intellectual Disabilities Grant What Age is a Senior Citizen in South Africa? What Are 4 Types of Grants? What Are Individual Donors? What Are Some Good Proposal Topics? What Are the 4 Types of Grants? What Are the Steps in Writing a Project Proposal? What Do I Need to Apply for a New Sassa Card? What Documents Do I Need to Apply for Sassa Child Grant? What Documents Do I Need to Get a New Sassa Card? What Government and Private Grants Are Available for Startups What Grants Are Available in South Africa? What is a Project Proposal? What is a Smart Grant? What Is God's Role in the Raising of Your Support? What is God's Role in the Raising of Your Support? What is God's Role in the Raising of Your Support? For Africa What is God's Role in the Raising of Your Support? For Asia What is God's Role in the Raising of Your Support? In Africa What is God's Role in the Raising of Your Support? In Asia What is Meant by Agricultural Development? What is Seog Grant? What is the Highest Paying Crop? What is the Main Purpose of Project Proposal? What is the Outline of a Proposal? What is the Purpose of Grant Funding? What is the Tsac Grant? What Qualifies as a Small Farm? What's the Difference Between Npo and Ngo? Where Can I Beg for Money? Where Can You Draw Money With Sassa Card? Where Do Pastors Go for Help Where Do Pastors Go for Help for Africa Where Do Pastors Go for Help for Asia Where Do Pastors Go for Help in Africa Where Do Pastors Go for Help in Asia Where to Apply for Church Grants Where to Apply for Church Grants for Africa Where to Apply for Church Grants for Asia Where to Apply for Church Grants in Africa Where to Apply for Church Grants in Asia Where to Find Education Sponsors and Grants Where to Find Sponsors and Grants Where to Find Sponsors and Grants for Education Which Agriculture is Most Profitable? Which Bank Does Sassa Use? Which Country is Most Advanced in Agriculture? Which is the Most Profitable Farming in Kenya? Who Can Apply for Sassa Grants? Who Qualifies for Disability Grant in South Africa? Who Qualifies for Fseog Grant? Who Qualifies for Sa Pension? Who Qualifies for Sassa Old Age Grant? Who Qualifies Pell Grant 2021? Who to Target for Fashion Show Sponsorship Who to Target for Fashion Show Sponsorship for Africa Who to Target for Fashion Show Sponsorship for Asia Who to Target for Fashion Show Sponsorship in Africa Who to Target for Fashion Show Sponsorship in Asia Willing Education Sponsors Willing Education Sponsors for Africa Willing Education Sponsors for Asia Willing Education Sponsors in Africa Willing Education Sponsors in Asia Willing Education Sponsors in Kenya Women Empowerment Grants Women Empowerment Grants in Africa Women Funding Women Women Grants Women Grants for Health and Education and Economic Self-sufficiency Women's Development Fund for Africa Women's Development Fund for Asia Women's Development Fund in Africa Women's Development Fund in Asia Women's Empowerment Programs Women's Global Empowerment Fund Women's Grants for Starting Business Women's Grants for Starting Business for Africa Women's Grants for Starting Business for Asia Women's Grants for Starting Business in Africa Women's Grants for Starting Business in Asia Women's Leadership Grants Women's Rights Grants Women's Small Business Grants 2021 Women's Small Business Grants 2022 Women's Small Business Grants 2023 Women's Small Business Grants 2024 Women's Sports Grants World Bank Call for Proposals 2021 World Bank Empowerment Program in Nigeria 2021 World Bank Empowerment Program in Nigeria 2022 World Bank Empowerment Program in Nigeria 2023 World Bank Empowerment Program in Nigeria 2024 World Bank Grant Application 2021 World Bank Grant Application 2022 World Bank Grant Application 2023 World Bank Grant Application 2024 World Bank Grant Application Form World Bank Grant for Small Business in Nigeria World Bank Grants in Nigeria 2021 World Bank Grants in Nigeria 2022 World Bank Grants in Nigeria 2023 World Bank Grants in Nigeria 2024 World Bank Nigeria World Bank Projects in Nigeria 2021 World Bank Projects in Nigeria 2022 World Bank Projects in Nigeria 2023 World Bank Projects in Nigeria 2024 World Bank Report on Nigeria Economy World Bank to Give Grants to 824 Farming Self-help Groups World Fund Grant Program World Poultry Foundation World Poultry Foundation for Africa World Poultry Foundation for Asia World Poultry Foundation in Africa World Poultry Foundation in Asia Www. fundsforNGOs .org Latest funds for NGOs Www. FundsforNGOs .org Latest Funds for NGOs Www. FundsforNGOs .org Latest Funds for NGOs for Africa Www. FundsforNGOs .org Latest Funds for NGOs for Asia Www. FundsforNGOs .org Latest Funds for NGOs in Africa Www. FundsforNGOs .org Latest Funds for NGOs in Asia Www.fundsforngos.org Latest-funds-for-ngos-2 Www.grants.gov Apply Xbox Donation Request Youth Agriculture Grants Youth Agriculture Grants for Africa Youth Agriculture Grants for Asia Youth Agriculture Grants in Africa Youth Agriculture Grants in Asia Youth Agriculture Loans in Kenya Youth Business Grants in Kenya Youth Development Grants 2021 Youth Development Grants 2021 for Africa Youth Development Grants 2021 for Asia Youth Development Grants 2021 in Africa Youth Development Grants 2021 in Asia Youth Development Grants 2022 Youth Development Grants 2022 for Africa Youth Development Grants 2022 for Asia Youth Development Grants 2022 in Africa Youth Development Grants 2022 in Asia Youth Development Grants 2023 Youth Employment Grants Youth Employment Grants 2021 Youth Employment Grants 2022 Youth Employment Grants 2023 Youth Employment Grants 2024 Youth Empowerment Fund 2021 Youth Empowerment Grants Youth Empowerment Grants 2021 Youth Empowerment Grants 2021 in Nigeria Youth Empowerment Grants 2022 Youth Empowerment Grants 2023 Youth Empowerment Grants 2024 Youth Empowerment Projects in Africa Youth Funding for Africa Youth Funding for Asia Youth Funding in Africa Youth Funding in Asia Youth Funding in South Africa Youth Funding in South Africa<p> 995 <REMAINS THE SAME> Youth Funding Opportunities 2021 Youth Funding Opportunities 2021 South Africa Youth Funding Opportunities 2022 Youth Funding Opportunities 2022 South Africa Youth Grants Youth Grants 2021 Youth Grants 2021 for Africa Youth Grants 2021 for Asia Youth Grants 2021 in Africa Youth Grants 2021 in Asia Youth Grants 2022 Youth Grants 2022 for Africa Youth Grants 2022 for Asia Youth Grants 2022 in Africa Youth Grants 2022 in Asia Youth Grants 2023 Youth Grants 2024 Youth Grants for Africa Youth Grants for Asia Youth Grants for Nonprofits 2021 Youth Grants for Nonprofits 2021 for Africa Youth Grants for Nonprofits 2021 for Asia Youth Grants for Nonprofits 2021 in Africa Youth Grants for Nonprofits 2021 in Asia Youth Grants for Nonprofits 2022 Youth Grants for Nonprofits 2022 for Africa Youth Grants for Nonprofits 2022 for Asia Youth Grants for Nonprofits 2022 in Africa Youth Grants for Nonprofits 2022 in Asia Youth Grants for Nonprofits 2023 Youth Grants in Africa Youth Grants in Africa 2021 Youth Grants in Africa 2022 Youth Grants in Africa 2023 Youth Grants in Asia Youth Grants in Asia 2021 Youth Grants in Asia 2022 Youth Grants in Kenya Youth Grants in Kenya 2021 Youth Grants in Kenya 2022 Youth Grants in Kenya 2023 Youth Grants in Kenya 2024 Youth Projects 2021 Youth Projects 2022 Youth Projects 2023 Youth Projects 2024 Legit Site on Youth Empowerment Giving Money 2021 Nigeria Youth Empowerment 2021 Nigerian Youth Empowerment 2021 Youth Empowerment Fund 2021 Youth Empowerment Fund 2021 Youth Empowerment Fund Portal Youth Empowerment Grants 2021 in Nigeria Youth Empowerment Grants 2021 Youth Grants 2021 2021 Agricultural Grant in Nigeria 2022 Agricultural Grant in Nigeria Actionaid West Africa Grants Agribusiness Funding in Kenya Agricultural Grants in Kenya 2021 Agricultural Grants in Kenya 2022 Agricultural Grants in West Africa Agriculture Grants for Small Scale Farmers in Ghana Agriculture Grants for Small Scale Farmers in Nigeria Agriculture Grants for Small Scale Farmers in Senegal Agriculture Grants for Small Scale Farmers in West Africa Agriculture Grants in Uganda Agriculture Grants in West Africa 2021 Agriculture Grants in West Africa 2022 Apply for a Grant in West Africa Australia Embassy in West Africa Grants Call for Projects Grants Promotion of Family Farming in West Africa Call for Projects Promotion of Family Farming in West Africa Call for Proposals in West Africa 2021 Call for Proposals in West Africa 2022 Canada Embassy in West Africa Grants Funding for Agricultural Projects in Africa 2021 Funding for Agricultural Projects in Africa 2022 Funding for Agricultural Startups Funding Opportunities for West Africa German Embassy in West Africa Grants Grants for Family Agriculture in West Africa Grants for Farmers in West Africa Grants for Individuals in West Africa 2021 Grants for Individuals in West Africa 2022 Grants for Ngos in West Africa Grants for Ngos in West Africa - Funding Opportunities for West Africa Grants in West Africa 2021 Grants in West Africa 2022 International Fund for Agricultural Development Grants 2021 International Fund for Agricultural Development Grants 2022 International Funders and Donors for West Africa International Funders and Donors in West Africa Partnership Opportunities in West Africa Partnership Opportunities | West Africa Small Business Grants in West Africa Small Grants Programs | U.s. Embassy in West Africa Startup Funding for Agriculture U.s. Embassy in West Africa Grants West Africa: Country Grant West Africa: Country Grants Youth Empowerment Fund 2021 West Africa Youth Empowerment Fund 2022 West Africa 1500+ International Individual Grants for the Disabled in Africa 1500+ International Individual Grants for the Disabled in Asia 1500+ International Individual Grants for the Disabled Wordwide A List of 20 Foundations Supporting Projects for Plwds Are There College Grants for Disabled? Can Dwp Check Bank Accounts? Can Dwp Check My Savings? Can I Get Contribution-based Esa if I Have Savings? Can I Get Esa as a Student? Can I Go to School and Be on Disability? Can I Study Part Time and Claim Esa? Can You Get Financial Aid if Your on Disability? Disability Foundation Grants Disability Rights Fund Grants Drl Request for Proposals on Disability Feedback Funding Opportunities for Persons With Disabilities Funding Opportunities for Persons With Disabilities in Africa Funding Opportunities for Persons With Disabilities in Asia Funding Opportunities for Persons With Disabilities in Canada Funding Opportunities for Persons With Disabilities in Ghana Funding Opportunities for Persons With Disabilities in India Funding Opportunities for Persons With Disabilities in Kenya Funding Opportunities for Persons With Disabilities in Nigeria Funding Opportunities for Persons With Disabilities in South Africa Funding Opportunities for Persons With Disabilities in Uganda Funding Opportunities for Persons With Disabilities in Uk Funding Opportunities for Persons With Disabilities in Usa Funds for Disability Projects Funds for Disabled Persons Grants for Disability Projects How Do I Claim Esa Online? How Do I Get a Disabled Facilities Grant? How Long Can I Claim Esa Contribution-based? How Long Does It Take to Get a Disabled Facilities Grant? How Many Hours Can You Work and Still Get Esa? How Much Is Esa a Week? How Much Savings Are You Allowed When on Esa? International Ngos for Disabled Is Esa Going Up April? Is My Esa Income or Contribution-based? Mac Inc Small Grants for Education and Disabled Persons Monthly Grants of $1,000 to Support Diabled in Asia Monthly Grants of $1,000 to Support Diabled in Usa Monthly Grants of $1,000 to Support Disabled in Africa Monthly Grants of $1,000 to Support the Diabled Worldwide United Nations Voluntary Fund on Disability What Benefits Can Disabled Students Claim? What Else Can I Claim With Pip? What Is Considered a Small Grant? What Other Benefits Can You Claim With Esa? Will a Student Loan Affect My Benefits? Will Esa Go Up in This Year. Will I Lose My Benefits if I Inherit Money? A List of Newest Women Empowerment Grants You Can Apply Fund for Gender Equality Call for Proposals 2021 Fund for Gender Equality Call for Proposals 2022 Global Fund for Women Grant Application Grants for Girl Empowerment Grants for Women Empowerment Projects Grants for Women's Empowerment Projects 2021 in Africa Grants for Women's Empowerment Projects 2021 in India Grants for Women's Empowerment Projects 2021 in Kenya Grants for Women's Empowerment Projects 2021 in Nigeria Grants for Women's Empowerment Projects 2021 in Uganda Grants for Women's Empowerment Projects 2022 in Africa Grants for Women's Empowerment Projects 2022 in India Grants for Women's Empowerment Projects 2022 in Kenya Grants for Women's Empowerment Projects 2022 in Nigeria Grants for Women's Empowerment Projects 2022 in Uganda Grants for Womens International Grants for Women's Empowerment Projects 2021 International Grants for Women's Empowerment Projects 2022 Latest Grants and Resources for Women and Gender Top 100 International Grants for Women's Empowerment Vgif Grants 2021 Vgif Grants 2022 Women Grants Agribusiness Funding in Kenya Agricultural Grants 2021 Agricultural Grants 2022 Agricultural Grants for New Farmers in South Africa 2021 Agricultural Grants for New Farmers in South Africa 2022 Agricultural Grants in Kenya 2021 Agricultural Grants in Kenya 2022 Agriculture Funding in Botswana Agriculture Grants in Zambia 2021 Agriculture Grants in Zambia 2022 Apply for Agricultural Grant Aquaculture Grants 2021 Aquaculture Grants 2022 Are Bee Nests Dangerous? Bee Grants for Individuals 2021 Bee Grants for Individuals 2022 Bee Keeping Grants Beekeeping Grants 2021 Beekeeping Grants 2021 Uk Beekeeping Grants 2022 Beekeeping Grants 2022 Uk Beekeeping Grants Canada Botswana Farming Opportunities Can My Neighbours Keep Bees? Can You Start a Farm With No Money? Commercial Fishing Grants Dairy Companies in Botswana Dairy Cows for Sale in Botswana Dairy Farm in Africa Grants Dairy Farm in Botswana Grants Dairy Farm in Ghana Grants Dairy Farm in Kenya Grants Dairy Farm in Nigeria Grants Dairy Farm in South Africa Grants Dairy Farm Project Funding Dairy Business Grants Dairy Farming Business Plan Pdf Dairy Farming in Botswana Pdf Dairy Farms in Botswana Dairy Grants 2021 Dairy Grants 2022 Do Dairy Farmers Get Subsidies? Does Beekeeping Qualify as Farming? Farm Aid Grants Farm Grants for Females 2021 Farm Grants for Females 2022 Finance for Poultry Farming Finance for Poultry Farming | Funding for Egg & Poultry Meat Financial Help for Dairy Farmers Financial Help for Fishermen Fish Farming Grants Fisheries Funding Opportunities Fisheries Grants Fisheries Research Grants Fishing Grants Uk Fund a Farmer Grant Funding for Beekeeping Projects Funding for Egg & Poultry Meat Funding for Fisheries and Aquaculture Funding Is Available to Help Dairy Farmers Funds for Dairy Cattle and Poultry Production Project in Africa Get Free Money Get Free Money Now Get Free Money to Start a Farm Get Free Money to Start a Farm Now Get Free Money to Start a Farm Today Get Free Money Today Ghana Poultry Project Grant Supports Domestic Chicken Giz Funding Opportunities 2021 Giz Funding Opportunities 2022 Grant for Poultry Farming in Nigeria Grant Money to Start Beekeeping Grant Proposal: Beekeeping Project Grants Grants for Agriculture Projects in Africa 2021 Grants for Agriculture Projects in Africa 2022 Grants for Beginning Beekeepers Grants for Beginning Beekeepers in Africa Grants for Beginning Beekeepers in Asia Grants for Beginning Beekeepers in Ethiopia Grants for Beginning Beekeepers in Ghana Grants for Beginning Beekeepers in India Grants for Beginning Beekeepers in Kenya Grants for Beginning Beekeepers in Nigeria Grants for Beginning Beekeepers in South Africa Grants for Beginning Beekeepers in Uganda Grants for Chicken Farming Grants for Farmers Grants for Fish Farms Grants for Fish Farms in Africa Grants for Fish Farms in Asia Grants for Fish Farms in Ethiopia Grants for Fish Farms in Ghana Grants for Fish Farms in India Grants for Fish Farms in Kenya Grants for Fish Farms in Nigeria Grants for Fish Farms in Uganda Grants for Fish Farms in Usa Grants for Fish Farms Worldwide Grants for Fish Pond Farming Grants for Fishermen 2021 Grants for Fishermen 2022 Grants for Poultry Farmers in Ghana Grants for Poultry Farmers in Kenya Grants for Poultry Farmers in Uganda Grants for Poultry Farming in Africa Grants for Small Beekeepers Grants for Small Beekeepers in Africa Grants for Small Beekeepers in Asia Grants for Small Beekeepers in Ethiopia Grants for Small Beekeepers in Ghana Grants for Small Beekeepers in India Grants for Small Beekeepers in Kenya Grants for Small Beekeepers in Nigeria Grants for Small Beekeepers in South Africa Grants for Small Beekeepers in Uganda Grants for Starting an Apiary Grants Poultry Project South Africa How Can I Buy a Farm With No Money? How Can I Get a Loan for Farming Fish? How Can I Get Free Bees? How Can I Get Subsidy for Fish Farming? How Can I Start a Dairy Farm With No Money? How Do Farmers Get Funding in South Africa? How Do Farmers Get Funding? How Do I Apply for Lrad Grant? How Do I Find Grant Opportunities? How Do I Get a Government Grant for Agriculture? How Do I Get a Government Grant for Farming? How Do I Get a Grant to Open a Small Farm? How Do I Get a Usda Grant? How Do You Get Free Money to Start a Farm? How Do You Get Money to Start a Farm? How Expensive Is It to Start a Farm? How Far Should a Beehive Be From a House? How Hard Is It to Get a Farm Loan? How Many Acres Do You Need to Keep Bees? How Much Does It Cost to Start a Poultry Farm in South Africa How Much Does It Cost to Start a Small Poultry Farm in South Africa? How Much Money Can You Make Keeping Bees? How Much Money Do I Need to Start a Chicken Farm? How Much Money Is Needed to Start a Dairy Farm? How to Apply for Beekeeping Grants How to Buy a Farm With No Money in South Africa How to Get Financing for Poultry Farm in South Africa Is Bee Keeping Dangerous? Is Beekeeping an Expensive Hobby? Is It Possible to Start a Farm From Scratch? Is It Safe to Keep Bees in Your Backyard? Is There a Grant for Keeping Bees? Latest Grants and Resources for Agriculture List of Poultry Farms in Ghana Loan for Poultry Farmers in Ghana New Grant Opportunity for Dairy Farmers New Grant Opportunity for Dairy Farmers in Africa New Grant Opportunity for Dairy Farmers in Australia New Grant Opportunity for Dairy Farmers in Kenya New Grant Opportunity for Dairy Farmers in Nigeria New Grant Opportunity for Dairy Farmers in South Africa New Grant Opportunity for Dairy Farmers in Uk New Grant Opportunity for Dairy Farmers in Usa New Grant Opportunity for Dairy Farmers Worldwide Poultry Farm Grants Poultry Farming Funding Proposal Poultry Farming Grants in South Africa Poultry Farming Loans in Kenya Poultry Farming Opportunities in South Africa Poultry Farms in Ghana Poultry Grants Poultry Grants 2021 Poultry Grants 2022 Poultry Grants in Africa Poultry Grants in Africa Funds for Poultry Farming Projects Poultry Grants in Asia Poultry Grants in Australia Poultry Grants in Canada Poultry Grants in Ethiopia Poultry Grants in Ghana Poultry Grants in India Poultry Grants in Kenya Poultry Grants in Nigeria Poultry Grants in South Africa Poultry Grants in Uganda Poultry Grants in Uk Poultry Grants in Usa Poultry Project Proposal for Funding Pdf Poultry Project South Africa Poultry Project South Africa Grants Private Farm Grants Regenerative Agriculture Grants Successful Poultry Farmers in Ghana Sunnyside Dairy Farm Botswana Usda Beekeeping Grants 2021 Usda Beekeeping Grants 2022 Usda Ghana Poultry Project Virginia Beekeeping Grant 2021 Virginia Beekeeping Grant 2022 What Are the 4 Types of Grants? What Are the Four Types of Grants? What Grants Are Available to Farmers? What Is Needed to Keep Bees? Which Farming Is Most Profitable in South Africa? Which Fish Farming Is Profitable? Working Capital Requirement for Poultry Farm Call for Proposals 2021 for Developing Countries Call for Proposals 2021 Can Japanese Embassy Fund Fish Project Funding for Agricultural Projects Funding for Youth Projects in Africa Funding Opportunities 2021 Germany Embassy Projects Grants for CBOs 2021 List of Donors Grants for NGOs 2022 Grants for NGOs 2021 Call for Proposals 2022 for Developing Countries Call for Proposals 2022 Can Japanese Embassy Fund Fish Project Funding for Agricultural Projects Funding for Youth Projects in Africa Funding Opportunities 2022 Germany Embassy Projects Grants for CBOs 2022 List of Donors Japanese Embassy Funding for Fish Projects Japanese Embassy Grants for Fish Projects Japanese Embassy Funding for Poultry Projects Japanese Embassy Grants for Poultry Projects Japanese Embassy Funding for Agriculture Projects Japanese Embassy Grants for Agriculture Projects Japanese Embassy Funding for Bee-keeping Projects Japanese Embassy Grants for Bee-keeping Projects Can Japanese Embassy Fund Fish Project Can Japanese Embassy Fund Fish Projects Call for Proposals for Access to Justice in Africa Business Grants in Kenya 2021 Covid-19 Grants for Individuals in Kenya 2021 Covid-19 Grants in Kenya Embassy Grants Kenya 2021 Funding Opportunities in Kenya 2021 Individual Grants in Kenya 2021 Individual Grants in Kenya 2021 Individual Youth Grants in Kenya 2021 Youth Grants in Kenya 2021 Business Grants in Nigeria 2021 Covid-19 Grants for Individuals in Nigeria 2021 Covid-19 Grants in Nigeria Embassy Grants Nigeria 2021 Funding Opportunities in Nigeria 2021 Individual Grants in Nigeria 2021 Individual Grants in Nigeria 2021 Individual Youth Grants in Nigeria 2021 Youth Grants in Nigeria 2021 20 Business Grants for African Entrepreneurs and Startups 25 Best Business Grants for African Entrepreneurs & Startups Africa Call for Proposals | Opportunities for Africans Africa Funding Opportunities for Ngos Africa Funding Sources Apply for Free Money Grants Apply for Money Grants Apply for Money Grants - Apply for Money Grants Applying for Funding for Youth Projects 2021 Applying for Funding for Youth Projects 2022 Asia Call for Proposals | Opportunities for Asians Beekeeping for Poverty Alleviation Training Grants Beekeeping Funding Proposal Beekeeping Grants 2021 Beekeeping Grants 2022 Beekeeping Grants Canada Beekeeping Grants in Africa Business Grants for African Entrepreneurs 2021 Business Grants for African Entrepreneurs 2022 Business Grants in Uganda 2021 Business Grants in Uganda 2022 Call for Proposals 2021 Uganda Call for Proposals 2022 Uganda Call for Proposals From Organisations Call for Proposals | Opportunities for Africans Cassava Grants in Africa Feedback Fully Funded International Training Programme 2021 Fully Funded International Training Programme 2022 Fully Funded Short Courses 2021 Fully Funded Short Courses 2022 Funding for Youth Projects in Africa 2021 Funding for Youth Projects in Africa 2022 Funding Opportunities 2021 Funding Opportunities 2022 Funding Opportunities for Ngos Funding Opportunities for Ngos in Africa Funding Opportunities for Ngos in Africa 2021 Funding Opportunities for Ngos in Africa 2022 Funding Opportunities in Uganda 2021 Funding Opportunities in Uganda 2022 Funds for Youth Projects in Africa 2021 Funds for Youth Projects in Africa 2022 Get Funding for You Startup Get Funding for You Startup | New Business Grants for Your Startup Ghana Funding Opportunities for Ngos Government Honey Bee Program Grant for Cassava Promotion in Africa Grant Funding Opportunites for Digital Development Programs Grant to Promote Cassava Production in Africa Grants for African Entrepreneurs 2021 Grants for African Entrepreneurs 2022 Grants for African Startups Grants for Cbos in Uganda 2021 Grants for Cbos in Uganda 2022 Grants for Female Entrepreneurs in Africa Grants for Ict Projects in Africa 2021 Grants for Ict Projects in Africa 2022 Grants for Ngos in Uganda - Funding Opportunities Grants for Women's Empowerment Projects 2021 in Uganda Grants for Women's Empowerment Projects 2022 in Uganda Grants in November 2021 in Uganda Grants in November 2022 in Uganda Grants to Promote Cassava Production in Africa International Funding for Projects in Africa 2021 International Funding for Projects in Africa 2022 International Grants for Individuals 2021 International Grants for Individuals 2022 International Grants for Small Business Start-up Kenya Funding Opportunities for Ngos Latest Grants and Resources for Youth and Adolescents Latest Grants for Ngos and Individuals in Africa Latest Grants, Funding Opportunities and Resources in Uganda New Business Grants for Your Startup New Funding Supports Cassava Development in Africa Nigeria Funding Opportunities for Ngos Ongoing and Proposed Gtz-funded Beekeeping Projects Open Funding Opportunities for African Ngos and Individuals Open Grant Opportunities People That Are Funding African Youths Seed Funding for African Startups 2021 Seed Funding for African Startups 2022 Small Grants for Bee Keeping Small Grants for Bee Keeping in Africa Small Grants for Developing Countries 2021 Small Grants for Developing Countries 2022 Small Grants for Individuals in Developing Countries Small Grants for Individuals in Uganda Small Grants for Ngos in Developing Countries 2021 Small Grants for Ngos in Developing Countries 2022 Small Grants in Uganda 2021 Small Grants in Uganda 2022 South Africa Funding Opportunities for Ngos Uganda Funding Opportunities for Ngos Virginia Beekeeping Grant 2021 Virginia Beekeeping Grant 2022 Youth Empowerment Fund 2021 in Zambia Youth Empowerment Fund 2022 in Zambia Youth Fund Uganda 2021 Youth Fund Uganda 2022 Youth Funding Opportunities 2021 South Africa Youth Funding Opportunities 2022 South Africa Funding for Grassroot Programs in Africa Funding for Grassroot Projects in Africa Grants for Grassroot Programs in Africa Grants for Grassroot Projects in Africa A List of Newest Women Empowerment Grants You Can Apply Additional Financing for the Family Support Call for Proposal for Funding for Ethiopia 2021 Call for Proposal for Funding for Ethiopia 2022 Call for Proposal in South Sudan 2021 Call for Proposal in South Sudan 2022 Call for Proposals for Small Grants Csos/ngos Call for Proposals for South Sudan Call for Proposals in South Sudan 2021 Call for Proposals in South Sudan 2022 Fund for Women Funding for Agricultural Projects in Africa 2021 Funding for Agricultural Projects in Africa 2022 Funding for Gender Equality Funding Opportunities - Girls Funding Opportunities for Girls Funding Opportunities for South Sudan Funding Opportunity Announcement for Ngo Programs Girls and Women Funding Global Fund for Women Grant Application Grants for Ngos in Sudan - Funding Opportunities for Sudan Grants for South Sudan 2021 Grants for South Sudan 2022 Grants for Women and Girls Grants for Women's Empowerment Projects 2021 in Africa Grants for Women's Empowerment Projects 2021 in Kenya Grants for Women's Empowerment Projects 2021 in Nigeria Grants for Women's Empowerment Projects 2021 in Uganda Grants for Women's Empowerment Projects 2022 in Africa Grants for Women's Empowerment Projects 2022 in Kenya Grants for Women's Empowerment Projects 2022 in Nigeria Grants for Women's Empowerment Projects 2022 in Uganda I Am Looking Finance Support for My Small Project in Sudan I Looking Finance Suport for My Small Project in Sudan International Funding for Projects in Africa 2021 International Funding for Projects in Africa 2022 International Grants for Women's Empowerment Projects 2021 International Grants for Women's Empowerment Projects 2022 Latest Grants and Resources for Women and Gender Vgif Grants 2021 Vgif Grants 2022 Women & Girls - Global Funding Available Women & Girls - the Global Fund to Fight Aids, Tuberculosis 2021 Grants in Nigeria 2022 Grants in Nigeria Agricultural Grants 2021 Agricultural Grants 2021 South Africa Agricultural Grants 2022 Agricultural Grants 2022 South Africa Agricultural Grants for New Farmers in South Africa 2021 Agricultural Grants for New Farmers in South Africa 2022 Agricultural Grants for New Farmers in South Africa Pdf Agricultural Grants in Kenya 2021 Agricultural Grants in Kenya 2022 Agricultural Grants in Nigeria 2021 Agricultural Grants in Nigeria 2022 Agricultural Grants in Uganda 2021 Agricultural Grants in Uganda 2022 Agriculture Funding Opportunities in South Africa Agriculture Grants in Africa Agriculture Grants in Zambia 2021 Agriculture Grants in Zambia 2022 Are Grants Free Money? Are There Any Grants for Farmers? Call for Proposals in Zambia 2021 Call for Proposals in Zambia 2022 Can Farming Make You Rich? Can I Get a Grant to Pay Off My Mortgage? Can I Get a Grant to Start My Own Business? Can You Make a Living as a Farmer? Can You Make Money Farming 100 Acres? Can You Start a Farm With No Money? Cbn Agricultural Grants in Nigeria 2021 Cbn Agricultural Grants in Nigeria 2022 Covid-19 Grants for Individuals in Nigeria Department of Agriculture Funding 2021 Department of Agriculture Funding 2022 Do Plants Get Lonely? Does a Grant Count as Income? Dti Grants for Agriculture Eedback Feedback Funding for Agricultural Projects in Africa 2021 Funding for Agricultural Projects in Africa 2022 Funding for Agricultural Startups South Africa Funding for Emerging Farmers in South Africa 2021 Funding for Emerging Farmers in South Africa 2022 Funding for Poultry Farming in South Africa Grants for Agriculture Projects in Africa 2021 Grants for Agriculture Projects in Africa 2022 Grants for Agriculture Projects in Ghana 2021 Grants for Agriculture Projects in Ghana 2022 Grants for Agriculture Projects in Nigeria 2021 Grants for Agriculture Projects in Nigeria 2022 Grants for Farmers in Nigeria Grants for Individuals in Zambia 2021 Grants for Individuals in Zambia 2022 How Can I Buy a Farm With Little Money? How Can I Buy a Farm With No Money? How Can I Buy Farm Land Without Money? How Can I Buy Farmland With No Money? How Can I Get a $1000 Sba Grant? How Can I Get Agriculture Loan? How Can I Get Free Money From the Government Without Paying It Back? How Can I Get Free Money to Pay My Bills? How Can I Get Free Small Business Grants? How Can I Get Funding? How Can U Get Free Money? How Do Farmers Get Funding in South Africa? How Do Farmers Get Rich? How Do I Apply for $10000 Eidl Grant? How Do I Apply for Funding in South Africa? How Do I Apply for Lrad Grant? How Do I Get a First Time Farmers Grant? How Do I Get a Government Grant for Farming? How Do I Get a Project Grant? How Do I Get a Sba Grant? How Do I Get Free Government Money? How Do I Get Free Money to Start a Business? How Do I Get Funding for Agriculture in South Africa? How Do I Get Funding for an Idea? How Do I Get Funding for My Startup in Nigeria? How Do I Start a Farm With No Money in South Africa? How Do I Start an Agro Farm? How Do You Get Agricultural Grants in Nigeria? How Do You Get Free Money to Start a Farm? How Do You Know if Sba Loan Is Approved? How Do You Prove Agricultural Income? How Do You Qualify for a Sba Grant? How Do You Qualify for Eidl Grant? How Do You Secretly Kill a Plant? How Do You Write a Farm Grant Proposal? How Easy Is It to Get a Farm Loan? How Hard Is It to Get a Farm Loan? How Long Does It Take to Get Sba Loan Once Approved? How Many Acres Can 1 Person Farm? How Many Cows Do You Need to Be Considered a Farm? How Many Types of Agriculture Loans Are There? How Many Years Can You Show a Loss on a Farm? How Much Agriculture Loan Can I Get? How Much Does a Farm Cost in South Africa? How Much Farmland Does Bill Gates Own? How Much Is the Restart Grant? How Much Money Does It Take to Start a Farm? How Much Tax Do You Pay on Agricultural Income? How Often Does a Farm Need to Show a Profit? International Fund for Agricultural Development Grants 2021 International Fund for Agricultural Development Grants 2022 Is 5 Acres Enough for a Farm? Is Cibil Score Required for Agriculture Loan? Is Farmland a Bad Investment? Is Farmland a Good Investment 2021? Is Farmland a Good Investment 2022? Is Land a Good Investment 2021? Is Land a Good Investment 2022? Is Owning Farmland a Good Investment? Is There Really Free Grant Money? Next Ngo Grants in Nigeria 2021 Ngo Grants in Nigeria 2022 Ongoing Agriculture Grants in Nigeria 2021 Ongoing Agriculture Grants in Nigeria 2022 Ongoing Grants in Nigeria 2021 Ongoing Grants in Nigeria 2022 Poultry Grants 2021 Poultry Grants 2022 S Searches Small-scale Farming Loans in Zambia Startup Funding for Agriculture What Agricultural Crop Is Most Profitable Per Acre? What Are 4 Types of Grants? What Are Not Treated as Agricultural Income? What Are the 4 Types of Agriculture? What Are the 4 Types of Grants? What Are the Main Sources of Agricultural Finance in Zambia? What Are the Types of Agricultural Income? What Are the Types of Funding? What Credit Score Is Needed for an Sba Loan? What Do You Do if You Have an Idea and No Money? What Fruit Is Hardest to Grow? What Happens After My Sba Loan Is Approved? What Happens After Sba Ppp Loan Is Approved? What Is a Free Grant? What Is a Hardship Grant? What Is an Agricultural Grant? What Is the $10000 Sba Eidl Grant? What Is the Best Agricultural Investment? What Is the Best Cash Crop for a Small Farm? What Is the Easiest Crop to Farm? What Is the Hardest Crop to Grow? What Is the Hardest Plant to Kill? What Is the Interest Rate for Agriculture Loan? What Is the Most Profitable Crop for Small Farm? What Is the Most Profitable Crop Per Acre? What Plant Does Not Die? What's the Easiest Vegetable to Grow? Where Can I Get Business Grant in Nigeria? Where Can I Get Farming Funding in South Africa? Where Can I Get Funding for My Startup? Where Can I Get Funding to Start Farming in South Africa? Where Can I Get Grants in Nigeria? Where Is the Best Place to Buy Farmland? Which Agriculture Is Most Profitable? Which Animal Farming Is Most Profitable in South Africa? Which Bank Is Best for Agriculture Loan? Which Bank Is Best for Farmers? Which Farming Is Most Profitable in South Africa? Which Farming Is Most Profitable? Who Are Eligible for Grants? Who Can Invest in My Startup? Who Gives Free Money? Who Is the Largest Landowner in the World? Who Is the Richest Farmer in Zambia? Who Owns the Most Farmland? Who Owns the Most Land in the World? Who Qualifies for Idc Funding? Who Qualifies for Sba Grant? Why Does Bill Gates Own a Lot of Farmland? Will Sba Loans Be Forgiven? Will the Government Help Me Buy a Farm Will the Government Help Me Buy a Farm Yes Will the Government Help Me Buy a Farm Yes Today Will the Government Help Me Buy a Farm Yes Today. Will the Government Help Me Buy a Farm? Applying for Funding for Youth Projects 2023 Applying for Funding for Youth Projects 2021 Applying for Funding for Youth Projects 2022 200 Foundations Supporting Disabled People 200 Foundations Supporting People Living With Disabilties 200 Foundations Supporting Projects for People Living With Disabilties A List of 20 Foundations Supporting Projects for Plwds A List of 200 Foundations Supporting Projects for People Living With Disabilties Abilis Foundation Grants for Empowerment of People With Disablilities Abilis Foundation Small Grants for Disabled Persons Abilis Foundation Small Grants for Projects by Disabled Persons Apply for Fund for the Disabled Apply for Fund for the Disabled Africa Can I Buy My Motability Car After 3 Years? Can I Buy My Motability Car After 5 Years? Can You Get a Free Car if Disabled? Can You Get Help With Deposit on Mobility Car? Can You Haggle Over Motability Advance Payments? Car Grants for Low Income Families Uk Disability Call for Proposals Disability Fellowship 2021 Disability Fellowship 2022 Disability Foundation Grants Disability Grant 2021 Disability Grant 2022 Disability Grants Disability Grants 2021 Disability Grants 2022 Disability Grants for Individuals Disability Grants for Vehicles Disability Grants in Kenya Disability Grants in Nigeria Disability Grants Uganda Disability Inclusion Grants Disability Proposal Disability Right Fund 2021 Disability Right Fund 2022 Disability Rights Advocacy Fund Disability Rights Fund 2021 for Malawi, Myanmar, and Nigeria Disability Rights Fund 2022 for Malawi, Myanmar, and Nigeria Disability Rights Fund Call for Proposals Disability Rights Fund Grants 2021 Disability Rights Fund Grants 2022 Disability Rights Fund Grants for the Disabled in Uganda Disability Rights Fund: Grants for Disabled Persons Divine Foundation for Disabled Persons Do Disabled Facilities Grants Have to Be Repaid? Does the Government Give Money to Disabled People? Feedback Ford Foundation Disability Inclusion Ford Foundation Grants Foundation Grant Database Funding for Individuals With Disabilities Funding for Persons With Disabilities Funding for Vehicle Modifications Funding Opportunities for Persons With Disabilities Funding Opportunities for Persons With Disabilities 2021 Funding Opportunities for Persons With Disabilities 2022 Funding Opportunities in Uganda 2021 Funding Opportunities in Uganda 2022 Funds for Disability Projects 2021 Funds for Disability Projects 2022 Funds for Disabled Persons Funds for Disabled Persons in Kenya Georgia Disability Grants Georgia Disability Grants - the Mobility Resource Government Funding to Support Disability Inclusion in Kenya Government Funding to Support Disability Inclusion in Nigeria Government Funding to Support Disability Inclusion in Uganda Government Grants for Disability Grants Directory - Disability Rights Advocacy Fund Grants for Cars and Vehicle Adaptations Grants for Disabled Access - Grants for Disabled Access Grants for Disabled Persons Grants for Mobility Vehicles Grants for Persons With Disabilities Grants for Projects by Disabled Persons Grants for Special Needs Programs 2021 Grants for Special Needs Programs 2022 How Do I Reapply for Disability Grant? How Do You Get a Motability Grant? How Does a Disabled Facilities Grant Work? How Long Does It Take to Get a Motability Grant? How Much Is the Disability Grant in 2021? How Much Is the Disability Grant in 2022? How Much Is the Motability Allowance? How to Find Funding for Your Mobility Vehicle How to Get a Handicap Van Through Easter Seals How to Make Grants More Accessible Is Disability Facilities Grant Means Tested? Mobility Grants for Disabled National Fund for the Disabled of Kenya Grants to Empower National Fund for the Disabled of Kenya Grants to Empower the Diabled National Fund for the Disabled of Kenya Grants to Empower You Ngos for the Disabled in Nigeria Presidents' Council on Disability Inclusion in Philanthropy Sample Project Proposal for Persons With Disabilities Search for: Can I Buy My Motability Car After 3 Years? Search for: Can You Get Help With Deposit on Mobility Car? Search for: How Long Does It Take to Get a Motability Grant? Search for: How Much Is the Disability Grant in 2021? Search for: How Much Is the Disability Grant in 2022? Search for: Is Disability Facilities Grant Means Tested? Small Grants for Disabled Persons Small Grants for Projects by Disabled Persons State Grants for Wheelchair Accessible Vans State Grants for Wheelchair Accessible Vans | the Mobility The Mobility The Mobility Resource Un Call for Proposals 2021 Un Call for Proposals 2022 United Nations Grants 2021 United Nations Grants 2022 United Nations Voluntary Fund on Disability Vehicle Grants Vehicle Grants for Disabled Vehicle Grants for Disabled - Vehicle Grants for Disabled Vehicles for Disabled People - Here What Age Does Motability Stop? What Cars Can You Get on Disability Allowance? What Funding Is Available for People With a Disability? What Grants Can I Get on Pip? What Is Disability Fund? What Is Mobility Grant? What Is the Threshold for Disabled Facilities Grant? Win a Free Handicap Van Win a Free Handicap Van 2021 Win a Free Handicap Van 2022 Apply Financial Aid - Apply Financial Aid Apply Financial Aid for Youth Applying for Funding for Youth Projects 2021 in South Africa Applying for Funding for Youth Projects 2022 in South Africa Applying for Funding for Youth Projects 2023 in South Africa Call for Applications - Opportunities for Africans Financial Aid for African Youth Funding for Youth Projects in Africa 2021 Funding for Youth Projects in Africa 2022 Funding for Youth Projects in Africa 2023 Funds for Youth in Africa 2021 Funds for Youth in Africa 2022 Funds for Youth in Africa 2023 Funds for Youth Projects in Africa 2021 Funds for Youth Projects in Africa 2022 Funds for Youth Projects in Africa 2023 Get Financial Assistance Now Grants - Youth Opportunities Grants for African Entrepreneurs 2021 Grants for African Entrepreneurs 2022 Grants for African Entrepreneurs 2023 Grants for Youths in Kenya International Grants for Individuals 2021 International Grants for Individuals 2022 International Grants for Individuals 2023 Latest Grants and Resources for Youth and Adolescents Opportunities for Youth - Empowering Youth Scholarships - Opportunities for Africans Urgent Action Fund Africa Youth Apply Financial Aid Youth Empowerment Grants 2021 in Nigeria Youth Empowerment Grants 2022 in Nigeria Youth Empowerment Grants 2023 in Nigeria Youth Entrepreneurship and Innovation Fund Youth Entrepreneurship and Innovation Funds Youth Entrepreneurship Fund Youth Entrepreneurship Funds Youth Funding Opportunities 2021 South Africa Youth Funding Opportunities 2022 South Africa Youth Funding Opportunities 2023 South Africa Youth Grants 2021 Youth Grants 2022 Youth Grants 2023 Youth Opportunities Grants Free Grants for Women Fund for Gender Equality Call for Proposals 2021 Fund for Gender Equality Call for Proposals 2022 Fund for Gender Equality Call for Proposals 2023 Grants for Girl Empowerment Grants for Women 2021 Grants for Women 2022 Grants for Women 2023 Grants for Women's Empowerment Projects 2021 in Kenya Grants for Women's Empowerment Projects 2021 in Nigeria Grants for Women's Empowerment Projects 2021 in Uganda Grants for Women's Empowerment Projects 2022 in Kenya Grants for Women's Empowerment Projects 2022 in Nigeria Grants for Women's Empowerment Projects 2022 in Uganda Grants for Women's Empowerment Projects 2023 in Kenya Grants for Women's Empowerment Projects 2023 in Nigeria Grants for Women's Empowerment Projects 2023 in Uganda International Grants for Women's Empowerment Projects 2021 International Grants for Women's Empowerment Projects 2022 International Grants for Women's Empowerment Projects 2023 Personal Grants for Women Book Funding Book Funding for Individuals Book Funding for Libraries Book Funding for Private Libraries Book Funding for Public Libraries Book Grants Book Grants for Individuals Book Grants for Libraries Book Grants for Private Libraries Book Grants for Public Libraries Digital Library Grants Federal Grants for Libraries Feedback Funding for Libraries and Library Workers Funding for Library Workers Funding Opportunities Abound. Here's Where to Find, Apply General Library Grants Grant Funding Opportunities for Libraries Grants & Funding Sources for Libraries Grants and Funding Grants for Librarians Grants for Libraries Grants for Libraries 2021 Grants for Libraries 2022 Grants for Libraries 2023 Grants for Library Furniture Grants for School Library Furniture Grants | Tools, Publications & Resources - American Library Imls Grants Library Library Funding Opportunities Abound. Here's Where to Find, Apply Library Grant Ideas Library Grants Library Grants 2021 Library Grants 2022 Library Grants 2023 Library Grants and Funding Library Grants for Schools Library Makeover Grants Makerspace Grants for Libraries 2021 Makerspace Grants for Libraries 2022 Makerspace Grants for Libraries 2023 Pa Library Grants Private Grants & Funding Sources for Libraries Private Grants for Library Furniture Private Library Grants Public Grants for Library Furniture Public Library Funding Sources Public Library Grants Rural Library Grants School Library Grant Ideas School Library Grants Target Grants for Libraries