USAID South Africa NGO Grants for Tuberculosis Projects
USAID South Africa NGO Grants for Tuberculosis ProjectsRepeat the Headline Here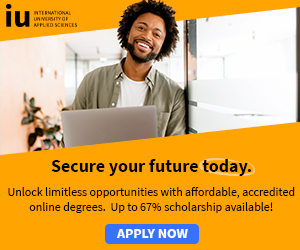 USAID South Africa NGO Grants for Tuberculosis Projects
The United States Agency for International Development (USAID) Tuberculosis South Africa Project provides support and technical assistance to the Government of South Africa aimed at contributing to national efforts to reduce the burden of tuberculosis (TB) in the country.
The USAID TB South Africa Project works closely with national and provincial partners to identify and close gaps to improve TB management and further develop sustainable systems for long-term improvements in TB and drug-resistant TB (DR-TB) diagnosis, care and treatment services.
This Request for Applications (RFAs) has issued as the first step to selecting potential grantees through a competitive process to implement interventions that strengthen efforts aimed at reducing TB infections in South Africa.
The project is aligned to the South Africa National Strategic Plan (NSP) on HIV, TB and Sexually Transmitted Infections (STIs) 2017-2022 and is in accordance with the End TB Strategy of the World Health Organization (WHO) and with the United States Government's Global TB Strategy (2015-2019).
The overall project objectives are to:
Reduce TB infections;
Increase the sustainability of effective TB response systems; and
Improve care and treatment of vulnerable populations.
To assist the USAID TB South Africa Project to fulfill its mandate, several small grants will be awarded to South African organizations in compliance with USAID regulations.

Selected local NGOs will implement a standardized package of care including

(i) TB case detection,

(ii) active case finding,

(iii) follow up of TB cases lost to follow up

(iv)provision of daily directly observed therapy (DOT) support

(vi) contact management,

(vii) prevention of MDR-TB, integration of TB

(viii)TB/HIV services,

(ix)establishment of public-private partnerships (PPP), as well as

(x) implementation of advocacy, communication and social mobilization activities.

Eligibility Criteria for USAID South Africa NGO Grants for Tuberculosis Projects

USAID TB South Africa Project reserves the right to award multiple grants, cooperative agreements, collaboration agreements or no awards at all through this RFA.

This RFA seeks applications from local South African organizations for funding in Fiscal Year (FY) covering the period July 2019 to June 2020.

The number of awards under this RFA is subject to availability of funds and the best interests and requirements of the USAID TB South Africa Project, as well as viability and quality of proposals received.

Organizations may opt to not participate in this RFA.

To be considered for an award under this RFA, each applicant must meet the following criteria as indicated in the subsequent sections:
Be a legally registered organization recognized under the laws of South Africa and submit the relevant registration documents as part of this application
Have demonstrated experience working with TB and TB/HIV in local communities or with local key populations (e.g. farm workers, migrants, mine workers, children etc.). NGOs that have not implemented TB activities to directly support TB patients but have some experience in implementation of health programs (especially HIV programmes and community home based care) may also apply.
Have demonstrated capacity to manage grant funds as well as evidence of a bank account
Appropriate registration and compliance with South African Revenue Service (SARS) requirements
Prove evidence of a physical office structure (preferred: located in areas to be served)
Have demonstrated linkages with the communities to be served, including a letter of support from the local Department of Health
Possess audited financial statement(s) (preferred) and submit these as part of this application
Be willing to work collaboratively with the USAID TB South Africa Project and with local health facilities, districts and provinces
Be willing to fulfil all expectations for participation in the program, including reporting and documentation of project activities and participation in organizational needs assessments, trainings, workshops, exchange visits, or other activities deemed desirable by
USAID TB South Africa Project staff.

NB: NGOs currently receiving funding through the PEPFAR program for TB/HIV activities, within the same funding period, are not be eligible to receive funding through the USAID TB South Africa Project mechanism.

In addition, all prospective sub-grantees must be organizations with a reputation for integrity, the highest standards of conduct and a proven track record in their particular areas of expertise.

They should be able to demonstrate respect for human rights, gender sensitivity, and integration of people with disabilities and other vulnerable groups in their organization, as well as decent work conditions, environmental protection, and community involvement in their practices.

Organizations should also be able to provide evidence of strong commitment to the proposed project objectives and experience in working in partnership with others

How to Apply for USAID South Africa NGO Grants for Tuberculosis Projects

Applications must be submitted at the address given on the website.

Apply by 15th August.

For more information and application details, see; USAID South Africa NGO Grants for Tuberculosis Projects

Scholarships for Study in Africa » Scholarships for African Students » Undergraduate Scholarships » African Women Scholarships & Grants » Developing Countries Scholarships » Erasmus Mundus Scholarships for Developing Countries » Fellowship Programs » Funding Grants for NGOs » Government Scholarships » LLM Scholarships » MBA Scholarships » PhD and Masters by Research Scholarships » Public Health Scholarships - MPH Scholarships » Refugees Scholarships » Research Grants » Scholarships and Grants

Scholarships in Australia » Scholarships in Austria » Scholarships in Belgium » Scholarships in Canada » Scholarships in Germany » Scholarships in Italy » Scholarships in Japan » Scholarships in Korea » Scholarships in Netherlands » Scholarships in Switzerland » Scholarships in UK » Scholarships in USA

What is an Operating System? » Computer Shortcut Keys and their Functions » Keyboard Function Keys

Short Stories for Kids - Moral Stories – English Short Stories for Children - Moral Stories for Kids - Stories for Kids - Funny Story for Kids - Scary Stories for Kids - Really Funny Short Stories - Bedtime Stories Proverb Stories Powerful Motivational Quotes for Students » Success Quotes » English Short Stories for Kids

Cabin Crew Jobs & Career Advice » Secretary Job Description » Receptionist Job Description » Top 100 Interview Questions and Answers » How to Prepare for an Interview » How to Write a CV » How to Choose a Career » Computer Shortcut Keys and their Functions