USADF Offers Funding for the Support of Local Businesses in Benin
USADF Offers Funding for the Support of Local Businesses in Benin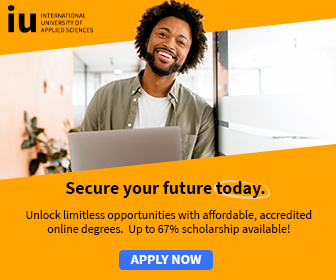 USADF Offers Funding for the Support of Local Businesses in Benin
The United States Foundation for Development in Africa (USADF), works in collaboration with the Department of Small and Medium-Sized Enterprises and the Promotion of Employment (MPMEPE) of the Government of Benin.
They invite cooperative societies of producers, processors, and small and medium-sized enterprises Beninese to submit requests for funding and support for the development of their local businesses promoting innovative solutions that increase their capacity to increase incomes, create jobs, improve incomes and achieve sustainable market-based growth.
Funding Information
The maximum amount awarded to start-ups in the processing, crafts and off-grid energy sectors is the equivalent of US $ 50,000.
Grant values can range from $ 10,000 to a maximum of US $ 250,000 (grant amounts are based on the level of impact on income growth, job creation, recipient income and sustainability growth).
Companies must provide a clear business plan, financial statements and proof of registration.

They should also provide evidence of their ability to contribute a minimum of 30% of the total cost of the project.

Eligibility Criteria

Only proposals from cooperative companies and registered companies of producers, processors investing directly in the value chains of corn, cassava, cashew, shea, pineapple, palm oil, rice, peanut and soybean and off-grid energy and craft industries will be considered.

Note: The USADF only accepts requests from cooperatives, associations or small and medium-sized enterprises directly involved in the above-mentioned sectors.

The USADF does not accept requests from NGOs, government or parastatal institutions. Application documents submitted after the deadline will not be considered.

How to Apply
Proposals must be submitted at the address given on the website.
Supporting documents:
Completed application form. - Required
Copy of a valid registration certificate from an organization or business. - Required
Most recent Business Plan - Preferred but optional for community organizations, Required for businesses
2 years of financial statements for the past 2 years - Preferred but optional for community organizations, Required for businesses.

Apply by 28th February.

For more information and application details, see; USADF Offers Funding for the Support of Local Businesses in Benin

Scholarships for Study in Africa » Scholarships for African Students » Undergraduate Scholarships » African Women Scholarships & Grants » Developing Countries Scholarships » Erasmus Mundus Scholarships for Developing Countries » Fellowship Programs » Funding Grants for NGOs » Government Scholarships » LLM Scholarships » MBA Scholarships » PhD and Masters by Research Scholarships » Public Health Scholarships - MPH Scholarships » Refugees Scholarships » Research Grants » Scholarships and Grants

Scholarships in Australia » Scholarships in Austria » Scholarships in Belgium » Scholarships in Canada » Scholarships in Germany » Scholarships in Italy » Scholarships in Japan » Scholarships in Korea » Scholarships in Netherlands » Scholarships in Switzerland » Scholarships in UK » Scholarships in USA

What is an Operating System? » Computer Shortcut Keys and their Functions » Keyboard Function Keys

Short Stories for Kids - Moral Stories – English Short Stories for Children - Moral Stories for Kids - Stories for Kids - Funny Story for Kids - Scary Stories for Kids - Really Funny Short Stories - Bedtime Stories Proverb Stories Powerful Motivational Quotes for Students » Success Quotes » English Short Stories for Kids

Cabin Crew Jobs & Career Advice » Secretary Job Description » Receptionist Job Description » Top 100 Interview Questions and Answers » How to Prepare for an Interview » How to Write a CV » How to Choose a Career » Computer Shortcut Keys and their Functions