US Mission to India Grants for Indian Women Social Entrepreneurs

US Mission to India Grants for Indian Women Social Entrepreneurs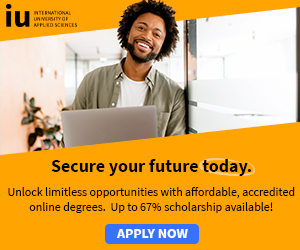 US Mission to India Grants for Indian Women Social Entrepreneurs
U.S. Mission to India seeking Proposals for Indian Women Social Entrepreneurs Network.
The Public Affairs Section of the U.S. Consulate General in Chennai (PAS Chennai) is seeking proposals for its project entitled "Indian Women Social Entrepreneurs Network (IWSEN)".
Objectives
Enhance the operating environment and networking capacity of women social entrepreneurs in India with attention to replicating and scaling, as evidenced by a pre and post-project survey.
Guide the participants to form a pan-India network of women social entrepreneurs founded on practical knowledge and information sharing, as evidenced by the establishment of IWSEN.
Use the IWSEN platform to successfully advocate for support and funding for women-led social enterprise, leading to their economic and social empowerment and at the same time positively impacting their communities.

This project will invite 40 women social entrepreneurs from India and provide them with tools through which these change-makers' vision and goals are affirmed, supported, promoted, and propelled to the next level.

The project will highlight the benefit of creating networks of support, knowledge, and resource sharing through localized frameworks, rather than just scaling single business ventures.

A major goal of the project is the creation of the Indian Women Social Entrepreneurs Network (IWSEN), which will be designed, executed, and launched with the collective inputs of the 40 participants.

The participants will receive practical training to scale their business enterprise through this project and will become founding members and master trainers for future members of IWSEN.

IWSEN will also serve as a platform to trigger social and cultural change in how women are viewed by providing increased economic empowerment and financial independence to them.

Where appropriate, the grantee will highlight best practices from the United States and emphasize the benefits to the U.S. economy from the development of this network.

Funding Information
Estimated Total Program Funding: $60,000
Award Ceiling: $60,000
Award Floor: $55,000

Eligibility Criteria

Eligibility is open to all non-profit, non-governmental organizations. Individuals are not eligible for an award under this Notice of Funding Opportunity (NOFO).

Organizations may sub-contract with other entities, but only one, non-profit, non-governmental entity can be the prime recipient of the award. When sub-contracting with other entities, the responsibilities of each entity must be clearly defined in the proposal. Cost-sharing or matching is required for this funding opportunity.

Pre-award costs are not an allowable expense for this funding opportunity.

How to Apply

All application materials must be submitted electronically via the given website. See links below.

Apply by 31st July.

For more information and application details, see; US Mission to India Grants for Indian Women Social Entrepreneurs

Scholarships for Study in Africa » Scholarships for African Students » Undergraduate Scholarships » African Women Scholarships & Grants » Developing Countries Scholarships » Erasmus Mundus Scholarships for Developing Countries » Fellowship Programs » Funding Grants for NGOs » Government Scholarships » LLM Scholarships » MBA Scholarships » PhD and Masters by Research Scholarships » Public Health Scholarships - MPH Scholarships » Refugees Scholarships » Research Grants » Scholarships and Grants

Scholarships in Australia » Scholarships in Austria » Scholarships in Belgium » Scholarships in Canada » Scholarships in Germany » Scholarships in Italy » Scholarships in Japan » Scholarships in Korea » Scholarships in Netherlands » Scholarships in Switzerland » Scholarships in UK » Scholarships in USA

What is an Operating System? » Computer Shortcut Keys and their Functions » Keyboard Function Keys

Short Stories for Kids - Moral Stories – English Short Stories for Children - Moral Stories for Kids - Stories for Kids - Funny Story for Kids - Scary Stories for Kids - Really Funny Short Stories - Bedtime Stories Proverb Stories Powerful Motivational Quotes for Students » Success Quotes » English Short Stories for Kids

Cabin Crew Jobs & Career Advice » Secretary Job Description » Receptionist Job Description » Top 100 Interview Questions and Answers » How to Prepare for an Interview » How to Write a CV » How to Choose a Career » Computer Shortcut Keys and their Functions