US Embassy PEPFAR Uganda Grants for NGOs to Combat HIV and AIDS
US Embassy PEPFAR Uganda Grants for NGOs to Combat HIV and AIDS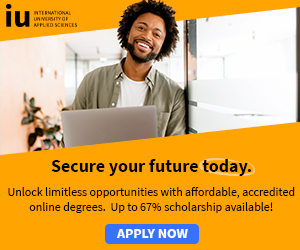 US Embassy PEPFAR Uganda Grants for NGOs to Combat HIV and AIDS
U.S. Embassy, Kampala PEPFAR Uganda Small Grants Office has announced that funding is available through its Community Grants to Combat HIV/AIDS Program.
PEPFAR Uganda invites proposals for projects that do one or more of the following:
Promote HIV/AIDS prevention
Address stigma, discrimination and/or gender-based violence (GBV)
Promote capacity building
Strengthen democracy and governance related to the national HIV response
Promote care and treatment, and adherence to treatment to the beneficiaries.

Beneficiaries

Targeted beneficiaries of the PEPFAR Uganda Community Grants to Combat HIV/AIDS for this proposal include the following:
Adolescents Girls and Young Women (AGYW)
Faith-Based Communities
Key Populations (KPs)
Men and Young Males
Orphans and Vulnerable Children (OVCs)
People Living with HIV (PLHIV)
People with Disabilities

Award Information

Award Amounts: Grant Agreements can be between $4,000 and $15,000 USD (Budget should be submitted in Ugandan shillings and is calculated on the daily exchange rate if awarded.)

Project Performance Period: Project must be completed in 12 months.

Types of projects that will be prioritized:
Providing job skills training for women and girls living with HIV.
Adolescent-friendly sexual education and prevention activities, campaigns and workshops outside of the school day; ensure linkage to treatment, support disclosure, adherence and viral suppression among children and adolescents living with HIV through family counseling and peer groups; youth camps that promote prevention.
Religious leader training programs focused on HIV/AIDS and those that counter false claims made by faith healers and build inter-faith networks to support people living with HIV/AIDS.
Enrolling and retaining HIV positive KP members in HIV care and treatment and other health services towards the mobile counseling and testing, drop-in centers, "hotspots," and households); promoting an inclusive community in view of the legal environment around KP programming; helping KPs know their legal rights and enabling them to advocate for basic human rights, building capacity within civil society organizations to combat LGBTQ stigma and discrimination.
Developing education and cultural programs for HIV prevention and awareness, including for key populations (PLHIV, MSM, PWID and prisoners).
Projects targeting males which may include health education, targeted and index HIV testing and counseling, couples counseling, safer sexual practices, risk reduction counseling, family planning and linking HIV negative male partners to the VMMC programs, education programs to reduce incidence of GBV.
Evidence-based programs in positive parenting, positive gender norms training, and adherence support groups; provide education support to ensure retention, transition and completion targeting highly vulnerable adolescent girls (both HIV infected and affected) at-risk of dropping out of school; provide targeted assistance to children and caregivers that have been victims of GBV including identification and notification of GBV cases, linkage to health and psychosocial services, and follow-up through the legal redress process counselling and sensitization to disclosing HIV status.
Developing networks of PLHIV to increase retention in care, and offering access to mental health services to reduce the risk of developing mood, anxiety, depression and cognitive disorders.
Approaches to improve PWD awareness, access and use of HIV/AIDS prevention, care and treatment services; inclusion in policy dialogue and decision making.
Use of technology and social media (WhatsApp, Facebook, Twitter, etc.) to target youth;
HIV/AIDS education, providers' map of facilities for testing and treatment; creating internet hubs to attract beneficiaries.
Training for local press to effectively cover HIV/AIDS.
Projects outside of Kampala and Wakiso are particularly encouraged to apply.

Activities

Small Grant activities should:
Be unique, innovative and be able to clearly show impact and effectiveness.
Improve basic conditions at the local, community or village.
Provide services directly to the community or improve access or referrals to health facilities and services.
Benefit a substantial number of people in the community.
Be within the means of the local community to operate and maintain.
Be conducted by a Ugandan group. Community-based organizations, faith-based organizations and groups of people living with HIV or AIDS are encouraged to apply.
Be focused on long-term community impact and the project must be able to continue on its own or with help from the community when the grant is completed.
Be able to measure the results of the project (for example, be able to count children or patients served; number of volunteers trained; number of people reached during a campaign.)
Monitoring and evaluation is a key requirement.

Eligible Applicants
The PEPFAR Small Grants Office welcomes applications from registered non-profit Ugandan organizations such as Community Based Organizations (CBO), Faith Based Organizations (FBO), or Non-Governmental Organizations (NGO).
Organizations selected for funding area required to have a direct impact in their local community and have community support in the form of funding, labor and/or other services.
Selected organizations must be able to establish clear performance goals, indicators and timely project deliverables that can be externally verified.

Funded organizations are also required to monitor, measure and report results achieved in accordance with PEPFAR's reporting requirements.

Once the grant is over, the organization must be able to continue on its own or with other funding from the community and/or other donors.
For-profit, commercial or unregistered entities are not eligible to apply.

How to Apply

All application materials must be submitted via email at the address given on the website.

Apply by 30th August.

For more information and application details, see; US Embassy PEPFAR Uganda Grants for NGOs to Combat HIV and AIDS

Scholarships for Study in Africa » Scholarships for African Students » Undergraduate Scholarships » African Women Scholarships & Grants » Developing Countries Scholarships » Erasmus Mundus Scholarships for Developing Countries » Fellowship Programs » Funding Grants for NGOs » Government Scholarships » LLM Scholarships » MBA Scholarships » PhD and Masters by Research Scholarships » Public Health Scholarships - MPH Scholarships » Refugees Scholarships » Research Grants » Scholarships and Grants

Scholarships in Australia » Scholarships in Austria » Scholarships in Belgium » Scholarships in Canada » Scholarships in Germany » Scholarships in Italy » Scholarships in Japan » Scholarships in Korea » Scholarships in Netherlands » Scholarships in Switzerland » Scholarships in UK » Scholarships in USA

What is an Operating System? » Computer Shortcut Keys and their Functions » Keyboard Function Keys

Short Stories for Kids - Moral Stories – English Short Stories for Children - Moral Stories for Kids - Stories for Kids - Funny Story for Kids - Scary Stories for Kids - Really Funny Short Stories - Bedtime Stories Proverb Stories Powerful Motivational Quotes for Students » Success Quotes » English Short Stories for Kids

Cabin Crew Jobs & Career Advice » Secretary Job Description » Receptionist Job Description » Top 100 Interview Questions and Answers » How to Prepare for an Interview » How to Write a CV » How to Choose a Career » Computer Shortcut Keys and their Functions