US Community College Scholarships for Bangladesh
US Community College Scholarships for Bangladesh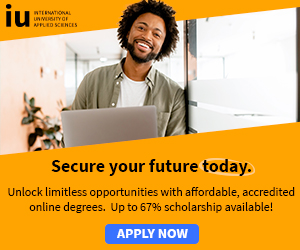 US Community College Scholarships for Bangladesh
Community College Initiative Program - Bangladesh. The American Center at the U.S. Embassy Dhaka is pleased to announce the call for applications for the Community College Initiative (CCI) Program.
The CCI Program provides participants from Bangladesh and other selected countries opportunities to study at community colleges in the United States to build mutual understanding through a non-degree program of academic, vocational, and cultural studies.
It is an intensive program intended to provide student leaders with a deeper understanding of the United States, while simultaneously enhancing their leadership skills.
Students who have completed their higher secondary education and have enrolled in the university will spend one academic year in the United States enrolled full-time at an American community college.
The program next year will provide academic instruction at community colleges throughout the U.S. in the fields of applied engineering, agriculture, business management and administration, early childhood education, information technology, media, public safety, and tourism and hospitality management.
Although participants may earn an academic certificate in their field of study and gain first-hand practical experience through internships in their field of study, this is not a degree program. Students will earn full credits for two semesters.
In addition to receiving academic course work, participants will have opportunities to develop leadership skills, build English language proficiency, and learn about American society and culture, including community service and social responsibility.
After completing the program, participants will return to their home countries with new skills to help them contribute to the economic growth and development of their countries.
Successful applicants will have a proven record of a high level of motivation to succeed in the program, exemplary academic achievement, will have completed their HSC or A-levels, and will be enrolled in a course of undergraduate study.
Eligibility Criteria
To be eligible to apply for the CCI program, interested candidates must:
Be Bangladeshi citizens and not dual citizens or permanent residents of the United States or any other country;
Be at least 18 years old;
Have a valid passport;
Have completed their HSC degree / A-levels or be currently enrolled as first year university students;
Be able to receive a U.S. J-1 visa and meet the program conditions to maintain that status;
Be proficient in written and spoken English language, and able to obtain a minimum iBT TOEFL score of 65-71 or an IELTS score of 6.0.

If you already have a TOEFL or IELTS score, please submit it with your application.

Please note that having an English test score in advance of the application is an advantage for the selection procedure, but not a requirement.
Have at least a B+ average, without any failing grades;
Be willing and able to accurately represent Bangladeshi culture in American institutions and communities;
Be committed to returning to Bangladesh upon completion of the program and satisfying the J-visa two-year residency requirement;
Have demonstrated leadership skills;
Have limited or no prior study or travel experience in the United States
Be willing and able to fully participate in an intensive academic program, community service, and educational travel;
Be comfortable with campus life, prepared to share living accommodations, and able to make adjustments to cultural and social practices different from those of their home country;
Be mature, responsible, independent, confident, open-minded, tolerant, thoughtful and inquisitive; and
Be able to begin the academic exchange program in the United States.

Apply by 7th January.

For more information and application details, see; US Community College Scholarships for Bangladesh

List of All Current Scholarships for International Students - Updated Daily - Apply Today! Click Here!

Scholarships for Study in Africa » Scholarships for African Students » Undergraduate Scholarships » African Women Scholarships & Grants » Developing Countries Scholarships » Engineering Scholarships » Erasmus Mundus Scholarships for Developing Countries » Fellowship Programs » Funding Grants for NGOs » Government Scholarships » LLM Scholarships » MBA Scholarships » PhD and Masters by Research Scholarships » Public Health Scholarships - MPH Scholarships » Refugees Scholarships » Research Grants » Scholarships and Grants

Scholarships in Australia » Scholarships in Austria » Scholarships in Belgium » Scholarships in Canada » Scholarships in Germany » Scholarships in Ireland » Scholarships in Italy » Scholarships in Japan » Scholarships in Korea » Scholarships in Netherlands » Scholarships in Switzerland » Scholarships in UK » Scholarships in USA

Funding Agencies for Grants - Search Funding Agencies for Grants? - NGO Funding Agencies - Fill Out a Simple Grant Form? - NGO Grant Funding Agencies

List of All Current Scholarships for International Students - Updated Daily - Apply Today! Click Here!

Volunteer in Kenya - Medical Volunteer Kenya - Volunteer in Orphanages in Kenya

What is an Operating System? » Computer Shortcut Keys and their Functions » Keyboard Function Keys

Short Stories for Kids - Moral Stories – English Short Stories for Children - Moral Stories for Kids - Stories for Kids - Funny Story for Kids - Scary Stories for Kids - Really Funny Short Stories - Bedtime Stories Proverb Stories Powerful Motivational Quotes for Students » Success Quotes » English Short Stories for Kids

Cabin Crew Jobs & Career Advice » Secretary Job Description » Receptionist Job Description » Top 100 Interview Questions and Answers » How to Prepare for an Interview » How to Write a CV » How to Choose a Career » Computer Shortcut Keys and their Functions