UNICEF Innovation Fund for Profit Technology Startups
UNICEF Innovation Fund for Profit Technology Startups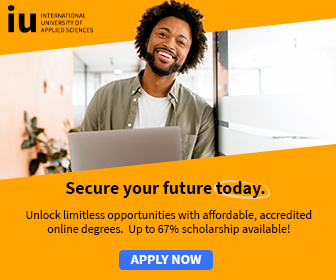 UNICEF Innovation Fund for Profit Technology Startups
The UNICEF Innovation Fund is looking to make up to $100K equity-free investments (in USD and/or cryptocurrency) to provide early stage (seed) financing and mentoring to for-profit technology startups that have the potential to benefit humanity.
Applicants have the opportunity to receive a portion of funding in cryptocurrency (bitcoin or ether) through the recently launched CryptoFund. Given the current global climate and a dramatic shift to a digital world as a result of COVID-19, open-source solutions that address critical needs for society are as important as ever.
UNICEF is looking for:
UNICEF is currently looking to invest in companies developing blockchain-based software solutions. Examples of areas of interest include, but are not limited to:
Finance: Financing enables individual people to participate in and contribute to various ecosystems.
They are seeking solutions that :
Enable people to use, earn, and hold cryptocurrencies
Allow people to access decentralised financial instruments
Explore new models to empower communities to act as their own economic hubs
Make financial systems more transparent.

Connect: Around the world, groups work together to deliver services. Increased transparency and accountability in these processes lead to better results.

They are seeking solutions that:
Allow various groups to work together in a transparent and accountable nature (i.e. supply-chain, contract management, data tracking, etc.)
Enable decentralized deal-making, for example through decentralised marketplaces.

Empower: UNICEF supports the creation of open source software to ultimately enable communities with new tools.

They are interested in solutions that empower local communities to engage with systems in new ways, such as those that:
Explore new ways of making decisions (i.e. using a decentralized method such as DAOS to determine what projects should receive funding) Protect user data collected through solutions through zero knowledge proofs or other mechanisms.
And + The funding is not necessarily limited to the above.

They are interested in companies that use distributed ledger tech in new, groundbreaking, ways that are scalable, and globally applicable. If you are aligned with their general criteria, they want to hear from you.

Eligibility Criteria
You must be registered as a private company in a UNICEF programme country;
You are working on open source technology solutions or willing to be open-source under the following licenses or their equivalent: BSD, GNU, MIT (software), CERN, MIT, TAPR (hardware), or CC-BY (content);
You have an existing prototype of the solution with promising results from initial pilots;
Your solution has the potential to positively impact the lives of children.

Apply by 26th July.

For more information and application details, see; UNICEF Innovation Fund for Profit Technology Startups

Scholarships for Study in Africa » Scholarships for African Students » Undergraduate Scholarships » African Women Scholarships & Grants » Developing Countries Scholarships » Erasmus Mundus Scholarships for Developing Countries » Fellowship Programs » Funding Grants for NGOs » Government Scholarships » LLM Scholarships » MBA Scholarships » PhD and Masters by Research Scholarships » Public Health Scholarships - MPH Scholarships » Refugees Scholarships » Research Grants » Scholarships and Grants

Scholarships in Australia » Scholarships in Austria » Scholarships in Belgium » Scholarships in Canada » Scholarships in Germany » Scholarships in Italy » Scholarships in Japan » Scholarships in Korea » Scholarships in Netherlands » Scholarships in Switzerland » Scholarships in UK » Scholarships in USA

What is an Operating System? » Computer Shortcut Keys and their Functions » Keyboard Function Keys

Short Stories for Kids - Moral Stories – English Short Stories for Children - Moral Stories for Kids - Stories for Kids - Funny Story for Kids - Scary Stories for Kids - Really Funny Short Stories - Bedtime Stories Proverb Stories Powerful Motivational Quotes for Students » Success Quotes » English Short Stories for Kids

Cabin Crew Jobs & Career Advice » Secretary Job Description » Receptionist Job Description » Top 100 Interview Questions and Answers » How to Prepare for an Interview » How to Write a CV » How to Choose a Career » Computer Shortcut Keys and their Functions