UNESCO Journalism Education in Africa Grants

UNESCO Journalism Education in Africa Grants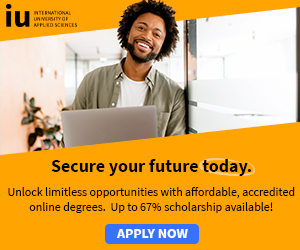 UNESCO Journalism Education in Africa Grants
The United Nations Educational, Scientific and Cultural Organization (UNESCO) seeks to build peace through international cooperation in Education, the Sciences and Culture.
UNESCO's programmes contribute to the achievement of the Sustainable Development Goals in Agenda 2030 adopted by the UN General Assembly in 2015.
This Call for Partnerships (CFP) for Implementation Partners relates to the UNESCO project: "UNESCO Global initiative for excellence in journalism education". (The project is supported by Google News Initiative).
UNESCO Journalism Education in Africa Grants - Objectives
They are looking for a not for profit entity specialized in media development and/or journalism education (e.g., NGOs, media associations, media development agencies, foundations, academic institutions, noncommercial media institutions) with ability to implement the project efficiently and effectively. Using networks of journalism schools and building upon UNESCO's previous experience, the partner entity will firstly coordinate, reflect and co-construct with local partners the essential criteria of what should be "excellence" in journalism education on the continent to produce learning materials; and secondly, the partner will manage small grants.
Throughout a series of consultations across Africa, the partner will help build the capacity of African journalism educators by establishing, defining, and implementing the local definition of excellence in their institutions.

Funding Information - UNESCO Journalism Education in Africa Grants
UNESCO contribution: Excluding grants, the cost of proposed activities shall not exceed USD 62,000.

The total amount dedicated to the ten small grants is USD 160,000, corresponding to USD 16,000 per grantee. Such grant funds may only be spent on the activities to be defined in the corresponding Implementation Partners Agreement.

Eligibility Criteria - UNESCO Journalism Education in Africa Grants
A UNESCO Implementation Partner is an entity with a not-for-profit status to which UNESCO has entrusted partially or fully the implementation of programmes or projects specified in a signed document, along with the assumption of full responsibility and accountability for the effective use of resources and the delivery of outputs as set forth in such a document.

Legal Status: The organization must be registered as a not-for-profit entity that has been active for at least two years.

Capacity:

All applicants must:
Be a credible interlocutor in regard to journalism education in Africa;
Be able to make at least a 5% minimal financial or in-kind contribution for the implementation and evaluation of the proposed contract;
Have the capacity to manage the volume of funds and to implement the agreed- upon activities in an efficient and effective manner;
Have a sound financial status;
Have the capacity to ensure planning, monitoring, and evaluation activities
Prove their capacity to operate across all the five sub-regions of Africa (Central Africa, Eastern Africa, Northern Africa, Southern Africa and West Africa);
Display basic managerial and record-keeping competencies (including project management and oversight procedures), as well as a commitment to defend and respect human rights, freedom of expression and gender equality;
Be impartial and fair in the selection and management of sub-grantees (10 successful journalism schools). UNESCO will be involved in the selection process;
Assign a staff member to lead the implementation of the project and serve as focal point for UNESCO.

Individuals, for-profit organizations and unincorporated associations or networks are not eligible Despite the COVID-19 context and the possible communication facilities 'at distance', UNESCO will privilege the partners aiming at implementing the activities by a minimum on-site physical presence.

For more information and application details, see; UNESCO Journalism Education in Africa Grants

List of All Current Scholarships for International Students - Updated Daily - Apply Today! Click Here!

Scholarships for Study in Africa » Scholarships for African Students » Undergraduate Scholarships » African Women Scholarships & Grants » Developing Countries Scholarships » Engineering Scholarships » Erasmus Mundus Scholarships for Developing Countries » Fellowship Programs » Funding Grants for NGOs » Government Scholarships » LLM Scholarships » MBA Scholarships » PhD and Masters by Research Scholarships » Public Health Scholarships - MPH Scholarships » Refugees Scholarships » Research Grants » Scholarships and Grants

Scholarships in Australia » Scholarships in Austria » Scholarships in Belgium » Scholarships in Canada » Scholarships in Germany » Scholarships in Ireland » Scholarships in Italy » Scholarships in Japan » Scholarships in Korea » Scholarships in Netherlands » Scholarships in Switzerland » Scholarships in UK » Scholarships in USA

Funding Agencies for Grants - Search Funding Agencies for Grants? - NGO Funding Agencies - Fill Out a Simple Grant Form? - NGO Grant Funding Agencies

List of All Current Scholarships for International Students - Updated Daily - Apply Today! Click Here!

Volunteer in Kenya - Medical Volunteer Kenya - Volunteer in Orphanages in Kenya

What is an Operating System? » Computer Shortcut Keys and their Functions » Keyboard Function Keys

Short Stories for Kids - Moral Stories – English Short Stories for Children - Moral Stories for Kids - Stories for Kids - Funny Story for Kids - Scary Stories for Kids - Really Funny Short Stories - Bedtime Stories Proverb Stories Powerful Motivational Quotes for Students » Success Quotes » English Short Stories for Kids

Cabin Crew Jobs & Career Advice » Secretary Job Description » Receptionist Job Description » Top 100 Interview Questions and Answers » How to Prepare for an Interview » How to Write a CV » How to Choose a Career » Computer Shortcut Keys and their Functions