UNESCO-APCEIU Youth Leadership Workshop Scholarships

UNESCO-APCEIU Youth Leadership Workshop Scholarships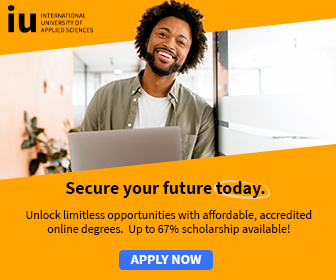 UNESCO-APCEIU Youth Leadership Workshop Scholarships
In 2022, the Asia-Pacific Centre of Education for International Understanding (APCEIU) holds its 8th Youth Leadership Workshop on GCED, inviting young educators and education activists advocating global citizenship through education. Held annually since 2015, the Workshop has trained over 350 young leaders around the world in various focus areas, including critical media literacy, human rights, advocacy and youth empowerment, under the main theme of Global Citizenship Education (GCED).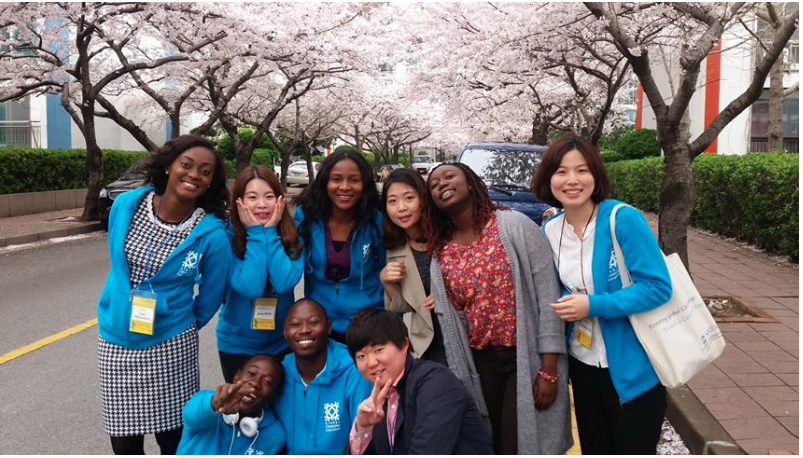 Having experienced the global crisis over two years, we have witnessed the rapid changes in education voluntarily or forcibly.
The shift away from the traditional classroom has brought new opportunities as well as challenges, which includes the creation of new platforms for learning, adoption of innovative methods, and the highlighted importance of informal and non-formal learning.
Amid this transition, young people strive to continue learning and adopt innovations in learning, either as learners, practitioners, and advocates.
This year, the Workshop aims to provide a venue for young education advocates for knowledge & experience sharing on innovative approaches to GCED in the changing learning environment. In the Workshop,participants are expected to bring their own experiences on fostering global citizenship in digital learning environment or challenging situations and seek effective and innovative ways to bolster such efforts. Together with APCEIU, GCED Youth Network will co-organize the Workshop, and international experts and resource persons on GCED willshare their expertise with the participants throughout the Workshop.
And most importantly, each participant is required to bring their own experience and wisdom to share.
Workshop Components
18 April (Mon): Workshop Orientation
19 – 24 April : (Self-paced) Pre-Workshop Study
25 – 29 April : Online LIVE Workshop on Learn for Better: Innovative Approaches to GCED * After the Workshop, a Grant Competition will be opened for the graduates.

Grants of up to maximum $1,000 and mentorship opportunity will be awarded to the selected winners! (Mentorship: May – June (1 month) & Project Implementation: June- November 2022)* *Exclusively for the selected winners only.

Participants
50 youth leaders actively engaged in GCED
Participants Selection Criteria

Applicants should meet the following requirements:

1. Born between 1994 and 2003.

2. Citizens of the Official Development Aid (ODA) recipient countries .

(*Applicants only from Official Development Aid (ODA) recipient countries are eligible for the application. Refer to the Annex for the list.)

3. Minimum 2 years of active experience in youth activities

4. Completion of the e-learning course titled "GCED for Youth" on GCED Online Campus (www.gcedonlinecampus.org) before the application deadline

*Course Certificate must be attached in the applicaton.

5. Proficiency in spoken and written English

Benefits

a. Intensive & interactive 2-week Online workshop with experts

b. Networking with youth leaders around the world

c. Invitation to APCEIU's international youth & educators' network

d. WIN A MENTORSHIP & GRANT opportunity!

Selection Process:

1. Notification of selection will be sent by 11 April 2022 via email. (No additional individual contacts shall be made other than sending a notification email.)

2. All selected participants must register by 14 April 2022 at the latest.

For more information and application details, see; UNESCO-APCEIU Youth Leadership Workshop Scholarships

Scholarships for Study in Africa » Scholarships for African Students » Undergraduate Scholarships » African Women Scholarships & Grants » Developing Countries Scholarships » Erasmus Mundus Scholarships for Developing Countries » Fellowship Programs » Funding Grants for NGOs » Government Scholarships » LLM Scholarships » MBA Scholarships » PhD and Masters by Research Scholarships » Public Health Scholarships - MPH Scholarships » Refugees Scholarships » Research Grants » Scholarships and Grants

Scholarships in Australia » Scholarships in Austria » Scholarships in Belgium » Scholarships in Canada » Scholarships in Germany » Scholarships in Italy » Scholarships in Japan » Scholarships in Korea » Scholarships in Netherlands » Scholarships in Switzerland » Scholarships in UK » Scholarships in USA

What is an Operating System? » Computer Shortcut Keys and their Functions » Keyboard Function Keys

Short Stories for Kids - Moral Stories – English Short Stories for Children - Moral Stories for Kids - Stories for Kids - Funny Story for Kids - Scary Stories for Kids - Really Funny Short Stories - Bedtime Stories Proverb Stories Powerful Motivational Quotes for Students » Success Quotes » English Short Stories for Kids

Cabin Crew Jobs & Career Advice » Secretary Job Description » Receptionist Job Description » Top 100 Interview Questions and Answers » How to Prepare for an Interview » How to Write a CV » How to Choose a Career » Computer Shortcut Keys and their Functions