Thomson Reuters Foundation Health Reporting Funded Training Workshops
Thomson Reuters Foundation Health Reporting Funded Training Workshops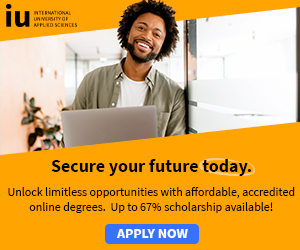 Thomson Reuters Foundation Health Reporting Funded Training Workshops
Thomson Reuters Foundation is organizing a two-week online training workshop aimed at providing journalists With the skills and information needed to better understand the most important health issues and how to cover them.
The training workshop will focus on advanced breast cancer and sickle cell anemia, as well as the effects of the spread of Covid-19 disease on health care systems in the region.
The workshop, held under the auspices of Novartis, will strive to connect journalists with experts and enable them to communicate with their peers from across the Arab world.
The course will include a mixture of interactive electronic sessions, meetings with experts and specialists, discussions, practical exercises and simulations, with the aim of gaining an enjoyable work experience.
The content includes investigative techniques, journalistic interviews and news gathering, and how to choose the different angles of press reports.
The workshop will cover the challenges journalists face covering public health topics, including ethical considerations when conducting interviews with at-risk people and covering sensitive issues.
Journalists will also learn how to detect and avoid the transmission of misleading information.
They see the latest progress and research conducted to uncover new treatments for the most common diseases. And on ways to simplify scientific terms and put data in the correct context.
Journalists are expected to write high-impact topics that rely on fact-based evidence and impartial analysis. These topics will be published through the media platforms in which they work.
In the first week, the group will participate daily in a 90-minute live video session with trainers and / or expert speakers to ask questions, exchange ideas and learn and practice new skills.
Participants are to be given practical exercises after the session at the end of each day.
An exclusive closed forum will be established to hold ongoing discussions on lessons learned, exchange of advice and interaction among group members.
In the second week of the program, journalists will have daily access to trainers to guide them on writing their topics.
Program Schedule
7-11 June
Daily 90-minute daily video sessions with trainers, including experts, interactive sessions, exercises, and discussions
Communicate with trainers daily for one hour to ask questions, obtain answers, additional instructions, practical exercises, and short daily activities

14-18 June
Daily one-hour counseling sessions with trainers
In total, participants should allocate 4 hours of work per day in the first week (7-11 June) and approximately two hours per day for the second week (14-18 June)

Eligibility Criteria
Applicants must be full-time journalists or freelancers in media organizations whose headquarters are in Egypt, Jordan, Lebanon, Bahrain, Kuwait, Oman, Qatar, Saudi Arabia or the United Arab Emirates.
They must have at least two years of professional experience and be specialized in covering health news or interested in covering this sector.
Applicants must access the Internet at a speed of at least 1 Mbps.

Apply by 28th May.

For more information and application details, see; Thomson Reuters Foundation Health Reporting Funded Training Workshops

Scholarships for Study in Africa » Scholarships for African Students » Undergraduate Scholarships » African Women Scholarships & Grants » Developing Countries Scholarships » Erasmus Mundus Scholarships for Developing Countries » Fellowship Programs » Funding Grants for NGOs » Government Scholarships » LLM Scholarships » MBA Scholarships » PhD and Masters by Research Scholarships » Public Health Scholarships - MPH Scholarships » Refugees Scholarships » Research Grants » Scholarships and Grants

Scholarships in Australia » Scholarships in Austria » Scholarships in Belgium » Scholarships in Canada » Scholarships in Germany » Scholarships in Italy » Scholarships in Japan » Scholarships in Korea » Scholarships in Netherlands » Scholarships in Switzerland » Scholarships in UK » Scholarships in USA

What is an Operating System? » Computer Shortcut Keys and their Functions » Keyboard Function Keys

Short Stories for Kids - Moral Stories – English Short Stories for Children - Moral Stories for Kids - Stories for Kids - Funny Story for Kids - Scary Stories for Kids - Really Funny Short Stories - Bedtime Stories Proverb Stories Powerful Motivational Quotes for Students » Success Quotes » English Short Stories for Kids

Cabin Crew Jobs & Career Advice » Secretary Job Description » Receptionist Job Description » Top 100 Interview Questions and Answers » How to Prepare for an Interview » How to Write a CV » How to Choose a Career » Computer Shortcut Keys and their Functions