TU Delft Sub-Saharan Africa Scholarships

TU Delft Sub-Saharan Africa Scholarships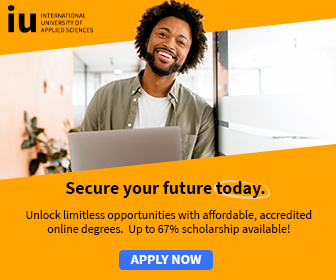 TU Delft Sub-Saharan Africa Scholarships
These scholarships give talented, motivated and broadly interested students from Sub-Saharan Africa the opportunity to study at the Delft University of Technology.
The TU Delft | Global Initiative aims to support capacity building in the Global South and to advance future leadership focusing on sustainable global development. The UN Sustainable Development Goals are a guiding principle for the TU Delft.
For the 2022-2023 academic year, TU Delft | Global Initiative offers four Sub-Saharan Africa Excellence Scholarships for a two-year MSc programme. From the students we expect that they are willing to act as our ambassadors during their studies and after graduation.
Citizenship Eligibility for TU Delft Sub-Saharan Africa Scholarships
Angola, Benin, Botswana, Burkina Faso, Burundi, Cameroon, Cape Verde, Central African Republic, Chad, Congo, Democratic Republic of Congo, Côte d'Ivoire, Djibouti, Equatorial Guinea, Eritrea, Eswatini, Ethiopia, Gabon, The Gambia, Ghana, Guinea, Guinea-Bissau, Kenya, Lesotho, Liberia, Madagascar, Malawi, Mali, Mauritania, Mauritius, Mozambique, Namibia, Niger, Nigeria, Rwanda, Sao Tome and Principe, Senegal, Seychelles, Sierra Leone, Somalia, South Africa, South-Sudan, Sudan, Tanzania, Togo, Uganda, Zambia, Zimbabwe.
TU Delft Sub-Saharan Africa Scholarships - Other Eligibility Conditions
Excellent international applicants (conditionally) admitted to one of the 2-year regular TU Delft MSc programmes.
Cumulative grade point average (GPA) of 80 percent or higher of the scale maximum in the bachelor's degree from an accredited university in one of the above mentioned African countries.

Extent of Scholarship - TU Delft Sub-Saharan Africa Scholarships
Full tuition fees for a TU Delft MSc programme based on the statutory fee or institutional rate, according to the registered nationality, AND contribution for the living expenses.
A MSc thesis topic which relates to the Sustainable Development Goals and TU Delft | Global Initiative.
Be our ambassador for Sub-Saharan Africa.

Application Procedure - TU Delft Sub-Saharan Africa Scholarships

1. Check if you're eligible for this scholarship

2. Complete your MSc application

3. Upload the Scholarship Application Form

4. Upload two reference letters (in one PDF document), according to indicated requirement and before the application deadline indicated above

To be considered for a scholarship, upload your reference letters before you submit the application and before the scholarship deadline or have your referee/s send the letter/s before the scholarship deadline.

Reference letters will not be considered if you have already submitted your application or if uploaded/received after the scholarship deadline.

5. Upload the English language certificate

Please note that Non-EU/EFTA students must include their English test with their application (if required).

All documents required for the scholarship must be submitted together with the MSc Application. After submission no additional documents can be uploaded

To be considered for this scholarship you must

• Be admitted to the MSc programme

• Have submitted a complete application before the scholarship deadline

For more information and application details, see; TU Delft Sub-Saharan Africa Scholarships

List of All Current Scholarships for International Students - Updated Daily - Apply Today! Click Here!

Scholarships for Study in Africa » Scholarships for African Students » Undergraduate Scholarships » African Women Scholarships & Grants » Developing Countries Scholarships » Engineering Scholarships » Erasmus Mundus Scholarships for Developing Countries » Fellowship Programs » Funding Grants for NGOs » Government Scholarships » LLM Scholarships » MBA Scholarships » PhD and Masters by Research Scholarships » Public Health Scholarships - MPH Scholarships » Refugees Scholarships » Research Grants » Scholarships and Grants

Scholarships in Australia » Scholarships in Austria » Scholarships in Belgium » Scholarships in Canada » Scholarships in Germany » Scholarships in Ireland » Scholarships in Italy » Scholarships in Japan » Scholarships in Korea » Scholarships in Netherlands » Scholarships in Switzerland » Scholarships in UK » Scholarships in USA

Funding Agencies for Grants - Search Funding Agencies for Grants? - NGO Funding Agencies - Fill Out a Simple Grant Form? - NGO Grant Funding Agencies

List of All Current Scholarships for International Students - Updated Daily - Apply Today! Click Here!

Volunteer in Kenya - Medical Volunteer Kenya - Volunteer in Orphanages in Kenya

What is an Operating System? » Computer Shortcut Keys and their Functions » Keyboard Function Keys

Short Stories for Kids - Moral Stories – English Short Stories for Children - Moral Stories for Kids - Stories for Kids - Funny Story for Kids - Scary Stories for Kids - Really Funny Short Stories - Bedtime Stories Proverb Stories Powerful Motivational Quotes for Students » Success Quotes » English Short Stories for Kids

Cabin Crew Jobs & Career Advice » Secretary Job Description » Receptionist Job Description » Top 100 Interview Questions and Answers » How to Prepare for an Interview » How to Write a CV » How to Choose a Career » Computer Shortcut Keys and their Functions