South Africa Grants for Media Stories on Gender and Covid-19
South Africa Grants for Media Stories on Gender and Covid-19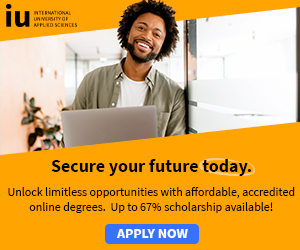 South Africa Grants for Media Stories on Gender and Covid-19
Gender Links (GL) has reopened its call for stories and is calling for media stories that will show the gendered dimensions of the corona virus in Southern Africa.
Focus Areas
GL is looking for stories that focus on gender and the corona virus and its impact in the following areas:
Sexual Reproductive Health and Rights
Adolescent Sexual Reproductive Health and Rights
Safe Abortion
HIV and AIDS
Gender Based Violence
Harmful practices
Sexual Diversity
Economic Justice
Governance
Media
Climate Change

Prize Information

Journalists will receive a $100 honorarium for stories published.

Criteria
Gender balance of sources: For the media to produce coverage that is complete and diverse, it is critical that the news reflects the world as seen through the eyes of women as well as men and other genders.
Agents of change: Journalists can help to change attitudes by portraying women as they really are rather than re-enforcing gender-based stereotypes.
Gender balance is good journalism: Professionalism journalism demands that all voices and perspectives are covered.
Language is value ridden: Language is key, do not use male descriptors to describe all people. Describe the differential impact on all the relevant groups.
Data disaggregation: Breakdown data so that there is a perspective on how the issue affects everyone not just one homogenous group.
Fairness: Ensure that all views are included and treated with equal weight. Challenge stereotypes: Focus on women's views not their appearance or their perceived gender roles such as being wives and mothers.
Accountability: Hold stakeholders accountable for their actions or lack of action.
Research: Thoroughly research your subject, ensure accuracy and clarity. Sift out what is fact and opinion.

Apply by 12th June.

For more information and application details, see; South Africa Grants for Media Stories on Gender and Covid-19

Scholarships for Study in Africa » Scholarships for African Students » Undergraduate Scholarships » African Women Scholarships & Grants » Developing Countries Scholarships » Erasmus Mundus Scholarships for Developing Countries » Fellowship Programs » Funding Grants for NGOs » Government Scholarships » LLM Scholarships » MBA Scholarships » PhD and Masters by Research Scholarships » Public Health Scholarships - MPH Scholarships » Refugees Scholarships » Research Grants » Scholarships and Grants

Scholarships in Australia » Scholarships in Austria » Scholarships in Belgium » Scholarships in Canada » Scholarships in Germany » Scholarships in Italy » Scholarships in Japan » Scholarships in Korea » Scholarships in Netherlands » Scholarships in Switzerland » Scholarships in UK » Scholarships in USA

What is an Operating System? » Computer Shortcut Keys and their Functions » Keyboard Function Keys

Short Stories for Kids - Moral Stories – English Short Stories for Children - Moral Stories for Kids - Stories for Kids - Funny Story for Kids - Scary Stories for Kids - Really Funny Short Stories - Bedtime Stories Proverb Stories Powerful Motivational Quotes for Students » Success Quotes » English Short Stories for Kids

Cabin Crew Jobs & Career Advice » Secretary Job Description » Receptionist Job Description » Top 100 Interview Questions and Answers » How to Prepare for an Interview » How to Write a CV » How to Choose a Career » Computer Shortcut Keys and their Functions