School Enterprise Challenge International Business Project for Schools
School Enterprise Challenge International Business Project for Schools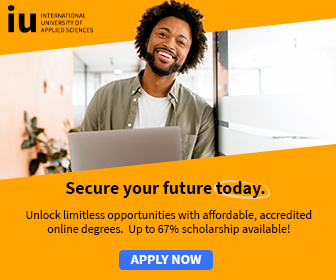 School Enterprise Challenge International Business Project for Schools
Entries are now open for the School Enterprise Challenge an international business programme for schools.
It helps young people all around the world to develop business skills and essential life skills.
The School Enterprise Challenge is an award-winning educational programme that is available to any school around the world through a free, all-inclusive online platform.
Benefits
Benefits for young people: Experiential Learning
Get practical experience running a real business
Develop entrepreneurial skills
Creativity
Analysis
Financial management
Growth mindset
Develop key life skills
Communications
Teamwork
Leadership
Problem solving
Be part of a global movement of young entrepreneurs!

Benefits for Teachers: Experiential Teaching
Get access to a wide variety of teaching materials
Business guides with explanations + activities
Explainer videos
Mini-competitions: ready-made challenges for your students
Learn about business (this has many benefits in your personal life!)
Ability to bring academic subjects to life through real-life examples
Develop new teaching techniques
Boost your CV
Gain recognition and have the chance to win prizes.

Challenges
Here are 4 top tips for teachers taking part in the School Enterprise Challenge:

Tip 1: Get to know the educational materials

They encourage teachers to register their school and familiarise themselves with the content of the educational materials before gathering the team of students. It's always good to know what to expect before you start!

Tip 2: Get support from your colleagues
They recommend having permission from your school management before registering and having at least one other teacher who could support you with running the School Enterprise
Challenge at your school. Involving more teachers makes it easier to manage the programme and adds to the richness of the experience!

Tip 3: Plan your participation

Look at your school calendar, think about when your school holidays and exam periods are, and plan accordingly!

Tip 4: Get up and running quickly
Step 1 (coming up with a Business Idea) and Step 2 (creating a Business Plan) can be done quite quickly.

In fact, many teams complete the first two steps in under two months.
The quicker you complete these first two steps, the sooner you can take on Step 3 (launching and running the business and completing an Annual Report) which is the most fun part of the programme and also the section where the most learning and skills acquisition happens!

Funding Information
There is more than USD $25,000 worth of prizes available for the best entries in the School Enterprise Challenge 2022!

Business Idea

➤ 5x Business Idea: USD $200 each

Business Plan

➤ Top Global Prize: USD $1500

➤ Best Bronze Business Plan: USD $1000

➤ Best Silver Business Plan: USD $1000

➤ Best Gold Business Plan: USD $1000

Business Implementation

➤ Top Global Prize: USD $5000

➤ Best Bronze Annual Report: USD $1500

➤ Best Silver Annual Report: USD $1500

➤ Best Gold Annual Report: USD $1500

Special Category

➤ 3x Sustainable Development Champion: USD $750 each

➤ Special Recognisation (public vote): USD $1000

➤ Headteacher Award: USD $500

➤ Inspirational Teacher Award: USD $500

➤ 5x Transformative Teaching: USD $100 each

➤ Enterprising Student Award: Laptop

➤ 2x Enterprising Student Runner-Up: Camera Each

➤ Graduate of the Year: USD $250 each

Eligibility Criteria
The School Enterprise Challenge is open to all schools from all countries, including: pre-primary schools, primary schools, secondary schools and technical/vocational colleges. Please note that universities are not eligible to take part.
By accepting our terms and conditions and entering into the School Enterprise Challenge you allow Teach A Man To Fish to use any photographs or videos that you have shared with us in our own publications and social media and you confirm that you have consent from the children featured in those photographs/videos and their parents/guardian or the NGO responsible for them (if required by local law) to use those photographs or videos.

For more information and application details, see; School Enterprise Challenge International Business Project for Schools

Scholarships for Study in Africa » Scholarships for African Students » Undergraduate Scholarships » African Women Scholarships & Grants » Developing Countries Scholarships » Erasmus Mundus Scholarships for Developing Countries » Fellowship Programs » Funding Grants for NGOs » Government Scholarships » LLM Scholarships » MBA Scholarships » PhD and Masters by Research Scholarships » Public Health Scholarships - MPH Scholarships » Refugees Scholarships » Research Grants » Scholarships and Grants

Scholarships in Australia » Scholarships in Austria » Scholarships in Belgium » Scholarships in Canada » Scholarships in Germany » Scholarships in Italy » Scholarships in Japan » Scholarships in Korea » Scholarships in Netherlands » Scholarships in Switzerland » Scholarships in UK » Scholarships in USA

What is an Operating System? » Computer Shortcut Keys and their Functions » Keyboard Function Keys

Short Stories for Kids - Moral Stories – English Short Stories for Children - Moral Stories for Kids - Stories for Kids - Funny Story for Kids - Scary Stories for Kids - Really Funny Short Stories - Bedtime Stories Proverb Stories Powerful Motivational Quotes for Students » Success Quotes » English Short Stories for Kids

Cabin Crew Jobs & Career Advice » Secretary Job Description » Receptionist Job Description » Top 100 Interview Questions and Answers » How to Prepare for an Interview » How to Write a CV » How to Choose a Career » Computer Shortcut Keys and their Functions