SEARCA Seed Fund for Research and Training Grants
SEARCA Seed Fund for Research and Training Grants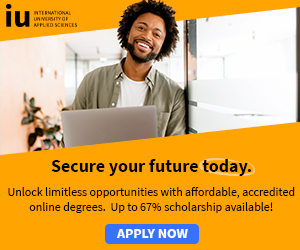 SEARCA Seed Fund for Research and Training Grants
The Southeast Asian Regional Center for Graduate Study and Research in Agriculture (SEARCA) is seeking applications for its Seed Fund for Research and Training (SFRT).
Objectives
SFRT aims to provide start-up funds to researchers and scientists who can make significant contributions to the development of the region but lack the funds to carry out their projects.
It intends to build capacities of researchers to develop research proposals and conduct the research, mindful of inherent technical, financial, and administrative responsibilities of such an undertaking.
It seeks to expand SEARCA's reach in terms of research, capacity building, and contribution to the body of knowledge on ISARD in the region.

Funding Information

A grant of up to $15,000 shall be awarded as seed fund for research/training.

Eligibility Criteria
The proponent should be a Southeast Asian national who is a graduate of at least a four-year degree course, with limited research/training start-up funds.

Priority in terms of number of slots will be given to the following:
SEARCA Graduate Scholarship Alumni
Faculty and Staff of members of the University Consortium
Faculty and staff of universities under SEARCA's Institutional Development Assistance Program
SEARCA network who are regular employees of development organizations, academic institutions, and government agencies of any of the SEA countries may likewise be considered. Previous grantees may re-apply provided that their last SFRT grant has not been within the preceding two years.

Project Eligibility
The proposed project should be aligned with Inclusive and Sustainable Agricultural and Rural Development (ISARD), the overarching theme of SEARCA's 10th Five Year Plan (FY 2014/2015 – 2018/2019), along at least one of the following elements:

Social Inclusion in Agricultural and Rural Development
Participation of poor and vulnerable sectors of rural societies in food and agricultural value chains and agribusiness commodity systems
Food and nutrition security for poor and vulnerable sectors of rural societies; and
Productivity-enhancing innovations and modern technologies

Sustainable Agriculture and Rural Development
Natural resource management
Climate change mitigation and adaptation in agricultural and rural development; and
Resilience of agricultural systems to climate impacts

Regional and Sub-regional Cooperation
Sub-regional cooperation in trade and investments; and
Regional market, trade and economic integration.

Institutions and Governance
Government policies, institutions and governance mechanisms and reforms for ISARD

How to Apply

Applicants can apply online.

Apply by 1st August.

For more information and application details, see; SEARCA Seed Fund for Research and Training Grants

Scholarships for Study in Africa » Scholarships for African Students » Undergraduate Scholarships » African Women Scholarships & Grants » Developing Countries Scholarships » Erasmus Mundus Scholarships for Developing Countries » Fellowship Programs » Funding Grants for NGOs » Government Scholarships » LLM Scholarships » MBA Scholarships » PhD and Masters by Research Scholarships » Public Health Scholarships - MPH Scholarships » Refugees Scholarships » Research Grants » Scholarships and Grants

Scholarships in Australia » Scholarships in Austria » Scholarships in Belgium » Scholarships in Canada » Scholarships in Germany » Scholarships in Italy » Scholarships in Japan » Scholarships in Korea » Scholarships in Netherlands » Scholarships in Switzerland » Scholarships in UK » Scholarships in USA

What is an Operating System? » Computer Shortcut Keys and their Functions » Keyboard Function Keys

Short Stories for Kids - Moral Stories – English Short Stories for Children - Moral Stories for Kids - Stories for Kids - Funny Story for Kids - Scary Stories for Kids - Really Funny Short Stories - Bedtime Stories Proverb Stories Powerful Motivational Quotes for Students » Success Quotes » English Short Stories for Kids

Cabin Crew Jobs & Career Advice » Secretary Job Description » Receptionist Job Description » Top 100 Interview Questions and Answers » How to Prepare for an Interview » How to Write a CV » How to Choose a Career » Computer Shortcut Keys and their Functions