SANTAM Grants for Women Entrepreneurs in South Africa
SANTAM Grants for Women Entrepreneurs in South Africa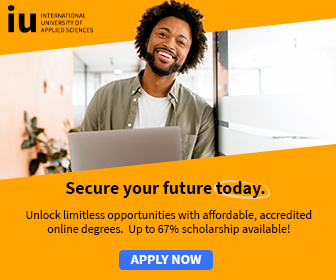 SANTAM Grants for Women Entrepreneurs in South Africa
Applications are now open for the annual Santam Women of the Future Awards in partnership with FAIRLADY and TRUELOVE.
SANTAM is looking for the best women entrepreneurs in South Africa, so if you've just started a new business, or you've been running your own business for a while, they want to hear from you!
Winning one of the three SANTAM Women of the Future Awards is a gamechanger.
Not only do you get mentorship from the judge of your choice, but your business also gets enormous publicity from FAIRLADY and TRUELOVE, and from the fabulous (and renowned!) award ceremony.
Categories
The SANTAM Woman of the Future Title
Is awarded to an entrepreneur aged 30 or older whose business is older than 1000 days and who is on her way to creating an empire.
The SANTAM Rising Star Title
Is awarded to an entrepreneur between 16 and 30 years old and still within her first 1000 days, but whose business, judges believe, will flourish way beyond them.
The SANTAM Social Entrepreneur Title
Is awarded to an entrepreneur making a real difference in her community. Aged 30 or older, her business has survived the first 1000 days.

Prize Information

SANTAM Woman of the Future, Rising Star & Social Entrepreneur:
R80 000 in prize money to the SANTAM Woman of the Future
R50 000 each to the SANTAM Rising Star and SANTAM Social Entrepreneur
An hour's invaluable mentorship with one of judges
A PR package worth R10 000 from Lulalend
A luxurious beauty hamper worth R5 000 from Estée Lauder
Business printing worth R5 000 from Lithotech
A course worth R17 000 from GIBS
A Samsonite Zala 2.0 Bailhandle worth R3 699
A ladies watch worth R1 095 from MISSGUIDED
A media training course.

Eligibility Criteria
The entrant must be a female resident of South Africa.
The entrant is to supply her full name, contact details (including email) and date of birth.
The entrant must upload a recent photograph of herself.
The entrant must answer the questions relating to her business.
Entrepreneurs who were finalists in the previous years competitions and who have already been featured in the monthly FAIRLADY and TRUELOVE 'Entrepreneurs' articles are eligible to enter.
A copy of your financial statements will be required if you are selected as a finalist. If chosen as a finalist, the entrant must make herself available for the awards ceremony in Johannesburg.

Flights will be provided for entrants not residing in Johannesburg. Staff members of Media24, the sponsors and their immediate family members may not enter.

Apply by 30th June.

For more information and application details, see; SANTAM Grants for Women Entrepreneurs in South Africa

Scholarships for Study in Africa » Scholarships for African Students » Undergraduate Scholarships » African Women Scholarships & Grants » Developing Countries Scholarships » Erasmus Mundus Scholarships for Developing Countries » Fellowship Programs » Funding Grants for NGOs » Government Scholarships » LLM Scholarships » MBA Scholarships » PhD and Masters by Research Scholarships » Public Health Scholarships - MPH Scholarships » Refugees Scholarships » Research Grants » Scholarships and Grants

Scholarships in Australia » Scholarships in Austria » Scholarships in Belgium » Scholarships in Canada » Scholarships in Germany » Scholarships in Italy » Scholarships in Japan » Scholarships in Korea » Scholarships in Netherlands » Scholarships in Switzerland » Scholarships in UK » Scholarships in USA

What is an Operating System? » Computer Shortcut Keys and their Functions » Keyboard Function Keys

Short Stories for Kids - Moral Stories – English Short Stories for Children - Moral Stories for Kids - Stories for Kids - Funny Story for Kids - Scary Stories for Kids - Really Funny Short Stories - Bedtime Stories Proverb Stories Powerful Motivational Quotes for Students » Success Quotes » English Short Stories for Kids

Cabin Crew Jobs & Career Advice » Secretary Job Description » Receptionist Job Description » Top 100 Interview Questions and Answers » How to Prepare for an Interview » How to Write a CV » How to Choose a Career » Computer Shortcut Keys and their Functions