Reuters Institute Journalism Fellowships 2023

Reuters Institute Journalism Fellowships 2023 »
Journalism Scholarships 2023 » Journalism Fellowship Grants 2023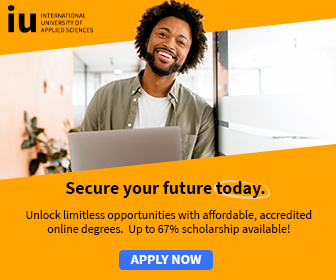 Reuters Institute Journalism Fellowships
The Journalist Fellowship Programme at the Reuters Institute is now open for applications.
The Programme is one of the world's leading schemes for practising, mid-career journalists to take some time out from their day jobs to explore journalism in depth.
The majority of the Journalist Fellows are fully-funded and they also receive a stipend to cover living and travel costs.
Reuters Institute Journalism Fellowships - About the Fellowship
Through personal research, seminars, networking events and discussions with your peers, you will further your understanding of journalism, the news industry and your place in it.
While you are in Oxford, you will work on a project that will be of direct impact to you, your career, your newsroom and the wider media industry, bringing in what you learn during your time in the fellowship.
This is a program for working journalists and editors who will return to journalism after spending a few months with us.
Fellowships last three or six months, depending on their funding.
Reuters Institute Journalism Fellowships - Program Details
They accept around 30 journalist fellows from around the world each year, each of whom bring fascinating insights and a wealth of experience to the institute.
Here's what is unique about the program:
You will be embedded in a cutting-edge institution that is shaping key media debates.
You will be part of an institution with a global outlook. The Journalist Fellows come from all over the world. They share ideas and experiences of working in different countries and different mediums.
You will be part of one of the world's greatest universities. Oxford offers unrivaled study facilities, leading research centers, extensive learning support and a global reputation.
You will be just one hour from London by train, providing convenient access to some of the world's leading news publishers like The Guardian, the Financial Times and the BBC.

Reuters Institute Journalism Fellowships Benefits
Most journalists on the program are fully funded.
Successful applicants get their fees covered and receive a monthly stipend of £ 2,000, which will be enough to cover the cost of accommodation, food, and general living expenses.
They will also cover the cost of travel to and from the UK and any visa costs.

Reuters Institute Journalism Fellowships Eligibility Criteria

To be considered for one of the journalist fellowships, you must have a minimum of five years' journalistic experience, or in rare cases demonstrate the equivalent level of expertise.

The Journalist Fellowships are open to journalists from all over the world, including Europe, Africa, the Asia-Pacific region, North America, and Latin America.

For more information and Journalism Fellowship applications, see: Reuters Institute Journalism Fellowships.

More: Opportunities for Journalists Worldwide

List of All Current Scholarships for International Students - Updated Daily - Apply Today! Click Here!

Scholarships for Study in Africa » Scholarships for African Students » Undergraduate Scholarships » African Women Scholarships & Grants » Developing Countries Scholarships » Engineering Scholarships » Erasmus Mundus Scholarships for Developing Countries » Fellowship Programs » Funding Grants for NGOs » Government Scholarships » LLM Scholarships » MBA Scholarships » PhD and Masters by Research Scholarships » Public Health Scholarships - MPH Scholarships » Refugees Scholarships » Research Grants » Scholarships and Grants

Scholarships in Australia » Scholarships in Austria » Scholarships in Belgium » Scholarships in Canada » Scholarships in Germany » Scholarships in Ireland » Scholarships in Italy » Scholarships in Japan » Scholarships in Korea » Scholarships in Netherlands » Scholarships in Switzerland » Scholarships in UK » Scholarships in USA

Funding Agencies for Grants - Search Funding Agencies for Grants? - NGO Funding Agencies - Fill Out a Simple Grant Form? - NGO Grant Funding Agencies

List of All Current Scholarships for International Students - Updated Daily - Apply Today! Click Here!

Volunteer in Kenya - Medical Volunteer Kenya - Volunteer in Orphanages in Kenya

What is an Operating System? » Computer Shortcut Keys and their Functions » Keyboard Function Keys

Short Stories for Kids - Moral Stories – English Short Stories for Children - Moral Stories for Kids - Stories for Kids - Funny Story for Kids - Scary Stories for Kids - Really Funny Short Stories - Bedtime Stories Proverb Stories Powerful Motivational Quotes for Students » Success Quotes » English Short Stories for Kids

Cabin Crew Jobs & Career Advice » Secretary Job Description » Receptionist Job Description » Top 100 Interview Questions and Answers » How to Prepare for an Interview » How to Write a CV » How to Choose a Career » Computer Shortcut Keys and their Functions

#1 Best Journalism Scholarships Website "Community Journalism" + Grants "Grants for Journalism Education" "Legitimate Work From Home Journalism Jobs Hiring Now" #1 Best Journalism Funding Website #1 Best Journalism Grants Website #1 Best Journalist Scholarships Website 2023 Journalism Conferences 2023 Journalism Internships 2023 Journalism Internships | Apply Now 2023 List of Journalism Scholarships for African Students 2023 List of Journalism Scholarships for International Students 2024 Journalism Conferences 2024 Journalism Internships 2024 Journalism Internships | Apply Now 2024 List of Journalism Scholarships for African Students 2024 List of Journalism Scholarships for International Students 2025 Journalism Conferences 2025 Journalism Internships 2025 Journalism Internships | Apply Now 2025 List of Journalism Scholarships for African Students 2025 List of Journalism Scholarships for International Students 4. What is Journalism? 800 Worldwide Journalism Opportunities to Apply to Today Advancement Opportunities for Authors Advancement Opportunities for Journalists Alternative Careers for Journalists Apply for Funding to Attend a Journalism Event Apply for Journalism Fellowships for African Apply for Journalism Fellowships for African Journalists Atlantic Media Fellowship Audio Grants Best Journalism Conferences 2023 Best Journalism Conferences 2024 Best Journalism Conferences 2025 Black Journalism Scholarships Broadcast Journalism Scholarships Business Journalism Fellowships Cnn Journalism Fellowship 2023 Cnn Journalism Fellowship 2024 Cnn Journalism Fellowship 2025 Columbia Journalism School Fellowships Community Journalism Grants Community Journalism" + Grants Data Journalism Fellowship 2023 Data Journalism Fellowship 2024 Data Journalism Fellowship 2025 Digital Journalism Conferences 2023 Digital Journalism Conferences 2024 Digital Journalism Conferences 2025 Digital Journalism Scholarships Digital Media Grants Entry Level Journalism Fellowships Entry Level Journalism Fellowships 2023 Entry Level Journalism Fellowships 2024 Entry Level Journalism Fellowships 2025 Entry Level Journalism Jobs Entry-level Journalism Fellowships 2023 Entry-level Journalism Fellowships 2024 Entry-level Journalism Fellowships 2025 Fellowship Journalism 2023 Fellowship Journalism 2024 Fellowship Journalism 2025 Fellowships for Journalists From Developing Countries Fellowships for Journalists From Developing Countries 2023 Fellowships for Journalists From Developing Countries 2024 Fellowships for Journalists From Developing Countries 2025 Foundations That Support Journalism Fully Funded Fellowship for Global Investigative Journalism Fully Funded Journalism Workshops 2023 Fully Funded Journalism Workshops 2024 Fully Funded Journalism Workshops 2025 Funded Journalism Conferences 2023 Funded Journalism Conferences 2024 Funded Journalism Conferences 2025 Funding Media Funding Opportunities for Journalist 2023-2023 Funding Opportunities for Journalist 2024-2024 Funding Opportunities for Journalist 2025-2025 Funding Opportunities for Media Funding the News Foundations and Nonprofit Media Grants and Fellowships - Global Investigative Journalism Network Grants for Media Projects Grants for Media Projects 2023 Grants for Media Projects 2024 Grants for Media Projects 2025 Grants for Media Startups Health Journalism Grants Here Are More Than 1000 Journalism Internships and Fellowships Highest Paying Jobs in Journalism Hispanic Journalism Scholarships Institute for Nonprofit News International Conference on Journalism and Mass Communication 2023 International Conference on Journalism and Mass Communication 2024 International Conference on Journalism and Mass Communication 2025 International Journalism Careers International Journalism Careers, International Journalism Conferences 2023 International Journalism Conferences 2023 Usa International Journalism Conferences 2024 International Journalism Conferences 2024 Usa International Journalism Conferences 2025 International Journalism Conferences 2025 Usa International Journalism Fellowships 2023 International Journalism Fellowships 2024 International Journalism Fellowships 2025 International Journalism Salary Is Journalism the Right Career for Me Journalism and Humanities Internships Journalism Career Information Journalism Career Salary Journalism Careers List Journalism Conference 2023 Journalism Conference 2024 Journalism Conference 2025 Journalism Conferences 2023 Europe Journalism Conferences 2023 Usa Journalism Conferences 2024 Europe Journalism Conferences 2024 Usa Journalism Conferences 2025 Europe Journalism Conferences 2025 Usa Journalism Events 2023 Journalism Events 2024 Journalism Events 2025 Journalism Fellowship 2023 Journalism Fellowship 2024 Journalism Fellowship 2025 Journalism Fellowships 2023 Journalism Fellowships 2023 in India Journalism Fellowships 2023 India Journalism Fellowships 2024 Journalism Fellowships 2024 in India Journalism Fellowships 2024 India Journalism Fellowships 2025 Journalism Fellowships 2025 in India Journalism Fellowships 2025 India Journalism Fellowships Fall 2023 Journalism Fellowships Fall 2024 Journalism Fellowships Fall 2025 Journalism Fellowships for African Journalists 2023 Journalism Fellowships for African Journalists 2024 Journalism Fellowships for African Journalists 2025 Journalism Fellowships for Recent Graduates Journalism Fellowships for Undergraduates Journalism Fellowships in Usa Journalism Fellowships UK Journalism Grants Journalism Grants 2023 Journalism Grants 2024 Journalism Grants 2025 Journalism Internships Journalism Internships for High School Students Near Me Journalism Internships Summer 2023 Journalism Internships Summer 2023 Nyc Journalism Internships Summer 2024 Journalism Internships Summer 2024 Nyc Journalism Internships Summer 2025 Journalism Internships Summer 2025 Nyc Journalism Internships Uk Journalism Jobs Journalism Jobs Europe Journalism Scholarships 2023 Journalism Scholarships 2024 Journalism Scholarships 2025 Journalism Scholarships Florida Journalism Scholarships for Minorities Journalism Scholarships in Canada Journalism Training Opportunities 2023 Journalism Training Opportunities 2024 Journalism Training Opportunities 2025 Journalism Training Workshops 2023 Journalism Training Workshops 2024 Journalism Training Workshops 2025 Journalist Fellowships & Annual Programs Journalist Grants & Opportunities Journalists | Opportunities for Africans Knight Bagehot Dinner 2023 Knight Bagehot Dinner 2024 Knight Bagehot Dinner 2025 Knight Bagehot Fellowship Knight Bagehot Fellowship Annual Report Knight Foundation Journalism Latest Grants and Resources for Media and Development Media and Journalism Fellowship Media Arts Grants Media Fellowships 2023 Media Fellowships 2024 Media Fellowships 2025 Media Grants 2023 Media Grants 2023 Africa Media Grants 2024 Media Grants 2024 Africa Media Grants 2025 Media Grants 2025 Africa Music Journalism Grants News and Journalism Events and Conferences News Fellowships 2023 News Fellowships 2024 News Fellowships 2025 Newspaper Conferences 2023 Newspaper Conferences 2024 Newspaper Conferences 2025 Nonprofit Journalism Grants Opportunities for African Entrepreneurs 2023 Opportunities for African Entrepreneurs 2024 Opportunities for African Entrepreneurs 2025 Opportunities for African Journalists 2023 Opportunities for African Journalists 2024 Opportunities for African Journalists 2025 Opportunities for Africans Opportunities for Africans 2023 Opportunities for Africans 2024 Opportunities for Africans 2025 Opportunities for Africans | Connecting Africans to the Latest Opportunities Opportunities for Journalists Opportunities for Journalists 2023 Opportunities for Journalists 2024 Opportunities for Journalists 2025 Opportunities for Journalists in Africa | Journalism Contests Opportunities for Journalists Worldwide Opportunities for Journalists Worldwide - Grants Funding Paid Journalism Internship Jobs Paid Journalism Internships Summer 2023 Paid Journalism Internships Summer 2024 Paid Journalism Internships Summer 2025 Postgraduate Journalism Fellowships Poynter Journalism Grants Social Media Grants Social Media Grants for Nonprofits Spencer Fellowship Columbia Sports Journalism Internships Sports Media Scholarships Student Journalism Grants Supporting Journalism The Washington Journalism and Media Conference These Paid Fall Journalism Internships Are Open Now! Top Fully Funded Global Opportunities for Africans 2023 Top Fully Funded Global Opportunities for Africans 2024 Top Fully Funded Global Opportunities for Africans 2025 Top Fully Funded Global Opportunities for Journalists Training Journalists in Developing Countries War Correspondent Jobs Working Grants for African Journalists Working Grants for African Journalists – Journalism Grants