Research Jobs in Africa 
Research Jobs in Africa: Recruiting for research assistant jobs in Africa. Also list of historical research jobs, internet research jobs, social research jobs, psychology research jobs, market research jobs, science research jobs, medical research jobs, clinical research jobs.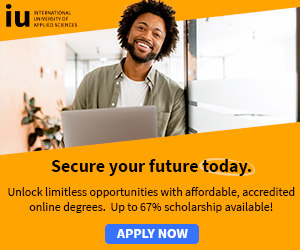 One of Africa's fastest growing market research agencies
They are a market research company that does more than just research.
They have been trusted by large multinationals in FMCG, finance, telecommunications and healthcare to conduct research in twenty different countries and are spreading their wings to cover all fifty-three.
They seek to recruit a:
1. Research Director
Reports to: Managing Director
Main Purpose of the Job
Overall in charge of research project management & analysis and field work operations.
Providing technical support and business development assistance to Consumer Insight offices outside Kenya (currently in Uganda, Tanzania, South Africa and Nigeria).
Writing, reviewing and presenting proposals and reports. Development, implementation and monitoring of business targets and plans

Main Responsibilities
Reviewing new client briefs, discussing the research approach & allocating proposal preparation work to the research teams
Reviewing research proposals/ presentations prepared by research teams
Reviewing research instruments (questionnaires, discussion guides, observation checklists) prepared by research teams
Reviewing analysis plans made by analysis department/ research teams
Reviewing research reports/ presentations prepared by research teams
Preparing research instruments (questionnaires, discussion guides, observation checklists) for key clients
Preparing & presenting research reports to key clients
Reviewing client mails/ calls, and answering them appropriately
Reviewing progress & job updates with the research, analysis & field teams and resolving conflicts/ problems/ issues
Providing all the support above to country offices outside Kenya on need basis
Recruiting, motivating, training and evaluation of research project teams, analysts and field workers
Reviewing business performance, developments and implementation of business plans
Advising on organisation structure and resource development strategy
Generation of new business

Required Qualifications, Skills and Knowledge
Bachelor's degree in Mathematics, statistics, commerce, economics or related fields
Masters degree in Business Administration/ Management
Training in Marketing Research and Data Analysis
Further Education in Management from reputable institutions
Good analytical skills
Excellent interpersonal skills
Team building and team leadership skills
Good organisation skills
At least 10 years' experience in market research gained from working at middle to senior level in an agency
At least 5 years' brand/marketing management or advertising experience

2. Research Manager

Primary Responsibilities
Achieving the agreed quarterly & annual business targets
Ensuring operating systems are adhered to in execution of all projects
Client relationship management including prospecting, brief taking, proposal preparing, field and analysis briefing and overseeing and report presentation
Ensuring the completion of the necessary documentation on approval of proposal to facilitate proper and early commissioning and payment of projects
Overseeing the execution of research projects to ensure timely and accurate execution of all parts of the projects
Regular follow up with key client contacts on existing and potential research projects
Developing and growing the team of people working with by motivating, training, appraising and guiding them
Collecting the final payment and getting client feedback on research project
Any other task that may be assigned by the Managing Director or Research Director from time to time

Skills and Requirements
Bachelor's degree in Business, Mathematics, statistics, commerce, economics or any other related field
Post graduate Marketing Diploma
Master's Degree in Social Sciences or in Business studies(desirable)
At least 5 years' experience in Market Research in a reputable company with exposure in Brand Management, Advertising
Good analytical skills
Excellent interpersonal skills
Team building and team leadership skills
Good organization
Good mentoring skills
Good computer skills
Excellent communication skills
Ability to work long hours and to withstand pressure
International travel

For more job opportunities, see: Jobs in Africa

Scholarships for African Students » Undergraduate Scholarships » African Women Scholarships & Grants » Developing Countries Scholarships » Erasmus Mundus Scholarships for Developing Countries » Fellowship Programs » Funding Grants for NGOs » Government Scholarships » LLM Scholarships » MBA Scholarships » PhD and Masters by Research Scholarships » Public Health Scholarships - MPH Scholarships » Refugees Scholarships » Research Grants » Scholarships and Grants

Scholarships in USA » Scholarships in Canada » Scholarships in UK

Cabin Crew Jobs & Career Advice » Secretary Job Description » Receptionist Job Description » Top 100 Interview Questions and Answers » How to Prepare for an Interview » How to Write a CV » How to Choose a Career » Computer Shortcut Keys and their Functions

Apply for South African Airways Vacancies - SAA Jobs » South Africa Scholarships » South Africa Internships

Internships in Nigeria » Jobs in Nigeria » Scholarships for Nigerian Students » OLX Nigeria

Internships in Ghana » Ghana Scholarships - Ghana - Scholarships for Ghanaians » Jobs in Ghana

Internships in Uganda » Uganda Scholarships - Ugandans - Scholarships for Ugandans » Jobs in Uganda

Ethiopia Scholarships - Ethiopians - Scholarships for Ethiopians » Jobs in Ethiopia » Ethiopia Airlines Jobs

Kenya Jobs | Kenyan Jobs | Jobs in Kenya | Latest Kenyan Jobs | Kenya | Jobs Kenya Vacancies | Kenya Job Vacancy | Jobs Kenya Vacancies | Nairobi Jobs | Job Vacancies in Nairobi Kenya | Employment Opportunities in Kenya | Careers in Kenya | Job Openings Kenya

Careers in Africa | Jobs in Africa | Find Work in Africa | Employment - Africa | Jobs Africa | Vacancies in Africa | Work Jobs Africa

Research Jobs in Africa – Research Careers – Research Employment Opportunities - Research Jobs in Africa – Research Careers – Research Employment Opportunities - Science & Scientific Research Jobs in Africa - Open Positions at IBM Research Africa - IBM Research - Africa Recruiting Events - Africa's Academic & Research Jobs Website - Research Jobs in Africa – Research Careers – Research Employment Opportunities - Research Jobs in Africa – Research Careers – Research Employment Opportunities - Science & Scientific Research Jobs in Africa - Open Positions at IBM Research Africa - IBM Research - Africa Recruiting Events - Africa's Academic & Research Jobs Website