Research Grants for Sub-Saharan African Scientists and Clinicians
Research Grants for Sub-Saharan African Scientists and Clinicians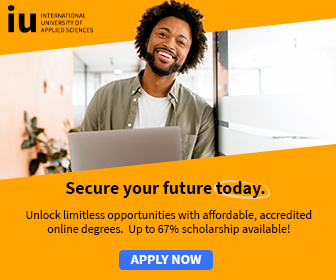 Research Grants for Sub-Saharan African Scientists and Clinicians
The European and Developing Countries Clinical Trials Partnership (EDCTP) is seeking proposals for its "Preparatory Fellowships – in collaboration with the Africa Research Excellence Fund (AREF) ".
The purpose of the AREF/EDCTP Preparatory Fellowship is to enhance the competitiveness of up-and-coming post-doctoral sub-Saharan African scientists and clinicians aspiring to receive international/regional/national fellowships or grant support, such as the EDCTP Career Development Fellowships.
The AREF/EDCTP Preparatory Fellowship targets outstanding early-career researchers residing in or wishing to relocate to sub-Saharan Africa, who demonstrate independent scientific thinking and have potential to deliver locally relevant research with measurable impact and within the scope of the EDCTP2 programme.
Objectives
The objectives of this call are:
Enable outstanding sub-Saharan African researchers (0 to 3-year post-PhD) to
Further advance their research skills, through short-course(s) and hands-on training,
Especially using biological samples and data they or their home organisations have generated;
Strengthen their competencies in project and proposal design;
Enhance essential generic/transferable researcher skills that will allow them to secure research partnerships, and make effective use of fellowships;
Contribute to creating a pool of researchers optimally equipped with the expertise and skills to address local research needs.
Enable individuals to deploy their own resourcefulness and research relationships to best effect in competing for early/mid-career fellowships, such as (but not limited to) the EDCTP Career Development Fellowships;
Enhance career development and retention of postdoctoral researchers and postgraduate medical researchers in research in and for sub-Saharan Africa;
To provide a firm foundation and increase the quality, efficiency and impact of fellowship projects funded by organisations such as the EDCTP Association.

Funding Information
The call budget is EUR 400,000;
The requested contribution per project should not exceed EUR 70,000. The funding level is 100% of eligible costs.

Expected Impact

Projects funded under this call for proposals should:
Contribute towards the achievement of SDG3 'Ensure healthy lives and promote well-being for all at all ages');
Enhance the ability of fellows to design, plan and execute clinical biomedical and/or social science/ethics research proposals, and manage research relationships within the scope of the EDCTP2 programme, and to generate competitive proposals and into effective projects;
Promote and enhance competitiveness for the next tier of fellowships and grants, such as (but not limited to) the EDCTP Career Development Fellowships;
Lead to high impact research outputs by junior sub-Saharan African scientists who have not been supported by major funders previously;
Foster new collaborations and mentorship opportunities for newly trained fellows;
Equip the next generation of African researchers to sustain excellent and relevant research in sub-Saharan Africa, and engage as African citizens with African leaders, policy-makers and industries to drive forward evidence-based health improvement.

Eligibility Criteria

A proposal/application will only be considered eligible if:
Its content corresponds, wholly or in part, to the topic/contest description for which it is submitted;
It complies with the eligibility conditions for participation set out below, depending on the type of action:
The applicant must be a legal entity established in sub-Saharan Africa (the applicant legal entity);
The fellow must be employed or have guaranteed employment by the applicant legal entity (the host organisation) where they intend to remain working for a minimum of two years after the expiration of the grant.

The applying fellow must:
Be a post-doctoral scientist;
Have been awarded their doctorate within 3 years before the submission deadline of the AREF-EDCTP Preparatory Fellowship application;
Have been either a PhD student or MD, who have been active researchers for up to three years following award of their doctorate;
Be a resident of or be willing to relocate to a sub-Saharan African country;
Not have been funded under this fellowship scheme before The requested EDCTP2 contribution per action shall not exceed EUR 70,000;

Placements sought shall be for a period of at least 3 and up to 9 months, following which there will be a re-integration period of up to 3 months.

The maximum fellowship duration shall be 12 months.

How to Apply

Interested applicants should submit their proposals online through the EDCTP grants through the given website.

Apply by 27th November.

For more information and application details, see; Research Grants for Sub-Saharan African Scientists and Clinicians

Scholarships for Study in Africa » Scholarships for African Students » Undergraduate Scholarships » African Women Scholarships & Grants » Developing Countries Scholarships » Erasmus Mundus Scholarships for Developing Countries » Fellowship Programs » Funding Grants for NGOs » Government Scholarships » LLM Scholarships » MBA Scholarships » PhD and Masters by Research Scholarships » Public Health Scholarships - MPH Scholarships » Refugees Scholarships » Research Grants » Scholarships and Grants

Scholarships in Australia » Scholarships in Austria » Scholarships in Belgium » Scholarships in Canada » Scholarships in Germany » Scholarships in Italy » Scholarships in Japan » Scholarships in Korea » Scholarships in Netherlands » Scholarships in Switzerland » Scholarships in UK » Scholarships in USA

What is an Operating System? » Computer Shortcut Keys and their Functions » Keyboard Function Keys

Short Stories for Kids - Moral Stories – English Short Stories for Children - Moral Stories for Kids - Stories for Kids - Funny Story for Kids - Scary Stories for Kids - Really Funny Short Stories - Bedtime Stories Proverb Stories Powerful Motivational Quotes for Students » Success Quotes » English Short Stories for Kids

Cabin Crew Jobs & Career Advice » Secretary Job Description » Receptionist Job Description » Top 100 Interview Questions and Answers » How to Prepare for an Interview » How to Write a CV » How to Choose a Career » Computer Shortcut Keys and their Functions