Renewable Energy Advocacy Leadership Program for Future Leaders
Renewable Energy Advocacy Leadership Program for Future Leaders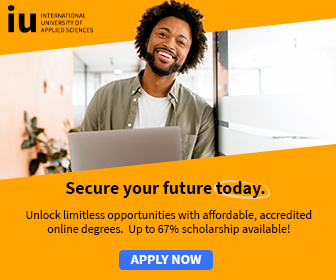 Renewable Energy Advocacy Leadership Program for Future Leaders
You are creative, curious, brave, involved and willing to take action to transform yourself and the world around you. You want to find out how the lives of millions of people can be improved through green and inclusive energy access.
You are keen to learn how to navigate and influence power structures, listen, reflect and represent the needs of a community and engage people in issues to create a better future. Then this might be for you!
Green and Inclusive Energy is a unique program run by Hivos that aims to create advocacy leaders in the area of improved renewable energy access.
It believes that if people have affordable and reliable access to decentralized renewable energy sources, they can transform their life.
There are many challenges in making this happen but the main one is creating political will and getting sufficient resources.
This is why the program needs more young leaders who have the skills, knowledge and attitude to advocate together with their communities to create the change needed. From 6-11 October Hivos will bring young future leaders from Zimbabwe, Tanzania and Kenya together in Arusha, Tanzania for a 5-day intensive course.
The Program
If you want to make a difference in the world, you will discover that change starts from within. And that's where the program will start.
Then Hivos will move to investigating and experiencing the economic and social benefits renewable energy access can bring, understand what is behind an advocacy campaign and provide you with the skills to master public speaking and lobbying.
After the face to face training Hivos will ask you to run an advocacy effort to practice and cement your skills and share your stories in a follow up meeting.
The top participant(s) will be able to bring their advocacy to an international forum of energy and development policy makers
This program takes an action based rather than a theoretical approach as you learn best by doing and sharing. This means you will spend almost no time looking at power points or sitting behind desks.
Eligibility Criteria
Hivos is looking for individuals from Kenya and Tanzania, up to 35 years old, who: Strongly believe in making a positive difference in their lives and the lives of others. Want to (re)discover their passions and dreams.
Want to discover how affordable, reliable, green and inclusive energy access can transform communities.
Are open and positive towards:
Taking initiative and positive action.
Uncertainty, learning, and change.
Risk taking and perseverance.
Care for community and spending time with others in good and bad times.

Are willing to:
Spend 5 days away and concentrate their attention solely on the program.
Bring a small challenge or problem they have observed in their community and after the course put the learning into practice by running an advocacy effort on the challenge.
Female candidates are strongly encouraged to apply.

How to Apply

Applications must be submitted at the address given on the website with the subject RE Advocacy Leadership Program.

For more information and application details, see; Renewable Energy Advocacy Leadership Program for Future Leaders

Scholarships for Study in Africa » Scholarships for African Students » Undergraduate Scholarships » African Women Scholarships & Grants » Developing Countries Scholarships » Erasmus Mundus Scholarships for Developing Countries » Fellowship Programs » Funding Grants for NGOs » Government Scholarships » LLM Scholarships » MBA Scholarships » PhD and Masters by Research Scholarships » Public Health Scholarships - MPH Scholarships » Refugees Scholarships » Research Grants » Scholarships and Grants

Scholarships in Australia » Scholarships in Austria » Scholarships in Belgium » Scholarships in Canada » Scholarships in Germany » Scholarships in Italy » Scholarships in Japan » Scholarships in Korea » Scholarships in Netherlands » Scholarships in Switzerland » Scholarships in UK » Scholarships in USA

What is an Operating System? » Computer Shortcut Keys and their Functions » Keyboard Function Keys

Short Stories for Kids - Moral Stories – English Short Stories for Children - Moral Stories for Kids - Stories for Kids - Funny Story for Kids - Scary Stories for Kids - Really Funny Short Stories - Bedtime Stories Proverb Stories Powerful Motivational Quotes for Students » Success Quotes » English Short Stories for Kids

Cabin Crew Jobs & Career Advice » Secretary Job Description » Receptionist Job Description » Top 100 Interview Questions and Answers » How to Prepare for an Interview » How to Write a CV » How to Choose a Career » Computer Shortcut Keys and their Functions