Pan-Africa Youth Leadership Program for Malawians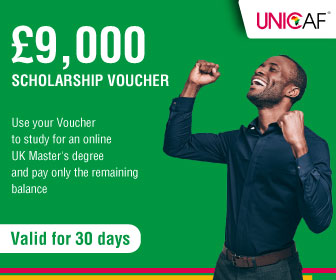 Pan-Africa Youth Leadership Program for Malawians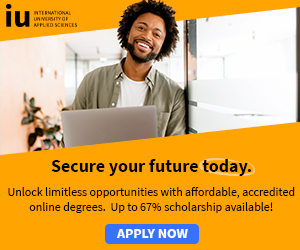 Pan-Africa Youth Leadership Program for Malawians
The Public Affairs Section of the U.S. Embassy in Malawi is currently seeking applications for the Pan-Africa Youth Leadership Program (PAYLP).
PAYLP is an intensive academic program offered by the Bureau of Educational and Cultural Affairs (ECA)'s Youth Programs Division.
Through three-week intensive exchanges in the United States, participants engage in workshops on leadership and service, community site visits related to the program themes and sub-themes, interactive training in conflict resolution, presentations, visits to high schools, local cultural activities, and homestays with local American families.
A key component of the program is for participants to develop follow-on community-based projects in their home communities to effect positive change after their return home.
Once selected, the Department of State will cover all costs related to the program including travel, accommodation and health benefits for all participants.
Themes
PAYLP is designed to provide secondary school youth (ages 15-18) and adult educators the opportunity to explore themes such as:
Entrepreneurship;
Civic education;
Youth leadership;
Economic development;
Respect for diversity.

Eligibility Criteria
Youth participants should be high school students aged between 15 to 18 years at the start of the exchange who have demonstrated leadership potential through academic work, community involvement, and extracurricular activities;
Each exchange delegation will also include adult participants who are teachers, trainers or community leaders who work with youth.

They will fill the roles of exchange participant, chaperone, and post-exchange mentor;
All Candidates should have sufficient proficiency in English to allow them to participate in an academic program.

A successful student candidate for this program will:
Be a Malawian citizen and live in Malawi;
Be a high school student who is 15, 16, 17, or 18 years of age by the start of the exchange;
Be proficient in English;
Attend at least one semester of high school in his/her home country following completion of the program;
Indicate a serious interest in learning about the United States;
Demonstrate strong leadership qualities and potential in his/her school or community; have a high level of academic achievement, as indicated by academic grades, awards, and teacher recommendations;
Demonstrate a commitment to community service and extracurricular activities;
Have had little or no prior study or travel experience in the United States or elsewhere outside of their home country;
Be mature, responsible, independent, confident, open-minded, tolerant, thoughtful and inquisitive; and
Be willing and able to fully participate in an intensive program, community service, and active educational travel program during the exchange, as well as in follow-on activities afterward in their home countries.

A successful adult candidate for this program will:
Be a Malawian citizen and live in Malawi;
Be a teacher, trainer, volunteer, or community leader who works with youth;
Be proficient in English;
Have a commitment to remain in teaching positions or other positions of influence on young leaders after the program;
Indicate a serious interest in learning about the United States;
Demonstrate an interest in developing professional skills;
Be supportive of the teenage participants and assist them to become productive and responsible members of society;
Exhibit maturity and open-mindedness, and; be willing and able to fully participate in an intensive program, community service, and active educational travel program during the exchange, as well as to mentor youth in their follow-on activities afterward in their home countries.

How to Apply

Submit the complete application package by e-mail at the address given on the website and follow the given instructions regarding subject line etc.

Apply by 30th November.

For more information and application details, see; Pan-Africa Youth Leadership Program for Malawians

Scholarships for Study in Africa » Scholarships for African Students » Undergraduate Scholarships » African Women Scholarships & Grants » Developing Countries Scholarships » Erasmus Mundus Scholarships for Developing Countries » Fellowship Programs » Funding Grants for NGOs » Government Scholarships » LLM Scholarships » MBA Scholarships » PhD and Masters by Research Scholarships » Public Health Scholarships - MPH Scholarships » Refugees Scholarships » Research Grants » Scholarships and Grants

Scholarships in Australia » Scholarships in Austria » Scholarships in Belgium » Scholarships in Canada » Scholarships in Germany » Scholarships in Italy » Scholarships in Japan » Scholarships in Korea » Scholarships in Netherlands » Scholarships in Switzerland » Scholarships in UK » Scholarships in USA

What is an Operating System? » Computer Shortcut Keys and their Functions » Keyboard Function Keys

Short Stories for Kids - Moral Stories – English Short Stories for Children - Moral Stories for Kids - Stories for Kids - Funny Story for Kids - Scary Stories for Kids - Really Funny Short Stories - Bedtime Stories Proverb Stories Powerful Motivational Quotes for Students » Success Quotes » English Short Stories for Kids

Cabin Crew Jobs & Career Advice » Secretary Job Description » Receptionist Job Description » Top 100 Interview Questions and Answers » How to Prepare for an Interview » How to Write a CV » How to Choose a Career » Computer Shortcut Keys and their Functions