Open Society Fellowships in Investigative Reporting

Open Society Fellowships in Investigative Reporting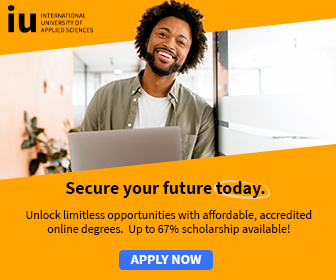 Open Society Fellowships in Investigative Reporting
These 18-month Fellowships offer an opportunity to young journalists to enter the world of in-depth investigative reporting by learning cutting-edge investigative, digital, multimedia and storytelling skills.
It is a partnership between the Open Society Foundations for South Africa, Wits and Rhodes universities.
Successful candidates will do either the Wits BA Hons in Journalism or the MA, with a specialisation in investigative journalism.
It includes a semester at Rhodes University doing an investigative project, and attendance at two high-level international training conferences.
Fellows will be fully sponsored, including a six month internship and a stipend.
Several Open Society Fellowships in Investigative Reporting are available every year. Each fellowship will last for 18 months, consisting of 12 months' study, 6 months' internship and attendance at two international investigative journalism conferences (one in South African and one in the USA/Europe).

Eligibility.
Candidates for the BA Hons must have a minimum of two years of journalism or relevant experience and be eligible for Wits Journalism's mid-career Honours programme: you must either have an undergraduate degree with 65% or better, or pass through an RPL entrance test.
Candidates for the MA must have at least two year of journalism or relevant experience and be eligible for Wits Journalism's MA programme: an equivalent of our BA Hons with 65% or better. This is an affirmative action programme and black and female candidates will be favoured. For next year, there are seven positions, of which one is reserved for candidates from other sub-saharan African countries (travel permitting).

Course Structure

For the BA Hons in Journalism and Media Studies with a specialisation in Investigative Journalism, the programme will be made up of four courses and a research report:
Journalism Studies
Investigative Journalism A
Data Journalism
and and a choice of one of Video Journalism, Online Journalism, or Photojournalism.

For the MA, the programme consist of three courses and a research report
Media and Society
Investigative Journalism
Data Journalism

Research report: Based at Rhodes University for a semester, the fellows will do a major investigative project, under individual mentorship, along with a self-critical essay and two articles for publication.

The additional elements will be:
The Global Investigative Journalism Conference, in Sydney, Australia
The African Investigative Journalism Conference held every October at Wits

The Rhodes semester
For the equivalent of the Research Report, the fellows will be based at Rhodes University for three months, where they will do a major investigation into a social or service delivery issue, under mentorship.

Internships

After completion of their programme, the fellows will be placed in internships with investigative teams for six months.

We have partnerships with amaBhungane, Daily Maverick, and News24 for this purpose.

Students will be expected to work on investigative teams, and produce a portfolio of work at the end of the period.

What the Fellowship Covers

The Fellowship pays all study and travel costs, as well as a stipend for the 18 months.

Applications

Applicants must fill out the application form and submit it, with a full CV, examples of work and two recommendations.

Apply by 31st August.

For more information and application details, see; Open Society Fellowships in Investigative Reporting

Scholarships for Study in Africa » Scholarships for African Students » Undergraduate Scholarships » African Women Scholarships & Grants » Developing Countries Scholarships » Erasmus Mundus Scholarships for Developing Countries » Fellowship Programs » Funding Grants for NGOs » Government Scholarships » LLM Scholarships » MBA Scholarships » PhD and Masters by Research Scholarships » Public Health Scholarships - MPH Scholarships » Refugees Scholarships » Research Grants » Scholarships and Grants

Scholarships in Australia » Scholarships in Austria » Scholarships in Belgium » Scholarships in Canada » Scholarships in Germany » Scholarships in Italy » Scholarships in Japan » Scholarships in Korea » Scholarships in Netherlands » Scholarships in Switzerland » Scholarships in UK » Scholarships in USA

What is an Operating System? » Computer Shortcut Keys and their Functions » Keyboard Function Keys

Short Stories for Kids - Moral Stories – English Short Stories for Children - Moral Stories for Kids - Stories for Kids - Funny Story for Kids - Scary Stories for Kids - Really Funny Short Stories - Bedtime Stories Proverb Stories Powerful Motivational Quotes for Students » Success Quotes » English Short Stories for Kids

Cabin Crew Jobs & Career Advice » Secretary Job Description » Receptionist Job Description » Top 100 Interview Questions and Answers » How to Prepare for an Interview » How to Write a CV » How to Choose a Career » Computer Shortcut Keys and their Functions