Mozilla Fellowship Program for Tech and Society
Mozilla Fellowship Program for Tech and Society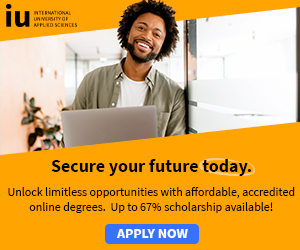 Mozilla Fellowship Program for Tech and Society
The Ford Foundation and Mozilla are partnering to strengthen organizations in the Global South by layering technology strategies into their work.
This will help create a 'third space' where key civil society organizations and tech-focused individuals address issues at the intersection of technology and society.
This will also seek to address the political element of technology -- that technology as a neutral tool is affected by its creators and their biases.
Benefits, harms and side effects come from how systems are designed, what data is selected to train them and what business rules they are given.
Mozilla Fellowships cover a range of topics and disciplines within the broader mission of Internet Health, upholding the internet as a force for good.
At the program level, Ford and Mozilla will place senior technology strategists as Fellows within select organizations and coalitions that are foundational to the strength and capacity of regional civil society.
Fellows will help increase the impact of the organization's work by supporting them to recognize, design, and implement a strategy that accounts for the impact of technology on the organization's mission.
Mozilla Fellowships provide resources, tools, community and amplification to those building a more humane digital world.
During their tenure, Fellows use their skill sets — in technology, in activism, in science, in policy — to design products, run campaigns, influence policy and ultimately lay the groundwork for a more open and inclusive internet.
Selection Criteria
Mission Driven. They are looking for individuals with a track record of success working at the intersection of technology and social justice in the region, and a dedication to continuing to work on the issue after their fellowship year. In addition to having a long term commitment to working on the issue(s) proposed in their application, fellows should align with Mozilla's interests and focus, and be able to easily leverage Mozilla's strengths as an organization, i.e. open source ethos, large network of contributors.
Collaboration. An ideal candidate for a Mozilla Fellowship should enter the program with an issue at the intersection of technology and social justice that would benefit from partnership with their selected host organization. They are looking for fellows with an eagerness to share skills and learn new, and to work in the open.
Impact. They are looking for individuals focused on solving issues that will make - or be the catalyst for - significant change, with tangible, measurable results. Fellows should also be able to articulate how the impact of their project will advance the change they'd like to see in the world.
Leverage. Ideal candidates for a Mozilla fellowship will understand how to leverage their proposal to drive change at a wide level. They are looking for individuals who are able to think about changing systems, and understand levers of change.
Initiative. An ideal candidate for a Mozilla Fellowship is someone who shows a lot of initiative, and will take charge of the experiences and opportunities given to them. Fellows are expected to manage their time and resources, and must be comfortable working with a high level of autonomy.
Communication. They are looking for individuals with an interest in advocating for change and/or popularizing new ideas and approaches, and be comfortable using their voice - whether through written media or public speaking - to do so.
Fellows should also have the ability to explain technology to a broad audience.
In addition to the criteria above, candidates for the Tech + Society Fellowship will:
Be an experienced technologist.
Reside or have work authorization in the host country.
Have relevant cultural knowledge of the host country.
Be strategically-minded and consultant-oriented with experience in identifying problems and solutions at the intersection of technology and social justice issues.
Be able to carry out fellowship work to an extent generally consistent with full-time engagement.
Engagement length is a minimum of 1 year and a maximum of 2 years, with an expectation that most will go for the full two year cycle.

Apply by

For more information and application details, see; Mozilla Fellowship Program for Tech and Society

Scholarships for Study in Africa » Scholarships for African Students » Undergraduate Scholarships » African Women Scholarships & Grants » Developing Countries Scholarships » Erasmus Mundus Scholarships for Developing Countries » Fellowship Programs » Funding Grants for NGOs » Government Scholarships » LLM Scholarships » MBA Scholarships » PhD and Masters by Research Scholarships » Public Health Scholarships - MPH Scholarships » Refugees Scholarships » Research Grants » Scholarships and Grants

Scholarships in Australia » Scholarships in Austria » Scholarships in Belgium » Scholarships in Canada » Scholarships in Germany » Scholarships in Italy » Scholarships in Japan » Scholarships in Korea » Scholarships in Netherlands » Scholarships in Switzerland » Scholarships in UK » Scholarships in USA

What is an Operating System? » Computer Shortcut Keys and their Functions » Keyboard Function Keys

Short Stories for Kids - Moral Stories – English Short Stories for Children - Moral Stories for Kids - Stories for Kids - Funny Story for Kids - Scary Stories for Kids - Really Funny Short Stories - Bedtime Stories Proverb Stories Powerful Motivational Quotes for Students » Success Quotes » English Short Stories for Kids

Cabin Crew Jobs & Career Advice » Secretary Job Description » Receptionist Job Description » Top 100 Interview Questions and Answers » How to Prepare for an Interview » How to Write a CV » How to Choose a Career » Computer Shortcut Keys and their Functions