Media and Journalism Days in Africa Grants
Media and Journalism Days in Africa Grants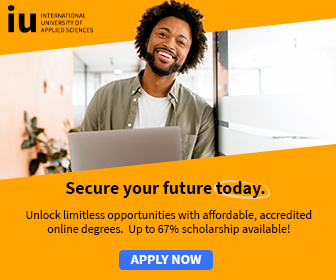 Media and Journalism Days in Africa Grants
The Media and Journalism Days in Africa is a project led by Africa 21 and its partners aimed at annually convening journalists from the African continent, alongside experts from international Geneva and around the world, to review, exchange and debate on a selected theme related to the United Nations 2030 Agenda for Sustainable Development.
The first edition took place in 2019 on the theme of climate change with journalists from French-speaking Africa, with a follow up edition in 2020 covering the same theme with journalists from English-speaking Africa.
The objectives are two-fold.
The event will strengthen the skills of journalists invited on this topic, offering participating journalists the opportunity to share their realities with the public and international experts.
In addition, the event will integrate the Network of African journalists specialising in sustainable development and climate change, in order to create a strong link between international Geneva and the African media.
Objectives
This year's edition of the 'Media and Journalism Days in Africa' engages Journalists from Anglophone Africa to:
Raise awareness among African media on the 2030 Agenda, international Geneva and environmental and climate issues so that these subjects are adequately followed in the participating media;
Renew the appeal of international Geneva to the English-speaking African media by establishing a connection between African journalists and organisations in international Geneva;
Highlight to international Geneva, the realities, challenges and opportunities facing African Journalists, with a particular focus on the realities facing the participating Journalists
Expand the Network of African journalists specialising in sustainable development and climate change.

What will be funded

Africa 21 and partners cover all travel related and subsistence costs for Journalists attending the MJDA in Geneva, this includes travel allowance, flight ticket, on-site transport, hotel and allowances for food costs on site.

Selection Criteria

Participating Journalists must meet the following criteria :
Current Professional Journalist for the written press, radio or TV (press card);
Poses at least 5 years of professional experience in media;
Must be active in the field as well as in the newsroom;
Interest or specialisation in sustainable development and climate change issues;
Valid passport until December 31, 2020 at least and availability to travel to participate in the MJDA event;
Female candidates strongly encouraged;

Eligible countries: Botswana, Egypt, Eswatini, Ethiopia, Gambia, Ghana, Kenya, Lesotho, Liberia, Malawi, Mauritius, Nigeria, Seychelles, Sierra Leone, South Africa, Sudan, Tanzania, Uganda, Zambia, Zimbabwe.

Apply by 20th May.

For more information and application details, see; Media and Journalism Days in Africa Grants

Scholarships for Study in Africa » Scholarships for African Students » Undergraduate Scholarships » African Women Scholarships & Grants » Developing Countries Scholarships » Erasmus Mundus Scholarships for Developing Countries » Fellowship Programs » Funding Grants for NGOs » Government Scholarships » LLM Scholarships » MBA Scholarships » PhD and Masters by Research Scholarships » Public Health Scholarships - MPH Scholarships » Refugees Scholarships » Research Grants » Scholarships and Grants

Scholarships in Australia » Scholarships in Austria » Scholarships in Belgium » Scholarships in Canada » Scholarships in Germany » Scholarships in Italy » Scholarships in Japan » Scholarships in Korea » Scholarships in Netherlands » Scholarships in Switzerland » Scholarships in UK » Scholarships in USA

What is an Operating System? » Computer Shortcut Keys and their Functions » Keyboard Function Keys

Short Stories for Kids - Moral Stories – English Short Stories for Children - Moral Stories for Kids - Stories for Kids - Funny Story for Kids - Scary Stories for Kids - Really Funny Short Stories - Bedtime Stories Proverb Stories Powerful Motivational Quotes for Students » Success Quotes » English Short Stories for Kids

Cabin Crew Jobs & Career Advice » Secretary Job Description » Receptionist Job Description » Top 100 Interview Questions and Answers » How to Prepare for an Interview » How to Write a CV » How to Choose a Career » Computer Shortcut Keys and their Functions