Masters in Security and Mobile Computing Scholarships

University Scholarships » Scholarships for International Students » International Scholarships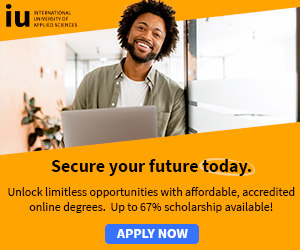 Masters in Security and Mobile Computing Scholarships: The Masters in Security and Mobile Computing Scholarships enable students to study at two of the five Nordic partner universities.
The universities are Helsinki University of Technology (TKK) in Finland, Technical University of Denmark (DTU), The Royal Institute of Technology (KTH) in Sweden, The Norwegian University of Science and Technology (NTNU) and the University of Tartu (UT) in Estonia.
To apply for admission to the Master's programme in Security and Mobile Computing, you must submit a signed application form with all required documents by January.
Applications sent by email will not be considered. The original application must be sent by post.
Admission criteria to the programme is a high quality Bachelor's degree encompassing a minimum of 180 ECTS credits in Engineering (Computer Science or Information technology) or equivalent studies i.e. must be a degree of at least three years of full-time studies.
The applicants must have an excellent command of English and they must present an official language test report. The acceptable tests are TOEFL and IELTS.
To be eligible for the Erasmus Mundus Masters in Security and Mobile Computing Scholarships you must not be a national of the EU member states, the EEA states nor nationals of the candidate countries for accession to the EU.
Furthermore, eligible students may not be residents of the EU/EEA/candidate countries, nor may they have carried out their main activities (study, work, etc) for more than a total of 12 months over the last five years in the EU/EEA/candidate countries.
Students have to apply for these scholarships directly to the NordSecMob-consortium offering the NordSecMob-programme.
When you apply to the programme, you mark in your paper application form that your are also interested in the Erasmus Mundus scholarship.
The scholarship amounts to 21,000 Euro per academic year.
For more information and application, visit; Masters in Security and Mobile Computing Scholarships
More: University Scholarships » Scholarships for International Students » International Scholarships