Maseno University Jobs
University Jobs in Kenya » University Jobs Kenya » Kenyan Jobs » Latest Teaching Jobs in Kenya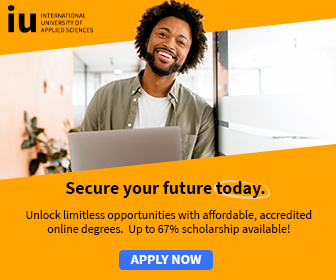 Maseno University Jobs; Maseno University vacancies and career opportunities. Now recruiting teaching & support staff. Lecturers, asst lecturers, tutorial fellows, auditors, admin asst, HR staff.

College and university jobs information including faculty, staff and administrative positions. Faculty positions - jobs in higher education in Kenya for Kenyan job seekers.

Recruiting for academic positions & non-teaching positions. Faculty and administrative positions at colleges and universities in Kenya.

Search 1000s of jobs in science, research, academic and administrative job openings. Apply for university jobs in Kenya. Kenya education Jobs, education job vacancies in Kenya – education jobs Kenya – Click here!
Click here for current banking jobs in Kenya - teller jobs, clerical jobs, bank management trainee jobs, customer service jobs, banking graduate trainee jobs, IT jobs, supervisors, managers, accountants, auditors, receptionist jobs, graduate clerk jobs, telephone operator jobs, secretaries, typists.
Maseno University, one of the leading Public Universities in Kenya, invites applications from suitably qualified and experienced persons with excellent credentials to fill the position of Deputy Vice-Chancellor, Administration and Finance.
Reporting to the Vice-Chancellor, the successful candidate will be expected to contribute to the Vision, Mission and Core Values of the University and set the strategic direction of the Administration and Finance Division through the development and implementation of sound financial and administrative policies and strategies in order to realize the University's Strategic Objectives.
Qualifications and Experience
Professors or Associate Professors with at least 10 years experience in senior management positions.
Outstanding and internationally recognized scholarship record as evidenced by refereed journal publications, university level books, as well as project grants and awards.
Demonstrated competence in administrative, financial and academic leadership in an academic/research environment.
Track record of successful change management. Outstanding ability to communicate effectively and possession of good interpersonal skills.
Have a good understanding of Government financial, human resource, and procurement policies; policies and strategies governing university education and training in Kenya; and a broad awareness of the factors and conditions shaping the development of higher education in Kenya.
Be of high ethical standards, integrity and professionalism.

Duties and Responsibilities
Provide proactive financial and human resource management leadership, guidance and direction to the departments within the division.
Develop and implement all procurement, fiscal, human resource, administrative policies, and appropriate procedures to ensure efficient performance and delivery of services in line with the University's strategic plan.
Coordinate the preparation of financial statements, budgets, management reports and analysis for presentation to the University's Management and University Council for decision-making.
Advise the Vice-Chancellor and the Management Board on financial matters regarding the University.
Coordinate the design, implementation, maintenance and development of appropriate human resource policies, procedures and systems to attract, develop and retain qualified and experienced human resource.

Terms and Conditions

The post carries an attractive remuneration package which includes basic salary, house allowance, medical cover as per the University's medical scheme, leave allowance, official transport, and gratuity at the end of the contract period.

The salary entry point will depend on qualifications and experience of the successful candidate.

Application Process

Interested applicants should forward applications including a detailed curriculum vitae, with contact details, e-mail address, mobile and landline phone numbers, current post and salary, copies of certificates and testimonials, and names of three (3) referees who are knowledgeable about the applicants' competence and area of specialization, to reach the undersigned.

They should also request their referees to submit their references directly to the same address within the stipulated period.

Vice-Chancellor
Maseno University
Private Bag
Maseno 40105
Kenya.
Maseno University is an equal opportunity employer.

Maseno University KUCCPS Custer Points - Maseno University Courses offered at Maseno University - Find a List of all Courses available offered at Maseno University - Maseno University website - Maseno University fee structure - Maseno University courses - Maseno University admissions - Maseno University elearning - Maseno University online registration - Maseno University helb - Maseno University diploma courses - MASENO University: Signup and Login - Maseno University | Ranking & Reviews - Top Student profiles at Maseno University

KUCCPS - Kenya Universities and Colleges Central Placement Service (KUCCPS) » KUCCPS Application Procedures » KUCCPS Announcements » KUCCPS Admission List

KUCCPS - Information for KCSE candidates - Career Guidance - KUCCPS Enquiries - KUCCPS Applications - KUCCPS Revision of Courses - KUCCPS Admissions List » Kenya Scholarships for Kenyan Students Studying in Kenya » Undergraduate Scholarships for Kenyan Students » Kenya Undergraduate Scholarships » Scholarships for Kenyans - Undergraduate Scholarships » Full Scholarships » International Scholarships » Kenya Scholarships » Kenya Postgraduate Scholarships » Kenya Undergraduate Scholarships » Kenya Masters Scholarships » Kenya PhD Scholarships » Kenya Education Scholarships

KUCCPS Application Procedures » KUCCPS Announcements » KUCCPS Admission List

For more: Jobs in Kenya » Jobs Kenya » Kenyan Jobs » Latest Jobs in Kenya.

List of NGO Jobs, International Jobs, development jobs and other Job Opportunities, international development jobs, local jobs vacancies & jobs opportunities; opportunity jobs.

Scholarships for African Students » Undergraduate Scholarships » African Women Scholarships & Grants » Developing Countries Scholarships » Erasmus Mundus Scholarships for Developing Countries » Fellowship Programs » Funding Grants for NGOs » Government Scholarships » LLM Scholarships » MBA Scholarships » PhD and Masters by Research Scholarships » Public Health Scholarships - MPH Scholarships » Refugees Scholarships » Research Grants » Scholarships and Grants

Scholarships in Australia » Scholarships in Belgium » Scholarships in Canada » Scholarships in Germany » Scholarships in Italy » Scholarships in Japan » Scholarships in Korea » Scholarships in Netherlands » Scholarships in UK » Scholarships in USA

What is an Operating System? » Computer Shortcut Keys and their Functions » Keyboard Function Keys

Short Stories for Kids - Moral Stories – English Short Stories for Children - Moral Stories for Kids - Stories for Kids - Funny Story for Kids - Scary Stories for Kids - Really Funny Short Stories - Bedtime Stories

Powerful Motivational Quotes for Students » Success Quotes » English Short Stories for Kids

Cabin Crew Jobs & Career Advice » Secretary Job Description » Receptionist Job Description » Top 100 Interview Questions and Answers » How to Prepare for an Interview » How to Write a CV » How to Choose a Career » Computer Shortcut Keys and their Functions