MSc Scholarships in Chemical Innovation and Regulation
Master Scholarship » Academic Scholarships » International Scholarship Fund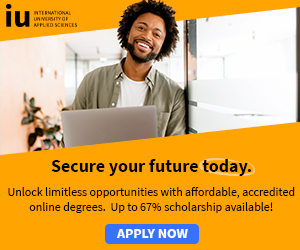 MSc Scholarships in Chemical Innovation and Regulation: The Erasmus Mundus Master Course in Chemical Innovation and Regulation - EMMC-ChIR - is a MSc degree for professionals concerned with the safety and regulation of chemical substances.
Chemicals are everywhere, are an essential component of our daily lives and definitively contribute to the well-being and prosperity of our society.
However, some chemicals can severely damage our environment or health and are dangerous if not properly used.
A large number of substances have been manufactured and placed on the market in Europe for many years, sometimes in very high amounts, and yet there is insufficient information on the hazards that they pose to human health and the environment.
These are some of the reasons that make a sound chemicals management and regulation so important.
The EMMC ChIR - Erasmus Mundus Master in Chemical Innovation and Regulation - provides professionals with all the tools and knowledge needed from the scientific, the regulatory and the economic point of view to manage the risks of chemicals responsibly and to meet responsibilities over chemical legislation worldwide.
As an Erasmus Mundus project, ChIR aims to promote research and collaboration in the EHEA supporting the implementation of chemical safety regulations.
MSc Scholarships
Each year the European Commission provides a limited number of grants (ERASMUS MUNDUS studentships) for selected students.
A studentship for EMMC-ChIR totals 48000€ and covers:
Payment of the participation costs for the whole EMMC-ChIR course (16000€)

Travel costs and installation costs (8000€), divided into:
- travel allowance on arrival to Europe: 1000€
- installation costs: 250€ / month for 24 months
- travel allowance following the completion of the course: 1000€
For more information and scholarship application, see; MSc Scholarships in Chemical Innovation and Regulation

More: Master Scholarship » Academic Scholarships » International Scholarship Fund