MA in International Relations Scholarships

Scholarships for International Relations » MA Graduate Scholarships for International Students - Scholarships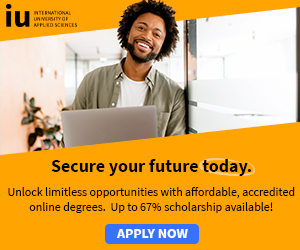 MA in International Relations Scholarships: Full MA studyabroad scholarships. Master scholarships in international relations. Master degree scholarships for international students developing countries.
The Erasmus Mundus Masters Program in Public Policy (Mundus MAPP) is a 2-year-long international Masters course that embeds the nascent field of transnational public policy into a European context.
The European Commission's Erasmus Mundus program provides MA scholarships to outstanding students from countries outside the European Union to attend Mundus MAPP and to visiting scholars to participate in teaching and research.
Mundus MAPP provides a detailed and systematic understanding of how political institutions, processes and public policies operate and interact from the global political economy through to national and local levels with a direct focus on European engagements at these levels of governance.
The multidisciplinary curriculum is conceptually grounded in public policy, international relations, development studies, public administration and public management.
The program also provides practical work experience and transferable skills gained through an internship programme.
Mundus MAPP prepares graduates for international professional careers as policy-makers, policy-analysts and advisors in either politics, the civil service, international organisations or the corporate and non-governmental sectors.
The Mundus MAPP study program lasts two years and students undertake an internship either after the first or the second academic year.
Mundus MAPP graduates receive double degrees following MA as well as a diploma supplement at the end of their studies.
For more scholarship information and application, see: MA in International Relations Scholarships
More: College Scholarships » Graduate Scholarships » International Scholarships
African Scholarships » African Women Scholarships & Grants » Developing Countries Scholarships » Erasmus Mundus Scholarships for Developing Countries » Fellowship Programs » Funding Grants for NGOs » Government Scholarships » LLM Scholarships » MBA Scholarships » PhD and Masters by Research Scholarships » Public Health Scholarships - MPH Scholarships » Refugees Scholarships » Research Grants » Scholarships and Grants
Scholarships for African Students » Undergraduate Scholarships » African Women Scholarships & Grants » Developing Countries Scholarships » Erasmus Mundus Scholarships for Developing Countries » Fellowship Programs » Funding Grants for NGOs » Government Scholarships » LLM Scholarships » MBA Scholarships » PhD and Masters by Research Scholarships » Public Health Scholarships - MPH Scholarships » Refugees Scholarships » Research Grants » Scholarships and Grants
Scholarships in Australia » Scholarships in Belgium » Scholarships in Canada » Scholarships in Germany » Scholarships in Italy » Scholarships in Japan » Scholarships in Korea » Scholarships in Netherlands » Scholarships in UK » Scholarships in USA
scholarship masters in international relations international relations scholarships uk scholarships in international relations and diplomacy international relations masters scholarships uk foreign affairs scholarships geneva school of diplomacy scholarship geneva school of diplomacy acceptance rate scholarships for diplomats international affairs fellowships International Relations Scholarships - Masters in International Relations Scholarships for International Relations Fees & scholarships - Master of International Relations — Graduate Geneva School of Diplomacy and International Relations Fellowships & Scholarships - Association of Professional Schools Masters Scholarships | 2018-2019 Scholarships in for Masters Scholarships in International Relations List of scholarships for International affairs majors