LandCam Project Micro-Grants in Cameroon for Journalists
LandCam Project Micro-Grants in Cameroon for Journalists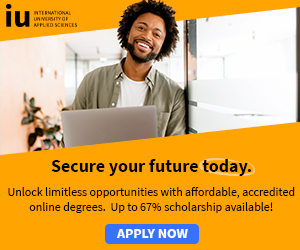 LandCam Project Micro-Grants in Cameroon for Journalists
The LandCam project has launched a call for proposals for investigation or reporting projects that cover land governance and natural resource management in Cameroon.
Objectives
The micro-grant for journalists aims to strengthen extensive journalistic research, reporting, and survey dissemination on land governance and natural resource management in Cameroon.
It will also help improve the understanding of the ongoing reform and the documentation of the research work being done.
Additionally, the micro-grant for journalists would like to:
Provide support to journalistic production to strengthen access to information on land issues Raise the media's interest in the land issue Promote journalistic excellence in the field of natural resource governance.
Grant Information
It comes in two phases:
The first phase concerns successful candidates based on their draft article or report. They will receive a micro-grant to carry out their project.
This subsidy is between 150 000 Fcfa and 200 000 Fcfa and can be used to cover the costs of travel, accommodation, nutrition and technical expenses, but cannot be used for the purchase of any equipment.
Categories
Competitive applicants will be grouped into the categories below:
Television
Radio
Written press
Cybernetic press

The journalistic genre and the format of the article will be taken into account in the evaluation of applications.

Topics

Particular attention will be given to proposals on one of the following themes:
Challenges and challenges related to vulnerable groups' access to land (women, youth, semi-nomadic and/or transhumant herders and indigenous peoples)
Impact major investment projects on the land rights of local communities.
Impact conservation projects on community land rights Community mechanisms for protecting and defending the interests of the communities
Any time they remain open to all proposals related to land issues and governance of natural resources.

Eligibility Criteria

The micro-grant for journalists is intended for journalists dealing with environmental issues with a clear interest for investigation in the area of natural resource governance, land issues, and data processing.

Independent journalists or permanent employees or Small teams of journalists can apply. Candidates may submit more than one story or survey.

Additional Requirements
The applicant must demonstrate that he has a clear understanding necessary to carry out the project he wants to submit.
Surveys or reports submitted for candidacy must first be published in a medium of the applicant's choice.
Surveys or reports will be accepted in English and French, in various formats, including text, video, audio.
Submit a detailed budget of the micro-grant requested.

How to Apply

Interested candidates should download the application form available on the given website.

Apply by 5th November.

For more information and application details, see; LandCam Project Micro-Grants in Cameroon for Journalists

Scholarships for Study in Africa » Scholarships for African Students » Undergraduate Scholarships » African Women Scholarships & Grants » Developing Countries Scholarships » Erasmus Mundus Scholarships for Developing Countries » Fellowship Programs » Funding Grants for NGOs » Government Scholarships » LLM Scholarships » MBA Scholarships » PhD and Masters by Research Scholarships » Public Health Scholarships - MPH Scholarships » Refugees Scholarships » Research Grants » Scholarships and Grants

Scholarships in Australia » Scholarships in Austria » Scholarships in Belgium » Scholarships in Canada » Scholarships in Germany » Scholarships in Italy » Scholarships in Japan » Scholarships in Korea » Scholarships in Netherlands » Scholarships in Switzerland » Scholarships in UK » Scholarships in USA

What is an Operating System? » Computer Shortcut Keys and their Functions » Keyboard Function Keys

Short Stories for Kids - Moral Stories – English Short Stories for Children - Moral Stories for Kids - Stories for Kids - Funny Story for Kids - Scary Stories for Kids - Really Funny Short Stories - Bedtime Stories Proverb Stories Powerful Motivational Quotes for Students » Success Quotes » English Short Stories for Kids

Cabin Crew Jobs & Career Advice » Secretary Job Description » Receptionist Job Description » Top 100 Interview Questions and Answers » How to Prepare for an Interview » How to Write a CV » How to Choose a Career » Computer Shortcut Keys and their Functions