Kubota Grants for Students and Researchers From Developing Countries
Kubota Grants for Students and Researchers From Developing Countries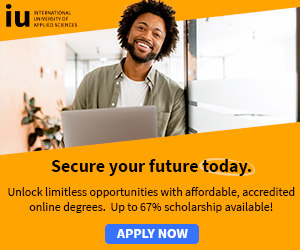 Kubota Grants for Students and Researchers From Developing Countries
The Kubota Fund is seeking applications to provide a grant for research analysts, trainees and students from developing countries who join in academic or training program(s) provided by research/educational institutes or private enterprises located in Japan.
The Kubota Fund is based upon Mr. Kubota's conviction that (1) economic development and social stability of developing countries are ultimately produced by domestic engineers' self-esteem and self-reliance, and (2) well-organized training programs are crucial to foster good engineers.
Activities
To provide financial aid to students/trainees/researchers who come from developing countries for pursuing academic degree, training or research at educational/research institutes or business enterprises in Japan (prioritized fields:

civil engineering, electrical/electronic engineering, agronomic/agricultural engineering, energy engineering, environmental science, and development economics) at business firms or other organizations in Japan.
Other activities necessary to accomplish missions of the Fund.

Funding Information

From Yen 80,000.- to Yen100,000.- per month.

Eligibility Criteria
Applicant must be a national of a developing country, or born & raised in a developing region, whose annual GDP per capita is less than US$7,000.
Applicant should be officially registered to a research/educational institute or business enterprise located in Japan.
Applicant must be (or will be) pursuing academic degree(s)/conducting research project(s) on a specific engineering development theme (preferably civil, electrical, agricultural engineering, environment, energy or development economics).
Applicant should be recommended by a permanent/professional staff, who holds capability/position to evaluate ability, achievements and potential of the applicant adequately, of the organization to which the applicant belongs, such as his/her academic or managerial supervisor(s).

Apply by 17th January.

For more information and application details, see; RKubota Grants for Students and Researchers From Developing Countries

Scholarships for Study in Africa » Scholarships for African Students » Undergraduate Scholarships » African Women Scholarships & Grants » Developing Countries Scholarships » Erasmus Mundus Scholarships for Developing Countries » Fellowship Programs » Funding Grants for NGOs » Government Scholarships » LLM Scholarships » MBA Scholarships » PhD and Masters by Research Scholarships » Public Health Scholarships - MPH Scholarships » Refugees Scholarships » Research Grants » Scholarships and Grants

Scholarships in Australia » Scholarships in Austria » Scholarships in Belgium » Scholarships in Canada » Scholarships in Germany » Scholarships in Italy » Scholarships in Japan » Scholarships in Korea » Scholarships in Netherlands » Scholarships in Switzerland » Scholarships in UK » Scholarships in USA

What is an Operating System? » Computer Shortcut Keys and their Functions » Keyboard Function Keys

Short Stories for Kids - Moral Stories – English Short Stories for Children - Moral Stories for Kids - Stories for Kids - Funny Story for Kids - Scary Stories for Kids - Really Funny Short Stories - Bedtime Stories Proverb Stories Powerful Motivational Quotes for Students » Success Quotes » English Short Stories for Kids

Cabin Crew Jobs & Career Advice » Secretary Job Description » Receptionist Job Description » Top 100 Interview Questions and Answers » How to Prepare for an Interview » How to Write a CV » How to Choose a Career » Computer Shortcut Keys and their Functions