Investigative Journalism Grants on Sexual and Reproductive Health
Investigative Journalism Grants on Sexual and Reproductive Health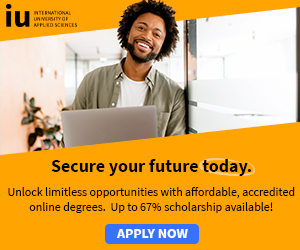 Investigative Journalism Grants on Sexual and Reproductive Health
Open Democracy's Tracking the Backlash project is excited to announce a six-month, full-time investigative journalism fellowship focused on sexual and reproductive health issues, starting in March 2020.
The fellow will focus on investigating the health impacts of organised opposition to women's and LGBTIQ rights across the world. In practice they will:
Conduct desk research as part of pre-reporting and planning for investigative projects on issues related to sexual and reproductive health.
Contribute to the development and implementation of editorial and partnership strategies to maximise the impact of investigations.
Track and evaluate the impact of investigations including by compiling a short case study report summarising key outcomes and learnings.
Collect information and on-the-ground reportage for investigations, where possible and relevant to the fellow's geographical location.
Contribute to written briefs for internal team on the progress and preliminary findings of investigative projects.
Contribute to writing stories or otherwise presenting findings of the investigations for publication by openDemocracy and other outlets.
Write an end of fellowship report to provide honest and actionable feedback to team on how to improve and execute future fellowships.

Benefits
The fellow will be paid a stipend of $2,100 per month and will be expected to dedicate 40 hours a week to research, reporting, planning and other tasks for at least two major investigative projects.
Throughout, they will receive ongoing mentorship on health reporting and how to plan and execute impactful investigations. They will also be invited to attend special training workshops.

Eligibility Criteria
openDemocracy is looking for applications from journalists with some experience in health or science reporting who are interested in developing their skills in this area while working on impactful investigations.
As this is a specialist fellowship, you will get more out of this opportunity if you have at least 3-5 years of previous work experience.
The fellow can be based anywhere in the world with reliable internet access though openDemocracy particularly encourages applications from women and LGBTIQ candidates living in sub-Saharan Africa as well as Central Asia, Eastern Europe, and the South Caucasus, which are regions where Tracking the Backlash is expanding.

To apply, you should be:
Familiar with, and interested in, the topics and trends covered by openDemocracy's Tracking the Backlash investigative project;
Comfortable with interviewing a range of people from health experts to ordinary people;
Familiar or interested in learning the basics of scientific research (to for example be able read and understand scientific journal articles);
Interested in developing skills and experience producing investigations that have positive impacts on the health and rights of women and LGBTIQ people;
An excellent communicator and collaborative team member;
Able to join remote, virtual meetings online (with reliable internet access);
Fluent in spoken and written English (with other language skills highly desirable);
Passionate about the work openDemocracy is doing and enthusiastic about joining an expanding feminist investigative journalism project.

How to Apply

Applications must be submitted online in English via given website.

Apply by 16th February.

For more information and application details, see; Investigative Journalism Grants on Sexual and Reproductive Health

Scholarships for Study in Africa » Scholarships for African Students » Undergraduate Scholarships » African Women Scholarships & Grants » Developing Countries Scholarships » Erasmus Mundus Scholarships for Developing Countries » Fellowship Programs » Funding Grants for NGOs » Government Scholarships » LLM Scholarships » MBA Scholarships » PhD and Masters by Research Scholarships » Public Health Scholarships - MPH Scholarships » Refugees Scholarships » Research Grants » Scholarships and Grants

Scholarships in Australia » Scholarships in Austria » Scholarships in Belgium » Scholarships in Canada » Scholarships in Germany » Scholarships in Italy » Scholarships in Japan » Scholarships in Korea » Scholarships in Netherlands » Scholarships in Switzerland » Scholarships in UK » Scholarships in USA

What is an Operating System? » Computer Shortcut Keys and their Functions » Keyboard Function Keys

Short Stories for Kids - Moral Stories – English Short Stories for Children - Moral Stories for Kids - Stories for Kids - Funny Story for Kids - Scary Stories for Kids - Really Funny Short Stories - Bedtime Stories Proverb Stories Powerful Motivational Quotes for Students » Success Quotes » English Short Stories for Kids

Cabin Crew Jobs & Career Advice » Secretary Job Description » Receptionist Job Description » Top 100 Interview Questions and Answers » How to Prepare for an Interview » How to Write a CV » How to Choose a Career » Computer Shortcut Keys and their Functions