International Master Scholarships in Adult Education for Social Change
International Master Scholarships in Adult Education for Social Change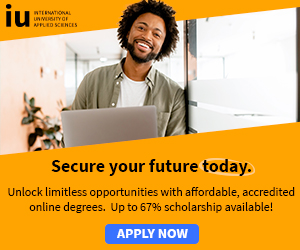 International Master Scholarships in Adult Education for Social Change
The International Master in Adult Education for Social Change (IMAESC) is intended for students wishing to pursue a career in adult education and as preparation for further academic study through a PhD programme.
Graduates will be equipped with the academic knowledge, research skills, and practical employability skills through this jointly developed and delivered programme.
An array of academic conferences, workshops and other socio-cultural events involving all Consortium partners will help to make the IMAESC experience a truly rewarding one in terms of making lasting friendships and equipping you for a future professional career.
IMAESC is a joint master's degree delivered and awarded by the following consortium: the University of Glasgow (Scotland), the University of Malta, University of Maynooth (Ireland), the Open University of Cyprus and Tallinn University (Estonia).
Students will complete three mandatory mobility periods within Europe and can choose between two study tracks 'Community Engagement and Education' or 'Critical Issues, Policy and Curriculum'.
Additionally, this two-year programme (240 SCQF/120 ECTS) also has a Summer School in Malaysia focused on sustainability and peace studies and opportunities for summer internships through the Associate partners, linking to the world of work.
Adult education has been recognised in Europe as a critical element in addressing challenges pertaining to employment, research and innovation, climate change and energy, education and combating poverty.
A concern about social inequality and a belief that adult educators can contribute to social change based on smart, sustainable and inclusive growth is the driving force behind the creation of IMAESC.
This programme draws on the strengths of each member of the consortium to deliver a curriculum that aims to enable people to work with adults effectively and competently in changing socially diverse contexts.
This results in IMAESC being a relevant, ground-breaking joint degree that engages with and responds to key issues of our time, such as social inequality, migration, intercultural cooperation and collaboration and sustainable development.
Employability is a major focus of the programme and IMAESC aims to promote fair, open and democratic societies to sustain growth and employment.
Therefore work based placements are an integral part of the programme and students are matched with placement partners for the duration of each mobility period (Glasgow, Malta or Maynooth and Tallinn).
Students also work with the Estonian Adult Education Association, the only credentialed national association for adult educators in Europe and map their experience to the Estonian Competency Framework which allows students to crystallise their learning gained through coursework and placements into a recognised EU credential.

International Master Scholarships in Adult Education for Social Change

For the next cohort 20 Erasmus Mundus scholarships for NON EU and 8 for EU will be available.

A full scholarship for non EU students includes:
The full tuition fees (9000€/year)
A monthly allowance for living expenses of 1000€/month
Installation fee: 1000€ (lump sum at arrival)
Travel expenses (3000€/year – lump sum)
A health insurance (value 500€/year)

A full scholarship for EU students includes :
The full tuition fees (4000€/year)
A monthly allowance for living expenses of 1000€/month
Travel costs : 1000€/year
A health insurance 500€/year

Consortium Scholarships
The consortium offers scholarships for EU and NON EU candidates applying for the course.

The number (3-4/intake) and amount of scholarships will be fixed according to the fund availability.
It will be distributed according to the candidate CV's quality and their motivation.
A full scholarship is not given.

We prefer to give partial scholarships to several students instead of full ones to only a few.

The Consortium scholarship may include (one or two of the following, not all):

• Tuition fees (up to 9000€ / year, valid for 2 years).

• Free Health insurance.

• Travels: up to 500€.

• Monthly allocation for living and housing (200-300€/month).

Academic Scholarships

Academic Scholarships are granted to excellent applicants.

These scholarships will cover a part of tuition fees and about 500€ / month for EU students and 850€ / month for non EU students.

Additional scholarships are available depending on the program country and other factors.

Apply by 14th January.

For more information and application details, see; International Master Scholarships in Adult Education for Social Change

List of All Current Scholarships for International Students - Updated Daily - Apply Today! Click Here!

Scholarships for Study in Africa » Scholarships for African Students » Undergraduate Scholarships » African Women Scholarships & Grants » Developing Countries Scholarships » Erasmus Mundus Scholarships for Developing Countries » Fellowship Programs » Funding Grants for NGOs » Government Scholarships » LLM Scholarships » MBA Scholarships » PhD and Masters by Research Scholarships » Public Health Scholarships - MPH Scholarships » Refugees Scholarships » Research Grants » Scholarships and Grants

Scholarships in Australia » Scholarships in Austria » Scholarships in Belgium » Scholarships in Canada » Scholarships in Germany » Scholarships in Ireland » Scholarships in Italy » Scholarships in Japan » Scholarships in Korea » Scholarships in Netherlands » Scholarships in Switzerland » Scholarships in UK » Scholarships in USA

Funding Agencies for Grants - Search Funding Agencies for Grants? - NGO Funding Agencies - Fill Out a Simple Grant Form? - NGO Grant Funding Agencies

List of All Current Scholarships for International Students - Updated Daily - Apply Today! Click Here!

Volunteer in Kenya - Medical Volunteer Kenya - Volunteer in Orphanages in Kenya

What is an Operating System? » Computer Shortcut Keys and their Functions » Keyboard Function Keys

Short Stories for Kids - Moral Stories – English Short Stories for Children - Moral Stories for Kids - Stories for Kids - Funny Story for Kids - Scary Stories for Kids - Really Funny Short Stories - Bedtime Stories Proverb Stories Powerful Motivational Quotes for Students » Success Quotes » English Short Stories for Kids

Cabin Crew Jobs & Career Advice » Secretary Job Description » Receptionist Job Description » Top 100 Interview Questions and Answers » How to Prepare for an Interview » How to Write a CV » How to Choose a Career » Computer Shortcut Keys and their Functions