Inclusive Disability Employment Fellows Program for East Africans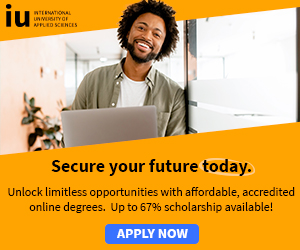 Inclusive Disability Employment Fellows Program for East Africans
Free Scholarship + Free Tablet! - Every Registered Student Receives a Free Scholarship and Tablet!*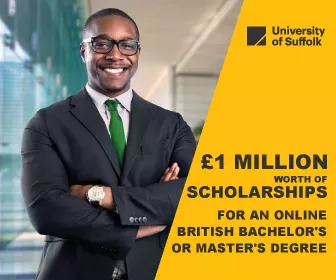 Inclusive Disability Employment Fellows Program for East Africans
The U.S. Department of State Bureau of Educational and Cultural Affairs is accepting applications for its Professional Fellows Program on Inclusive Disability Employment (PFP-IDE) that supports 20 mid-career professionals (Fellows) from Kenya, Tanzania, and Uganda, who are committed to advancing inclusive employment for individuals with disabilities.
Fellows will participate in an intensive five-week program at a university-based research and education center for disabilities in the U.S.
They will learn innovative strategies to promote economic empowerment of individuals with disabilities through the growth of inclusive employment opportunities.
It is administered by the Association of University Centers on Disabilities (AUCD) in partnership with the Institute for Community Inclusion at the University of Massachusetts Boston (ICI) and Humanity and Inclusion (HI).
Eligibility Criteria
In order to apply to this program as a Fellow (eligibility criteria), applicants must:
Be between the ages of 25 and 40;
Be a citizen, national or permanent resident, and be living and working in Kenya, Tanzania, or Uganda;
Be eligible to receive a U.S. J-1 visa;
Be proficient in spoken and written English;
Speaking proficiency means that applicants are able to participate effectively in most formal and informal conversations on practical, social, and professional topics.
Communication in spoken English as interpreted by a sign language interpreter (which will be provided by the Fellowship program) through use of American, Kenyan or Ugandan Sign Language qualifies applicants for speaking proficiency.
Reading proficiency means applicants are able to read standard newspaper items, routine correspondence, reports, and technical materials in their special field.
Have at least two (2) or more years of relevant work experience with or for non-governmental organizations (NGOs), government offices, universities, schools or community-based organizations;
Have professional interest and/or experience in inclusive employment and disabilities;
Be self-directed and able to work effectively in a cross-cultural setting;
Have demonstrated leadership and collaborative skills;
Be able to participate in the Professional Fellows Program on Inclusive Disability
Employment in the US either in the spring (April 27- May 27, 2019) or in the fall (October 16- November 23, 2019);
Be committed to returning to applicants home country for a period of two (2) years after completion of the program; and
Be committed to implementing an individual project that will benefit young people with disabilities and promote greater inclusive employment in applicants region, country, or community following completion of the program.
Individuals from diverse backgrounds, including people with disabilities, are encouraged to apply. Reasonable accommodations, including materials in alternative formats (e.g.
Braille, electronic, large print), are provided upon request.

Individuals in the following circumstances are NOT eligible for this program:
U.S. citizens and/or permanent residents of the U.S.;
Spouses of U.S. citizens and/or permanent residents of the U.S.;
Individuals participating in academic, training or research programs in the US at the time of application;
Individuals residing or working outside their home countries at the time of application;

Individuals who have participated in an exchange visitor program sponsored or funded by the U.S. Government (e.g., U.S. Department of State,

Public Affairs Sections of U.S. Embassies or other U.S. Government agencies) who have not fulfilled their two-year home residency requirement by the time of application;
Individuals who have applied for U.S. permanent residency in the past three years; Local employees of the U.S. missions abroad who work for the U.S. Department of State or the U.S. Agency for International Development are ineligible for grants during the period of their employment and for one year following the termination of employment; and Immediate families (i.e., spouses and dependent children) of U.S. Department of State and U.S. Agency for International Development employees for a period of one year following the termination of such employment.

This provision does not disqualify self-supporting members of families who live apart from their parents;

How to Apply

Applicants must apply online via given website.

Apply by 12th November.

For more information and application details, see; Inclusive Disability Employment Fellows Program for East Africans

Scholarships for Study in Africa » Scholarships for African Students » Undergraduate Scholarships » African Women Scholarships & Grants » Developing Countries Scholarships » Erasmus Mundus Scholarships for Developing Countries » Fellowship Programs » Funding Grants for NGOs » Government Scholarships » LLM Scholarships » MBA Scholarships » PhD and Masters by Research Scholarships » Public Health Scholarships - MPH Scholarships » Refugees Scholarships » Research Grants » Scholarships and Grants

Scholarships in Australia » Scholarships in Austria » Scholarships in Belgium » Scholarships in Canada » Scholarships in Germany » Scholarships in Italy » Scholarships in Japan » Scholarships in Korea » Scholarships in Netherlands » Scholarships in Switzerland » Scholarships in UK » Scholarships in USA

What is an Operating System? » Computer Shortcut Keys and their Functions » Keyboard Function Keys

Short Stories for Kids - Moral Stories – English Short Stories for Children - Moral Stories for Kids - Stories for Kids - Funny Story for Kids - Scary Stories for Kids - Really Funny Short Stories - Bedtime Stories Proverb Stories Powerful Motivational Quotes for Students » Success Quotes » English Short Stories for Kids

Cabin Crew Jobs & Career Advice » Secretary Job Description » Receptionist Job Description » Top 100 Interview Questions and Answers » How to Prepare for an Interview » How to Write a CV » How to Choose a Career » Computer Shortcut Keys and their Functions