IDLO Grants and Financial Support for NGOs in Uganda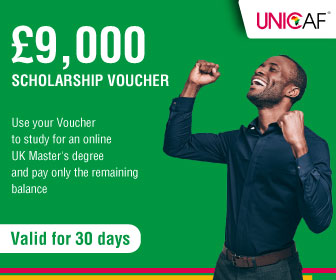 IDLO Grants and Financial Support for NGOs in Uganda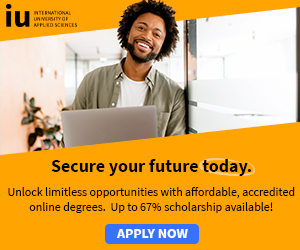 IDLO Grants and Financial Support for NGOs in Uganda
The International Development Law Organization (IDLO) is seeking applications for its Community Justice Programme in Uganda to provide financial support to a maximum of seven (7) non-governmental organizations to undertake interventions focusing on deepening access to justice in Uganda including through provision of legal aid and legal information, capacity building for justice actors, legal and policy advocacy, legal empowerment and other access to justice initiatives to vulnerable and marginalized communities living in rural areas in Uganda including women, children, refugees, displaced persons, victims of conflict-related sexual and gender-based crimes.
The International Development Law Organization (IDLO) is the only international, inter-governmental organization exclusively devoted to promoting the rule of law and sustainable development.
IDLO works to enable governments and empower people to reform laws and strengthen institutions to promote peace, justice, sustainable development and economic opportunity.
The Republic of Uganda became the 37th member party of IDLO on October 4, 2019 and subsequently entered into an agreement with IDLO in March 2020 which paves the way for IDLO's roll out of various programmes in support of Uganda's development agenda in a number of areas, including access to justice.
The interventions to be supported should be geared towards contributing to the realization of one or combination of more than one of following eleven CJP outputs:
Extended coverage and delivery of quality legal aid and legal information services at the community level through non- state actors; Improved community justice and Alternative Dispute Resolution (ADR) mechanisms; Improved referral pathways among community informal and formal justice institutions, and to livelihood/ social / health service providers;
Enhanced capacity for property and land dispute resolution; Improved access to justice for refugees, migrants, stateless and displaced persons within the context of transitional justice;
Increased awareness and capacity of women and girls to uphold and claim their rights;
Enhanced capacity of formal and informal justice actors to promote gender equality and provide gender-responsive justice;
Improved coordination and referral pathways on gender-based disputes;
Enhanced evidence-based gender justice-focused policy dialogues and reforms;
Strengthened social accountability forums and community engagement processes;
Integrated Information Management System and feedback mechanisms strengthened.

Funding Information
The budget ceiling for individual proposed Sub-Projects is a minimum of UGX 300,000,000 (Three hundred Million Uganda Shillings) and a maximum of UGX 600,000,000 (Six Hundred Million Uganda Shillings).
The duration of the proposed intervention shall be for a minimum of 12 months and a maximum of 18 months.

Eligible Activities
The activities to be supported should contribute to the attainment of enhanced accessibility, quality and sustainability of justice services for rural, vulnerable and marginalized communities in Uganda. In particular, the applicants should demonstrate which of the CJP outputs listed earlier their proposed project interventions seeks to specifically contribute to. Applicants may propose to work on more than one intervention/output area, but not more than five areas, and the linkages between the areas chosen must be explained.
Interventions that demonstrate use of innovative approaches to addressing the justice challenges within their target areas, including in response to the evolving context of access to justice following the COVID-19 crisis are highly encouraged.

Eligibility Criteria
Applicants may be non-state institutions whether registered as non-governmental organizations (NGOs), institutes, associations, foundations, civil society organizations, NGO networks or consortia. For-profit organizations, Government agencies, and individuals are not eligible.

Minimum Requirements:
Legal registration in Uganda;
Authority to operate a bank account;
Financial reliability – audited financial statements;
Capacity to adhere to IDLO rules and procedures.

Apply by 30th April.

For more information and application details, see; IDLO Grants and Financial Support for NGOs in Uganda

Scholarships for Study in Africa » Scholarships for African Students » Undergraduate Scholarships » African Women Scholarships & Grants » Developing Countries Scholarships » Erasmus Mundus Scholarships for Developing Countries » Fellowship Programs » Funding Grants for NGOs » Government Scholarships » LLM Scholarships » MBA Scholarships » PhD and Masters by Research Scholarships » Public Health Scholarships - MPH Scholarships » Refugees Scholarships » Research Grants » Scholarships and Grants

Scholarships in Australia » Scholarships in Austria » Scholarships in Belgium » Scholarships in Canada » Scholarships in Germany » Scholarships in Italy » Scholarships in Japan » Scholarships in Korea » Scholarships in Netherlands » Scholarships in Switzerland » Scholarships in UK » Scholarships in USA

What is an Operating System? » Computer Shortcut Keys and their Functions » Keyboard Function Keys

Short Stories for Kids - Moral Stories – English Short Stories for Children - Moral Stories for Kids - Stories for Kids - Funny Story for Kids - Scary Stories for Kids - Really Funny Short Stories - Bedtime Stories Proverb Stories Powerful Motivational Quotes for Students » Success Quotes » English Short Stories for Kids

Cabin Crew Jobs & Career Advice » Secretary Job Description » Receptionist Job Description » Top 100 Interview Questions and Answers » How to Prepare for an Interview » How to Write a CV » How to Choose a Career » Computer Shortcut Keys and their Functions