GrowthAfrica Accelerator Grants for Entrepreneurs in Africa 2023

GrowthAfrica Accelerator Grants for Entrepreneurs in Africa 2023 ✅ Business Grants For African Entrepreneurs & Startups ✅ Youth Entrepreneurship Grants in Africa 2023 - 2024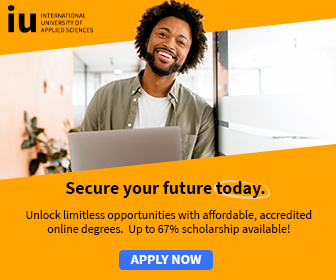 GrowthAfrica Accelerator Grants for Entrepreneurs in Africa
Applicants are invited to submit their applications for the GrowthAfrica Accelerator Programme in Kenya, Uganda, Ethiopia, Zambia, and Ghana.
GrowthAfrica is a leading acceleration and growth partner for African entrepreneurs and companies scaling their business in and across Africa.
They provide business growth programmes for high-potential entrepreneurs as well as design and deliver activities for partners and clients in support of entrepreneurs.
Benefits Growth strategy: Led by experienced facilitators, leveraging their proprietary process and learning methodology, they focus on solutions that leads to an increase in applicants revenue, profits and impact.
Bespoke incompany support: Get individualised and tailored in-company support from the most qualified team who will walk applicants through and support applicants in their business journey
Access and fellowship with quality peers across Africa: Connect and benefit from peer-to-peer learning and networking with like-minded entrepreneurs across Africa
Investment support: Receive support in identification of, access to and engagement with potential and relevant investors
Access to mentors and industry-subject experts: Applicants will have access to Pan-African mentors/experts who will offer applicants advice and be applicants sounding board
Financial modelling: Support in build a financial model for applicants business growth and investment
Leadership: Acquire skills and tools to develop stronger entrepreneurial leadership Sectors
GrowthAfrica is open to all sectors but have a soft spot for:
Agribusiness
Education
IT/mobile solutions/Tech enabled businesses
Financial services and Fintech
Renewable energy
Water & sanitation
Health
Manufacturing/processing
Renewable energy
Retail/e-commerce

Criteria
For profit, post revenue business
Full time and dedicated core team
Existed for 2 years or more
Dedicated full time founding team
Turnover of USD 50,000 plus
Open to raising external investment

How to Apply

Applicants can apply online via given website.

For more information and application details, see; GrowthAfrica Accelerator Grants for Entrepreneurs in Africa

Scholarships for Study in Africa » Scholarships for African Students » Undergraduate Scholarships » African Women Scholarships & Grants » Developing Countries Scholarships » Erasmus Mundus Scholarships for Developing Countries » Fellowship Programs » Funding Grants for NGOs » Government Scholarships » LLM Scholarships » MBA Scholarships » PhD and Masters by Research Scholarships » Public Health Scholarships - MPH Scholarships » Refugees Scholarships » Research Grants » Scholarships and Grants

Scholarships in Australia » Scholarships in Austria » Scholarships in Belgium » Scholarships in Canada » Scholarships in Germany » Scholarships in Italy » Scholarships in Japan » Scholarships in Korea » Scholarships in Netherlands » Scholarships in Switzerland » Scholarships in UK » Scholarships in USA

What is an Operating System? » Computer Shortcut Keys and their Functions » Keyboard Function Keys

Short Stories for Kids - Moral Stories – English Short Stories for Children - Moral Stories for Kids - Stories for Kids - Funny Story for Kids - Scary Stories for Kids - Really Funny Short Stories - Bedtime Stories Proverb Stories Powerful Motivational Quotes for Students » Success Quotes » English Short Stories for Kids

Cabin Crew Jobs & Career Advice » Secretary Job Description » Receptionist Job Description » Top 100 Interview Questions and Answers » How to Prepare for an Interview » How to Write a CV » How to Choose a Career » Computer Shortcut Keys and their Functions

#1 Best Opportunities for Entrepreneurs Website "Legitimate Opportunities for Entrepreneurs Available Now" 2023 Opportunities for Africans 2024 Opportunities for Africans 2025 Opportunities for Africans 20 Business Grants for African Entrepreneurs and Startups 2023 Business Grants 2023 Grants for Small Business in Nigeria 2023 Opportunity Desk 2024 Business Grants 2024 Grants for Small Business in Nigeria 2024 Opportunity Desk 2025 Business Grants 2025 Grants for Small Business in Nigeria 2025 Opportunity Desk Advance Africa Scholarships 2023 Advance Africa Scholarships 2024 Advance Africa Scholarships 2025 African Scholarships for Undergraduates African Union Scholarships 2023 African Union Scholarships 2024 African Union Scholarships 2025 Business Grants for African Entrepreneurs 2023 Business Grants for African Entrepreneurs 2024 Business Grants for African Entrepreneurs 2025 Business Grants in Kenya 2023 Business Grants in Kenya 2024 Business Grants in Kenya 2025 Commonwealth Scholarship 2023 Commonwealth Scholarship 2024 Commonwealth Scholarship 2025 Commonwealth Scholarship Application Portal Commonwealth Scholarship Malaysia Commonwealth Scholarships for International Students Commonwealth Scholarships for Master's Study Commonwealth Shared Scholarship 2023 Commonwealth Shared Scholarship 2023 Prospectus Commonwealth Shared Scholarship 2024 Commonwealth Shared Scholarship 2024 Prospectus Commonwealth Shared Scholarship 2025 Commonwealth Shared Scholarship 2025 Prospectus Commonwealth Shared Scholarships 2023 Commonwealth Shared Scholarships 2024 Commonwealth Shared Scholarships 2025 developing Countries Scholarships Developing Countries Scholarships Full Undergraduate Scholarships for International Students Fully Funded Masters Scholarships for Developing Countries Fully Funded Youth Opportunities 2023 Fully Funded Youth Opportunities 2024 Fully Funded Youth Opportunities 2025 Funding Opportunities for Entrepreneurs 2023 Funding Opportunities for Entrepreneurs 2024 Funding Opportunities for Entrepreneurs 2025 Grant Opportunities for Entrepreneurs 2023 Grant Opportunities for Entrepreneurs 2024 Grant Opportunities for Entrepreneurs 2025 Grants for African Entrepreneurs 2023 Grants for African Entrepreneurs 2024 Grants for African Entrepreneurs 2025 Grants for Entrepreneurs 2023 Grants for Entrepreneurs 2024 Grants for Entrepreneurs 2025 Grants for Startups in Kenya 2023 Grants for Startups in Kenya 2024 Grants for Startups in Kenya 2025 Https Www Opportunity Desk Kenya: Call for Applications for Startup Funding Kenya: Call for Applications for Startup Grants Loans and Grants for Small and Big Business 2023 Loans and Grants for Small and Big Business 2024 Loans and Grants for Small and Big Business 2025 Masters Scholarships for African Students 2023 Masters Scholarships for African Students 2024 Masters Scholarships for African Students 2025 Masters Scholarships for Developing Countries Opportunities Desk Opportunities for Africa Opportunities for African Entrepreneurs Opportunities for African Graduates Opportunities for African Youth Opportunities for Africans 2023 Opportunities for Africans 2024 Opportunities for Africans 2025 Opportunities for Africans in Europe Opportunities for Entrepreneurs 2023 Opportunities for Entrepreneurs 2024 Opportunities for Entrepreneurs 2025 Opportunities for Nigerians Opportunities for Youth Opportunities for Youth in Africa Opportunity Desk 2023 Opportunity Desk 2024 Opportunity Desk 2025 Opportunity Desk India Opportunity Desk Internship Opportunity Desk Scholarship 2023 Opportunity Desk Scholarship 2024 Opportunity Desk Scholarship 2025 Opportunity Desk Uganda Opportunity Desk | the One Stop Place for Global Opportunities! Over $150,000,000 Opportunities for African Entrepreneurs Phd Scholarships for African Students 2023 Phd Scholarships for African Students 2024 Phd Scholarships for African Students 2025 Postgraduate Scholarships for Developing Countries Scholarship 4dev Scholarship for African Students in Europe Scholarship for Developing Countries 2023 Scholarship for Developing Countries 2024 Scholarship for Developing Countries 2025 Scholarship for Developing Countries in Engineering Scholarship for Ethiopians Scholarship Opportunity for Africans Desk Scholarship Position Scholarship Positions Scholarship Positions for Developing Countries Scholarship Positions for Phd Scholarship Positions Undergraduate Scholarship Postions Scholarship-positions.com Australia Scholarship-positions.com Canada Scholarship-positions.com Uk Scholarship-positions.com Usa Scholarships 4 Dev Scholarships for Africa Scholarships for Africans Scholarships for Developing Countries 2023 Scholarships for Developing Countries 2024 Scholarships for Developing Countries 2025 scholarships for Developing Countries in Africa Scholarships for Developing Countries in Africa Seed Funding for African Startups 2023 Seed Funding for African Startups 2024 Seed Funding for African Startups 2025 Short Course Scholarship for Developing Countries 2023 Short Course Scholarship for Developing Countries 2024 Short Course Scholarship for Developing Countries 2025 Short Term Training Scholarship for Developing Countries 2023 Short Term Training Scholarship for Developing Countries 2024 Short Term Training Scholarship for Developing Countries 2025 Small Business Grants Sponsored Short Courses for Developing Countries 2023 Sponsored Short Courses for Developing Countries 2024 Sponsored Short Courses for Developing Countries 2025 Startup Grants 2023 Startup Grants 2024 Startup Grants 2025 Swedish Scholarships for African Students Undergraduate Scholarships for African Students Undergraduate Scholarships for African Students 2023 Undergraduate Scholarships for African Students 2024 Undergraduate Scholarships for African Students 2025 Undergraduate Scholarships for Africans Undergraduate Scholarships for Developing Countries Unesco Scholarships for Developing Countries Websites Like Opportunity Desk World Bank Scholarships for Developing Countries World Bank Short Courses for Developing Countries Youth Hub Africa Business Grants For African Entrepreneurs & Startups Youth Entrepreneurship Grants in Africa Funding African Businesses - Free Grant Money For Anything Funding for African Businesses Free Grant Money For Anything in Africa