Funding and Proposals for Reporting on Malaria in Africa
Funding and Proposals for Reporting on Malaria in Africa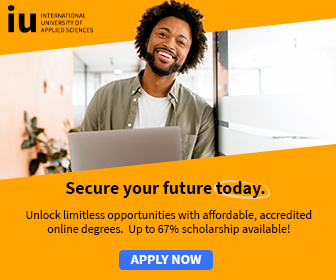 Funding and Proposals for Reporting on Malaria in Africa
Thomson Reuters Foundation Inviting Proposals for Reporting on Malaria in Africa.
The Thomson Reuters Foundation is inviting proposals for Reporting on Malaria in Africa.
Thomson Reuters Foundation is delighted to offer African journalists, who are motivated to report on malaria, the opportunity to take part in a new remote training initiative, Reporting on Malaria in Africa. This remote course will begin on Monday, 07 September and end on Friday, 25 September.
Since the turn of the century, the fight against malaria made tremendous progress and global malaria death rates dropped substantially.
Developments in disease prevention and treatments have helped to ease the burden of the disease, but obstacles to reducing malaria incidence persist. After decades of improvement, malaria cases are either flat or increasing again, challenging current approaches and interventions. New tools and innovations are being developed and delivered to rise to this challenge.
As new technologies emerge, new reporting techniques must be employed to accurately report on diseases. Media plays a critical role in creating a sustained and informed discourse on any public health initiative, and to that end has a responsibility to be impartial, responsible and informed.
Working with journalists across sub-Saharan Africa, this initiative seeks to:
Deepen participants' knowledge of malaria and public health more broadly.
Strengthen journalistic standards and enhance evidence-based reporting skills to help
African journalists cover the topic in an accurate and balanced way.
Provide intensive technical training and unique insights to participants in how to enhance reporting skills in this field.
The cohort will meet at least twice a week for a live two-hour virtual session with trainers and/or expert speakers to ask questions, share ideas, learn new skills and practice them.

All live sessions will be supplemented with extra material. Post-session discussions and feedback on an exclusive forum will extend the learning process.
Journalists who take part must commit to all elements of the scheme, signing an agreement to this effect.

These elements include:
Remote training on malaria reporting over a three-week period. Approximately 6- to 8-hour time commitment on average per week.
For selected participants, following the end of the remote course:
The production of stories on malaria
An editorial support scheme that will help produce these stories

Benefits

Participants of this course will:
Receive training on ethical reporting and standards in health reporting, working with sources, how to search for trusted information and identify fake news, story pitching;
Deepen their knowledge of malaria and public health more broadly, covering the current challenges that are hindering progress in the fight against malaria as well as the new and innovative approaches of reducing malaria incidence and their associated challenges and criticisms;
Be exposed to expert speakers;
Gain access to story ideas and editorial advice and will be invited to share your own expertise with other participants;
Propose one or more malaria story ideas that you wish to work on – if you are selected, they will provide experienced journalists to help you pursue your malaria stories right up to publication/broadcast.

Selected participants will receive modest funding to help them realise their malaria stories.

Eligibility Criteria

The Foundation is looking for:
African journalists, based in sub-Saharan Africa, working as staff journalists or regular contributors to English-language media organisations in their respective countries;
Journalists working for a news organisation will need consent from their editor to take part.

Freelancers should provide evidence that one or more media organisations will be willing to take their work.
Journalists able to commit to the full length of the 3-week course and to spending significant time working on malaria stories in the weeks following the end of the course;
Journalists with at least three years of professional experience;
It is an advantage if you have health reporting experience, but if you have a strong motivation to learn about malaria and health and report on these issues then they will consider your application;
Journalists working in any medium or multiple media are welcome to apply (print, online, radio or television);
Journalists applying must have fluent English (reading, writing, speaking, listening);
Journalists applying must have access to a minimum internet speed of 1 MB/second.

Apply by 26th August.

For more information and application details, see; Funding and Proposals for Reporting on Malaria in Africa

Scholarships for Study in Africa » Scholarships for African Students » Undergraduate Scholarships » African Women Scholarships & Grants » Developing Countries Scholarships » Erasmus Mundus Scholarships for Developing Countries » Fellowship Programs » Funding Grants for NGOs » Government Scholarships » LLM Scholarships » MBA Scholarships » PhD and Masters by Research Scholarships » Public Health Scholarships - MPH Scholarships » Refugees Scholarships » Research Grants » Scholarships and Grants

Scholarships in Australia » Scholarships in Austria » Scholarships in Belgium » Scholarships in Canada » Scholarships in Germany » Scholarships in Italy » Scholarships in Japan » Scholarships in Korea » Scholarships in Netherlands » Scholarships in Switzerland » Scholarships in UK » Scholarships in USA

What is an Operating System? » Computer Shortcut Keys and their Functions » Keyboard Function Keys

Short Stories for Kids - Moral Stories – English Short Stories for Children - Moral Stories for Kids - Stories for Kids - Funny Story for Kids - Scary Stories for Kids - Really Funny Short Stories - Bedtime Stories Proverb Stories Powerful Motivational Quotes for Students » Success Quotes » English Short Stories for Kids

Cabin Crew Jobs & Career Advice » Secretary Job Description » Receptionist Job Description » Top 100 Interview Questions and Answers » How to Prepare for an Interview » How to Write a CV » How to Choose a Career » Computer Shortcut Keys and their Functions