Funding and Proposals for Reporting on Illicit Finance in Uganda
Funding and Proposals for Reporting on Illicit Finance in Uganda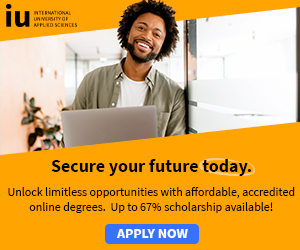 Funding and Proposals for Reporting on Illicit Finance in Uganda
Thomson Reuters Foundation seeking Proposals for Reporting on Illicit Finance in Africa (Uganda).
The Thomson Reuters Foundation is seeking proposals for Reporting on Illicit Finance in Africa.
Thomson Reuters Foundation in partnership with the African Centre for Media Excellence is looking for Ugandan journalists who are motivated to understand how their country could be losing money via illicit means.
Wealth of Nations is a long-term engagement, and journalists who take part must commit to all elements of the scheme, signing an agreement to this effect.
These elements include:
Intensive training on reporting illicit finance
The first workshop will take place from Monday, 31 August – Friday, 04 September 2020 at the African Centre for Media Excellence in Kampala
A follow-up workshop will take place from Wednesday, 30 September – Friday, 02 October 2020 at the African Centre for Media Excellence in Kampala For selected participants:
The production of stories on illicit financial flows
A mentoring support scheme that will help produce these stories Journalists will not be considered to have completed the scheme until they have completed all the elements, which for selected participants includes producing at least one story on illicit financial flows, and will not receive their certificates until this point.

Benefits
If selected, you will take part in two intensive workshops covering illicit finance, reporting on companies, accounts and budgets, and investigative techniques. The workshops will take place in Kampala.
You will propose one or more story ideas that you wish to work on within the scheme – if you are selected, they will provide experienced journalists to help you pursue your stories right up to publication/broadcast.
Selected participants will receive modest funding to help them realise their stories.
You will have exclusive access to expertise through the network of illicit finance experts.
You will also have access to story ideas and editorial advice and will be invited to share your own expertise with other participants.

Eligibility Criteria

The Foundation is looking for:
Female journalists only, at this time.
Journalists who have not taken part in Wealth of Nations before.
Journalists with at least two years of professional experience.
It is an advantage if you are familiar with investigative journalism, reporting on finances and/or dealing with numbers more generally, but if you have a strong motivation to learn about and understand these issues then they will consider your application.
You must be able to spend significant time working on illicit finance stories.
Both freelancers and staff journalists may apply. Journalists working for a news organisation will need consent from their editor to take part. Freelancers should provide evidence that one or more media organisations will be willing to take their work.
Journalists working in any medium or multiple media are welcome to apply (print, online, radio or television).
Journalists should be based in Uganda and working for one or more Ugandan media organisations.
Journalists applying must have fluent English.

Apply by 26th August.

For more information and application details, see; Funding and Proposals for Reporting on Illicit Finance in Uganda

Scholarships for Study in Africa » Scholarships for African Students » Undergraduate Scholarships » African Women Scholarships & Grants » Developing Countries Scholarships » Erasmus Mundus Scholarships for Developing Countries » Fellowship Programs » Funding Grants for NGOs » Government Scholarships » LLM Scholarships » MBA Scholarships » PhD and Masters by Research Scholarships » Public Health Scholarships - MPH Scholarships » Refugees Scholarships » Research Grants » Scholarships and Grants

Scholarships in Australia » Scholarships in Austria » Scholarships in Belgium » Scholarships in Canada » Scholarships in Germany » Scholarships in Italy » Scholarships in Japan » Scholarships in Korea » Scholarships in Netherlands » Scholarships in Switzerland » Scholarships in UK » Scholarships in USA

What is an Operating System? » Computer Shortcut Keys and their Functions » Keyboard Function Keys

Short Stories for Kids - Moral Stories – English Short Stories for Children - Moral Stories for Kids - Stories for Kids - Funny Story for Kids - Scary Stories for Kids - Really Funny Short Stories - Bedtime Stories Proverb Stories Powerful Motivational Quotes for Students » Success Quotes » English Short Stories for Kids

Cabin Crew Jobs & Career Advice » Secretary Job Description » Receptionist Job Description » Top 100 Interview Questions and Answers » How to Prepare for an Interview » How to Write a CV » How to Choose a Career » Computer Shortcut Keys and their Functions