Funded Media Workshop on Wildlife and Conservation Reporting in Africa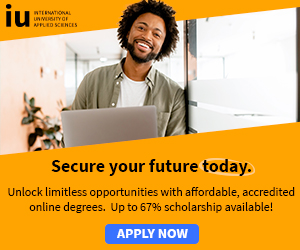 Funded Media Workshop on Wildlife and Conservation Reporting in Africa
Free Scholarship + Free Tablet! - Every Registered Student Receives a Free Scholarship and Tablet!*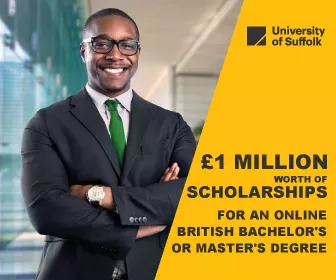 Funded Media Workshop on Wildlife and Conservation Reporting in Africa
The Earth Journalism Network (EJN) is hosting a week-long workshop designed to give reporters access to experts in conservation, wildlife crime and investigative reporting and equip them will skills and knowledge to better report on wildlife and conservation issues.
The workshop will be held on the north coast of Kenya around Nyali from November 18-22 (please note these dates may change slightly).
This workshop is part of EJN's East Africa Wildlife Journalism project supported through a joint grant from the US Department of Interior and the US Agency for International Development.
EJN will bear the travel, accommodation and meal costs of selected participants.
The Program
Selected participants will also attend a field trip that will enable them to build stories around the issues discussed during the workshop sessions by witnessing their effects firsthand.
Proposed site visits could include a trip to the Port of Mombasa and the Kaya Forest in Kilifi.
Both locations are relevant to the workshop themes and, as they often seek to emphasize, have solutions angles:
The former uses technology to combat the illegal wildlife trade, and the latter serves as an example of how to use indigenous knowledge and community support to conserve flora and fauna.
Through this experience, participants will have a chance to learn about concerted measures put in place to thwart the illegal wildlife trade, how communities are conserving their environments and the threats fishing communities face due to illegal fishing practices and the impacts of climate change.
Who qualifies?
Media practitioners interested in wildlife, environment and conservation journalism with a demonstrated track record of well-researched and solutions-based stories.
Journalists from print, television, online and radio are welcome to apply.

The workshop is open to journalists from Kenya, Uganda, Tanzania and Rwanda.
Those based in coastal Kenya, from the Tsavo to Lamu, are especially encouraged to apply.

Selected participants must:
Commit to attend all days of the workshop.
Have experience reporting on wildlife and conservation issues.
Provide a letter from applicant editor or media outlet supporting their application.
Freelance journalists are welcome to apply but must have a letter of support from a media organization that will publish or broadcast their stories.
Be willing to post copies of any stories produced for applicant home media organizations as a result of participating in the workshop on the EJN website.

How to apply
Applicants can apply online via given website.
Applicants must submit three samples of stories or links to reports related to wildlife or conservation issues.

For more information and application details, see; Funded Media Workshop on Wildlife and Conservation Reporting in Africa

Scholarships for Study in Africa » Scholarships for African Students » Undergraduate Scholarships » African Women Scholarships & Grants » Developing Countries Scholarships » Erasmus Mundus Scholarships for Developing Countries » Fellowship Programs » Funding Grants for NGOs » Government Scholarships » LLM Scholarships » MBA Scholarships » PhD and Masters by Research Scholarships » Public Health Scholarships - MPH Scholarships » Refugees Scholarships » Research Grants » Scholarships and Grants

Scholarships in Australia » Scholarships in Austria » Scholarships in Belgium » Scholarships in Canada » Scholarships in Germany » Scholarships in Italy » Scholarships in Japan » Scholarships in Korea » Scholarships in Netherlands » Scholarships in Switzerland » Scholarships in UK » Scholarships in USA

What is an Operating System? » Computer Shortcut Keys and their Functions » Keyboard Function Keys

Short Stories for Kids - Moral Stories – English Short Stories for Children - Moral Stories for Kids - Stories for Kids - Funny Story for Kids - Scary Stories for Kids - Really Funny Short Stories - Bedtime Stories Proverb Stories Powerful Motivational Quotes for Students » Success Quotes » English Short Stories for Kids

Cabin Crew Jobs & Career Advice » Secretary Job Description » Receptionist Job Description » Top 100 Interview Questions and Answers » How to Prepare for an Interview » How to Write a CV » How to Choose a Career » Computer Shortcut Keys and their Functions