Fully Funded International MSc Scholarships in Soils and Global Change
Fully Funded International MSc Scholarships in Soils and Global Change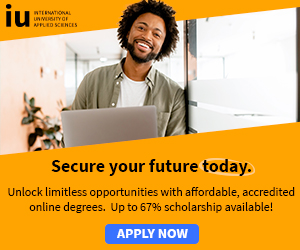 Fully Funded International MSc Scholarships in Soils and Global Change
International Master of Science in Soils & Global Change (IMSOGLO). Global change has profound effects on soils that are observed throughout the world.
This emphasizes the need to train more people worldwide who understand how soils react to global change and are able to develop preventive actions and remediation strategies to increase soil resilience.
Benefits
Gain advanced knowledge in soil physics, soil biogeochemistry, land information systems, meteorology and climatology
Learn to understand soil ecosystems under natural conditions and human-impact, in relation to global change
Develop a holistic understanding of interactions and processes in ecosystems, using statistical tools and advanced modelling techniques
Qualify for employment in private and public-sector companies and organisations where high level expertise in soil management is required
Lead interdisciplinary groups for development of sustainable environmental solutions at local, regional and global scale

Fully Funded International MSc Scholarships in Soils and Global Change - Admission Criteria

Academic Requirements
In order to enter the IMSOGLO programme you need to have at least an academic bachelor degree (minimum 180 ECTS credits) in pure or applied sciences (e.g., chemistry, biology, geology, civil or agricultural engineering, environmental or agricultural sciences, etc.) or an equivalent level from a recognised university or engineering college.
The obtained bachelor degree must contain at least 40 ECTS credits in natural sciences (physics, chemistry, mathematics, ecology, biology, geography, environmental sciences and agricultural sciences).
English language requirements

Accepted official language test certificates:
TOEFL IBT (at least total score of 90 out of 120)
Academic IELTS (overall band score of at least 6.5 with at least 6 for writing)
Cambridge Certificate of Advanced English (CAE)

Fully Funded International MSc Scholarships in Soils and Global Change

For the next cohort 20 Erasmus Mundus scholarships for NON EU and 8 for EU will be available.

A full scholarship for non EU students includes:
The full tuition fees (9000€/year)
A monthly allowance for living expenses of 1000€/month
Installation fee: 1000€ (lump sum at arrival)
Travel expenses (3000€/year – lump sum)
A health insurance (value 500€/year)

A full scholarship for EU students includes :
The full tuition fees (4000€/year)
A monthly allowance for living expenses of 1000€/month
Travel costs : 1000€/year
A health insurance 500€/year

Consortium Scholarships
The consortium offers scholarships for EU and NON EU candidates applying for the course.

The number (3-4/intake) and amount of scholarships will be fixed according to the fund availability.
It will be distributed according to the candidate CV's quality and their motivation.
A full scholarship is not given. We prefer to give partial scholarships to several students instead of full ones to only a few.

The Consortium scholarship may include (one or two of the following, not all):

• Tuition fees (up to 9000€ / year, valid for 2 years).

• Free Health insurance.

• Travels: up to 500€.

• Monthly allocation for living and housing (200-300€/month).

Academic Scholarships

Academic Scholarships are granted to excellent applicants.

These scholarships will cover a part of tuition fees and about 500€ / month for EU students and 850€ / month for non EU students.

Additional scholarships are available depending on the program country and other factors.

Apply by 28th February.

For more information and application details, see; Fully Funded International MSc Scholarships in Soils and Global Change

List of All Current Scholarships for International Students - Updated Daily - Apply Today! Click Here!

Scholarships for Study in Africa » Scholarships for African Students » Undergraduate Scholarships » African Women Scholarships & Grants » Developing Countries Scholarships » Erasmus Mundus Scholarships for Developing Countries » Fellowship Programs » Funding Grants for NGOs » Government Scholarships » LLM Scholarships » MBA Scholarships » PhD and Masters by Research Scholarships » Public Health Scholarships - MPH Scholarships » Refugees Scholarships » Research Grants » Scholarships and Grants

Scholarships in Australia » Scholarships in Austria » Scholarships in Belgium » Scholarships in Canada » Scholarships in Germany » Scholarships in Ireland » Scholarships in Italy » Scholarships in Japan » Scholarships in Korea » Scholarships in Netherlands » Scholarships in Switzerland » Scholarships in UK » Scholarships in USA

Funding Agencies for Grants - Search Funding Agencies for Grants? - NGO Funding Agencies - Fill Out a Simple Grant Form? - NGO Grant Funding Agencies

List of All Current Scholarships for International Students - Updated Daily - Apply Today! Click Here!

Volunteer in Kenya - Medical Volunteer Kenya - Volunteer in Orphanages in Kenya

What is an Operating System? » Computer Shortcut Keys and their Functions » Keyboard Function Keys

Short Stories for Kids - Moral Stories – English Short Stories for Children - Moral Stories for Kids - Stories for Kids - Funny Story for Kids - Scary Stories for Kids - Really Funny Short Stories - Bedtime Stories Proverb Stories Powerful Motivational Quotes for Students » Success Quotes » English Short Stories for Kids

Cabin Crew Jobs & Career Advice » Secretary Job Description » Receptionist Job Description » Top 100 Interview Questions and Answers » How to Prepare for an Interview » How to Write a CV » How to Choose a Career » Computer Shortcut Keys and their Functions