Fully Funded ICYF Media Training Camp for Youth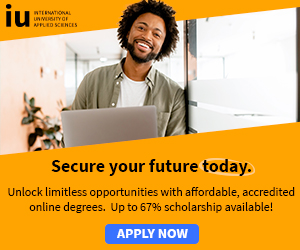 Fully Funded ICYF Media Training Camp for Youth
Free Scholarship + Free Tablet! - Every Registered Student Receives a Free Scholarship and Tablet!*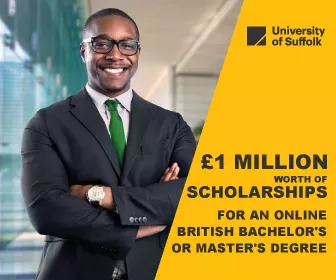 Fully Funded ICYF Media Training Camp for Youth
The Islamic Cooperation Youth Forum (ICYF), in partnership with the Ministry of Youth and Sports of the Republic of Turkey and Anadolu Agency, will organize an international youth media camp which will expose youth from OIC Member States to learning about ­­journalism, and current media global issues.
It will take place from 15 – 21 September for young men and 23 – 29 September for young women, in SAMSUN Turkey.
The organizing committee will cover international flight tickets, accommodation, and food.
Objectives
Enhancing youth media capacity and participation;
Explore the interconnections between media and societal (in)tolerance, especially with regards to immigrants and refugees;
Identify possible media work directions and strategies reflecting participants' social realities;
Understand and evaluate the reliability of journalistic craft (e.g. non-biased reporting, usage of proper sources);
Explore youth media participation in culturally diverse societies;
Strengthen youth connection to heritage, language, culture, and identity through media.

Elements

The Elements of the camp programme will be designed according to followings:

Media Literacy:
To deepen the understanding of media literacy (content, communication, censorship etc.);
To discuss the social role of media literacy, in particular within youth;
To compare contexts of youth media work;
To share methods and tools on media literacy work with youngsters;
To develop individual media competences by inviting participants to share skills on different media formats in a case study;
To prepare a workshop on composing effective media content;

Digital Media Literacy:
To develop participants skills to analyze and evaluate power and impact of digital media images and messages;
To develop participants technical and creative abilities to use digital media tools for personal and organizational needs in a workshop;
To develop participants abilities to produce alternative digital media messages that promote social media effectiveness of participants;
To strength digital media literacy competencies of the participants to fight against Islamophobia specifically on Palestinian conflict;
To train on composing effective messages in a workshop;
To practice expressing ideas, opinions and believes in effective way under the supervision of experts.

Media Manipulation and Information Distortion:
To clarify the types of information disorder (misinformation, dis-information, mal-information);
To identify the phases and elements of information disorder (Agents, message, interpreter);
To identify strategies on coping with information distortion;
To clarify motives behind disinformation;
To identify role of trolls, hate groups, ideologies, influencers and networked groups etc.)
To analyze information, pictures and videos (fact checking, picture/video). Power of Social Media:
To understand power of social media with facts and statistic from certain events and campaigns;
To learn basis of creative use of social media;
To provide a platform for participants to share their experiences in a workshop;
To identify target audience and its social media platforms;
To prepare social media strategy and follow up its implementation in a Workshop.

Digital Campaigns:
To identify how to create content;
To develop media campaign plan;
To understand effect of collaboration with influencers/celebrities/NGOs;
To define hot to get applicants voice heard;
To clarify process of turning a campaign to real movement.

Eligibility and Participant Selection

The final selection will be made by the organizing team. Applicant should meet the following criteria:
citizen of an OIC Member State or representative of a Muslim community in a non-OIC Member State;
Ability to communicate in English;
Age between 18–35;
Media background (study, work experience or interest);
Involved in/or have coordinated media related project;
Active in the service and development of the community;
Leader with impact in his/her local community;
Commitment to attending the full course of the media camp.

How to Apply

Interested applicants can apply online via given website.

Apply by 20th August.

For more information and application details, see; Fully Funded ICYF Media Training Camp for Youth

Scholarships for Study in Africa » Scholarships for African Students » Undergraduate Scholarships » African Women Scholarships & Grants » Developing Countries Scholarships » Erasmus Mundus Scholarships for Developing Countries » Fellowship Programs » Funding Grants for NGOs » Government Scholarships » LLM Scholarships » MBA Scholarships » PhD and Masters by Research Scholarships » Public Health Scholarships - MPH Scholarships » Refugees Scholarships » Research Grants » Scholarships and Grants

Scholarships in Australia » Scholarships in Austria » Scholarships in Belgium » Scholarships in Canada » Scholarships in Germany » Scholarships in Italy » Scholarships in Japan » Scholarships in Korea » Scholarships in Netherlands » Scholarships in Switzerland » Scholarships in UK » Scholarships in USA

What is an Operating System? » Computer Shortcut Keys and their Functions » Keyboard Function Keys

Short Stories for Kids - Moral Stories – English Short Stories for Children - Moral Stories for Kids - Stories for Kids - Funny Story for Kids - Scary Stories for Kids - Really Funny Short Stories - Bedtime Stories Proverb Stories Powerful Motivational Quotes for Students » Success Quotes » English Short Stories for Kids

Cabin Crew Jobs & Career Advice » Secretary Job Description » Receptionist Job Description » Top 100 Interview Questions and Answers » How to Prepare for an Interview » How to Write a CV » How to Choose a Career » Computer Shortcut Keys and their Functions