Fully Funded Artist Residencies in Europe 2022 - 2023

Fully Funded Artist Residencies in Europe 2022 ✅ Artist Residencies Europe 2022 ✅ International Artist Residencies 2022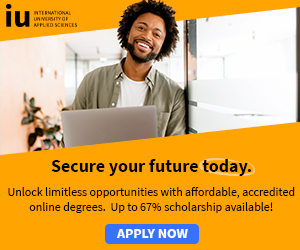 Fully Funded Artist Residencies in Europe
The Petrohradská kolektiv is pleased to announce an open call for artists to participate in an international program Artist in Residence in Europe.
The residency program is intended for active artists, creators, and theoreticians, who desire independence and want space and technical support for working on their projects.
That's what the Petrohradská kolektiv AiR program offers in the heart of a multi-genre cultural center in Prague.
The goal of the program is creating an open platform for international artistic dialogue, interconnection of different cultures, and support for emerging artists working with diverse media.
Fully Funded Artist Residencies in Europe - Petrohradská Kolektiv Benefits
Accommodation and a studio in the Petrohradská kolektiv complex
Covering the travel and material costs (up to 200€)
Technical support and consultation
Exhibition in Jedna Dva Tri Gallery (or an alternative)
Free entrance to all the events organized by Petrohradská kolektiv
The original idea behind Petrohradská kolektiv was to make a community space for creativity and art practice, where there's a place for both efficient working and pleasant relaxing, where you can focus on your own projects and then take a break without the necessity of leaving the building.
Within the AiR they provide technical support, promotion, and curatorial assistance.
Travel and material costs are covered up to a maximum of 200€.
AiR 2022 will take place between April 15 - November 30 2022.
The duration of the residency is 4-6 weeks, when the participant is obliged to finish their project and prepare it for the presentation in a form of exhibition.

Fully Funded Artist Residencies in Europe - Who Petrohradská Kolektiv is Looking For?
Residencies are intended mainly for artists with interests in creative sharing and participation in the field of Prague contemporary art scene.
Prospective participants should introduce them to concrete projects that would be realized within their stay in Prague. The final result of the residency will be traditionally showcased in the Jedna Dva Tri Gallery. Anyway, the form of the output can be adapted according to each project's nature.

Eligibility Criteria - Fully Funded Artist Residencies in Europe - Petrohradská Kolektiv
Participation in the residential program requires communication skills in English or in Czech.
Each resident is obligated to prepare a final report of their stay including a photo documentation.
Participants of the AiR program of Petrohradská kolektiv are required to spend at least 75% of the duration of their stay in the place of the residency.
The stays include an author's presentation (or its online equivalent) and an exhibition output or else.
The residency must be completed within the specified period and it is not possible to interrupt it.
Because of the current pandemic, the residency is conditioned by submitting a certificate of vaccination against Covid-19 and a certificate of testing for Covid-19 with a negative result.

The costs of the vaccination and the test are not covered by Petrohradská kolektiv.

For more information and application details, see; Fully Funded Artist Residencies in Europe

More;
Fully Funded Artist Grants and Opportunities 2022
Art Residency Programs 2022
Artist Residency Programs
Free Artist Residencies in Europe
Fully Funded Artist Residencies 2022
Fully Funded Europe Artist Residencies 2022
How to Start an Artist Residency Program
International Artist Residencies 2022
List of Artist Residencies 2022
International Artists Residency Program

List of All Current Scholarships for International Students - Updated Daily - Apply Today! Click Here!

Scholarships for Study in Africa » Scholarships for African Students » Undergraduate Scholarships » African Women Scholarships & Grants » Developing Countries Scholarships » Engineering Scholarships » Erasmus Mundus Scholarships for Developing Countries » Fellowship Programs » Funding Grants for NGOs » Government Scholarships » LLM Scholarships » MBA Scholarships » PhD and Masters by Research Scholarships » Public Health Scholarships - MPH Scholarships » Refugees Scholarships » Research Grants » Scholarships and Grants

Scholarships in Australia » Scholarships in Austria » Scholarships in Belgium » Scholarships in Canada » Scholarships in Germany » Scholarships in Ireland » Scholarships in Italy » Scholarships in Japan » Scholarships in Korea » Scholarships in Netherlands » Scholarships in Switzerland » Scholarships in UK » Scholarships in USA

Funding Agencies for Grants - Search Funding Agencies for Grants? - NGO Funding Agencies - Fill Out a Simple Grant Form? - NGO Grant Funding Agencies

List of All Current Scholarships for International Students - Updated Daily - Apply Today! Click Here!

Volunteer in Kenya - Medical Volunteer Kenya - Volunteer in Orphanages in Kenya

What is an Operating System? » Computer Shortcut Keys and their Functions » Keyboard Function Keys

Short Stories for Kids - Moral Stories – English Short Stories for Children - Moral Stories for Kids - Stories for Kids - Funny Story for Kids - Scary Stories for Kids - Really Funny Short Stories - Bedtime Stories Proverb Stories Powerful Motivational Quotes for Students » Success Quotes » English Short Stories for Kids

Cabin Crew Jobs & Career Advice » Secretary Job Description » Receptionist Job Description » Top 100 Interview Questions and Answers » How to Prepare for an Interview » How to Write a CV » How to Choose a Career » Computer Shortcut Keys and their Functions

100+ Visual Arts Fellowships 100+ Visual Arts Fellowships for Artists 100+ Visual Arts Fellowships for Emerging and Established Artists 150+ Fellowships for Emerging and Early Career Artists 360+ Amazing Art Grants to Apply for Today 700+ Individual Artist Grants Artist Grants and Opportunities 2022 Americans for the Arts Announcing Artist Relief Announcing Artist Relief for Covid-19 Anything Art Grant Are You an Artist in Need of Aid? Here Are Dozens of Assistance Programs Are You an Artist in Need of Aid? Here Are Dozens of Grants Art and Design Scholarships Art Education Grants 2021 Art Fellowship Art Fellowships Art Fellowships Art Fellowships California Art Fellowships Washington Dc Art Gallery Jobs Nyc Art Grant Ideas Art Grants Art Grants for Organizations Art Grants for Schools Art in Action Funding and Grants for Arts Art in Action Funding and Grants for Arts Education Art in Action Funding and Grants for Education Art Jobs Nyc Entry Level Art Research Fellowships Art Scholarships & Grants Art Scholarships for International Students Art Scholarships for International Students Canada Art Scholarships in Georgia Art Scholarships in Nc Art Space Grants Art Supplies Grants Artist Assistant Jobs Nyc Artist Grant Program - Fund Your Art Project Artist Grant Program - Fund Your Art Projects Artist Grant Program - Fund Your Project Artist Grants Artist Grants 2019 Artist Grants 2021 Artist Grants Covid Artist Relief Artist Relief Fund Artist Relief Fund Application Artist Relief Grant Artist Relief Grants Artist Relief Project Artist Relief Recipients Artist Relief Submittable Artist Relief Tree Artist Residencies Arts & Culture Arts & Culture Finance Arts & Culture Funding Arts & Culture Grants Arts and Culture Leaders of Color Emergency Fund Arts Grants Database Beckmann Emerging Artist Fellowship Program College Grants for Art Students Community Art Grants Community Arts Grants Complete Guide to 2019 Artist Grants & Opportunities Complete Guide to Artist Grants & Opportunities Covid-19 Artist Relief Project Covid-19 Relief Fund Covid-19 Relief Funds for Artists Covid-19 Resources for Artists and Arts Organizations Crayola Art Grant Cultural Grants Do Artists in Residence Get Paid? Elementary Art Grant Ideas Emergency Grants for Artists Emergency Grants for Artists This Month Emergency Grants for Artists This Year Emergency Grants for Artists Today Entertainment Grants Evergreen Longhouse Grants Fca Grants to Artists Federal Arts Grants Federal Grants for the Arts Financial Relief Resources for Artists During Covid-19 Financial Relief Resources for Artists in Africa Financial Relief Resources for Artists in Developing Countries Financial Relief Resources for Artists Worldwide Fine Art Scholarships for International Students in Canada Fine Art Scholarships in India First Peoples Fund Foundation for the Arts Foundation for the Arts Dallas Fund for the Arts Giving Community Arts Grants Funding Resources and Grants for Individual Artists Government Grants for Artists Grant Opportunities for Students Studying the Arts Grantmakers in the Arts Grants for 2021 Grants for Art Students Grants for Art Therapy Students Grants for Artists Grants for Artists in Africa Grants for Artists in Africans Grants for Artists in Asia Grants for Artists in Asians Grants for Artists in Australia Grants for Artists in Canada Grants for Artists in Egypt Grants for Artists in Europe Grants for Artists in India Grants for Artists in Kenya Grants for Artists in Nigeria Grants for Artists in South Africa Grants for Artists in Uganda Grants for Artists in Us Grants for Artists in Usa Grants for Artists of Color Grants for Artists of Color Grants for Artists of Color 2021 Grants for Arts Projects Grants for Female Artists 2019 Grants for Native American Artists 2019 Grants for Nonprofits Organizations Grants for Performance Art Grants for Performing Arts Education Grants for Projects Grants for the Arts Grants for the Arts General Operating Support Grants for Visual Artists Grants to Artists - Foundation for Contemporary Arts Graphic Design Scholarships for International Students 2021 Halcyon Arts Lab Fellowship How Do Art Projects Get Funding? How Do I Become an Artist of Residence? How Do I Get an Artist Grant? How Much is a Pollock Krasner Grant? How to Get an Art Grant Humanity Organization Grant Illustration Scholarships Interdisciplinary Artist Grants Kala Fellowship List of Arts Resources List of Arts Resources During the Covid-19 List of Arts Resources During the Covid-19 Outbreak Local Native American Artists Macdowell Colony Fellowship Music Fellowships Music Grants Music Grants 2019 Music Grants 2021 National Arts Organization National Endowment for the Arts National Endowment for the Arts and Humanities National Endowment for the Arts Conference National Endowment for the Arts Film Grants National Endowment for the Arts Funding National Endowment for the Arts Funding Cut National Endowment for the Arts Grant Applications National Endowment for the Arts Grants National Endowment for the Arts Performance National Endowment for the Humanities Address National Endowment for the Humanities Budget National Endowment for the Humanities Internship National Endowment for the Humanities Jobs National Endowment for the Humanities Logo National Endowment for the Humanities Recipients National Endowment for the Humanities Summer Seminars National Foundation for the Arts Native American Art Association Native American Art Organizations Native Fellowship Nea Cares Grants Nea Grant Application Form Nea Grant Examples Nea Grant Recipients 2021 Nea Grants Nea Grants for Arts Projects Nea Project Description Neh Archaeology Grant Neh Covid Grants Neh Digitization Grants Neh Grants Neh Shutdown Neh Translation Grant New York Foundation for the Arts Jobs Nyfa Emergency Grant Nyfa Grants Nyfa Opportunities Public Art Grants Scholarships for Art Students School Art Funding Search Neh Grants Search Results Target Arts and Culture Grants The Artists Fund Theater Grants 2021 Theatre Grants Theatre Grants for Individuals Top 470+ Scholarships & Grants to Help Pay for Art School Tribal Grants United States Artist Relief Fund United States Artists Application Web Results Web Results What Are the Benefits of a Fellowship? What is an Art Fellowship? What is an Artist Grant? What is the Easiest Residency? Where Can I Find Grants for Individual Artist? Where Can I Find Grants for Individual Artists? 2021 Grants 2022 Grants 2023 Grants A Creative's Guide to Grants and Project Funding A New Dawn in Arts Funding in Uganda's Creative Sector Africa Small Grants African Culture Fund Art Funding Art Moves Africa Grants Artist Relief Fund Application South Africa Artist Relief Fund South Africa Artist Relief Grants - Business and Arts South Africa Artist Relief Grants | Business and Arts Grants South Africa Artist Relief Grants | Business and Arts South Africa Arts Funding 2021 Arts Funding 2022 Arts Funding 2023 Available Grants in Nigeria Business and Arts South Africa Artist Relief Grant Business and Arts South Africa Artist Relief Grants Business Grants in Kenya 2021 Business Grants in Kenya 2022 Business Grants in Kenya 2023 Creative Financing in Kenya Creative Industry Financing Initiative Cbn Creative Industry Fund Africa Creative Industry Fund Kenya Creative Industry Fund Nigeria Creative Industry Fund South Africa Creative Industry Fund Uganda Creative Industry Funding Cross Cultural Foundation of Uganda Educational Grants in Nigeria Embassy Grants Kenya Embassy Grants Kenya 2021 Embassy Grants Kenya 2022 Embassy Grants Kenya 2023 Financing the Creative Industry in Nigeria Finding for Artists in Uganda Foundation Announces Funds for Young Creatives and Women Freelancers Relief Fund South Africa Funding for Creatives in Africa Funding for Creatives in Kenya Funding for Creatives in Nigeria Funding for Creatives in South Africa Funding for Creatives in Uganda Funding for Developing Arts in Africa Funding for Environmental Projects in Kenya Funding for Music Projects in South Africa Funding for Writers in South Africa Funding for Youth Projects in Africa Funds for Ngos German Embassy in Uganda Grants German Ngos in Uganda Get Funding for Your Art Project - Need Project Funding? Get Funding for Your Project Get Funding for Your Project - Need Project Funding? Grants for Africa Grants for African Artists 2021 Grants for African Artists 2022 Grants for African Artists 2023 Grants for Education in Africa Grants for Self Help Groups in Kenya Grants for Youth Groups in Kenya Grants in Kenya 2021 Grants in Kenya 2022 Grants in Kenya 2023 Grow Your Creative Business Heva Fund Kenya International Funding for Projects in Africa Kenyan Fund for Artists, Actors and Musicians Macarthur Foundation Grants 2021 Macarthur Foundation Grants 2022 Macarthur Foundation Grants 2023 Macarthur Foundation Nigeria Need Project Funding? Nigeria Creative Enterprise Support Programme Nigeria Grant 2021 Nigeria Grant 2022 Nigeria Grant 2023 Opportunities for African Artists Philanthropic Foundations in Nigeria Relief Fund for South African Artists, Athletes 90+ Amazing Organizations That Give Indie Musicians Grants Aid Grants for Musicians - Apply Now Apply for Music Scholarships Art Fellowships 2021 Art Funding Organizations Art Grants & Scholarships for Dancing, Acting, Music Art Moves Africa Artist Grants 2021 Artist Grants 2021 Covid Artist Relief Fund Offers Grants to Africa Artists Hit by Coronavirus Artist Relief Fund Offers Grants to India Artists Hit by Coronavirus Artist Relief Fund Offers Grants to Kenya Artists Hit by Coronavirus Artist Relief Fund Offers Grants to Nigeria Artists Hit by Coronavirus Artist Relief Fund Offers Grants to Pakistan Artists Hit by Coronavirus Artist Relief Fund Offers Grants to South Africa Artists Hit by Coronavirus Artist Relief Fund Offers Grants to Uganda Artists Hit by Coronavirus Artist Relief Fund Offers Grants to Us Artists Hit by Coronavirus Artist Relief Grants - Businesss and Arts South Africa Arts Funding 2021 Arts Funding South Africa Ascap Foundation Scholarships Chamber Music Grants Church Music Grants Colleges With Orchestra Scholarships Community Music Grants Covid-19 Emergency Funding and Artist Resources Covid-19 Relief Resources for the Independent Music Covid-19 Resources for Artists and Arts Organizations Covid-19 Resources for Musicians Department of Arts and Culture Funding Application Forms 2021 Donate Electric Guitar Donate Guitars to Charity Donate Guitars to Schools Find Current Nonprofit Grants - Hundreds of Grants Added Daily Foundations That Give Grants to Churches Funding a Church Music Funding a Church Music Instruments Funding a Church Music Program Funding for Artists Funding for Arts and Culture Projects Funding for Cultural Projects in Africa Funding for Music Projects in Africa Funding for Music Projects in South Africa Funding for Musicians Funding for Musicians: Music Grants in the Africa Funding for Musicians: Music Grants in the Australia Funding for Musicians: Music Grants in the Canada Funding for Musicians: Music Grants in the Egypt Funding for Musicians: Music Grants in the Ghana Funding for Musicians: Music Grants in the Kenya Funding for Musicians: Music Grants in the Nigeria Funding for Musicians: Music Grants in the South Africa Funding for Musicians: Music Grants in the Uganda Funding for Musicians: Music Grants in the Uk Funding for Musicians: Music Grants in the Usa Funding for Musicians: Music Grants in the Zambia Funding for Youth Projects in Africa Government Grants - Free Money - Grants Are Not Repaid - Apply Grant for Music Teachers Grant Opportunities for Musicians and Non-profits Grant Possibilities for Music Teachers Grants for African Artists Grants for African Artists 2021 Grants for African Entrepreneurs 2021 Grants for Artists 2021 Grants for Artists of Color Grants for Arts Projects Grants for Band Instruments Grants for Churches Grants for Churches in Florida Grants for Education in Africa Grants for Emerging Artists Grants for Freelance Artists Grants for Freelance Artists in Africa Grants for Freelance Artists in Australia Grants for Freelance Artists in India Grants for Freelance Artists in Kenya Grants for Freelance Artists in Nigeria Grants for Freelance Artists in South Africa Grants for Freelance Artists in Uk Grants for Freelance Artists in Usa Grants for Guitars for Individual Grants for Guitars in Schools Grants for Music Education 2021 Grants for Music Education Students Grants for Music Festivals Grants for Music Instruments Grants for Music Venues Grants for Music Videos Grants for Musical Equipment Grants for Musical Instruments Grants for Musicians Grants for Musicians 2021 Grants for Musicians 2021 Covid-19 Grants for Musicians 2022 Grants for Musicians to Record Grants Possibilities for Music Teachers Grants to Usa Nonprofits and Schools for Musical Education Guitar Donation Request Guitar Donations Guitar Grants How Can I Get Free Money From the Government? How Do I Get Music Grants? How to Apply - Music Funding How to Apply - Music Grants How to Apply for Music Grants How to Find and Apply for Artist Grants How to Get Music Grants Individual Grants for Musicians Instrument Donation Request International Funding for Projects in Africa Lost Income Due to Covid-19? Here Are Grants Lost Income Due to Covid-19? Here Are Grants to Help You Ministry Grants Small Churches Mockingbird Foundation Grants for Music Education Money for All Music - Grow Your Music Career Today Music Business Funding Music Education Grants Music Education Grants 2021 Music Education Grants 2022 Music Education Grants for Nonprofits Music Foundation Grants Music Grants Music Grants 2021 Music Grants Coronavirus Music Grants for College Music Grants for Nonprofits Music Grants for Schools Music Grants in Africa Music Grants K 12 Music Instrument Grants for Individuals Music Making Grants Music Ministry Grants Music Opportunities in South Africa Music Performance Grants Music Performance Scholarships Music Preservation Grants Music Related Grants Music Scholarships 2021 Music Scholarships and Grants Music Scholarships for International Students Music Therapy Grants Music Therapy Grants 2021 Music Therapy Grants 2022 Music Video Grants Musical Instrument Grants for Schools Musical Instruments Donations to Churches Musical Instruments Donations to Schools Namm Foundation Grants Nedbank Arts Funding 2021 Nedbank Arts Funding 2022 New Music Grants New Music Grants for Nonprofit Organizations New Music Usa 2021 New Music Usa Grants New Music Usa Grants 2021 Opportunities for African Artists Receive Up to $10,000 /month - Grant for Churches Record Label Funding in South Africa Scholarships for Music Majors - Majoring in Music Scholarships for Musicians Not Majoring in Music Up to $15,000 for Nonprofits Working on Music, Education Vansa Vansa Funding Vocal Music Scholarships We're Now Accepting Pitches - Make the Impossible Possible What Are the 3 Types of Grants? What Are the 4 Types of Grants? What is the Easiest Grant to Get? Where Can I Donate Musical Instruments Near Me Where Can I Find Grants for Musicians? Where Can I Get a Free Grant? Youth Music Education Grants Artist Grants and Opportunities 2023 Artist Grants and Opportunities 2022 Art Residency Programs 2022 Artist Residency Programs Free Artist Residencies in Europe Fully Funded Artist Residencies 2022 Fully Funded Artist Residencies 2022 How to Start an Artist Residency Program International Artist Residencies List of Artist Residencies Art Residency Programs 2023 Artist Residency Programs Free Artist Residencies in Europe Fully Funded Artist Residencies 2023 Fully Funded Artist Residencies 2023 How to Start an Artist Residency Program International Artist Residencies List of Artist Residencies