Friends of Malawi Small Grants for Malawi

Friends of Malawi Small Grants for Malawi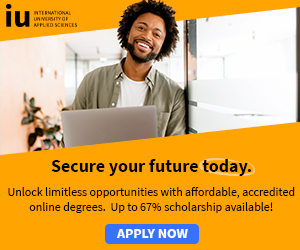 Friends of Malawi Small Grants for Malawi
Through the Charitable Trust Fund, the Association makes small grants, normally up to £1,000 to any one organisation in any one year, for a variety of projects in Malawi where we believe our contribution can make a difference.
Grants are usually oriented toward social, educational and healthcare projects but we will consider any project that will improve the welfare of Malawians or further the objectives of the Association.
Friends of Malawi Small Grants for Malawi Details
Grants are generally for up to £1,000 in any one year to any one organisation and for not more than three consecutive years.
However, in exceptional circumstances support may be financially greater or extended for longer, subject to project evaluation and review.
We need to be satisfied that the project sponsoring organisation and its activities are legitimate and funds are properly accounted for.
On completion of the project we require feedback and a financial summary of expenditure together with relevant photographs of the project activity.
Our aim is to fund a complete small project. Within a larger project (the total cost of which does not exceed £10,000) we may consider funding a defined component, such as the purchase of equipment or materials.
In general, we do not fund general project expenditure as part of a larger consortium nor do we fund day-to-day running costs unless there are special circumstances and the costs are essential to the success of the project.
We do not fund individual education sponsorship, salaries, allowances and travel expenses.
Eligibility Criteria for Friends of Malawi Small Grants for Malawi
We favour projects aimed at sustainable development and those that promote a degree of self-help within the community.
We help with the relief of poverty through projects aimed at the improvement of health, education and agriculture and we hope that projects will act as pilots for wider replication.
We normally require the promoting organisation to be a registered charity in Malawi.
How to Apply for Friends of Malawi Small Grants for Malawi
Applications for support (no more than two pages, excluding any attachments) are considered by the Charities sub-Committee and should be submitted by email.
Applications for a grant are considered twice a year.
Round 1 opens on 1st May and closes on 15th June. All submissions received during this period are reviewed by the Grant sub-committee of the Board of Trustees for a decision by mid-July.
Round 2 opens on 1st November and closes on 15th December.
All submissions during this period are reviewed by the Grants sub-committee of the Board of Trustees for a decision by mid-January.
For more information and application details, see; Friends of Malawi Small Grants for Malawi
Scholarships for Study in Africa » Scholarships for African Students » Undergraduate Scholarships » African Women Scholarships & Grants » Developing Countries Scholarships » Erasmus Mundus Scholarships for Developing Countries » Fellowship Programs » Funding Grants for NGOs » Government Scholarships » LLM Scholarships » MBA Scholarships » PhD and Masters by Research Scholarships » Public Health Scholarships - MPH Scholarships » Refugees Scholarships » Research Grants » Scholarships and Grants
Scholarships in Australia » Scholarships in Austria » Scholarships in Belgium » Scholarships in Canada » Scholarships in Germany » Scholarships in Italy » Scholarships in Japan » Scholarships in Korea » Scholarships in Netherlands » Scholarships in Switzerland » Scholarships in UK » Scholarships in USA
What is an Operating System? » Computer Shortcut Keys and their Functions » Keyboard Function Keys
Short Stories for Kids - Moral Stories – English Short Stories for Children - Moral Stories for Kids - Stories for Kids - Funny Story for Kids - Scary Stories for Kids - Really Funny Short Stories - Bedtime Stories Proverb Stories Powerful Motivational Quotes for Students » Success Quotes » English Short Stories for Kids
Cabin Crew Jobs & Career Advice » Secretary Job Description » Receptionist Job Description » Top 100 Interview Questions and Answers » How to Prepare for an Interview » How to Write a CV » How to Choose a Career » Computer Shortcut Keys and their Functions