Friedrich-Ebert-Stiftung Tanzania Funded Young Leaders Forum
Friedrich-Ebert-Stiftung Tanzania Funded Young Leaders Forum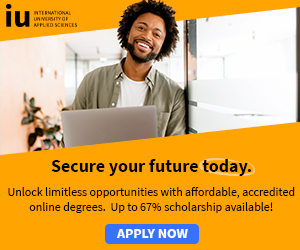 Friedrich-Ebert-Stiftung Tanzania Funded Young Leaders Forum
The Friedrich-Ebert-Stiftung (FES) Tanzania announces the opening of applications for the annual Young Leaders Forum.
The Young Leaders Forum [YLF] is a multidisciplinary program on social, economic and political challenges at the national, continental and global level.
The program provides the platform for active young minds and political activists to learn about, discuss and critically interrogate issues of social justice and democracy in the country and in sub-Saharan Africa at large.
Objectives
The main objectives of the programme are:
To enable young citizens to actively engage politically and to contribute to opening up the institutions for citizen participation;
To build a network of young change-makers from different backgrounds who will instigate positive change to social, economic and political challenges pertinent in the country;
To bring awareness among the youth towards their rights and responsibilities;

Methods

A combination of knowledge inputs, group work, role plays, debating formats, case studies and practical visits.

Besides that the trainees will also conduct some simple research and studies to augment their analytical and critical thinking which is imperative for transformational leadership.

Eligibility Criteria
Eligible candidates for joining the Young Leaders Forum must be youth aged between 21-35 years who are politically active and engaged in socio-economic matters.

Their form of engagement can consist in active participation in youth bodies of political parties, trade unions, or youth associations, but they may equally as much show their activist approach in a different approach and sphere of society.
The YLF will accommodate not more than 35 participants at a time, with a strictly applied gender equality in participation - women will occupy at least 18 slots.

Due to the specific historical and constitutional set-up of the United Republic of Tanzania, Zanzibar-based candidates will be adequately represented in the programme.
Candidates be holders of degree or the equivalent at the minimum, and be politically interested and active in civil society, political parties, or trade unions.

How to Apply

Please send your application, consisting of a one page motivation letter and your CV in PDF format by email at the address given on the website.

Apply by 12th February.

For more information and application details, see; Friedrich-Ebert-Stiftung Tanzania Funded Young Leaders Forum

Scholarships for Study in Africa » Scholarships for African Students » Undergraduate Scholarships » African Women Scholarships & Grants » Developing Countries Scholarships » Erasmus Mundus Scholarships for Developing Countries » Fellowship Programs » Funding Grants for NGOs » Government Scholarships » LLM Scholarships » MBA Scholarships » PhD and Masters by Research Scholarships » Public Health Scholarships - MPH Scholarships » Refugees Scholarships » Research Grants » Scholarships and Grants

Scholarships in Australia » Scholarships in Austria » Scholarships in Belgium » Scholarships in Canada » Scholarships in Germany » Scholarships in Italy » Scholarships in Japan » Scholarships in Korea » Scholarships in Netherlands » Scholarships in Switzerland » Scholarships in UK » Scholarships in USA

What is an Operating System? » Computer Shortcut Keys and their Functions » Keyboard Function Keys

Short Stories for Kids - Moral Stories – English Short Stories for Children - Moral Stories for Kids - Stories for Kids - Funny Story for Kids - Scary Stories for Kids - Really Funny Short Stories - Bedtime Stories Proverb Stories Powerful Motivational Quotes for Students » Success Quotes » English Short Stories for Kids

Cabin Crew Jobs & Career Advice » Secretary Job Description » Receptionist Job Description » Top 100 Interview Questions and Answers » How to Prepare for an Interview » How to Write a CV » How to Choose a Career » Computer Shortcut Keys and their Functions